Parts for Hyundai Front loaders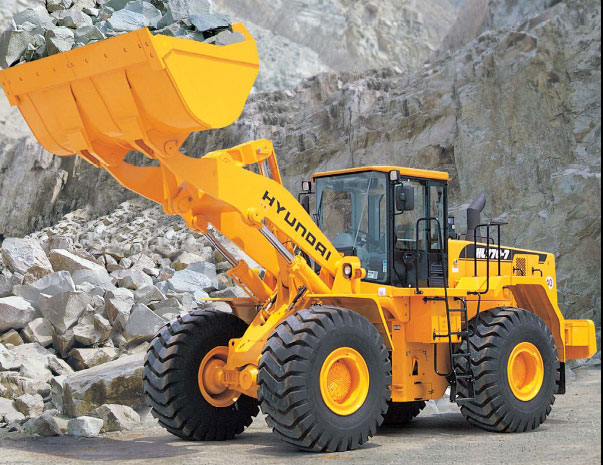 For durable and stable operation of forklifts there is a need for timely maintenance, while one of the main conditions is the use of high-quality consumables. If your truck there was a breakdown, the Heavy Equipment Spare Parts will be able to promptly supply you with high quality Hyundai spare parts for loader at reasonable prices.
All delivered parts are original and only produced in South Korea.
Even if you have the most modern truck, the operation, over time it will need replacement parts. To maintain efficiency of your conveyor system offer to use our services for the supply of original spare parts production. So if you were looking for spare parts for your diesel, electric or Gas & gasoline truck, your search will be more successful if you contact our company.
| | | | | |
| --- | --- | --- | --- | --- |
| 02600602 | 0501-208-171 | 0630-003-006 | 0634-304-275 | 0636-015-057 |
| 02600953 | 0501-208-245 | 0630-003-007 | 0634-304-287 | 0636-015-066 |
| 02601483 | 0501-208-371 | 0630-003-032 | 0634-304-289 | 0636-015-073 |
| 02751-50060 | 0501-208-379 | 0630-004-004 | 0634-304-309 | 0636-015-077 |
| 02751-50080 | 0501-208-435 | 0630-004-022 | 0634-304-313 | 0636-015-084 |
| 02761-50040 | 0501-208-487 | 0630-004-024 | 0634-304-358 | 0636-015-091 |
| 02761-50060 | 0501-208-544 | 0630-004-030 | 0634-304-402 | 0636-015-092 |
| 02893-05043 | 0501-208-599 | 0630-004-037 | 0634-304-426 | 0636-015-115 |
| 02985006 | 0501-208-613 | 0630-004-040 | 0634-304-484 | 0636-015-120 |
| 02985186 | 0501-208-614 | 0630-004-041 | 0634-304-616 | 0636-015-127 |
| 029900-8050 | 0501-208-615 | 0630-004-042 | 0634-306-010 | 0636-015-129 |
| 0300-063 | 0501-208-651 | 0630-004-168 | 0634-306-012 | 0636-015-130 |
| 03024-50510 | 0501-208-902 | 0630-004-232 | 0634-306-017 | 0636-015-147 |
| 03024-50520 | 0501-209-068 | 0630-004-233 | 0634-306-024 | 0636-015-166 |
| 0304861 | 0501-209-069 | 0630-004-242 | 0634-306-083 | 0636-015-225 |
| 0304864 | 0501-209-156 | 0630-004-246 | 0634-306-084 | 0636-015-243 |
| 03075061 | 0501-209-267 | 0630-004-252 | 0634-306-170 | 0636-015-263 |
| 03075885 | 0501-209-270 | 0630-004-262 | 0634-306-171 | 0636-015-270 |
| 031502050000000 | 0501-209-464 | 0630-004-263 | 0634-306-186 | 0636-015-272 |
| 031502141000000 | 0501-209-478 | 0630-004-264 | 0634-306-198 | 0636-015-278 |
| 0322725037 | 0501-209-561 | 0630-004-287 | 0634-306-202 | 0636-015-304 |
| 0322761031 | 0501-209-719 | 0630-004-288 | 0634-306-213 | 0636-015-386 |
| 0324900000 | 0501-210-013 | 0630-004-312 | 0634-306-266 | 0636-015-416 |
| 03410-50808 | 0501-210-138 | 0630-004-331 | 0634-306-295 | 0636-015-492 |
| 0360000600031 | 0501-210-139 | 0630-004-364 | 0634-306-299 | 0636-016-003 |
| 04-010-002 | 0501-210-465 | 0630-302-015 | 0634-306-303 | 0636-016-011 |
| 04-27V-MD / DT | 0501-210-466 | 0630-307-004 | 0634-306-309 | 0636-016-034 |
| 04000-00515 | 0501-210-564 | 0630-307-005 | 0634-306-328 | 0636-016-040 |
| 04000-01020 | 0501-210-712 | 0630-361-026 | 0634-306-501 | 0636-016-092 |
| 0401-1000060-10 | 0501-210-782 | 0630-361-028 | 0634-306-519 | 0636-016-106 |
| 0401-1000110-10 | 0501-210-783 | 0630-361-033 | 0634-306-522 | 0636-016-111 |
| 0401-1000140-10 | 0501-210-903 | 0630-361-039 | 0634-306-523 | 0636-016-112 |
| 0401-1000180-10 | 0501-210-906 | 0630-361-049 | 0634-306-524 | 0636-016-118 |
| 0401-1000220-10 | 0501-210-917 | 0630-362-024 | 0634-307-149 | 0636-016-151 |
| 0401-1000240-10 | 0501-210-918 | 0630-501-003 | 0634-307-179 | 0636-016-221 |
| 0401-2000350-10 | 0501-210-919 | 0630-501-006 | 0634-309-040 | 0636-020-165 |
| 0401-2000400-10 | 0501-210-920 | 0630-501-015 | 0634-309-091 | 0636-020-237 |
| 0401-2000550-10 | 0501-210-921 | 0630-501-016 | 0634-311-837 | 0636-021-158 |
| 0401-200550-10 | 0501-210-925 | 0630-501-018 | 0634-313-036 | 0636-101-008 |
| 0401100006010 | 0501-210-926 | 0630-501-024 | 0634-313-054 | 0636-101-011 |
| 0401100007010 | 0501-210-966 | 0630-501-029 | 0634-313-061 | 0636-101-012 |
| 0401100008010 | 0501-211-183 | 0630-501-031 | 0634-313-092 | 0636-101-024 |
| 0401100009010 | 0501-211-184 | 0630-501-033 | 0634-313-164 | 0636-101-026 |
| 0401100010010 | 0501-211-384 | 0630-501-034 | 0634-313-179 | 0636-101-028 |
| 0401100011010 | 0501-211-877 | 0630-501-035 | 0634-313-188 | 0636-101-029 |
| 0401100014010 | 0501-212-258 | 0630-501-038 | 0634-313-215 | 0636-101-032 |
| 04012-50060 | 0501-212-259 | 0630-501-040 | 0634-313-233 | 0636-101-034 |
| 04012-50080 | 0501-212-261 | 0630-501-041 | 0634-313-249 | 0636-101-038 |
| 0401200025010 | 0501-212-266 | 0630-501-044 | 0634-313-260 | 0636-101-041 |
| 0401200035010 | 0501-212-448 | 0630-501-046 | 0634-313-286 | 0636-101-049 |
| 0401200040010 | 0501-213-034 | 0630-501-047 | 0634-313-322 | 0636-101-054 |
| 04013-60080 | 0501-298-157 | 0630-501-050 | 0634-313-328 | 0636-101-068 |
| 04020-01228 | 0501-300-407 | 0630-501-054 | 0634-313-346 | 0636-101-084 |
| 04020-01434 | 0501-300-460 | 0630-501-056 | 0634-313-366 | 0636-101-107 |
| 04050-12015 | 0501-302-896 | 0630-501-248 | 0634-313-377 | 0636-101-115 |
| 04064-03015 | 0501-306-307 | 0630-501-370 | 0634-313-498 | 0636-101-120 |
| 04064-07525 | 0501-307-817 | 0630-502-006 | 0634-313-527 | 0636-101-129 |
| 04065-04218 | 0501-307-818 | 0630-502-011 | 0634-313-529 | 0636-101-158 |
| 04065-05220 | 0501-308-161 | 0630-502-013 | 0634-313-536 | 0636-101-193 |
| 04077-00100 | 0501-308-830 | 0630-502-015 | 0634-313-547 | 0636-101-251 |
| 04077-00110 | 0501-308-844 | 0630-502-023 | 0634-313-574 | 0636-101-294 |
| 041-001-110 | 0501-309-329 | 0630-502-032 | 0634-313-591 | 0636-101-335 |
| 041-001-165 | 0501-309-330 | 0630-502-034 | 0634-313-592 | 0636-101-363 |
| 041-002-263 | 0501-309-341 | 0630-502-036 | 0634-313-593 | 0636-101-375 |
| 041-004-356 | 0501-309-520 | 0630-502-037 | 0634-313-603 | 0636-101-401 |
| 041-005-165 | 0501-309-521 | 0630-502-039 | 0634-313-617 | 0636-101-411 |
| 041-006-379 | 0501-309-527 | 0630-502-040 | 0634-313-643 | 0636-101-415 |
| 041-008-165 | 0501-309-528 | 0630-502-042 | 0634-313-719 | 0636-101-478 |
| 041-009-060 | 0501-309-529 | 0630-502-044 | 0634-313-728 | 0636-101-516 |
| 041-010-084 | 0501-309-530 | 0630-502-046 | 0634-313-778 | 0636-101-602 |
| 041-012-084 | 0501-309-856 | 0630-502-047 | 0634-313-779 | 0636-101-635 |
| 041-014-294 | 0501-309-900 | 0630-502-048 | 0634-313-784 | 0636-101-644 |
| 041-016-084 | 0501-309-954 | 0630-502-056 | 0634-313-796 | 0636-101-653 |
| 041-017-006 | 0501-310-061 | 0630-502-072 | 0634-313-809 | 0636-101-680 |
| 04111803093500C | 0501-310-976 | 0630-502-075 | 0634-313-945 | 0636-101-708 |
| 041143039960000 | 0501-311-012 | 0630-502-187 | 0634-313-960 | 0636-102-012 |
| 04121-32262 | 0501-311-228 | 0630-502-224 | 0634-313-980 | 0636-102-015 |
| 04172490 | 0501-311-229 | 0630-503-011 | 0634-314-304 | 0636-102-022 |
| 04175610 | 0501-312-280 | 0630-503-014 | 0634-316-015 | 0636-102-041 |
| 04190807 | 0501-312-497 | 0630-505-563 | 0634-316-307 | 0636-102-053 |
| 04192534 | 0501-312-498 | 0630-513-006 | 0634-316-502 | 0636-104-146 |
| 04197259 | 0501-312-499 | 0630-513-007 | 0634-316-523 | 0636-104-158 |
| 04197315 | 0501-312-577 | 0630-513-016 | 0634-316-524 | 0636-115-004 |
| 04197854 | 0501-312-578 | 0630-513-028 | 0634-349-606 | 0636-301-002 |
| 04197879 | 0501-312-831 | 0630-513-040 | 0634-354-005 | 0636-302-001 |
| 04198035 | 0501-312-883 | 0630-513-060 | 0634-402-025 | 0636-302-003 |
| 04198387 | 0501-313-369 | 0630-513-066 | 0634-402-140 | 0636-302-004 |
| 04198492 | 0501-313-375 | 0630-513-068 | 0634-402-143 | 0636-302-005 |
| 04198554 | 0501-313-456 | 0630-513-080 | 0634-402-523 | 0636-302-012 |
| 04198669 | 0501-314-381 | 0630-513-099 | 0634-402-526 | 0636-302-013 |
| 04198786 | 0501-314-382 | 0630-513-104 | 0634-402-532 | 0636-302-014 |
| 04198796 | 0501-314-461 | 0630-513-129 | 0634-402-537 | 0636-302-015 |
| 04198989 | 0501-314-506 | 0630-513-184 | 0634-402-546 | 0636-302-018 |
| 04199363 | 0501-314-577 | 0630-531-003 | 0634-402-557 | 0636-302-024 |
| 04203321 | 0501-314-770 | 0630-531-036 | 0634-502-062 | 0636-302-027 |
| 04203896 | 0501-314-812 | 0630-531-043 | 0634-801-015 | 0636-302-031 |
| 04204052 | 0501-314-814 | 0630-531-050 | 0634-801-033 | 0636-302-034 |
| 04204326 | 0501-314-815 | 0630-531-057 | 0634-801-038 | 0636-302-053 |
| 04204384 | 0501-314-816 | 0630-531-258 | 0634-801-045 | 0636-302-056 |
| 04204452 | 0501-314-817 | 0630-531-346 | 0634-801-050 | 0636-302-061 |
| 04205595 | 0501-314-818 | 0630-532-020 | 0634-801-056 | 0636-302-065 |
| 04205955 | 0501-314-819 | 0630-532-157 | 0634-801-057 | 0636-302-067 |
| 04206233 | 0501-314-820 | 0630-532-162 | 0634-801-074 | 0636-302-068 |
| 04206392 | 0501-316-053 | 0630-532-187 | 0634-801-152 | 0636-302-100 |
| 04206613 | 0501-316-056 | 0630-532-194 | 0634-801-155 | 0636-304-007 |
| 04207266 | 0501-316-057 | 0630001014 | 0634303144 | 0636-304-019 |
| 04207290 | 0501-316-058 | 0630361037 | 0634303194 | 0636-304-032 |
| 04207599 | 0501-316-370 | 0630501006 | 0634303266 | 0636-304-275 |
| 04208111 | 0501-316-371 | 0630501012 | 0634303280 | 0636-305-016 |
| 04209162 | 0501-316-377 | 0630501015 | 0634303945 | 0636-305-019 |
| 04209195 | 0501-316-378 | 0630501038 | 0634303996 | 0636-305-023 |
| 04209196 | 0501-316-380 | 0630502013 | 0634304275 | 0636-305-024 |
| 04209198 | 0501-316-541 | 0630502025 | 0634304309 | 0636-402-015 |
| 04209202 | 0501-316-582 | 0630502042 | 0634306010 | 0636-607-039 |
| 04209322 | 0501-316-583 | 0630502054 | 0634306175 | 0636-607-054 |
| 04209934 | 0501-316-584 | 0630502073 | 0634306179 | 0636-610-014 |
| 04251580 | 0501-316-586 | 0630513073 | 0634306299 | 0636-610-205 |
| 04322-50001 | 0501-316-590 | 0630513111 | 0634306309 | 0636-610-235 |
| 04382-31001 | 0501-316-591 | 0631-306-073 | 0634306524 | 0636-611-273 |
| 04441-27900 | 0501-316-592 | 0631-306-076 | 0634307179 | 0636-900-168 |
| 04504-25150 | 0501-316-593 | 0631-306-621 | 0634313092 | 0636015049 |
| 04504-25180 | 0501-316-594 | 0631-306-792 | 0634313322 | 0636015130 |
| 04512-60060 | 0501-316-715 | 0631-306-816 | 0634313602 | 0636015147 |
| 04512-60080 | 0501-316-782 | 0631-311-009 | 0634313945 | 0636015492 |
| 04512-60100 | 0501-317-159 | 0631-328-587 | 0634801015 | 0636016012 |
| 04512-60120 | 0501-317-260 | 0631-328-588 | 0634801057 | 0636021158 |
| 04520-10015 | 0501-317-378 | 0631-328-599 | 0635-290-012 | 0636101028 |
| 04520-10020 | 0501-317-949 | 0631-328-603 | 0635-290-020 | 0636101084 |
| 04525-13000 | 0501-319-102 | 0631-328-619 | 0635-290-079 | 0636101158 |
| 04541-22001 | 0501-325-487 | 0631-329-001 | 0635-290-114 | 0636101335 |
| 04541-82001 | 0501-325-490 | 0631-329-004 | 0635-295-064 | 0636302001 |
| 04612-00240 | 05012-00408 | 0631-329-026 | 0635-295-071 | 0636302014 |
| 04717-01000 | 05012-00609 | 0631-329-045 | 0635-300-183 | 0636302027 |
| 04724-00140 | 05012-00612 | 0631-329-066 | 0635-303-036 | 0636302031 |
| 04724-00160 | 05012-01018 | 0631-329-068 | 0635-303-104 | 063642 |
| 04811-00120 | 0501200072 | 0631-329-071 | 0635-303-182 | 0636610235 |
| 04811-00150 | 0501209267 | 0631-329-074 | 0635-303-203 | 0637-002-038 |
| 04811-00160 | 0501210564 | 0631-329-099 | 0635-303-204 | 0637-006-022 |
| 04811-00200 | 0501210906 | 0631-329-124 | 0635-303-205 | 0637-006-076 |
| 04811-00360 | 0501312883 | 0631-329-163 | 0635-331-216 | 0637-006-099 |
| 04811-10070 | 0501315272 | 0631-329-267 | 0635-331-308 | 0637-006-125 |
| 04811-10300 | 0501316523 | 0631-359-001 | 0635-331-340 | 0637-008-018 |
| 04811-50300 | 0501316524 | 0631-405-001 | 0635-332-040 | 0637-009-031 |
| 04814-00060 | 05121-10600 | 0631-405-028 | 0635-376-009 | 0637-009-085 |
| 04814-00150 | 05125-00102 | 0631-405-030 | 0635-416-285 | 0637-010-035 |
| 04814-06310 | 05202-50100 | 0631-405-035 | 0635-460-002 | 0637-010-092 |
| 04817-00060 | 05204-50300 | 0631-405-037 | 0635-460-005 | 0637-010-109 |
| 04817-00100 | 05205-20401 | 0631-501-080 | 0635-460-015 | 0637-011-517 |
| 04817-00150 | 05216-51500 | 0631-501-514 | 0635-460-023 | 0637-011-591 |
| 04817-00160 | 05216-52000 | 0631-610-020 | 0635-460-027 | 0637-018-009 |
| 04817-00220 | 05216-52500 | 0631-610-026 | 0635-460-029 | 0637-018-026 |
| 04817-00360 | 0522-143 | 0631-701-038 | 0635-460-057 | 0637-018-028 |
| 04817-50300 | 0522-145 | 0631-701-048 | 0635-460-061 | 0637-018-031 |
| 04826-21200 | 052642500 | 0631-701-052 | 0635-460-100 | 0637-025-005 |
| 04826-21800 | 052643500 | 0631-701-054 | 0635-470-104 | 0637-504-043 |
| 04826-22000 | 05317-50700 | 06311-55010 | 0635-501-051 | 0637-504-050 |
| 04826-22500 | 05317-50800 | 06311-75045 | 0635-501-111 | 0637-504-058 |
| 04826-23500 | 05317-50900 | 06311-85018 | 0635-501-171 | 0637-504-080 |
| 04A636-0 | 05317-72600 | 0631311009 | 0635302007 | 0637-512-019 |
| 0501-003-800 | 05379-23024 | 0632-041-095 | 0635302011 | 0637-835-004 |
| 0501-003-819 | 05411-00420 | 0632-041-108 | 0635303036 | 0637-835-006 |
| 0501-004-072 | 05411-00528 | 0632-604-514 | 0635460002 | 0637-835-515 |
| 0501-004-172 | 05507-00280 | 0632041108 | 0636-010-041 | 0637-842-509 |
| 0501-004-985 | 05507-00400 | 0634-300-185 | 0636-010-089 | 0637-842-518 |
| 0501-005-100 | 05507-10110 | 0634-303-110 | 0636-010-106 | 0637-842-523 |
| 0501-005-996 | 05605-01410 | 0634-303-134 | 0636-010-111 | 0637-846-603 |
| 0501-200-072 | 05709-10700 | 0634-303-144 | 0636-010-123 | 0637-852-027 |
| 0501-202-519 | 05712-00410 | 0634-303-194 | 0636-010-156 | 0637-870-190 |
| 0501-205-024 | 05712-00525 | 0634-303-227 | 0636-010-159 | 0637-870-197 |
| 0501-205-154 | 05712-00720 | 0634-303-229 | 0636-010-162 | 0637-880-036 |
| 0501-205-257 | 05712-00728 | 0634-303-233 | 0636-010-172 | 0637-880-049 |
| 0501-205-544 | 0576-034 | 0634-303-259 | 0636-010-174 | 0637-880-092 |
| 0501-205-649 | 0576-054 | 0634-303-266 | 0636-010-179 | 0637-880-667 |
| 0501-205-650 | 0576-072 | 0634-303-278 | 0636-010-188 | 0637-880-804 |
| 0501-206-155 | 05910-20045 | 0634-303-280 | 0636-010-190 | 0637-885-106 |
| 0501-206-285 | 05946-00601 | 0634-303-288 | 0636-010-203 | 0637006076 |
| 0501-206-419 | 05946-00801 | 0634-303-289 | 0636-010-214 | 0637504031 |
| 0501-206-521 | 05946-01001 | 0634-303-312 | 0636-010-219 | 0637842523 |
| 0501-206-604 | 05946-01201 | 0634-303-320 | 0636-010-224 | 0639-144 |
| 0501-206-703 | 05946-01401 | 0634-303-340 | 0636-010-225 | 0666-690-003 |
| 0501-206-704 | 05977-10030 | 0634-303-356 | 0636-010-295 | 0666690003 |
| 0501-206-774 | 06000-51109 | 0634-303-466 | 0636-010-305 | 0670-123 |
| 0501-206-775 | 06016-13060 | 0634-303-485 | 0636-010-460 | 0670-124 |
| 0501-206-877 | 06016-13075 | 0634-303-536 | 0636-010-473 | 0670-125 |
| 0501-207-084 | 06016-13080 | 0634-303-584 | 0636-010-565 | 0670-126 |
| 0501-207-105 | 06016-13085 | 0634-303-674 | 0636-010-593 | 0670-127 |
| 0501-207-128 | 06016-13140 | 0634-303-681 | 0636-010-741 | 0670-128 |
| 0501-207-330 | 06030-06207 | 0634-303-684 | 0636-011-019 | 0670-129 |
| 0501-207-633 | 06030-06304 | 0634-303-689 | 0636-011-023 | 0670-130 |
| 0501-207-745 | 06030-06307 | 0634-303-849 | 0636-011-026 | 0670-132 |
| 0501-207-845 | 06037-06206 | 0634-303-920 | 0636-011-028 | 0670-133 |
| 0501-207-846 | 06037-06307 | 0634-303-928 | 0636-011-107 | 0671-132 |
| 0501-207-955 | 0630-000-054 | 0634-303-945 | 0636-011-205 | 0671-133 |
| 0501-207-956 | 0630-000-055 | 0634-303-951 | 0636-011-265 | 0671-135 |
| 0501-207-959 | 0630-001-010 | 0634-303-980 | 0636-011-338 | 0671-136 |
| 0501-207-963 | 0630-001-012 | 0634-303-996 | 0636-011-369 | 0671-137 |
| 0501-207-968 | 0630-001-014 | 0634-304-012 | 0636-011-435 | 0671-138 |
| 0501-208-095 | 0630-001-017 | 0634-304-060 | 0636-011-440 | 0671-140 |
| 0501-208-096 | 0630-001-049 | 0634-304-243 | 0636-011-485 | 0671-141 |
| 0501-208-170 | 0630-003-004 | 0634-304-244 | 0636-015-049 | 0682-134 |