Caterpillar Diesel Engine Repair

For expert Caterpillar diesel engine repair, trust the experienced team at Heavy Equipment Services.
We offer field service and in-shop component rebuilding to customers worldwide. We more than 10 years of experience, you would be hard-pressed to find any other heavy equipment service with the depth of knowledge that we have.
Our state-of-the-art shop has everything we need to execute professional component rebuilds but, in most cases, we will handle your repair right in the field.
Caterpillar Diesel Engine Field Service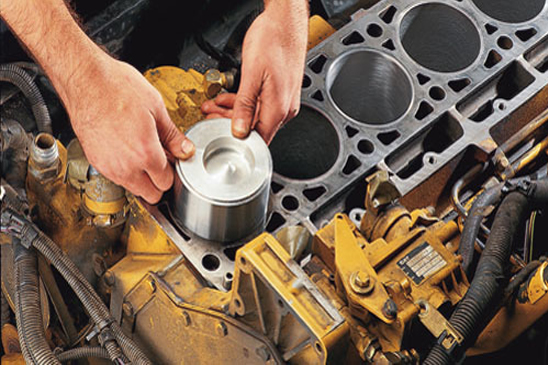 Your project needs to stay on schedule and your customers expect you to make good on your commitments. But, if something goes wrong, you may find yourself faced with some unpleasant options.
Don't worry about bringing your equipment to us. We can come to your location. Our technicians arrive fully prepared to handle the problem and, in most cases, we can take care of what needs to be done right there.
Caterpillar Engine Rebuilds
Unfortunately, not everything can be fixed in the field. But, when you need a diesel engine component rebuilt, we have a state-of-the-art machine shop where we make magic happen.
We've invested heavily in cutting-edge technology and equipment, to ensure that we can handle all your diesel engine repairs and rebuilds. And, as Cat diesel repair experts, we can help with your older model engines as well as all current models.
We take the component to us, execute the rebuild and return to reinstall it in your machine.
Trust the Caterpillar Engine Repair Experts
Choosing just anyone to handle your Caterpillar engine repairs could lead to even more problems and additional expense. You've invested substantially in your heavy equipment, so why risk using anyone other than the owned and operated experts at Heavy Equipment Services?