Allison Transmission parts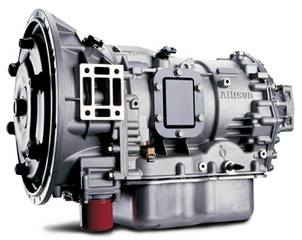 Allison Transmission is an American manufacturer of commercial-grade automatic transmissions and hybrid propulsion systems. Allison Transmission is the world's largest manufacturer of fully automatic transmissions and hybrid propulsion systems for commercial vehicles. Allison products are identified by more than 250 car manufacturers and are used in vehicles such as minibuses, buses, trucks and tractors, construction equipment, agricultural equipment, port equipment, military equipment, as well as special-purpose equipment.
Allison Transmission powertrain and powertrain are distinguished by reliable operation and ease of maintenance. Therefore, Allison Transmission units are installed on a wide range of vehicles.
That is why we are ready to offer our customers who are already buying from us on their equipment or just want to cooperate with us, in addition to the many brands to which we supply spare parts, also Allison Transmission parts.
For new customers who do not yet know how to use our online system, we remind you that all you need to order Allison Transmission parts from us is to simply enter the code for the Allison Transmission spare part you need in our search. site. If you, for any reason, have not found what you need, please feel free to write to the email.