Hitachi parts

If you are looking for Hitachi parts, then you hit exactly where you need it. You can order all the necessary Hitachi spare parts for your equipment from us. All you need is to simply start searching for the Hitachi spare part code that interests you.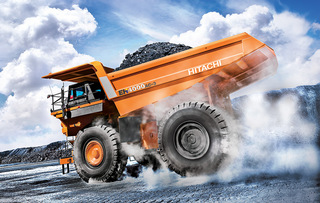 Some who still associate the Hitachi brand with the John Deere Construction brand. In principle, this is true, since the total code base for Hitachi spare parts allows you to make just such a Conclusion. As well as almost identical line of special equipment, which is manufactured under the brand Hitachi, can be found in the line of models of John Deere.
However, with us you will find and be able to order everything you need for such Hitachi equipment as:
Spare parts for compact or mini Hitachi excavators for models such as the ZX17U-5, ZX26U-5, ZX30U-5, ZX35U-5, ZX50U-5 and ZX60USB-5.
Hitachi spare parts for medium tracked excavators as models like ZX130-5G, ZX70-5G / ZX70LC-SAP, ZX160LC-5G, ZX180LCN-5G, ZX200-5G / ZX200LC-5G, ZX210LCN-5A, ZX210H-5G / ZX210LC, 5X, ZX200-5G / ZX200LC-5G, ZX210LCN-5А -5G / ZX210LCK-5G, ZX240-5G / ZX240LC-5G, ZX250H-5G / ZX250LCH-5G, ZX250K-5G / ZX250LCK-5G, ZX300-5A / ZX300LC-5A, ZX330-5G, ZX350H-5G / ZX350LCH-5G , ZX350K-5G / ZX350LCK-5G, ZX400LCH-5G.
You will also find spare parts for Hitachi Large mining and construction excavators of such models as ZX470-5G / ZX470LC-5G, ZX470H-5G / ZX470LCH-5G, ZX470R-5G / ZX470LCR-5G, ZX470-5G LD / ZX470H-5GG , ZX670LC-5G / ZX670LCH-5G, ZX670LCR-5G, ZX870-5G / ZX870LC-5G, ZX870H-5G / ZX870LCH-5G, ZX870LCR-5G, ZX850-3 / ZX870H-3 LD.
Spare parts for Hitachi mining excavators, namely models EX1200-6, EX1900-6, EX2600-6, EX3600-6, EX5600-6, EX8000-6.
Spare parts for Hitachi wheel excavators, such as the ZX170W-5A, ZX190W-5A, ZX210W-5A.
Hitachi spare parts for wheel loaders such models as ZW100, ZW120, ZW140, ZW180-5A, ZW220-5A, ZW250, ZW310-5A, ZW330, as well as the ZW370-G wheel loader.
Spare parts and consumables for Hitachi mining trucks or Haul Trucks, namely the EH3500AC-3, EH4000AC-3 and EH5000AC-3.
As well as cranes of models SCX550E, SCX700E and SCX1000A-3.