Parts search rules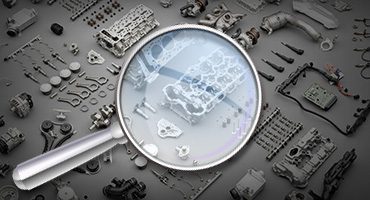 Different manufacturers of equipment use different spare parts codes, which you can find in your spare parts catalogs for your equipment.
On our website, you can find a huge list of brands of equipment and spare parts for it. You can find them use the site search above, on the search page, or using the "Batch quote import ".
So, how should you look for spare parts in our website?
The basic rules for entering spare part codes and typical manufacturer codes are:
1. Do not use the "-" symbol if you are looking for Caterpillar parts. For example:
1A1415
1Y0758
4N1108
1084396
The same codes entered in the wrong format will not been found. For example, you will not find the codes 1A-1415, 1Y-0758, 4N-1108 or 108-4396.
2. For Volvo parts search, you must use the manufacturer's prefix before the spare parts codes, such as: "VOE", "SA", "CH", "RM", "ZM", "PJ" , and so on.
For example:
VOE11141656
PJ7416255
ZM2816591
RM59854562
CH75494
However, aftermarket Volvo Construction spare parts or Volvo Truck parts and Volvo Bus parts are without this prefix in the system. Therefore, if you are looking for aftermarket Volvo Construction parts, you should specify the codes in this format:
11141656
7416255
2816591
59854562
75494
3. You must use the "-" symbol if you are looking for Komatsu spare parts. Typical Komatsu spare parts codes below:
113-43-34161
11Y-62-15670
1296478H97
08028-63125
08028-AF045
00015798
00016598
4. You must use the "-" symbol if you are looking for Hyundai Construction parts. Also in the codes of Hyundai spare parts can be a symbol ".". Use this symbol when searching, if it listed in your spare parts catalog. A small list of codes is below:
001001-19016
001002-25300A
11EH-30021
21441-83001
001.05.0591
5. You must use the "-" symbol, as well as "." symbol for search Doosan parts. For example:
68.64900-7019
1.140-00302
401106-00114
2EWT-A70600-24
713-00057C
31-1003P
86718160
6. You must use the "/" symbol if it listed in your parts catalog when searching JCB spare parts. Some examples:
128/E5189
125/92000
125/92100
549/03004
893/90624
7.
You must use the nine-digit code to search for Cummins parts
. With a quick site search, short Cummins spare part codes can be found, but they will
not be found result of importing or "Batch Quote Import" for Cummins parts list
.
Use code
000122601
instead of
122601
Use code
C0153058600
instead of
C153058600
or
C1530586
If you are having trouble finding spare parts, please contact us.