A wide range of spare parts for Komatsu equipments
For almost one hundred years of existence, the company Komatsu has developed from a small workshop to a major construction engineering company, known throughout the world. By the way, the name of the brand is also carried freight and construction of various objects.
Main stream
Still, the foundation of its activity - is the release of loaders, backhoe loaders, goronodobyvayuschego equipment, bulldozers, presses, pipe-laying and other industrial machinery. Most of the assortment of industrial machinery, construction vehicles, vehicles for industrial use machines.
In addition, of Komatsu offers easy handling equipment, which is needed during the road construction and loading operations. For more than twenty factories located in different parts of the company produces wheel loaders, excavators, graders.
Most parts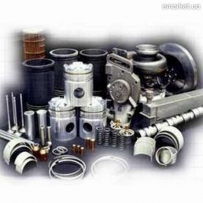 Machinery and spare parts Komatsu associated with unsurpassed quality. Their production involved only modern high-precision equipment and the latest Japanese technology. Characteristic features of these parts:
· Easy to install;
· Durability;
· Long service life.
In our country, this brand has long been known. Technique of the company is found in different areas, but most often we can encounter with their loaders, dump trucks, bulldozers, excavators. Accordingly, of Komatsu spare parts for these types of machinery are the most popular.
A wide range of
Our company is not the first year is a supplier of a wide range of spare parts of the manufacturer. Our experts can provide complete information on every detail and consumables.
In particular, we easily pick up the next group of products for this specialized equipment:
· Hydraulic parts - pumps, hydraulic cylinders, hydraulic motors, hydraulic valves;
· Transmission elements - brake discs and pads, hoses, brake drums, crosses, bearings, friction plates, universal joints, silent blocks Gearbox repair kits, GAD, and more.
· Running parts: tracks, tracks, rollers, pulleys, tensioning mechanism parts, etc.
· · Details of the engine: liners, piston groups, repair kits, valves, indicators and sensors, piston rings, piston pin and so on.