Spare parts for Caterpillar bulldozers
Buy spare parts for bulldozers
Caterpillar
in Heavy Equipment Spare Parts Parts online store. Company Heavy Equipment Spare Parts offers the lowest prices on all parts, components and accessories for the bulldozers. Thanks to an extensive network of distributors around the world, we provide delivery of the highest quality parts at the best price. We offer aftermarket and spare parts, among which you will find the necessary spare parts at the best price.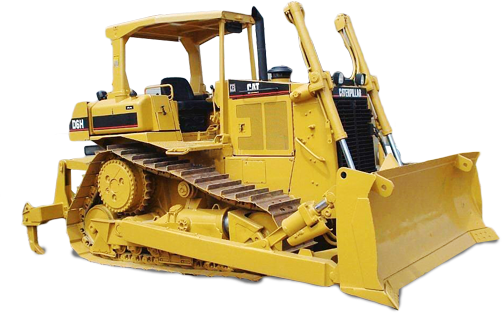 Caterpillar has been working on the market for over 85 years and has earned the status of a leading manufacturer of parts and components for bulldozers. All our spare parts for bulldozers made of steel and are designed for long life at high loads. With the help of bulldozers power up to 310 horsepower, you can easily and efficiently perform the most difficult tasks. Such bulldozer with raised wheel drive are easy to maintain and ensure high productivity.
Bulldozers are essential equipment on site, and spare parts for bulldozers
Caterpillar
guaranteed to facilitate and increase the productivity of daily work. We offer delivery of all our products around the world in the shortest possible time for your convenience. Not surprisingly, many professionals choose us as their main supplier. Please Heavy Equipment Spare Parts today and find out more about our extensive selection of spare parts.
SPARE PARTS
| | | | |
| --- | --- | --- | --- |
| 9B3429-LUG | 2D6392-SEALOR | 4D7536-LOCKNUT | 7D1195-SEAL |
| 9B3523-BUSHING | 2D6398-RING | 4D7542-STRIP | 7D1446-WASHER |
| 9B3648-GASKET | 2D6403-PIN | 4D7779-LOCK | 7D1465-FAN |
| 9B4287-TAPE | 2D6416-WASHER | 4D7781-BEARING | 7D1553-CLIP |
| 9B4444-WASHER | 2D6421-ROLLERA | 4D7794-CLIP | 7D1577-CUTTING |
| 9B4445-WASHER | 2D6506-SEALOR | 4D7859-SPRING | 7D1649-WASHER |
| 9B4499-SCREW | 2D6507-SEALOR | 4D7860-LOCKNUT | 7D1677-RACE |
| 9B4510-VALVEA | 2D6511-CUP | 4D7869-SEAL | 7D1728-CLIP |
| 9B4512-BAILA | 2D6516-ROLLERA | 4D8123-CLIP | 7D1949-CUTTING |
| 9B4519-GASKET | 2D6533-SEALOR | 4D8132-BEARING | 7D1979-SEAL |
| 9B4834-GASKET | 2D6642-BALL | 4D8148-DOWEL | 7D2052-BIT |
| 9B4836-GASKET | 2D7325-TEE | 4D8317-BOLT | 7D2347-PIN |
| 9B4838-GASKET | 2D7563-BOLT | 4D8318-SETSCREW | 7D2955-SPACER |
| 9B4922-FLOATA | 2D8009-SEALOR | 4D8621-GASKET | 7D3024-HOSEA |
| 9B7233-LOCKWASH | 2D8114-CLAMP | 4D8695-BOLT | 7D3182-RACEOUT |
| 9B7237-BOLT | 2D8153-STUD | 4D8948-CLIP | 7D3494-HOSEA |
| 1C0155-LOCK | 2D8154-STUD | 4D9517-CLIP | 7D3807-BRGSLEEVE |
| 1C0569-CAPSCRE | 2D8155-STUD | 4D9986-SEAL | 7D3957-HOSEA |
| 1C1416-PIN | 2D8179-WASHER | 5D0019-BULB | 7D3963-HOSEA |
| 1C1976-WASHER | 2D8363-SEALOR | 5D0134-STRIP | 7D4086-HOSEA |
| 1C2251-CAPSCRE | 2D8364-SEALOR | 5D0269-UNION | 7D4242-HOSEA |
| 5C1971-CLAMP | 2D8369-STUD | 5D0353-BOLT | 7D4492-TUBE |
| 5C2699-WASHER | 2D8390-PLUG | 5D0470-VALVEG | 7D4561-HOSEA |
| 5C4088-BUSHING | 2D8426-STUD | 5D0505-SEAL | 7D4777-SCREENA |
| 5C4092-PIN-TRAC | 2D8493-CONE | 5D0764-WASHER | 7D4891-SEALA |
| 5C5829-PINA | 2D8496-CUP | 5D0765-NUT | 7D4892-RING |
| 5C6630-CUSHIONA | 2D8540-SEAL | 5D0863-DIAPHRAG | 7D4893-SPRING |
| 5C6739-BEARING | 2D8576-BEARING | 5D0916-NUT | 7D4922-HOSEA |
| 5C7261-NUT | 2D8652-BEARING | 5D0998-SPRING-DISC | 7D4955-HOSEA |
| 5C8811-BLADEA | 2D8822-STUD | 5D1026-CLAMP | 7D5131-SWITCHA |
| 5C8814-SEAL | 2D8910-UNION | 5D1071-SEAL | 7D5272-NUT-ACORN |
| 5C9553-BOLT | 2D9130-WASHER | 5D1272-HOSEA | 7D5289-SPRING |
| 7C0145-COREA | 2D9190-CUP | 5D1319-PIN | 7D5329-RODA |
| 7C0351-PLUG | 2D9191-CONE | 5D1499-SHIM | 7D5363-ADAPTER |
| 7C0396-SPACER | 2D9335-PLATE | 5D1500-SHIM | 7D5435-COVER |
| 7C0685-INDICATOR | 2D9345-STUD | 5D1597-SEALOR | 7D5868-SEAL-O-R |
| 7C1146-BODYA-PISTO | 2D9453-CONE | 5D1708-BULB | 7D5937-HOSEA |
| 7C1493-VALVE | 2D9454-CUP | 5D1901-WASHER | 7D5962-BOLT |
| 7C1511-RING | 2D9455-CONE | 5D1902-COVER | 7D5998-HOSEA |
| 7C1651-GASKET | 2D9456-LOCK | 5D1911-COVER | 7D6101-WASHER |
| 7C2230-GASKET | 2D9457-CONE | 5D1921-RING | 7D6102-WASHER |
| 7C4024-GAGEOIL | 2D9459-CAGE | 5D1962-SEAL | 7D6106-HOSEA |
| 7C5279-COVER | 2D9535-GROMMET | 5D1986-NUT | 7D6232-SEAL |
| 7C5665-ELBOW | 2D9572-SEALOR | 5D1987-WASHER | 7D6233-SEAL |
| 7C6045-SLEEVE | 2D9797-GASKET | 5D2751-WASHER | 7D6319-RING |
| 7C6279-GAGEOIL | 2D9870-SEAL | 5D2845-BRACKET | 7D6705-RING |
| 7C6351-SLEEVE-VALVE | 3D0053-BEARING | 5D2855-FANA | 7D6864-VALVE |
| 7C6397-EJECTORA | 3D0294-CONE | 5D2856-FANA | 7D7026-CONNECTOR |
| 7C6398-MUFFLERA | 3D0295-CUP | 5D2989-BEARINGA | 7D7111-SEAL-O-R |
| 7C6514-ADAPTER | 3D0490-STUD | 5D3118-STUD | 7D7233-CLIP |
| 7C6617-BUSHING | 3D0609-LOCK | 5D3183-NUT | 7D7388-SOCKETA |
| 7C9222-ADAPTER | 3D1100-CUP | 5D3184-LOCKWASH | 7D7488-WASHER |
| 7C9621-PLUG | 3D1101-CONE | 5D3635-NUT | 7D7496-PINA |
| 7C9748-PUMP | 3D1115-GASKET | 5D3636-BOOT | 7D7504-PLATE |
| 8C0737-SEALORING | 3D1968-SEAL | 5D4184-BOLT | 7D7519-SEAL-O-R |
| 8C2948-TEE-O-RING | 3D1969-RING | 5D4281-WASHER | 7D7705-RING |
| 8C3057-SEAL-O-RING | 3D2051-RING | 5D4363-SHIM | 7D8075-VALVEA |
| 8C3178-CONNECTOR | 3D2098-TERMINALA | 5D4412-FITTING | 7D8225-SEAL |
| 8C3248-KITGASKET | 3D2239-VALVEA | 5D4661-WASHER | 7D8226-SEAL |
| 8C3792-KITGASKET | 3D2675-ADAPTER | 5D4822-RING | 7D8348-CUP |
| 8C4002-FILM | 3D2807-SLEEVE | 5D5017-CLAMP | 7D8349-CONE |
| 8C5196-SEAL-O-RING | 3D2824-SEALOR | 5D5232-SHIM | 7D8436-SEAL |
| 8C5524-SOLENOIDA | 3D2871-STUD | 5D5233-SHIM | 7D8437-CONE |
| 8C5704-KITGAS | 3D2891-BALL | 5D5442-SHIM | 7D8439-SHIM |
| 8C5789-KITGASKET | 3D2898-SEALOR | 5D5498-BEARING | 7D8508-NUT |
| 8C6099-SOLENOID | 3D2907-RING | 5D5532-WASHER | 7D8597-SHIM |
| 8C6859-CMSEALSTK | 3D2945-FLANGE | 5D5533-WASHER | 7D8598-SHIM |
| 8C8418-LOCK-WIREM | 3D2958-SEAL | 5D5652-WASHER | 7D8636-CONE-BIG |
| 8C8555-KITGASKET | 3D2975-RING | 5D5654-MOUNTING | 7D8637-CUPBEARING |
| 8C8556-KITGASKET | 3D2981-GASKET | 5D5659-SWITCHA | 7D8713-LENSKIT |
| 9C0166-CYLINDERG | 3D2992-SEAL-O-R | 5D5716-SEAL | 7D8793-ELBOW |
| 9C0624-PIN-A | 3D3295-SEAL-O-R | 5D5875-GASKET | 7D8875-WASHER |
| 9C2772-CUSHIONA | 3D3715-CONE | 5D5886-HOSEA | 7D8876-WASHER |
| 9C2807-CUSHION | 3D3716-CUP | 5D5957-SEAL | 7D8877-WASHER |
| 9C2815-CUSHIONA | 3D4041-BOLT | 5D5958-SEAL | 7D8878-WASHER |
| 9C3355-TUBE | 3D4245-SEAL-O-R | 5D6059-RACEA | 7D8879-SHIM |
| 9C3361-CUSHIONAS | 3D4529-FUSE | 5D6063-RING | 7D8881-SHIM |
| 9C3408-KNOB | 3D4603-PLUG | 5D6075-GASKET | 7D8882-SHIM |
| 9C3754-CUSHION | 3D4637-WASHER | 5D6149-SCREENA | 7D8883-SEAL |
| 9C3987-CUSHION | 3D4654-WASHER | 5D6296-CONE | 7D8884-SEAL |
| 9C4134-CUSHIONA | 3D4904-NUT | 5D6297-CONE | 7D8889-BEARING |
| 9C4202-RING | 3D5074-NUT | 5D6298-CUP | 7D8922-PIN |
| 9C4203-SPACER | 3D5102-GROMMET | 5D6523-CLIP | 7D8936-SWITCHA |
| 1D0503-WASHER | 3D5315-PINION | 5D6539-SEALOR | 7D8983-SHIM |
| 1D1313-SPRING | 3D5564-WASHER | 5D6543-SEALORING | 7D8984-SHIM |
| 1D3419-BOLT | 3D5724-ROD | 5D6628-SPACER | 7D8991-HOSE |
| 1D4270-WASHER | 3D5852-RING | 5D6642-SEALOR | 7D9053-HOSEA |
| 1D4324-SEAL | 3D6395-HOSEA | 5D6644-SHIM | 7D9722-SPRING |
| 1D4326-SEAL | 3D6509-DOWEL | 5D6656-RACE | 7D9749-SEAL |
| 1D4327-SEAL | 3D6678-STRAINER | 5D6657-RACE | 7D9964-SHROUDA |
| 1D4533-CAPSCREW | 3D6873-HOSEA | 5D6658-RACE&RLRA | 7D9969-SUPPORT |
| 1D4538-CAPSCREW | 3D7388-SCREENA | 5D6659-ROLLERA | 7D9999-ENDBIT |
| 1D4539-CAPSCREW | 3D7393-GASKET | 5D6792-RING | 8D0018-BUSHING |
| 1D4540-CAPSCREW | 3D7587-UNION | 5D6994-PROJECTOR | 8D0071-TEE |
| 1D4541-CAPSCREW | 3D7854-SPACER | 5D6997-PAD | 8D0237-NUT |
| 1D4556-CAPSCREW | 3D8087-NUT | 5D6998-HORNA | 8D0238-DRIVER |
| 1D4566-BOLT | 3D8088-SLEEVE | 5D7449-CUP | 8D0297-WASHER |
| 1D4569-CAPSCREW | 3D8093-NUT | 5D7453-CONE | 8D0538-FITTING |
| 1D4572-CAPSCREW | 3D8094-SLEEVE | 5D7464-HOSEA | 8D0983-MOUNTING |
| 1D4574-CAPSCREW | 3D8241-SEAL-O-R | 5D7523-SEAL | 8D1266-SENDER |
| 1D4585-CAPSCRE | 3D8317-RING | 5D7524-HOSEA | 8D1429-BULB |
| 1D4586-CAPSCRE | 3D8418-SPACER | 5D7666-GASKET | 8D1508-SPIDERA |
| 1D4588-CAPSCRE | 3D8422-SEALOR | 5D7688-HOSEA | 8D1642-SEAL |
| 1D4590-CAPSCREW | 3D8439-STUD | 5D7927-STRAINERA | 8D1643-SEAL |
| 1D4593-CAPSCRE | 3D8513-WASHER | 5D8159-PINA | 8D1648-DISC |
| 1D4595-CAPSCRE | 3D8748-FANA | 5D8269-BOLT | 8D1817-CUP |
| 1D4597-CAPSCRE | 3D8752-NUT | 5D8528-WASHER | 8D1819-CONE |
| 1D4599-CAPSCRE | 3D8823-BEARING | 5D9209-LINK | 8D1948-YOKEA |
| 1D4600-CAPSCRE | 3D8884-ELBOW | 5D9231-ADAPTER | 8D2256-CONE |
| 1D4601-CAPSCRE | 3D9060-SPACER | 5D9344-SEAL | 8D2348-NUT |
| 1D4602-CAPSCRE | 3D9126-CUP | 5D9508-HOSEA | 8D2351-PIN |
| 1D4608-CAPSCRE | 3D9132-CONE | 5D9544-VALVE | 8D2429-PINA |
| 1D4609-CAPSCRE | 3D9133-CUP | 5D9545-RACE | 8D2566-RING |
| 1D4610-CAPSCRE | 3D9412-GASKET | 5D9553-EDGE | 8D2571-BOLT |
| 1D4612-CAPSCRE | 3D9609-END | 5D9554-EDGE | 8D2638-SPACER |
| 1D4614-CAPSCRE | 3D9718-SWITCH | 5D9556-EDGE | 8D2676-SWITCH |
| 1D4615-CAPSCRE | 3D9769-LOCK | 5D9557-EDGE | 8D2692-HANDLE |
| 1D4616-CAPSCRE | 3D9799-SCREW | 5D9558-EDGE | 8D2714-SEALOR |
| 1D4620-CAPSCRE | 3D9943-VALVE | 5D9559-EDGE | 8D2811-WASHER |
| 1D4621-CAPSCRE | 3D9967-CUSHION | 5D9562-CUTTINGEDGE | 8D2906-SEAL |
| 1D4622-CAPSCRE | 4D0141-RING | 5D9732-CUTTING | 8D2907-SEAL |
| 1D4623-CAPSCRE | 4D0298-BEARING | 5D9844-BOLT | 8D3297-PLATE |
| 1D4624-CAPSCRE | 4D0306-GASKET | 6D0047-NUT | 8D3308-SEAL |
| 1D4625-CAPSCRE | 4D0307-CAP | 6D0238-VALVEA | 8D3372-PIN |
| 1D4626-CAPSCRE | 4D0309-CAP | 6D0337-VALVEA | 8D3786-MOUNTING |
| 1D4627-CAPSCRE | 4D0322-BAILA | 6D0354-WASHER | 8D3791-PIN |
| 1D4628-CAPSCRE | 4D0449-SEAL-O-R | 6D0405-HOSEA | 8D3883-BOLT |
| 1D4629-CAPSCRE | 4D0487-VALVE | 6D0443-HOUSING | 8D3886-RING |
| 1D4630-CAPSCRE | 4D0523-RING | 6D0557-SCREW | 8D3901-WASHER |
| 1D4631-CAPSCRE | 4D0577-UNION | 6D0679-KNOB | 8D3902-SEAL |
| 1D4634-CAPSCRE | 4D0582-UNION | 6D0692-SEALOR | 8D3932-MOUNTING |
| 1D4635-CAPSCRE | 4D0623-GROMMET | 6D0856-VALVEA | 8D4004-SPRING |
| 1D4637-CAPSCRE | 4D0874-COVER | 6D0918-VALVEA | 8D4007-TUBEA |
| 1D4638-CAPSCRE | 4D1189-SPRING | 6D1004-GASKET | 8D4009-TUBEA |
| 1D4639-CAPSCRE | 4D1192-BEARING | 6D1039-VALVEA | 8D4137-BEARING |
| 1D4640-CAPSCRE | 4D1322-RING | 6D1355-SEAL-O-R | 8D4138-BEARING |
| 1D4642-CAPSCRE | 4D1577-SEALOR | 6D1432-VALVEA | 8D4203-WASHER |
| 1D4643-CAPSCREW | 4D1608-SEAL | 6D1639-PLUG | 8D4204-WASHER |
| 1D4644-CAPSCRE | 4D1736-RING | 6D1641-CLIP | 8D4207-WASHER |
| 1D4645-CAPSCRE | 4D1836-SWITCH | 6D1746-BOLT | 8D4208-WASHER |
| 1D4647-CAPSCRE | 4D1998-STRAINER | 6D1754-PIN | 8D4217-SEAL |
| 1D4669-BOLT | 4D2289-VALVEA | 6D1904-BIT | 8D4223-SHIM |
| 1D4677-BOLT | 4D2292-DIAPHRAG | 6D1985-RING | 8D4224-SHIM |
| 1D4688-BOLT | 4D2297-SEALOR | 6D2256-SPACER | 8D4225-SHIM |
| 1D4689-BOLT | 4D2303-WASHER | 6D2534-PLATE | 8D4348-BOLT |
| 1D4703-BOLT | 4D2307-PLUNGER | 6D2658-WASHER | 8D4402-YOKE |
| 1D4704-BOLT | 4D2560-UNION | 6D3031-SCREW | 8D4408-WASHER |
| 1D4706-CAPSCREW | 4D2619-BEARING | 6D3133-SHIM | 8D4673-PIN |
| 1D4707-CAPSCREW | 4D2886-CLIP | 6D3479-CLIP | 8D4766-PIN |
| 1D4709-CAPSCREW | 4D3107-SEAL-O-R | 6D3531-SHIM | 8D4771-SEAL |
| 1D4716-NUT | 4D3120-SCREW | 6D3781-VALVEA | 8D4811-SHIM |
| 1D4718-NUT | 4D3151-ROLLERA | 6D3782-VALVEA | 8D4812-SHIM |
| 1D4719-NUT | 4D3173-RETAINER | 6D3787-BEARING | 8D4913-SHIM |
| 1D4720-NUT | 4D3188-SPACER | 6D3846-SCREW | 8D4914-SHIM |
| 1D5117-NUT | 4D3397-STRAP | 6D3886-BEARING | 8D5054-WASHER |
| 1D5118-NUT | 4D3704-WASHER | 6D4044-HOSEA | 8D5096-SEAL |
| 1D5119-NUT | 4D3907-SHIM | 6D4045-HOSEA | 8D5287-CABLE |
| 1D5120-NUT | 4D4064-ROD-END | 6D4054-FASTENER | 8D5293-RING |
| 1D5121-NUT | 4D4065-END | 6D4167-SHIM | 8D5294-RING |
| 1D5166-BOLT | 4D4071-SWITCH | 6D4246-CLIP | 8D5295-PIN |
| 1D5873-BOLT | 4D4074-ARMA | 6D4397-CHAMBERA | 8D5344-GEAR |
| 1D5976-CAPSCRE | 4D4158-FITTING | 6D4636-CLIP | 8D5578-MAGNETA |
| 1D6089-BOLT | 4D4324-CONE | 6D4733-GASKET | 8D5640-BEARING |
| 1D6259-CAPSCREW | 4D4325-CUP | 6D4749-BREAKER | 8D5949-BAR |
| 1D6260-BOLT | 4D4508-SEALOR | 6D5415-PLATE | 8D6044-GASKET |
| 1D6306-NUT | 4D4785-SWITCH | 6D5799-SCREW | 8D6128-GASKET |
| 1D6945-WASHER | 4D4823-STUD | 6D5974-BEARING | 8D6544-PAD |
| 2D0094-GASKET | 4D4971-SPRING | 6D6187-SHIM | 8D6946-FLASHER |
| 2D0388-GROMMET | 4D5248-GASKET | 6D6189-SHIM | 8D7057-VALVEA |
| 2D0592-RING | 4D5253-SETSCREW | 6D6416-KNOBA | 8D7086-BEARING |
| 2D0598-SEALOR | 4D5256-SEAL-O-R | 6D6581-RIVET | 8D7251-HANDLE |
| 2D0604-BUTTON | 4D5371-CLIP | 6D6812-KNOBA | 8D7253-STOP-DOO |
| 2D0626-SEAL | 4D5497-SEALOR | 6D6813-BOLT | 8D7341-GASKET |
| 2D0627-SEAL | 4D5642-SHIM | 6D7146-SEAL | 8D7423-LOCK |
| 2D0830-RING | 4D5738-SHIM | 6D7554-RETAINER | 8D7425-WASHER |
| 2D1201-EYEBOLT | 4D5882-CABLEA | 6D7615-SHIM | 8D7426-BEARING |
| 2D1523-RING | 4D6064-HOSEA | 6D7616-SHIM | 8D7495-HOSEA |
| 2D1683-FITTING | 4D6082-BOLT | 6D7690-CUPTAP | 8D7685-BEARING |
| 2D1690-SEAL | 4D6171-NUT | 6D7726-HOSEA | 8D7712-SCREW |
| 2D1691-SEAL | 4D6419-WASHER | 6D7889-SEAL | 8D7719-SPIDER&B |
| 2D1959-BULB | 4D6432-NUT | 6D8514-WASHER | 8D8024-INSERT |
| 2D2285-CAPSCREW | 4D6433-WASHER | 6D8736-TUBEA | 8D8049-SHAFT |
| 2D2443-SEAL | 4D6466-CLIP | 6D8878-HOSEA | 8D8057-PIN |
| 2D2444-SEAL | 4D6475-UNION | 6D9157-SEAL | 8D8058-BEARING |
| 2D2565-SEAL | 4D6578-STUD | 6D9636-SCREW | 8D8168-BEARING |
| 2D2566-RING | 4D6624-WASHER | 6D9677-FILTER | 8D8451-GASKET |
| 2D2628-CORE | 4D6695-SEALOR | 6D9704-MAGNET | 8D8453-GASKET |
| 2D2633-CAP | 4D6741-SPRING | 6D9766-TREADLEA | 8D8456-SPRING |
| 2D2751-GROMMET | 4D6742-SEAL | 6D9853-HOSEA | 8D8719-FUSEHOL |
| 2D2978-SPIDERA | 4D6743-WASHER | 6D9877-YOKEA | 8D8829-BEARING |
| 2D3469-GASKET | 4D6989-WASHER | 6D9953-PIN | 8D8931-WASHER |
| 2D3981-INSULATO | 4D7008-PIN | 6D9961-STEMA | 8D9054-WEDGE |
| 2D4534-SCREW | 4D7009-SPRING | 7D0001-BRACKET | 8D9513-LOCKNUT |
| 2D4867-FITTING | 4D7408-LINK | 7D0083-SHIM | 8D9739-SEAL |
| 2D5238-STUD | 4D7411-CLIP | 7D0084-SHIM | 8D9974-GASKET |
| 2D5248-GASKET | 4D7412-NUT | 7D0758-LOCK | 9D0127-GEAR |
| 2D5383-GASKET | 4D7416-SPACER | 7D0919-KIT | 9D0148-CABLEA |
| 2D5658-BEARING | 4D7421-WASHER | 7D0978-TEE | 9D0338-VALVEG |
| 2D5986-BOOT | 4D7464-WASHER | 7D1158-CUTTINGEDGE | 9D0523-VALVEG |
| 2D6006-PIN | 4D7534-BEARINGA | 7D1189-BEARING | 9D0561-HOSEA |
| 2D6235-NUT | | | |