Caterpillar D11T dozer parts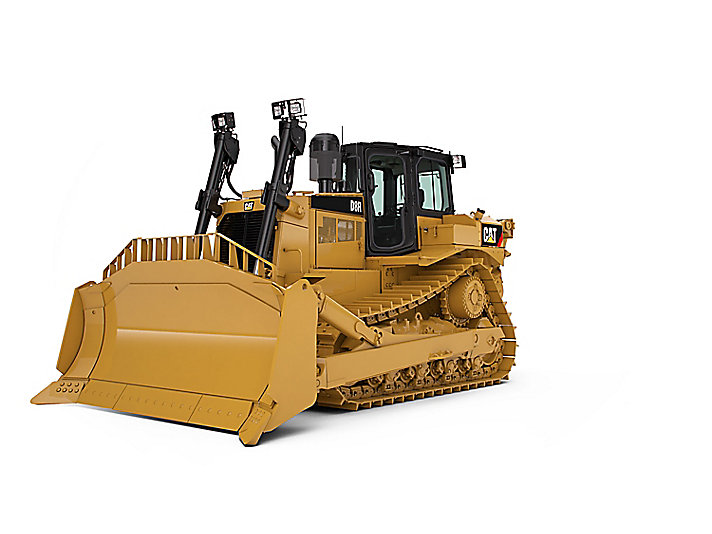 Here is some more information about Caterpillar D11T dozer:
ENGINE
Engine Model Cat C32
Flywheel Power 634.0 kg/mm
Bore 145.0 mm
Stroke 162.0 mm
Displacement 32.1 l

WEIGHTS
Operating Weight 104236.0
Shipping Weight 37485.0
If you send us your request, we will make you an offer for original and Aftermarket Caterpillar parts for your Caterpillar D11T dozer.
Caterpillar D11T dozer - it is a big machine. But even such machine sometimes needs maintenance.
Our online parts store give you an access to more than 1 000 000 Caterpillar parts that we have in our inventory.
Below is a small list of Caterpillar parts for this equipment. However, if you are interested in something - please use the site search.
| | | |
| --- | --- | --- |
| 2956438 - PIN-CLA | 9K8232 - HOSE A | 9M1848 - MANIFOLD |
| 1197997 - HOSE AS | 0694082 - HOSE A | 1908900 - CONNECTOR KT |
| 8C3425 - BOLT | 5P9846 - GASKET KIT | 8X3477 - HOSE A |
| 5T4780 - HOSE A | 2048122 - 204-8121 | 2588661 - CYL GP-0267- |
| 7S7019 - GASKET | 2Y8924 - PULLEY | 5S5809 - GASKET KIT |
| 5U5520 - BUSH OSCILLA | 1U0596 - HOSE A | 9Y6139 - HOSE A |
| 4K8416 - SHAFT | 9Y6434 - IMPELLER | 8J5227 - HOSE A |
| 7F9578 - SPRING | 2L2991 - VEE BELT | 2450607 - SEAL KIT |
| 0915048 - HOSE A | 2931080 - PUMP GP-GR. | 4S6825 - HOSE |
| 2155568 - ALTERNATOR G | 1130061 - PUMP AS | 9T0414 - CYLINDER GP |
| 4380677 - SENSOR, PRESSUR | 7X0288 - BOLT | 8X4607 - HOSE A |
| 3148636 - BRG-CLA | 3305042 - MOTOR GP-WIP | 0L1329 - CAP SCREW |
| 8S3559 - COUPLING | 5D4801 - 8S9277 | 5S1532 - IDLER A |
| 2837728 - PUMP GP-PS-B | 2536548 - TUBE AS | 8L4066 - BODY |
| 0R5801 - Turbocharger 4LFA302 310138 | 8H7504 - BOLT | 2944891 - BEARING KIT |
| 1011817 - BRIDGE AS | 1946189 - GASKET KIT | 5V2753 - HOSE A |
| 8E2086 - EDGE | 2836443 - KIT-GASKET-T | 1837819 - CYLINDER AS. |
| 6Y2525 - SLEEVE | 1P8096 - SEAL | 2172332 - GASKET KIT - |
| 7C0307 - GASKET | 1994150 - HOSE AS. | 3969901 - ROD-TIE-CLA |
| 2Y5134 - DISC A | 0R1740 - NOZZLE AS-RE | 9M8013 - CUP AS |
| 5M3960 - STUD | 1950085 - HOSE AS | 0996996 - PACKING |
| 6S3442 - STRIP-WEAR | 1S0777 - LOCK | 1061098 - EDGE CUTTING |
| 9Y7044 - GASKET HEAD | 3412860 - PUMP GP-GR A | 8S9368 - HOSE A |
| 1P3935 - CONE | 2436645 - MOTOR GP-PL- | 1271694 - YOKE AS |
| 4D5914 - HOSE A | 8C9368 - HOSE A | 3Y4424 - SWITCH |
| 3W6750 - HOSE A | 2270324 - HOSE AS | 2751684 - HOSE AS. |
| 3I1358 - P557380 FILT | 2282533 - SEAL KIT | 1885640 - MASTER BOLT |
| 9T2878 - CYLINDER A | 8N0885 - RING | 1050864 - HOSE AS |
| 1960722 - HOSE AS | 2125789 - HOSE AS. (1691556) | 6V7440 - GASKET KIT |
| 2182342 - KIT - GASKET | 1944516 - HOSE AS | 3G8052 - BEARING |
| 2175204 - SOLENOID | 204-2720 - SEAL KIT | 2227974 - GASKET KIT |
| 1041229 - SEAL AS-CSHF | 2277664 - MOTOR AS | 1282830 - CROWN AS |
| 9H5233 - PISTON-CLUTCH | 0981361 - O-RING SEAL | 0816406 - BOLT |
| 2300484 - HOSE AS. | 1084488 - HOSE A | 2500548 - VALVE GP |
| 6P6651 - HOSE A | 0924459 - HOSE A | 7M2126 - RING-PISTON |
| 6K3194 - BEARING | 4J9286 - SEAL KIT | 8L5197 - GASKET |
| 1W4321 - GAUGE | 9C2079 - HOSE A | 505105 - SEAL KIT |
| 2S5551 - COUPLING AS | 4I7554 - CLAMP | 1138172 - MANIFOLD |
| 1L5072 - DOWEL | 8D2429 - PIN | 3979294 - KIT-SEAL (3640953) |
| 099-8143 - SPACER | 1764774 - HOSE AS | 1876791 - HOSE AS |
| 0R3789 - PUMP G | 2V1864 - HOSE A | 0983370 - NUT SQUARE 5/8 |
| 2209110 - RETAINER-GE | 2941769 - GASKET | 3Y0758 - GASKET |
| 1336652 - CYL A | 1L9063 - DIAPHRAGM | 6I0233 - NUT |
| 0S1605 - BOLT | 3200136 - HOSE AS. | 5V4131 - HOSE A |
| 2436664 - STRIPE-WEAR | 4728023 - GASKET-CLA | 0961570 - RING SEAL |
| 5W1455 - RING-RETAIN | 1W6238 - PULLEY | 2133190 - BEARING (1608172) |
| 2287105 - SEAL-O-RING (2173309) | 7K0114 - RING | 4U7450 - HOSE AS |
| 6Y8457 - HOSE A | 6S0706 - SPIDER | 9M5732 - RIVET |
| 1088100 - CABLE | 4U2796 - HOSE ASSEM 3 | 0R1744 - NOZZLE AS-RE |
| 4B1663 - ELEMENT | 1148528 - TRACK (1347697) | 1247007 - SEAL KIT CYL |
| 1550063 - PUMP GP-WTR (1727762) | 1118015 - HEAD GASKET | 1588990 - CYL GRP |
| 6K7209 - PIN | 0931425 - SEAL,FLOATIN | 5S4326 - HOUSING |
| 1028800 - PLUG KIT | 0951714 - O-RING | 1P1131 - KIT SHAFT PT |
| 6L4686 - HEATER | 4L3848 - SEAL | 9S3264 - SEALANT |
| 2977081 - SCREW-HEX HD | 6Y6929 - TC GP-W/TDR | 2672113 - GASKET KIT |
| 9W2062 - HOSE AS | 4D6837 - SHAFT | 9Y4071 - GASKET |
| 5J8125 - SEAL-U-CUP (1672295) | 5V1882 - PIN | 2690386 - ROD AS. |
| 8W1539 - HOSE A | 2163436 - SENSOR GP-TE | 2930249 - PUMP GROUP |
| 2V7351 - SPIDER | 4V6591 - HOSE A | 1558689 - GASKET KIT |
| 1553679 - HOSE AS. | 9N4670 - HOSE A | 2003589 - HOSE AS (1481638) |
| 1929213 - INTAKE VALVE | 5W6850 - HOSE A | 4162136 - BRG-ALIN-CLA |
| 5J6429 - PIN | 5J8300 - SEAL-U-CUP | 1V9208 - LINK A |
| 9J0110 - SLEEVE | 6D6838 - HOSE A | 5M7368 - CAGE |
| 1549440 - MOTOR GP-FAN | 5S8796 - HOSE A | 1445975 - MOTOR GP |
| 3844806 - GASKET-K-CLA | 3777440 - SEAL-DUO-CLA | 7S1409 - HOSE A.5D327 |
| 2300190 - HOSE AS. | 2513273 - PIN | 5U1751 - HOSE A |
| 3801498 - BRG-BALL-CLA | 8S0892 - TUBE AS | 6K1936 - HOSE A |
| 9C7633 - HOSE A | 7C4955 - HOSE AS | 3W3978 - LINK BRG |
| 4K6289 - BEARING | 7N6208 - PUMP G | 0S1591 - CAP SCREW |
| 2200538 - CORE AS-RADI | 1V9883 - HOSE A | 6W0182 - HOSE |
| 5S6452 - VALVE | 1499278 - RING-PISTON | 7E1638 - BEARING |
| 4P3377 - RADIATOR A | 1664434 - SPACER | 5D5911 - HOSE A |
| 9V6665 - HOSE A | 2672839 - GASKET KIT | 2999265 - FUEL PUMP |
| 7X5437 - BOLT | 2751038 - SEAL-O-RING | 1994561 - SEAL-LIP TYP |
| 8D2275 - HOSE A | 4N8809 - CHAMBER AS | 7N0165 - OIL COOLER |
| 2094588 - CLAMP-T'BOLT | 7G7072 - SEAL AS. | 0950007 - BRACKET,RE (0949908) |
| 6V7972 - SEAL | 9C9456 - HOSE A | 2S9018 - PLATE |
| 4W2430 - CAMSHAFT AS | 7W0688 - GASKET | 1123252 - HOSE A |
| 2660997 - HOSE AS. | 2214923 - HOSE AS | 8N2262 - PLATE |
| 2D3424 - BOLT | 7C2238 - NOZZLE | 2160032 - PUMP GP |
| 1560627 - SEAL KIT | 1075595 - HOSE A | 1226900 - L/M HOSE-IN |
| 2409137 - PUMP GP-ELEC | 1495740 - EDGE-CUTTING | 3J6559 - CAP |
| 2590774 - SEAL KIT | 7W9696 - LINE AS | 4F3392 - GASKET |
| 4257759 - KIT GASKET | 1173733 - HOSE A | 5L4949 - LOCK NUT |
| 7H1328 - GASKET | 3P6561 - STOP | 1250024 - CYLINDER GP |
| 9Y4073 - RING G PISTO | 2517320 - BEARING | 1073550 - TIP WIDE |
| 0951573 - O-RING | 6L4100 - BELT SET | 1083104 - HOSE A |
| 9K5953 - HOSE A | 1Q0499 - HOSE A | 9V5073 - BAR |
| 1238922 - SEAL-O-RING | 1496671 - HOSE AS | 4T3423 - CUTTING EDGE |
| 1T1840 - IMPELLER | 10R0555 - PUMP GP-HYD | 0778397 - CONE, BRG |
| 1P4583 - FLANGE | 9S6741 - WASHER | 7J6461 - CROWN-PISTON |
| 3520205 - PUMP AS-WATE (10R2129) | 5P8138 - CUP AS | 1S0570 - GEAR |
| 5P1966 - GASKET | 1J5607 - BOLT | 2974835 - GASKET KIT |
| 7S7973 - GUARD | 8D8834 - ACTUATOR | 6W2952 - New Rebuilt - ARM BRG |
| 0R4619 - PUMP G | 1288419 - HOSE AS | 6V4250 - STUD |
| 9N5082 - BUSHING | 1087625 - HOSE A | 3Q7704 - WASHER |
| 7W0388 - SLEEVE | 4E3642 - FINAL DRIVE BRK | 7T4637 - LINK A |
| 1873255 - GASKET KIT | 1K8953 - PLATE | 4N5490 - BASE A |
| 1087374 - HOSE AS | 4D0925 - LOCK | 2Y6648 - VALVE A |
| 1019054 - TIP | 1257894 - ROD AS. | 0103378 - PIN |
| 2751477 - HOSE AS. | 7N3761 - TUBE A | 6S7038 - RIM A |
| 6V9929 - GASKET KIT | 9T3315 - CYLINDER A | 1192924 - OIL PUMP |
| 5W6017 - FILTER-OIL | 2U5288 - BEARING | 7D5117 - HOSE A |
| 3427161 - CONT GP | 3193442 - PIN AS-CLA | 1526615 - HOSE AS. |
| 5U3275 - HOSE ASSEM 3 | 2W1708 - RING-PISTON | 1060704 - HUB |
| 1315591 - HOSE-HUMP | 8T8190 - GASKET KIT | 6V1188 - GASKET KIT |
| 6V2594 - GASKET KIT | 4N9216 - HOSE | 9J3769 - HOSE A |
| 1635528 - COLLET | 8T7930 - BOLT | 2966240 - DRIVE GP-FIN |
| 10R7675 - INJ GP FUEL | 7S5855 - HOSE A | 4T9248 - RING |
| 5T3690 - HOSE A | 2Y1987 - HEXAGON NUT | 3A1555 - SWITCH KIT |
| 7E6876 - SKIRT PISTON | 2358451 - BUMPER | 0774587 - BEARING, CUP |
| 2302892 - FAN AS | 3U5088 - HOSE ASSY 3/ | 1181031 - HOSE A |
| 7W8629 - LINE AS | 1223482 - HOSE AS | 4V0640 - TUBE AS |
| 0616353 - HOSE A | 4N6971 - MANIFOLD | 1W6356 - GASKET |
| 546560 - RING | 0R7448 - MOTOR GP-HYD | 1336899 - PUMP |
| 2F5970 - COLLAR | 3Y8600 - SHAFT LH | 1450804 - SLEEVE |
| 5R4545 - HOSE A | 7C8526 - LINE A | 5I8089 - BEARING |
| 8T9599 - RING | 1450170 - BEARING | 3G6058 - PIN |
| 2922016 - GEAR AS. - S | 1917942 - FUEL LINE | 6F4855 - SEAL |
| 7J0581 - CARTRIDGE G. (14 GPM) | 1280038 - MOTOR GP | 2351228 - HOSE AS |
| 0926862 - HOSE A | 7E3554 - TUBE AS | 8M3392 - BOLT |
| 3784012 - LINE-FI-CLA | 5I8850 - HOSE A | 7K9547 - BEARING |
| 2218922 - MOTOR AS-GOV | 8C4441 - GASKET KIT | 7M1920 - GASKET KIT |
| 2992043 - PLATE-CLASSI | 9G5756 - BUSHING | 1555236 - SHAFT |
| 9S9420 - CLAMP | 0950325 - SEAL,OIL | 2067179 - HOSE AS. |
| 3087298 - ELEMENT | 4W9373 - LINE A-F INJ | 1081010 - HOSE AS |
| 4J4705 - SEAL KIT | 2098837 - HOSE AS | 1916584 - HOSE AS. |
| 4H7385 - O RING | 2P3588 - SPRING | 4N1849 - PIPE AIR |
| 2048200 - HOSE AS | 5V4422 - TUBE A | 3119409 - LINE-FI-CLA |
| 1635724 - GASKET KIT | 3924530 - SPRG-VLV-CLA | 4189599 - BRG-TPR-CL |
| 4V5481 - HOSE A | 1396084 - PUMP AS | 2243117 - PUSHROD-INJE |
| 1357906 - HOSE AS | 8X3280 - HOSE A | 3E8016 - BOLT LOCK |
| 1195422 - HYD TANK 311/312B | 2030357 - TIE-CABLE | 6V8105 - BEARING |
| 1352373 - GASKET KIT | 4M0659 - SEAL | 7X0341 - BOLT |
| 5P9338 - GASKET KIT | 2T2379 - HOSE A | 0995852 - SHAFT |
| 1756304 - HOSE AS | 7D8881 - SHIM | 6B7708 - BOLT |
| 1948315 - CYLINDER AS | 1518366 - VALVE | 3967274 - MOUNT-CLA |
| 1N3557 - RING | 1666398 - WHEEL RIM GP | 2105942 - RING |
| 4D2998 - HOSE A | 5P8715 - BOLT | 8C1922 - HOSE A |
| 1694961 - HOSE AS | 6Y2356 - LINING | 1013120 - SPACER |
| 1185637 - BOWL KIT | 8J0393 - SEAL | 1457389 - VALVE-INTALE |
| 4H9691 - FUEL LINE | 2162211 - CLAMP T BOLT | 1933982 - TUBE AS |
| 5F1678 - SEAL | 1028398 - GASKET KIT | 8C9139 - SEAL-RING |
| 1916508 - SEAL KIT-STD (7X2699) | 1550195 - PIN-SUSPENSI | 4328278 - PUMP-FI-CL |
| 0801356 - WASHER | 4H6506 - LOCK | 8N0760 - HOSE |
| 7E6016 - GASKET | 3G2219 - CYLINDER A | 3775840 - GASKET-CLA |
| 3769073 - FLANGE-CLA | 1U1448 - CUTTING EDGE | 6V9212 - GASKET KIT |
| 6V6845 - BOLT | 2936881 - HOOD | 1604407 - GASKET |
| 2D6374 - BOLT | 3054110 - HOSE AS. | 1P1943 - GEAR |
| 8W5010 - HOSE A | 2895489 - HOSE AS. | 1428962 - SEAL KIT |
| 3T6841 - HOSE A | 1313540 - LOCKNUT | 8E4512 - SEAL AS. |
| 3W6311 - CAM | 5W4148 - BUSHING | 9U8456 - STRIP |
| 3488374 - GASKET KIT | 9V2400 - YOKE BRAKE | 3P0208 - BOLT |
| 1763733 - FRAME A | 2F2093 - BOLT | 7B5062 - RIVET |
| 1975943 - BRG-SPHER SL | 8E3962 - BEARING | 9M3695 - ROD A |
| 1467276 - HOSE AS | 2W3236 - ELEMENT | 7J9355 - CYL G |
| 7X2049 - ORIFICE A | 1G5964 - HOSE | 6I8244 - ADAPTER-LH |
| 7C6964 - BEARING MAIN | 2026999 - HOSE AS | 2903392 - HOSE AS. |
| 3242752 - HOSE | 2005226 - INDICATOR | 1545559 - HUB |
| 1917693 - SEAL KIT-STD (7X2708) | 20R1750 - CYL PACK | 3994731 - BEARING |
| 3G3874 - CYLINDER G | 1779011 - BOLT-HEX HEA | 6N2098 - GASKET |
| 7W6459 - OIL COOLER | 2579785 - MOTOR GP-PLV | 6J8815 - TIP |
| 2020195 - HOSE AS | 205247 - O RING | 5J9822 - SEAL A |
| 8X6162 - HOSE A | 1C6461 - CONEK | 2941846 - SEAL-O-RING |
| 7Y4390 - HOSE A | 1243605 - MOTOR GP-PST | 9C1651 - HOSE A |
| 7T8157 - BEARING | 2236918 - HOSE AS | 7L4112 - HOSE |
| 2430346 - SHAFT-CLASSI | 6T5247 - SEAL | 3382922 - WHEEL GP |
| 3P2430 - GASKET | 1S1369 - SEAL | 9L6932 - RING |
| 4T0416 - CARTRIDGE AS | 1N4325 - BEARING (6N1653) | 9Y7786 - GSK-CYL HD |
| 4D3766 - 4D3767 | 8C9123 - SEAL A | 2370868 - HOSE AS |
| 9L6652 - BELT SET | 1650023 - XT3 ES HOSE (8S9348) | 2033940 - SEAL-O-RING |
| 1085803 - SEAL-O-RING | 1078028 - HOSE A | 9T1704 - ROTATING GP |
| 6K1983 - PIN | 8S4751 - BOLT | 1384693 - ROTATING GP- |
| 3T3800 - STOPPER | 6D5872 - HOSE A | 4V4445 - BEARING |
| 2S3425 - SHAFT | 2892948 - SEAL U (1672312) | 8J3783 - BEARING |
| 8C8844 - BOLT | 5U3194 - HOSE ASSEM 1 | 0951696 - O-RING |
| 1595902 - HOSE AS | 6T0648 - SHAFT | 1S1768 - SLEEVE |
| 9J5875 - BEARING SLEEVE | 2492507 - HOSE AS. | 9T2001 - PIN |
| 3V3219 - PLATE WEAR | 7N1195 - BEARING MAIN | 2541097 - HOSE AS |
| 2G2461 - HOSE A | 9P0565 - CASE | 4E3560 - HOSE A |
| 5S9336 - HOSE A | 1A7669 - CAPSCREW | 4P3921 - LINE AS |
| 4I4813 - PIN A | 6Y4898 - SPROCKET | 0781969 - SEAL O RING |
| 9N1542 - BEARING | 4M4549 - GASKET | 4V4154 - VALVE A |
| 7Y1766 - SEAL | 1087743 - SHAFT AS. | 3391285 - VALVE GP-PRE |
| 1021163 - HOSE A | 8K6464 - RING | 4Z6172 - CYLINDER GP |
| 1965741 - FRAME | 8R8378 - BEARING SLEEVE | 4N9180 - SEAL A |
| 5U7940 - HOSE ASSEM 1 | 1V6282 - SPINNER A | 0951658 - O-RING |
| 2023230 - HOSE AS | 1487192 - PUMP GP WTR | 6P1735 - LOCKWASHER |
| 4W1607 - MANIFOLD | 3B9369 - SEAL | 7C2099 - RADIATOR GP |
| 0966651 - CLAMP | 5S1579 - HOLDER G-BRG (5S6887) | 1540871 - NUT |
| 8H0878 - LOCKWASHER | 6I6602F - EXTR WIDE TOOTH | 1139608 - PIN G E T |
| 3903455 - KIT GASKET | 1382064 - GASKET-CYL H | 4456120 - KITGASKET |
| 6H2581 - P&B GRP - D2 UNSEAL 47 LK | 9G8822 - HOSE A | 3B5122 - PLUNGER |
| 3H3201 - BUSHING | 3102854 - FRAME AS FT | 1044628 - HOSE AS |
| 1697510 - HOSE AS | 1427436 - HOSE AS. | 2396479 - ELEMENT |
| 8R7544 - HOSE AS | 3U2484 - BOLT | 2W7249 - HOSE A |
| 6G5203 - BEARING | 4T4502 - TIP | 2204494 - FILTER-ELEME |
| 2923361 - HOSE AS | 1070377 - HOSE AS. | 9L3210 - VEE BELT |
| 1346951 - HOSE AS | 7D8348 - CUP AS | 0L1124 - GASKET |
| 1406787 - END BIT | 5V9312 - HOSE A | 8F3152 - BOLT |
| 7E7312 - GASKET HEAD | 4N9545 - Turbocharger 4LF654 180300 | 6V5582 - STARTING MOTOR |
| 9U3357 - HOSE A | 1194155 - GASKET KIT | 1089436 - HEAD AS |
| 1712321 - BELT | 995865 - PLATE CTRL | 2775031 - BOLT |
| 2S3180 - YOKE A | 1091330 - HOSE AS | 7N0208 - REGULATOR |
| 5P9325 - GASKET KIT | 1960800 - HOSE AS | 7W6884 - VALVE EXH IN |
| 2405534 - HOSE AS. | 4I5596 - HOSE A | 7W4634 - BOLT |
| 2W1086 - COVER AS | 9T5232 - HOSE A | 8H6877 - MANIFOLD |
| 2P1415 - STEM A | 0775347 - TAPE, GORTEX | 2785454 - BEARING-SLEEVE |
| 1687861 - PISTON-CONTR | 2857486 - SEAL KIT | 3P4866 - HUB |
| 4304472 - MUFFLER-CL | 7K9217 - SEAL | 8F6960 - RING |
| 2933041 - GASKET KIT | 1111349 - GASKET | 9W2998 - PISTON |
| 7S7601 - GEAR | 2T3059 - HOSE AS | 4W2566 - ADAPTER |
| 8W0838 - HOSE A | 1117745 - HOSE AS | 1K7097 - RING |
| 0677135 - TIE | 0551004 - HOSE A | 4I8850 - HOSE AS |
| 2423864 - SPRING | 2536561 - HOSE AS. | 2310238 - GEAR-CLASSIC |
| 7V7623 - HOSE A | 1261948 - CYLINDER A | 1413637 - HOSE A |
| 9R2806 - PIN | 2M9189 - GASKET | 8S9333 - HOSE A |
| 4339858 - DISC-FCN-C | 6V5085 - BEARING | 6T5088 - HOSE A |
| 1375775 - STUD-WHEEL | 969534 - ROD BEARING HALF STD. | 1532343 - HOSE AS |
| 1W4136 - ELEMENT | 3P4574 - RING | 4N1650 - DOWEL |
| 5E0512 - CUP | 3342932 - SEAL-O-RING | 9G8592 - BOLT |
| 1875870 - HOSE AS | 5T3188 - PIN A | 8W9910 - TUBE YOKE A |
| 4K7502 - BOLT | 3E3373 - PLUG A | 2D8671 - RING |
| 7X2814 - SEAL KIT | 5G4030 - REPAIR KIT | 1867109 - ROD AS. |
| 1271474 - CYLINDER | 2846039 - SKIRT-PISTON | 2940812 - BLADE GP EDGE |
| 6V5778 - SEAL O RING | 5I4488 - 5I4487 | 9T1802 - PUMP AS |
| 1M1699 - RACE | 1690575 - HOSE AS | 7D9172 - HOSE A |
| 1544255 - GASKET KIT | 9P9231 - HOSE A | 7C3179 - GEAR |
| 0919157 - HOSE A | 2041339 - ROD END | 1511835 - HOSE AS |
| 9U3222 - HOSE A | 0778281 - CUP-INNER | 6S4964 - HOSE A |
| 2968060 - SENSOR GP-PR | 6C0005 - HOSE A | 3256903 - ROD |
| 2766160 - SUPPORT | 1195778 - SEAL A | 9S9844 - PLATE GERMAN |
| 9Y7589 - TUBE AS | 3G8301C - D8K 1 1/8 RH END BIT | 1W0223 - CORE AS |
| 8R8740 - SHAFT | 3179467 - GASKET KIT | 3I2047 - P775370 |
| 9N1372 - BEARING MAIN | 514187 - SEAL KIT HYDRAULIC CYLINDER | 1176057 - FAN GP |
| 8P7787 - PISTON | 9L6933 - RING | 5G0386 - TUBE A |
| 1723284 - RING-PISTON | 9W9910 - MOUNT AS | 1W5354 - INDICATOR |
| 1085210 - HOSE A | 1656982 - HOSE AS | 3706545 - BUSHING CA (2765601) |
| 4I1450 - 4I1449 | 1749998 - HOSE AS. | 1P1034 - SEAL |
| 4286128 - FILTER, AIR | 4T7454 - ADAPTER (1140464) | 9T6730 - CYLINDER A |
| 9W3563 - THRUST RING | 1J4947 - BOLT | 8J7263 - New Rebuilt - PUMP |
| 2T3769 - HOSE A | 3332915 - BEARING AS | 5P9832 - GASKET KIT |
| 3L3317 - RING | 7G5301 - PUMP AS | 3U7397 - HOSE ASSEM 1 |
| 9P1779 - BEARING | 6I8911 - DISC | 2223767 - PUMP AS |
| 7X2805 - SEAL KIT | 1543309 - SHAFT-TRACK (1073948) | 2883860 - PUMP GP-GEAR |
| 5T4519 - HOSE A | 2886671 - SHOE TRK CLA | 4N6761 - ROTOCOIL A |
| 6Y0650 - BUSHING | 2D6419 - BEARING-INNER RACE | 8C3075 - SEAL |
| 1651584 - CARRIER | 4U7622 - HOSE AS | 5M7936 - RACE |
| 1263211 - BOLT | 5K8649 - INSERT | 5V4044 - HOSE A |
| 4I6233 - HOSE A | 6I4353 - CAMSHAFT A | 8J8623 - SHAFT |
| 2H8270 - BEARING | 2095874 - SEAL KIT | 3524700 - ALTERNATOR GP |
| 2097848 - HOSE AS | 8T9042 - SEAL KIT | 2264366 - NUT-SPANNER (1990860) |
| 2796759 - HOSE | 1203906 - HOSE AS | 5D0701 - 7S0933 |
| 8S1728 - SHOE | 4J4232 - BEARING | 4I0816 - HOSE AS |
| 1319691 - HOSE AS | 3E9404 - LOCKWASHER | 8T4530 - LOCKWASHER |
| 8X2952 - GASKET | 1621524 - CYLINDER AS | 1037281 - KIT GASKET |
| 2323376 - GASKET KIT | 7D3491 - RING | 1129879 - HOSE A |
| 5D5716 - SEAL | 1968511 - HOSE AS. | 8W2340 - HOSE A |
| 2U4791 - BULB 1.2W 24 | 2M2689 - COUPLER A | 5U7601 - HOSE AS |
| 2285614 - BRG-SLEEVE | 3521100 - CYLINDER AS | 7S8036 - PLATE |
| 1155756 - LINK A | 8T0207 - BOLT | 0802159 - SCREW |
| 2G3203 - HOSE A | 1081760 - BEARING | 7D3967 - HOSE A |
| 1290357 - GASKET | 5E2703 - O RING | 6T1263 - INSERT |
| 3627002 - BOLT-HEX | 4Y2248 - METER AS. | 0815076 - BOLT |
| 7E6807 - COMPRESSOR | 9D6069 - HOSE AS | 5U5685 - HOSE AS |
| 5W5539 - WASHER-THRUS | 2U8537 - HOSE A | 0686128 - HOSE A |
| 6V3605 - CUP | 6E4248 - SHAFT | 2C3589 - HOSE A |
| 7K4007 - TUBE AS | 4S9704 - Turbocharger T1210 405490-0006 | 5P9116 - GASKET KIT |
| 1050257 - BRG-MAIN | 9F7086 - BEARING-RACE | 3790193 - BRG-SLV-CLA |
| 8S1606 - GASKET | 1T0157 - CAGE | 0951390 - CLAMP |
| 2347988 - GASKET KIT | 2654407 - HARNESS AS | 2955689 - GEAR AS-CLA |
| 7K2403 - TUBE AS | 3833699 - CORE-CLR-CLA | 4T2373 - HOSE AS. |
| 4S7935 - GASKET KIT | 6P8259 - RING | 3E7577 - ALTERNATOR |
| 3746511 - RETAINER-CLA | 1305451 - PIN | 4V1326 - HOSE A |
| 2607916 - HOSE AS. | 3V5458 - HOSE A | 6N4738 - FUEL LINE |
| 6J1879 - WIPER | 0R8479 - INJ GP FUEL | 1483528 - WASHER-THRUS |
| 5K7411 - CHAMBER AS | 8I2059 - PIN AS | 9L9119 - THERMOSTAT 3160 180DEG |
| 8T8878 - GASKET KIT | 2J1424 - ROD A | 8P9927 - HOSE A |
| 4652498 - LATCH, SIDE | 1P0241 - RING GROUP(SEE 9S3068T) | 9L1658 - STUD |
| 3N5981 - RHEOSTAT | 6F0612 - NUT | 10R0423 - Turbocharger GT5002 701756-5010 |
| 4Y4905 - WASHER | 1B2716 - BOLT | 0876585 - HOSE A |
| 7N5218 - MANIFOLD | 2147634 - ARM GP-WIPER (1555788) | 5P9320 - GASKET KIT |
| 8N6702 - BELT SET | 3747482 - TUBE-CLA | 1776915 - CYLINDER |
| 8U2601 - ELEMENT | 0931433 - SEAL,DUST | 2Y4175 - CLAMP HOSE |
| 2575549 - SCREEN | 2393462 - HOSE AS. | 3P2274 - BOLT |
| 6G3208 - WASHER THRUS | 9W6483 - SHOE TCK CLA | 1250374 - CYL GRP |
| 1P3357 - BEARING | 7Y4365 - 7Y4199 | 1130483 - HOSE A |
| 4T6301 - EDGE | 1S6595 - GASKET | 7N9845 - SPRING |
| 5T5185 - PINION | 1323067 - TUBE AS | 6N3748 - SOLENOID |
| 3172440 - HEAD GP-CYL | 3119411 - LINE-FI-CLA | 6V0362 - GASKET KIT |
| 1055069 - HOUSING | 2431159 - FASTENER (1528112) | 5K6875 - ADAPTER |
| 4V3391 - HOSE A | 0691178 - GASKET | 9T3508 - HEAD AS |
| 0990327 - O RING | 5V3786 - LEVER AS | 8N3887 - GASKET |
| 1S2232 - SUPPORT | 2403158 - HOSE AS. | 1159570 - HOSE AS |
| 7B5063 - RIVET | 9K1248 - HOSE A | 7K4938 - CAP |
| 5T2512 - HOSE A | 1804239 - CYL GP-0089- | 5225201 - GEAR-SUN-C |
| 2076624 - HOSE AS. | 2594662 - GASKET KIT | 5S0790 - HOSE A |
| 8S7069 - GASKET KIT | 2395571 - SEAL-INTEGRA | 2888486 - ARM AS LH |
| 6Y0553 - IDLER A | 7C3862 - CAMSHAFT | 9T2016 - SHAFT |
| 6Y9372 - DISC | 0R1075 - MOTOR GP-HYD | 1850197 - CYLINDER A |