Caterpillar D9T dozer parts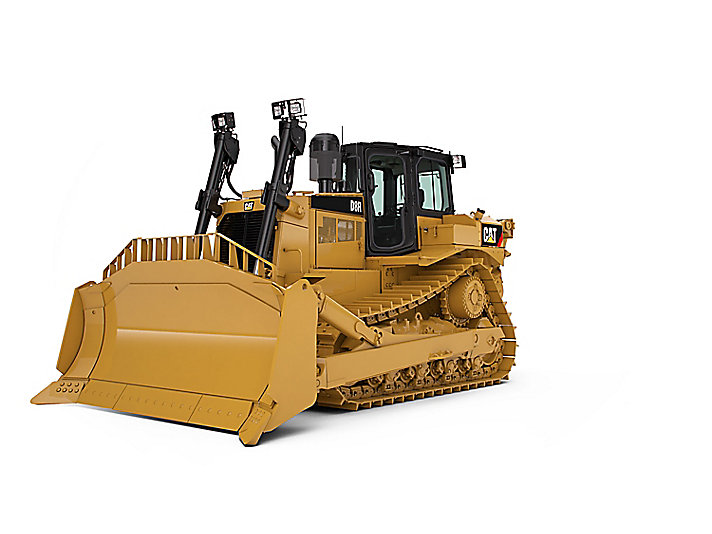 Here is some more information about Caterpillar D9T dozer:
ENGINE
Engine Model Cat C18
Flywheel Power 306.0 kg/mm
Bore 145.0 mm
Stroke 183.0 mm
Displacement 18.1 l

WEIGHTS
Operating Weight 47872.0
Shipping Weight 35746.0
If you send us your request, we will make you an offer for original and Aftermarket Caterpillar parts for your Caterpillar D9T dozer.
Caterpillar D9T dozer - it is a big machine. But even such machine sometimes needs maintenance.
Our online parts store give you an access to more than 1 000 000 Caterpillar parts that we have in our inventory.
Below is a small list of Caterpillar parts for this equipment. However, if you are interested in something - please use the site search.
| | | |
| --- | --- | --- |
| 7N2155 - BEARING | 1W6947 - INDICATOR | 1987397 - ELEMENT AS H |
| 2552026 - 255-2025 | 9D1177 - SHAFT | 9Y6773 - BODY AS |
| 984-206U - 12/24V 1350LUM | 2U7626 - HOSE A | 4E9525 - HOSE A |
| 5C1831 - WASHER | 4U3842 - HOSE ASSEM 3 | 1163330 - HOSE A |
| 1471007 - GASKET KIT | 1709989 - PLATE | 2230581 - MOTOR GP-PST |
| 5K9290 - BRACKET | 1243759 - Turbocharger BTG7508 471036-1S | 3S9808 - TUBE |
| 4372094 - COVER AS | 4N6187 - GASKET | 1416138 - SOCKET G |
| 2023528 - HOSE AS | 1963638 - MOTOR GP | 7U5946 - HOSE AS |
| 6D5871 - HOSE A | 1195840 - CONNECTOR | 7C6670 - BOLT |
| 2P2800 - CRANKSHAFT | 1892711 - WASHER | 3349982 - PISTON AS |
| 8U9675 - PUMP GP-HYD | 1751170 - HOSE AS. | 4T8940 - CUTTING EDGE |
| 7W2582 - TURBO KIT | 4430581 - GUIDE | 1P9956 - BOLT |
| 3T6851 - HOSE A | 1B4415 - BALL JOINT | 5300741 - WASHER |
| 0944143 - BOLT | 2W8418 - BODY A (2W8419) | 1668554 - HOSE AS. (1486988) |
| 1747824 - HOSE AS. | 6Y7432 - BOLT | 6W1213 - HOSE A |
| 9S2395 - RACE | 1058034 - SWITCH A | 1020280 - Turbocharger TV9214 466922-0002 |
| 4N5090 - ALTERNATOR G | 4T2980 - CUTTING EDGE | 7D3672 - HOSE A |
| 1909861 - GASKET KIT | 1C9593 - HOSE AS. | 2186876 - HOSE AS. |
| 5D8755 - CYLINDER KIT | 3081853 - GEAR-CRANKSH | 5H2706 - COVER AS |
| 0780225 - WASHER, LOCK | 9G9175 - CARRIER | 9J0404 - PLUG |
| 7T8419 - BEARING | 1768170 - GASKET KIT | 7N0101 - CORE A OIL C |
| 6C8827 - HOSE AS XT | 9B6397 - NUT | 1032957 - PUMP GP |
| 1516251 - SEAL-D RING | 4D1793 - COVER AS | 3G8279 - END BIT |
| 9K8565 - PINION | 3602821 - PIN | 8N0066 - CORE A RAD |
| 3G6825 - KIT-SEAL | 2G5763 - LINING KIT-B | 3586503 - CYL GP-102 4 |
| 1T1562 - RACE | 3234199 - KIT-SEAL-H.C (2601518) | 2086165 - GASKET KIT |
| 5P9218 - GASKET KIT | 5T9962 - HOSE A | 2850030 - MOTOR GP-PLV |
| 7N7155 - BEARING | 2646156 - ROD-VALVE PU (1336379) | 8X7973 - HOSE AS |
| 8D1611 - SENDER AS | 1846139 - HOSE AS. | 0926066 - HOSE A |
| 2258579 - BEARING | 2W0721 - CARTRIDGE AS | 1722204 - HOSE AS |
| 7C0031 - SEAL-O-RING | 3F0379 - SCREW&WSHR A | 7V1668 - HOSE A |
| 0952671 - O-RING | 9C4096 - YOKE | 2G1448 - HOSE A |
| 9N6500 - ROD | 1087393 - HOSE A | 4N6865 - PLATE |
| 2373121 - HOSE AS. | 6D6086 - HOSE A | 995858 - PLATE CTRL |
| 2G4011 - COLLAR | 1733237 - RING | 3U5091 - HOSE ASSY 1/ (3U8763) |
| 8F8998 - NUT | 5P6268 - SEAL RING | 2S7931 - BEARING |
| 3D8942 - HOSE A | 2442053 - KIT-SEAL-H.C | 9M1904 - SPIDER |
| 1211967 - HOSE AS. | 1754147 - HOSE A | 5F6421 - O RING |
| 4J0806 - FILTER - TRANSM. | 4337505 - BRG-SLV-CL | 0614911 - WASHER |
| 2607579 - HOSE AS. | 0338463 - HOSE A | 1140760 - BEARING SLEEVE |
| 0812411 - NUT | 1555008 - GASKET KIT | 1935437 - KIT-SEAL-H.C |
| 2098427 - HOSE AS | 8J6735 - COVER | 4W2292 - PUMP G |
| 3148506 - BRG-ROD-CLA | 2W6947 - CYLINDER HEAD | 6V8904 - KIT GASKET |
| 1R6178 - LEVER | 2N8827 - ELBOW | 1612630 - BEARING KIT |
| 1842408 - HOSE AS | 1T1850 - HOUSING | 2K3455 - PIN |
| 2951315 - SEAL WIPER | 9Y5646 - PUMP G | 1714400 - ADAPTER GP |
| 1937806 - HOSE AS. (2085662) | 6Y6712 - PUMP AS | 7V8348 - HOSE A |
| 5U2888 - HOSE ASSEM 1 | 4J9285 - SEAL KIT | 2Y9806 - DAMPER AS |
| 7H4860 - SLEEVE | 1296041 - HOSE AS | 4J5695 - BEARING |
| 3P6371 - BEARING | 4Y4915 - HOSE AS(FOR | 6V5700 - SEAL O RING |
| 3203841 - GASKET KIT | 1396182 - GASKET KIT | 7H3609 - NUT |
| 7T4175 - LINK | 3J1152 - DISC | 0983094 - LOCKWASHER |
| 6W2916 - U-JOINT | 1542501 - SEAL KIT-STD | 2S6313 - WASHER |
| 7M1849 - COLLAR A | 0909019 - PLUG | 8E5273 - New Rebuilt - BRAKE PLANET |
| 3V0188 - HOSE A | 1267924 - DISC | 8W8628 - SPINDLE |
| 6C0630 - ADAPTER | 2847422 - TUBE INJECT | 0875806 - PIN |
| 9047037 - S/F ROLLER GRP - EXC 235 PK-10 | 3318319 - FILTER, WATER | 1243684 - GASKET KIT |
| 1893870 - BRG-SLEEVE | 9X2485 - STUD | 3801520 - BELL-SUC-CLA |
| 5M7341 - COVER AS | 1996374 - PUMP GP | 3154412 - VLVE GP SOL (1163526) |
| 1605120 - GEAR-CRANK | 0957386 - RING,BACK-UP | 1V7072 - LINK A |
| 0964004 - BUSHING | 8T7325 - SEAL O RIN | 4F6851 - GASKET |
| 2773289 - TRUCK BODY | 6V8248 - BEARING | 5L1544 - BEARING |
| 4B2732 - GASKET | 2607604 - FILTER GRP | 2P8379 - GASKET |
| 5G8594 - PIN A | 1895746 - SENSOR | 6E3341 - SEAT-SPRING |
| 930090 - SPACER | 3741461 - BRG-SLV-CLA | 6Y1205 - RETAINER A |
| 4S6834 - BEARING | 3P0699 - GROUP-TRANS O/H (9S3948) | 5E1615 - HOSE ASSY |
| 1987669 - HOSE AS. (1832471) | 1V5412 - RETAINER | 9N2631 - HOSE A |
| 8S2809 - MUFFLER | 9N3751 - CAMSHAFT | 4P9947 - BEARING |
| 9K3057 - HOSE A | 4206221 - VALV-CHK-C | 1440640 - HOSE AS |
| 2462961 - FENDER AS | 7M5899 - SEAL O RING | 1T0080 - GUIDE |
| 1D4662 - PLOW BOLT 5/8 X 3 | 3493416 - GASKET KIT | 8X6185 - HOSE A |
| 10R2533 - LIFTER AS | 4V3611 - PIN | 5J7016 - SEAL A |
| 8M3007 - GASKET | 6V2972 - GASKET KIT | 2276948 - DRIVE GP-FIN |
| 2394375 - CYLINDER | 4307601 - HARNESS | 4I8831 - HOSE AS |
| 0619716 - SEAL-O-RING | 2S9779 - BELT SET | 4S8409 - INDICATOR |
| 2897985 - CYLINDER AS | 6C4099 - HOSE AS | 3054496 - DOOR AS CAB |
| 9R8579 - PIN | 5P3244 - RACE | 4I0802 - 4I0800 |
| 1Y3841 - DISC AS | 7B4791 - BEARING | 7S3387 - HOSE A |
| 4Q3344 - HOSE AS XT | 8S1807 - GASKET KIT | 9M3769 - LOCKBOLT |
| 2A4577 - CONE | 9K9161 - RETAINER | 2085625 - HOSE AS-XT6 (1313895) |
| 4P5439 - BEARING | 4N3347 - STARTER - 24 VOLTS | 4560194 - SEAL-LIP T |
| 8T4187 - BOLT | 7Y1649 - BOOT | 1208362 - TURBO GP |
| 1768167 - GASKET KIT (1247571) | 7T2415 - HOSE A | 1931007 - MOTOR GP-PRF |
| 0920497 - HOSE A | 7D0028 - RETAINER | 9W6186 - PISTON CLUTCH |
| 1850347 - RING-BACK UP | 2375271 - TURBO GP-BAS | 2107088 - CYLINDER GP |
| 8J1690 - RING | 4N2109 - ADAPTER | 131-1152 - PLOW NUT 3/4 |
| 1057255 - SEAL KIT | 6V6389 - GASKET KIT | 2D8156 - STUD |
| 8J0437 - PUMP AS | 6D5440 - HOSE A | 1477343 - PUMP AS |
| 4615654 - BEARING-AL | 9W2933 - ELEMENT | 6T0646 - MOTOR GP. ELECTRIC |
| 2827895 - HOSE AS | 7I1378 - 7I1377 | 2024038 - HOSE AS |
| 3165469 - MOTOR GP-GR( | 3123652 - MOTOR GP-FAN | 5K0990 - PIN |
| 7C6306 - LINE AS | 1W5869 - CLAMP | 7H9604 - INDICATOR |
| 3P5359 - PISTON | 1A7486 - NUT | 2352213 - RING-THRUST |
| 2992025 - LINK-CLASSIC | 8P8953 - CARRIER A | 6N6421 - SHAFT |
| 1926440 - HOSE AS. (1137149) | 1146062 - HOSE AS | 0980832 - BALL |
| 3154452 - CYLINDER AS | 1V6653 - SWITCH | 8R8827 - HOSE A |
| 3160468 - TURBOCHARGER | 6V4346 - BOLT | 8Y6659 - SPRING |
| 6D2362 - WORM | 6I1670 - COMPRESSOR G | 2384754 - NUT |
| 1689481 - HOSE AS | 2G1268 - HOSE A | 6V4316 - WASHER |
| 2857937 - KIT-GASKET-F | 2237077 - HOSE AS | 9D5941 - WASHER |
| 7J6526 - SEAL O RING | 4I1794 - 4I1792 | 1H2750 - BEARING |
| 1031742 - HOSE A | 0773801 - WASHER, FLAT | 5P9226 - GASKET KIT |
| 4181953 - BEARING-CL | 6P5343 - ROD G | 6T2037 - RING |
| 1529090 - HOSE AS | 2G8642 - PAD | 0991432 - TRACK GUARD |
| 3002584 - NUT-CLA | 2877430 - GASKET-COVER | 8U2383 - GEAR |
| 6V2911 - GASKET KIT | 7U5364 - HOSE A | 5H7197 - PINION |
| 5P8068 - SEAL | 9W2344 - COUPLING AS | 1293998 - HARNESS AS |
| 5U5413 - SEAL KIT | 8B3246 - GASKET | 3006148 - HOSE AS |
| 3680280 - SPROCKET (1022370) | 8C4457 - GASKET KIT | 5V0021 - PLATE |
| 3P7169 - HOSE A | 6L8760 - ELBOW | 9H3249 - BEARING SLEEVE |
| 0775242 - BEARING | 8E0855 - PIN | 8J3351 - TIP SHORT |
| 9W6448 - SEAL GP. DUO-CONE | 7Y7687 - SHIM | 221711 - KIT |
| 8T5481 - HOSE A | 3337609 - PUMP GP-2PS- | 2811687 - CARRIER-CLA |
| 2S4505 - FUEL LINE | 1211966 - 121-1965 | 0993739 - ADAPTER |
| 5202898 - SEAL-SFT-C | 1467741 - LATCH KIT-LH | 2455265 - HOSE AS. |
| 10R1012 - Turbocharger S3BSL-128 196425 | 2234288 - SEAL-RING- | 0328100 - WASHER |
| 1464328 - Turbocharger S410G 177148 | 1559621 - RING | 4I6078 - ELEMENT |
| 4W1285 - LINE A | 4V6718 - SEAL O-RING | 6J6920 - HEAD |
| 2775356 - MOTOR GP-GRT | 6I0689 - GASKET | 2699912 - 269-9913 |
| 1V5324 - GEAR | 5P9430 - GASKET KIT | 5M6670 - SHAFT |
| 2236953 - HOSE AS | 4360086 - KIT GASKET | 9K9434 - HOSE A |
| 1Q2181 - HOSE AS XT3 | 1874349 - PLUG | 4W9057 - TUBE AS |
| 8S3681 - TURBO G | 4200653 - SEAL AS | 5P9097 - CONNECTOR |
| 3P4853 - BODY A (1501773) | 1L8777 - GASKET | 9N4617 - DISC |
| 1586570 - HOSE AS | 7L4434 - CUP AS | 1178311 - HOSE AS |
| 5K2432 - PIN | 6V3733 - GASKET KIT | 1P6321 - GASKET KIT |
| 8C6718 - GASKET KIT | 2076245 - HOSE AS | 6M6853 - TEE |
| 0960131 - SEAL | 9Y5864 - GASKET KIT | 5P5035 - GASKET KIT |
| 1473433 - HOSE A | 9K5394 - HOSE A | 7D2316 - VALVE A |
| 3096239 - BOOM AS. | 4S5874 - BEARING | 0R2921 - INJ G REM |
| 964275 - RING BACK-UP | 1080234 - V BELT SET | 9R5860 - HOSE AS |
| 3J8736 - 8S8901 | 3G2196 - HYDRAULIC CARTRIDGE | 2474765 - HOSE AS. |
| 9J4247 - HOSE A | 3148550 - VALV GP-CLA | 1663360 - BELT SET |
| 1885596 - TRACK ROLLER | 4E9437 - HOSE A | 8M4395 - SEAL O RIN |
| 9L7946 - MAIN BRG STD | 8C8578 - GASKET KIT | 7J0569 - CARTRIDGE A |
| 6T2916 - HOSE A | 5P1300 - CM-HOSE STK (1J6427) | 3T3145 - HOSE A |
| 8R8545 - ACTUATOR G | 2223957 - KIT-SEAL-H.C | 1240864 - HOSE A-XT3 |
| 3088581 - EDGE BASE | 0995118 - GASKET | 1565142 - FITTING |
| 1P7115 - GROMMET | 1688452 - BEARING | 4N0505 - GASKET |
| 7S6742 - PIPE | 1V1393 - PINION | 4400881 - BOLT-HEX S |
| 2759231 - HOSE AS. | 1174898 - VALVE A | 1018769 - WHEEL |
| 0676856 - TAPPET | 9G8734 - BUSHING | 9D6047 - HOSE A |
| 9G9749 - PIN | 2125315 - HOSE AS (1434292) | 9R1824 - SEAL |
| 1435169 - MOTOR GP-STG | 2D8540 - SEAL | 0941453 - LOCK |
| 4651660 - GLASS | 6I0174 - TURBO GP | 4I1095 - HOSE A |
| 3C0150 - HOSE A | 7K7360 - PIN | 3T2849 - STRIP |
| 6K0871 - PIN | 1850231 - RING | 4P0660 - MUFFLER A |
| 2164826 - PUMP GP-PS-B | 1520246 - HOSE AS | 0R9886 - PISTON PACK |
| 3708370 - BRG-THST-CLA | 3455619 - LINK AS | 4B5389 - CAP A |
| 6G3211 - SHIM PACK | 4K7251 - COVER AS | 5P3763 - GASKET KIT |
| 1234355 - WIPER BLADE | 8N7002 - NOZZLE A | 6V1490 - GASKET KIT |
| 5T9835 - HOSE A | 3W3285 - STRIP | 7H1330 - SHAFT |
| 2897878 - CYLINDER GRP | 9J9848 - SEAL | 2W6687 - ADAPTER |
| 4H9615 - FUEL LINE | 3601801 - HOSE AS. | 1073758 - SEAL AFTCLR |
| 7F6627 - GASKET | 7X7978 - GASKET KIT | 2429833 - KIT-GASKET-S (7X7883) |
| 0813937 - SCREW | 3657852 - SEAL GP-DU | 2888725 - GEAR-CLA |
| 8E7366 - GASKET | 2876052 - FILTER | 3179345 - PUMP GP-2PS- |
| 7X0481 - BOLT | 2853794 - GASKET KIT | 2688018 - MOTOR GP-FAN |
| 6V6917 - SEAL | 875394 - SEAL KIT | 1403517 - HOSE A |
| 8P2430 - SHAFT | 9C1462 - HOSE A | 4532843 - BOLT-HEX H |
| 2054831 - SEAL-O-RING | 2094579 - CLAMP-T'BOLT | 2070785 - WASHER |
| 6V0618 - GASKET KIT | 0950273 - RING,BACK-UP | 7T2629 - DISC (9W7017) |
| 5P2242 - TEE | 8T7252 - SEAL-FACE | 8Y4037 - BELT |
| 2048300 - HOSE AS. | 3207338 - SNAP-RING | 1187830 - HOSE A |
| 7T2280 - LINK-BUSH EN | 0960002 - BOLT | 2202720 - ACCUMULATOR (2495550) |
| 3B6769 - ELBOW | 1623303 - HOSE AS | 3P0394 - SPRING |
| 1T0295 - RACE | 2616086 - HOSE AS | 9V3060 - HOSE A |
| 3G8311 - END BIT | 142209 - HOSE A | 1509324 - HOSE AS XT3 |
| 0103323 - WASHER | 8I0888 - SHIM | 1M9390 - GASKET |
| 6V3508 - PLUG | 1278207 - INJECTOR | 8M0493 - CAGE |
| 3253281 - MOTOR GP-STG | 1616592 - GASKET KIT | 9R5429 - SPACER |
| 5K9930 - BRACKET | 3461409 - ROLLOVER GRP | 2411396 - GASKET KIT |
| 2156502 - HOSE AS. | 8P5604 - ROLLER G | 2927752 - VALVE |
| 5W6420 - BOLT | 1T1810 - PUMP GP | 10R3326 - PUMP GP WATE |
| 2R0617 - VALVE A | 5M1167 - BOLT | 8U1583 - BOLT |
| 1605130 - CYLINDER HEAD | 4B3697 - RACE | 7S2780 - GASKET |
| 1061626 - LINK | 10R2454 - MOTOR GP HYD | 7D7854 - SUPPORT |
| 1307021 - BEARING CONE | 2884449 - HOSE AS. | 1043153 - SEAL |
| 8W5425 - HOSE A | 1318132 - HOSE A | 2408479 - KIT-SEAL-H.C |
| 1S3520 - GASKET | 2237050 - HOSE AS | 1778479 - HOSE AS |
| 2588600 - SEAL | 6T0363 - HOLDER A | 1982951 - SEAL (7Y5115) |
| 6V7244 - GASKET KIT | 2170031 - HOSE AS | 2946286 - HOSE AS. |
| 2836194 - CYL GP-0170 | 6D7788 - JOINT AS | 1B4201 - NUT |
| 3798869 - ROD-CONN-CLA | 956666 - SEAL-DUST | 3368177 - TUBE FUEL-I |
| 2P1005 - BEARING SLEEVE | 2465425 - SHAFT | 8M7437 - RING |
| 8C3038 - SEAL | 1891778 - SEAL KIT | 7K6128 - WASHER |
| 8T3342 - KIT GASKET | 6V2979 - GASKET KIT | 1478270 - O-RING |
| 0P0006 - ADHESIVE PAC | 9N6341 - Thermostat / Water Pump regulator | 4162167 - BRG-BALL-CLA |
| 1233582 - HOSE AS | 3741846 - BRG-RLR-CLA | 8W4528 - HOSE A |
| 8B5935 - ELEMENT | 0R8639 - MOTOR GP | 4505583 - KIT GASKET |
| 2659379 - MOTOR GP-GRT | 0915405 - HOSE A | 7D7469 - BAND |
| 4J8743 - HOSE A | 2259649 - HOSE AS | 8M2773 - CLIP |
| 5N1939 - COVER AS | 1233586 - HOSE AS | 3699498 - ELBW-EXH-CLA |
| 4Y2817 - EJECTOR | 969538 - BEARING | 3623564 - RING |
| 5I4400 - HOSE A | 9Y0951 - BREAKER A | 1787293 - ROLLER GP-SF |
| 1280942 - HOSE AS | 9Y4552 - FILTER | 3T9960 - DISC |
| 1689364 - HOSE AS | 4388606 - KIT GASKET | 8C8491 - WASHER |
| 8W2581 - HOSE A | 5P9121 - SEAL G | 1523739 - BEARING |
| 7T1868 - RING | 2P1372 - CONE | 1294299 - GEAR |
| 6V7729 - BOLT | 5I3015 - HOSE AS. | 5S5597 - HOSE A |
| 1309041 - CYLINDER G | 2781970 - KIT-SEAL | 95-KPN-P - PIN ESCO |
| 2088109 - HOSE AS. | 4Y4121 - HOSE AS | 8S6209 - SHAFT |
| 9092565 - TRACK ADJUSTER | 4V5236 - COVER AS | 8D5467 - WASHER |
| 1749485 - HOSE | 1605438 - GUIDE-VALVE | 6V3718 - GASKET KIT |
| 1883865 - TC GP-W/TDR | 2P9893 - HOSE A | 5N8383 - CYLINDER |
| 5W7030 - RING-RETAIN | 2555284 - CONT GP | 2T2122 - HOSE AS |
| 7J1309 - BEARING | 2406956 - HOSE AS. | 1332446 - SHIM |
| 1619933 - SENSOR GP | 2638700 - BUCKET | 7F7991 - SPRING - OUTER |
| 8T8176 - SEAL O RING | 0970942 - HOSE AS | 3924491 - BRG-BALL-CLA |
| 1070093 - ROLLER GP-DF | 1302682 - HOSE AS | 3015239 - CARRIER-CLAS |
| 4497672 - KIT SEAL | 1374367 - BASE | 6I6477 - SHAFT |
| 4334484 - M LINK EX1800 L | 8K8307 - REPAIR KIT | 9P3657 - RING |
| 3748350 - BRG-RLR-CLA | 2033768 - SPACER | 0940871 - BOLT |
| 2337232 - PISTON | 5196319 - FILTER | 2618658 - VALVE |
| 4639811 - KIT GASKET | 7J9743 - CYL A | 9S9791 - PULLEY |
| 2436717 - BEARING-KIT | 0778732 - BEARING CONE | 3P5388 - HOSE A |
| 1328547 - HOSE AS | 4M5889 - SHAFT | 6S9066 - LINK A |
| 5C7259 - BLADE-WIPER | 3N4316 - SPRING | 3864948 - BRG-RLR-CLA |
| 2P0836 - GASKET KIT | 9R8547 - SPINDLE | 8R1523 - HOSE A |
| 2384737 - RING-PISTON | 1517033 - CYL A | 5T5190 - HOSE A |
| 2089509 - SEAL KIT-H.C | 1234926 - HOSE A | 2496975 - PLATE-MAIN |
| 8P8786 - PLUNGER | 1647937 - MOTOR GP | 9H8770 - GASKET |
| 1V9823 - GEAR | 3151433 - GASKET KIT | 2G1267 - HOSE A |
| 1590959 - PIN | 5V4892 - HOSE A | 0818809 - BOLT |
| 6V6380 - GASKET KIT | 1923003 - SEAL KIT-STD (2442069) | 6V3550 - SEAL-O-RING |
| 9S2719 - GUARD | 2450588 - SEAL KIT | 2598424 - TURBO GP-BAS |
| 2G6989 - HOSE A | 7I1102 - 7I7599 | 7N6154 - FUEL LINE |
| 4V8253 - BRACKET | 1324724 - EDGE-CUTTING | 0774241 - CAPSCREW |
| 0994511 - GASKET | 8T0117 - SEAL RING | 1267346 - HOSE AS |
| 2S5961 - LINK | 8H2252 - ROD | 5C8586 - GEAR |
| 0938879 - O-RING | 7N4756 - HOUSING A | 230PNL - PIN |
| 2566792 - KIT-GASKET-X | 3030446 - BOLT | 5R6619 - HOSE |
| 6V1819 - BOLT | 8J8259 - WASHER | 3842286 - MANIFOLD |
| 1048623 - HOSE A | 5C5151 - HOSE A | 1003877 - RETAINER |
| 4D0986 - SEAL | 2074708 - PUMP GP-PS-B | 5T9971 - HOSE A |
| 5S7383 - BOLT | 4N8467 - MANIFOLD | 5I5178 - ALTERNATOR |
| 8E6258 - PIN-G E T (1324763) | 2Q5684 - HOSE AS | 0R8106 - MOTOR GP |
| 4S9219 - BATTERY-8D | 7G9707 - RING | 6Y4062 - HOSE A |
| 2949582 - KIT-SEAL-H.C | 0929389 - HOSE AS | 1968327 - PUMP AS-INJ |
| 0R2770 - OIL PUMP G | 8W4707 - HOSE A | 7J2672 - PISTON |
| 9W4201 - HOSE A | 9P9670 - PIN A | 2G6532 - HOSE A |
| 1376715 - SEAT SPRING | 9X3040 - SWITCH A (1718710) | 2173273 - PUMP AS |
| 6D5415 - PLATE | 6V4538 - KIT GASKET | 5H0426 - SEAL A |
| 9J4308 - TIP PENETRATION | 2970532 - PILOT VALVE | 7Y4211 - PLATE-VALVE |
| 8M2970 - HEAD GASKET | 5J3254 - BEARING | 3602340 - BRG-SLV-CLA |
| 8R0834 - HOSE AS | 1319695 - HOSE AS | 1480893 - HOSE AS |
| 5B3259 - GEAR | 7U1046 - HOSE 1 1/2' | 6Y6288 - SHOE TRACK |
| 2501170 - STEERING PUMP | 9D0523 - VALVE G | 4T4703 - TIP |
| 1272929 - TURBO GP BSC | 10R1918 - MOTOR GP-ELE | 5P0840 - SEAL-O-RING |
| 3580988 - BOLT-HEX H | 5V1386 - BEARING-LEVER | 6L3401 - GASKET |
| 6W2409 - HOSE A | 1T1508 - CARRIER | 6V5589 - RING |
| 2260247 - STRIP-CLASSI | 5E8577 - SEAL | 7E9468 - GASKET |
| 3119379 - CPLG-EXH-CLA | 9R3159 - SEAL | 0983120 - BEARING |
| 2L8058 - TERMINAL | 9U9879 - SLEEVE | 1M4153 - CARRIER |
| 0813002 - WASHER | 0781760 - HEXAGON NUT | 8C7170 - STUD |
| 1733450 - PLATE-FRICT | 9F0977 - CLAMP | 0821644 - O RING |
| 1869188 - CYLINDER AS | 1516790 - GLASS | 2055597 - HOSE AS. |
| 4S9736 - COLLAR | 5V1444 - HOSE A | 3002139 - HOSE AS |
| 9W3309 - LINK | 1071301 - LAMP G | 5V6125 - DIAPHRAGM |
| 1021366 - HOSE AS XT | 9T5219 - CYLINDER GRP | 3D9133 - BEARING-CUP |
| 5L3539 - LOCK NUT | 8C3086 - SEAL | 6I8310 - CORNER-LH |
| 5H9695 - GROMMET | 1228287 - SEAL GP | 5M5860 - SEAL O RING |
| 0861548 - HOSE A | 8M1357 - GASKET | 3168366 - PUMP GP-PS-B |
| 4W0160 - WATER-REGULA | 4I3915 - CYL GP | 7R9182 - HOSE A |
| 1779142 - HOSE AS. (1114651) | 3940882 - GEAR-RING-CL | 2999133 - MOTOR GP-FAN |
| 9R0312 - PIN | 6V2532 - KIT GASKET | 8W3102 - HOSE A |
| 7X2693 - SEAL KIT | 5H7798 - SWITCH ASSY. | 7L4186 - END |
| 1008302 - GASKET | 5T9882 - HOSE AS | 8C5704 - GASKET KIT |
| 2512555 - PIN | 1M7911 - BEARING | 9D6311 - PAD A (1068223) |
| 1352151 - BELT TIGHTENER | 2S0607 - LOCK NUT | 1515261 - ACCUMULATOR |
| 2W3972 - TUBE AS | 0951022 - BEARG,ROLLER | 3156669 - GASKET KIT |
| 2H3932 - SEAL | 9K3281 - HOSE A | 5P3133 - BEARING |
| 2839986 - SHOE AS.-LIN | 1M5829 - GASKET | 3R2299 - BOLT |
| 1948279 - CYL GP-0160 | 4T5451 - TIP | 3C1885 - SCREW |
| 6Y7877 - HOUSING | 4M5909 - New Rebuilt - PUMP | 3P3355 - GEAR |
| 9J6584 - SHANK RIPPER 951STRAIGHT | 1838207 - V-BELT | 2202950 - HOSE AS. |
| 4J0980 - SEAL | 5855-U35 - ADAPTER, 1.5 | 7I7733 - WASHER |
| 9064666 - 5/8 WASHER | 2P1948 - GUARD A | 7E1397 - CLAMP |
| 5S9249 - HOSE A | 1276782 - HOSE AS. | 1189821 - HOSE |
| 1552273 - PLUG AS-CONN | 7I8154 - PLATE | 2372527 - PUMP GP-F IN |
| 1G6556 - BOLT | 1083329 - GASKET KIT | 2491262 - PUMP GP-GR B |
| 2071273 - PUMP | 7X8915 - PLUG | 4496051 - KIT GASKET |
| 2277449 - ELEMENT | 4W8654 - V BELT | 9G7567 - REGULATOR |
| 513129 - SEAL KIT | 2W9762 - HEAD A-CYL | 0950674 - BOLT,HEXSOCK |
| 7X2770 - SEAL KIT | 1055064 - CARTRIDGE AS | 8X3615 - ARM AS |
| 10R9259 - CYL PACK | 7W0301 - MOTOR G | 1573106 - BOGIE-MINOR |
| 3574645 - OVERHAUL GP- | 8T8177 - SEAL | 0875763 - HOSE A |
| 1C6450 - CONEK | 2A6473 - HOSE A | 1U4817 - PISTON A |
| 3G8313 - END BIT | 8V9321 - HOSE A | 7E1177 - RETAINER |
| 1107752 - SEAL O RING | 4E8534 - RETAINER | 5P4598 - GASKET KIT |
| 1571376 - GASKET KIT | 4690183 - KITGASKET | 7K0078 - BEARING |
| 1838403 - PUMP GP-GR 1 | 8Y8679 - PAD | 9T6892 - GEAR-IDLER |
| 4D5971 - HOSE A.4D597 | 1984564 - COMPRESSOR G | 4M0501 - BODY AS |
| 1915464 - HOSE AS. | 4I1710 - HOSE A | 1031303 - CLAMP |
| 5C4176 - HOSE A | 2455111 - HOSE AS. | 1148132 - CYLINDER A |
| 1307007 - HEAD GP | 1215455 - TUBE AS | 3E5457 - DIODE A |
| 6J0713 - PISTON | 1W7503 - BEARING | 8F5855 - SEAL O-RING |
| 2369804 - HOSE AS. | 1493636 - SEAL-O-RING | 6Y5301 - HOSE A |
| 5S5499 - HOSE A | 1U4289 - HOSE A | 9R2414 - GEAR |
| 2608322 - HOSE AS. | 1550874 - CARRIER | 2804079 - SHROUD-HEEL |