Caterpillar 308E2 CR Excavator parts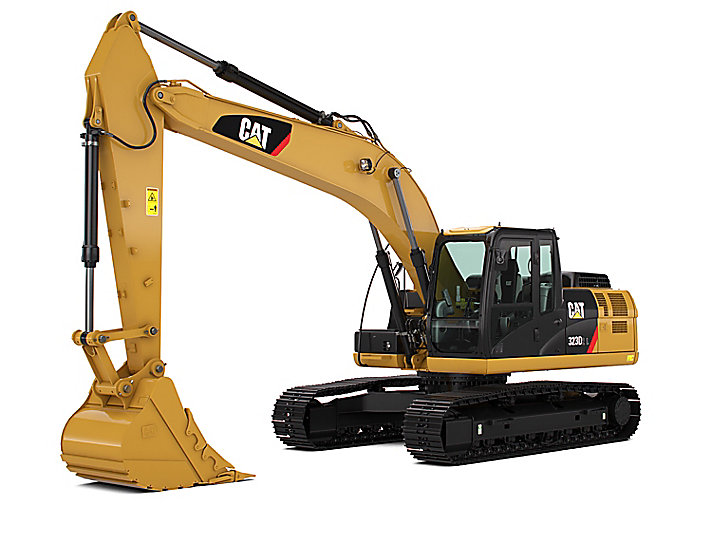 Here is some more information about Caterpillar 308E2 CR Excavator:
ENGINE
Engine Model Cat C3.3B
Net Power 48.5 kg/mm
Bore 94.0 mm
Displacement 3.33 l
Gross Power - ISO 14396 49.7 kg/mm
Net Power - ISO 9249 48.5 kg/mm
Rated Net Power - 2,400 rpm - ISO 9249/EEC 80/1269 48.5 kg/mm
Stroke 120.0 mm

WEIGHTS
Operating Weight 8400.0
Operating Weight - With Cab 8400.0
If you send us your request, we will make you an offer for original and Aftermarket Caterpillar parts for your Caterpillar 308E2 CR Excavator.
Caterpillar 308E2 CR Excavator - it is a big machine. But even such machine sometimes needs maintenance.
Our online parts store give you an access to more than 1 000 000 Caterpillar parts that we have in our inventory.
Below is a small list of Caterpillar parts for this equipment. However, if you are interested in something - please use the site search.
| | | |
| --- | --- | --- |
| 1386410 - TOOTH-UNI | 6N2603 - OIL PUMP G | 5B0582 - PIN |
| 6V8626 - ELBOW | 4N3641 - HOSE A | 7C3567 - MOUNT AS |
| 7E7776 - HOSE A | 2310003 - GEAR-CLASSIC | 5M7923 - SHAFT |
| 9M9886 - WASHER | 9C6610 - HOSE A | 1885605 - TRACK SHOE (5S6911) |
| 8U6183 - HOSE AS | 9N5793 - BRG-FR MAIN | 1448709 - GASKET KIT |
| 8W0157 - HOSE AS. | 4326285 - CABLE AS-C | 1301300 - SEAL |
| 8K1709 - 8K3210 | 8B2791 - SHELL | 1315879 - WASHER |
| 3887287 - PUMP GP-F XF | 8E4327 - LINK A | 1657627 - HOSE AS |
| 3P5078 - SPACER | 1843958 - SHAFT | 7K9946 - BEARING SL |
| 1180284 - HOSE A | 4J3589 - CAP | 1875995 - HOSE AS |
| 8D1819 - CONE | 4T0509 - PUMP AS | 8J6256 - CYLINDER G |
| 3P0110 - MOTOR G | 7Y5145 - SEAL KIT | 2015002 - HOSE AS. |
| 1188706 - SEAL O RING | 2759178 - CYL GP-0178- | 3465716 - SPIDER-CLA |
| 8S8860 - HOSE A | 2048087 - HOSE AS | 2S5279 - BELT |
| 2S5205 - GASKET | 6Y6287 - SHOE | 8K7002 - SPIDER & BRG |
| 4C5614 - GREASE GUN | 0813817 - SCREW | 8M1584 - SERVICE GP |
| 0775207 - O-RING | 2847707 - Turbocharger GTA4088BS 752538-9009 | 8L5664 - FUEL LINE |
| 0952720 - O-RING 053C | 9M7471 - PLATE | 8S5346 - BUSHING |
| 1734612 - HOSE AS. | 2130232 - CYL GP-0114- | 2533982 - SCREW-SPECIA |
| 2719277 - RETAINER | 3U5483 - HOSE ASSEM 1 | 6V2933 - GASKET KIT |
| 1178472 - HOSE AS | 7C0363 - GUIDE | 9J8183 - PUMP AS |
| 1764556 - HOSE A | 5W4846 - SEAL-O-RING | 7P3197 - PIN A |
| 8C0581 - GASKET KIT | 4S9073 - DISC | 2048082 - HOSE AS |
| 1559150 - SEAL-O-RING | 0818888 - BALL BRG | 1W2556 - SEAL G |
| 6S3465 - BRG-SLEEVE | 1111205 - HOSE AS | 8U2051 - SEAL |
| 1697832 - SEAL KIT | 1087271 - 108-7270 | 6G7934 - COUPLING AS |
| 7W9346 - HOSE A | 6I0225 - RING SET | 9W6045 - DISC |
| 1722718 - STUD | 5M5945 - New Rebuilt - PUMP | 1667959 - HOSE AS. |
| 1V2156 - BRAKE G | 9G5339 - SEAL G | 8W4317 - HOSE A |
| 0980366 - VALVE CHECK | 3023310 - HOSE AS. | 1699530 - CYL GP-0102- |
| 5S4931 - LINING GP | 20R2822 - PLATE-CLUT | 5S7674 - HOSE A |
| 6U2677 - HOSE | 9W4185 - LINK AS | 2897995 - CYLINDER AS |
| 2424272 - CYL GP | 1P3957 - PULLEY | 9J5094 - SHAFT |
| 2120932 - VALVE-INLET | 1440243 - RING-BCKUP | 3S1279 - RING SEAL |
| 4N8771 - BELT SET | 8T0373 - BOLT (1647630) | 3E9899 - GASKET KIT |
| 0874748 - PLATE | 5I4177 - HOSE AS | 2379271 - CYL GRP |
| 8N7766 - MAIN BEARING | 3L6052 - VEE BELT | 4T6696 - EDGE SEGMENT |
| 9L8791 - SOLENOID | 3G2331 - SHAFT | 1121574 - SEAL-O-RING |
| 6I2933 - INDICATOR | 4I8756 - HOSE A | 5M5828 - VALVE EXHAUST |
| 7W9143 - SEAL-IN VALV | 4S8682 - HOUSING | 1466352 - GLASS |
| 2585060 - PUMP GP-GR-B | 1809340 - SOCKET | 1430725 - HOSE A |
| 5N9389 - REGULATOR | 1573361 - PAD AS | 8T7811 - BOLT |
| 2977220 - PIN-CLA | 3359606 - LADDER | 1409323 - GASKET KIT |
| 6C6188 - HOSE AS. | 2792491 - PLATE-PORT | 1B4117 - BEARING |
| 9U3637 - HOSE A | 9T7754 - GUIDE-SPRING | 8H2247 - GASKET |
| 1216503 - HOSE A | 4582529 - PLATE | 7C6410 - HOSE |
| 5G7706 - TUBE AS | 1521953 - HOSE AS | 2G1480 - HOSE A |
| 2V9510 - HOSE A | 5U3193 - HOSE ASSEM 1 | 2470257 - SEAL KIT |
| 2236667 - HOSE AS | 5P1292 - HOSE | 8S9309 - HOSE A |
| 2167008 - HOSE AS. | 2H3088 - RING | 9S3110 - STARTER - 24 VOLTS |
| 0780646 - O RING | 2551254 - HOSE AS. | 2403032 - HOSE AS |
| 8N5117 - BUSHING | 3T5100 - HUB | 6S6902 - SPIDER |
| 7W6391 - GAGE | 1465225 - HOSE ASSY | 7T7695 - ADAPTER |
| 1989664 - HOSE AS | 1358813 - GASKET KIT | 3213791 - GASKET KIT |
| 0618623 - HOSE A | 0850160 - BOLT | 3923672 - KIT GASKET |
| 1303964 - BEARING | 5E0084 - HOSE A | 2961341 - BEARING-CLA |
| 7M4620 - SCREEN | 2784449 - PUMP GP-GR | 2W3480 - MANIFOLD |
| 1H8382 - GEAR | 8R0822 - BRAKE GP | 7G6451 - SHOE |
| 856451 - BOLT | 4E9377 - PIN | 1309004 - INSERT-V SEA |
| 4T8054 - SEAL | 6V0854 - GASKET KIT | 1380556 - HOSE AS (1277340) |
| 5J1806 - PIN | 6L2609 - SEAL | 4F5675 - SEAL |
| 2371962 - STARTING MOTOR | 7D8833 - NUT | 8T8752 - LAMP - HAL |
| 1B4111 - BEARING | 4D0919 - BOLT | 0535235 - HOSE A |
| 4V5809 - HOSE A | 2167024 - HOSE AS. | 3605916 - KIT-GASKET(C |
| 6L8924 - GASKET | 6K7166 - PIN | 9X6249 - GASKET KIT |
| 3073165 - GASKET KIT | 9J7259 - RING | 3032161 - GASKET |
| 9X8296 - GASKET KIT | 0R6377 - Turbocharger S3BGL-082 199662 | 9T8229 - PISTON |
| 1033163 - PLUG | 9C0645 - PISTON KIT | 2577612 - CONTROL GP |
| 0801335 - SCREW | 7B5693 - PIN | 1130478 - HOSE A |
| 9N5920T - CONN ROD BRG 0.010 | 5J1419 - END BIT | 3337200 - HOSE AS |
| 2299323 - SEAL-PIN | 9M4743 - GASKET KIT | 9U3639 - HOSE A |
| 2724137 - HOSE AS. | 2B9242 - WASHER | 8E5599 - BEARING |
| 1T1828 - HOUSING | 2183274 - BOLT-TRACK | 0983456 - NUT |
| 5V9422 - HOSE A | 2F5883 - BEARING-ROLLER | 2959676 - PUMP GP-2PS- |
| 0801340 - SCREW | 1S2335 - BRACKET A | 6C8648 - BOLT-HEX (1373300) |
| 1T1699 - GEAR | 7Y4393 - HOSE A | 3P6062 - ROLLER G |
| 4F3335 - BEARING | 1046372 - PLATE | 7Y4632 - RING |
| 1758924 - TRACK BUSHIN | 6I0649 - HOUSING ASSY. | 1849284 - HOSE AS |
| 7T2753 - LINK A (6Y1187) | 1470708 - CYLINDER GP | 1919322 - BEARING |
| 1127021 - PISTON AS | 7T5523 - PLATE | 9D6061 - HOSE A |
| 7V1827 - HARNESS AS | 2977163 - CAP-CLA | 7X0581 - WASHER |
| 2000747 - STICK | 1767574 - HOSE AS | 5J7010 - SEAL A |
| 7M3309 - COLLAR | 7X0469 - BOLT | 5I7640 - SPRING |
| 7B5309 - GASKET | 9W9015 - BIT END RH | 7U9830 - HOSE AS |
| 1540869 - BUSHING | 0777059 - CAPSCREW | 6W5970 - HOSE AS |
| 7T6477 - HOSE A | 7W8121 - LIFTER AS | 6V2740 - END |
| 1275501 - HOSE A | 8X6043 - HOSE A | 5A9678 - KIT |
| 7L7465 - VANE | 6D4851 - 6D4603 | 6G2448 - HOSE A |
| 2G2858 - CAP | 4532206 - KIT GASKET | 7C8639 - BOLT |
| 4658981 - BRG-SLV-CL | 8W4597 - HOSE A | 2P1397 - SHAFT |
| 7V9372 - TIP | 6B9248 - GASKET | 1140644 - SEAL |
| 6Q8369 - PUMP AS WATE | 1670959 - HOSE AS (ORF | 3229662 - PUMP GP-WATE (3079843) |
| 1T0059 - BEARING | 1048625 - HOSE A | 1974698 - HOSE AS. |
| 321189 - HEXAGON NUT | 2867369 - GASKET KIT | 3J5032 - END BIT LH F 6A/5A |
| 2U6151 - HOSE A | 6V3918 - BOLT | 8R4846 - HOSE A (1638365) |
| 7R5091 - BALL | 7E4204 - HEAD GP-CYL | 5W5692 - GEAR |
| 1242233 - COUPLING | 0778924 - SNAP RING | 1977006 - SEAL (1376856) |
| 4716154 - KITGASKET | 7E8223 - HOSE | 6C0024 - GEROTOR |
| 6T7015 - DISC | 1864356 - SEAL KIT-STD | 1T0678 - BEARING |
| 2344814 - PISTON-STD | 2586598 - HOSE AS. | 1708592 - PIN |
| 1308709 - BEARING-SLEE | 1417562 - FLANGE NYLON | 2633745 - CYL GP-0076- |
| 1583519 - SCREW-HEX | 1940431 - HOSE AS | 6N8878 - GAGE G FUEL |
| 0871062 - HOSE A | 1560626 - SEAL KIT | 2928342 - HOSE AS. |
| 1235260 - MOTOR GP | 8T7148 - SEAL O RING | 9M9729 - SEAL O RING |
| 1091028 - HOSE AS | 2C3476 - HOSE A. | 2081729 - BEARING-SPL |
| 2D8806 - STUD | 7G2500 - GEAR | 7J5144 - SLEEVE |
| 8W4026 - HOSE A | 4T8728 - BODY A | 1878595 - CORE AS |
| 3W2964 - HOSE A | 6V9168 - NUT | 2246178 - MOTOR GP-COM |
| 8E4008 - IDLER A | 6V6445 - GASKET KIT | 4N8434 - SPIDER |
| 0875392 - BRG SLEEVE | 6G0585 - VALVE G | 774752 - O RING |
| 2737533 - BELT | 2835222 - GEAR-CLA | 3P6223 - HOSE A |
| 7K1376 - TUBE AS | 8U3470 - SEAL-O-RING | 1386451 - TIP-PNTRN HD |
| 4E5999 - HOSE A | 1764578 - HOSE AS | 3G2418 - HOSE A |
| 0950923 - RING,SNAP | 1347053 - HOSE A-XT | 0959798 - BOLT |
| 9M4823 - BEARING | 2472672 - MUFLR AS-CLA | 6J7237 - HOSE A |
| 9C8612 - HOSE A | 2318766 - PINION-CLA | 2476977 - HOSE AS. |
| 1019939 - HOSE A | 2126862 - HOSE AS. | 0R9007 - CYL. PACK |
| 3516537 - HOSE | 3G9264 - CUTTING EDGE | 1864365 - SEAL KIT-STD (7X2743) |
| 7K1828 - LINK | 6I1074 - VALVE A | 5D9823 - 7S0142 |
| 1718710 - SWITCH | 8U6075 - SEAL | 1707089 - HOSE AS |
| 4W0435 - SEAL | 1183617 - HOSE A | 8W5053 - HOSE A |
| 1049092 - 104-9091 | 2588696 - TANK | 1876710 - HOSE AS |
| 1306419 - HOSE AS | 4V6457 - HOSE A | 0802344 - SCREW |
| 2463274 - MOTOR GP-STG | 6P7985 - SEAL | 1536430 - INJECTOR |
| 1634772 - HOSE AS | 1274836 - BOLT | 9W6688 - SEAL KIT |
| 1783028 - HOSE AS | 6Y2147 - PIN | 9X7088 - SWITCH G (1718711) |
| 3R2253 - ELEMENT | 3217384 - HOSE AS | 6G5542 - SPACER |
| 9V4567 - HOSE A | 6H1822 - RING | 3473187 - CARTRIDGE |
| 0785751 - 90D MALE/FEM | 8N1622 - SHIELD | 9S9651 - HUB-SPROCKET |
| 7G2481 - GEAR | 9D7082 - HOSE A | 4B8325 - SPRING |
| 3407176 - KIT-GASKET(F | 1143086 - HOSE A-XT | 9J1316 - SEAL A |
| 4I1795 - HOSE A | 2Y7421 - SPIDER A | 3L5767 - GASKET |
| 0513130 - GROUP-HYDRAULIC KIT | 0875525 - HOSE | 2299294 - BULB |
| 2063687 - HOSE AS | 7N9013 - GASKET G | 1141823 - GASKET KIT |
| 205-5153 - BUSHING | 7T4872 - HOSE A | 2914313 - PUMP GP-AUX |
| 2419299 - PUMP GP-PS-B | 2W3454 - TUBE A | 7W7182 - MUFFLER |
| 7Y1775 - SHAFT | 5K1767 - SEAL | 3184666 - HOSE-HEATER |
| 9D3956 - SOCKET A | 1W9212 - FUEL LINE | 3933685 - PIN-CLA |
| 1734835 - HOSE AS | 7V8631 - HOSE A | 4E6620 - HOSE A |
| 7N2833 - HEAD AS | 0092070 - SNAP RING | 9J1674 - HOSE A |
| 7J5566 - New Rebuilt - PUMP | 0R8640 - MOTOR GP | 3W7489 - HOSE A |
| 1657606 - PUMP GP-F B | 2410109 - SEAL KIT | 1088401 - HOSE A |
| 6N1878 - MUFFLER | 217158 - CB 5/8X11X2.1/2 | 4602566 - GLASS |
| 2K4506 - BEARING SLEEVE | 0774494 - BRAKE, LININ | 5M2998 - RING |
| 4K5469 - CAP SCREW | 6V1997 - BOLT | 0812592 - WASHER |
| 7E8028 - GASKET CYLD | 2976875 - KIT-DT GASKE (2938334) | 1857280 - ROLLER AS TR (1404534) |
| 0816401 - BOLT | 0552109 - HOSE AS | 1488131 - SEAL-O-RING |
| 4I1470 - HOSE A | 2183840 - SENSOR | 8N7772 - BRG-CON ROD |
| 2W4110 - GUIDE | 1316587 - HOUSING | 3J6560 - SCREW |
| 0950688 - BOLT,HEXSOCK | 0818965 - BREATHER | 7Y5233 - NUT |
| 5M1896 - RING G | 1560947 - GASKET KIT | 7W1641 - GASKET |
| 7N4828 - BELT-V | 2Y5045 - VEE BELT | 1T1659 - SLEEVE |
| 1492706 - HOSE AS | 0517531 - CUP | 6G1489 - HOSE A |
| 1693345 - ALTERNATR GP | 6D4622 - WASHER | 4P7812 - FUEL LINE |
| 3I1365 - P558000 FILT | 9M7606 - PLUNGER | 10R3006 - PUMP GP HYD |
| 8E1637 - TOOTH | 3N8654 - GASKET | 8C7316 - GASKET KIT |
| 4067232 - NUT 320/325 - 20X1.5 | 1932749 - NOZZLE GP-FI | 7T6091 - ARMATURE |
| 2372919 - HOSE AS. | 9P8614 - GEAR | 9W0060 - ARMATURE A |
| 1217900 - HOSE AS | 1020654 - LINK AS | 1581433 - GASKET KIT |
| 3408237 - SPRING | 2861075 - SEAL KIT | 1157576 - HOSE A |
| 9L6492 - DAMPER | 7S2831 - WASHER | 1529504 - HOSE AS |
| 5P0991 - SEAL G | 4N0867 - GASKET | 1470129 - PUMP AS |
| 1030874 - GASKET | 8M6225 - GASKET KIT | 7N9636 - LEAD A |
| 1237265 - SEAL | 5M1145 - GEAR | 1095836 - HOSE A |
| 5T9887 - HOSE A | 6Y7879 - CARRIER | 7C6214 - HOSE |
| 4I0939 - PLATE | 8T2471 - GASKET KIT | 1065520 - MOTOR GP-AIR |
| 5W7255 - BOLT | 1P9810 - TRACK SHOE | 3148249 - HOSE AS. |
| 3307853 - SEAL-LIP TYP | 0614137 - BEARING | 2476123 - BODY AS-STL |
| 9C8605 - GEAR | 9W6621 - SEAL GP | 4I6350 - 4I6349 |
| 6P2473 - GEAR | 7D9168 - HOSE A | 1Q1490 - HOSE A |
| 7T1163 - HOSE A | 1555604 - SHAFT GRP | 2457685 - CYLINDER |
| 1051516 - PLATE RET (1676701) | 5800203 - TLA 41 LK - D8H/K SALT ML | 8W2122 - HOSE A |
| 0361865 - CAP A | 7C8939 - RING-PISTON | 0920747 - HOSE A |
| 5M5881 - SPIDER | 2J7764 - OIL SEAL | 9V4484 - PLATE |
| 1998310 - HOSE AS | 1126267 - PLATE A CTR | 2918148 - SEAL-O-RING |
| 2T1023 - HOSE A | 1865650 - LINK AS | 1V7995 - ELBOW |
| 2674111 - HOSE AS. | 1659270 - PUMP GP-2PS- | 9K7022 - GASKET |
| 1698422 - BEARING | 1799806 - ELEMENT | 2024040 - HOSE AS |
| 0688093 - RING | 1561228 - CYLINDER GRP | 0083571 - CUP BEARING |
| 0R8778 - CYL PACK | 4645960 - KIT GASKET (1425094) | 5G8993 - RETAINER |
| 6V4362 - CONNECTOR | 1003596 - PISTON | 9C4135 - CUSHION A (2M7376) |
| 6K7165 - PIN | 6T5101 - PIN AS (7T9309) | 4374570 - GASKET-K-C |
| 3154442 - CYL GP-0150 | 70504-1 - SCREED EXT | 1K8929 - GEAR |
| 5I8497 - HOSE A (4I5596) | 1912610 - PIN-SPRING | 6C6753 - HOSE A (1005415) |
| 4507548 - SPIDER-CLA | 3G8057 - CLIP | 4L4938 - RING |
| 1121209 - 7I0956 | 3T6789 - PISTON | 2276369 - NUT |
| 9D6847 - HOSE A | 5W6095 - HOSE-RAD | 6N0169 - CORE A |
| 8V7176 - PIN | 1090024 - PUMP GP | 2551753 - HOSE AS. |
| 7T4865 - PIN | 1726284 - GASKET | 4446485 - KIT GASKET |
| 7F3506 - BUSHING | 7R5054 - SEAL O RING | 1371260 - GASKET KIT |
| 2H9281 - LOCK | 3209910 - HOSE | 9J3522 - BARREL |
| 2388283 - METAL SET-CO | 3371163 - HOSE AS. | 7Y0339 - BEARING |
| 4T3020 - CUTTING EDGE | 1564158 - BOLT | 6Y6411 - SHOE |
| 1169972 - HOSE AS | 6V8887 - KIT GASKET | 7X4553 - HEX NUT |
| 4I1415 - 4I1413 | 1411313 - HOSE AS | 8I5551 - HOSE 1 1/2" |
| 2G0584 - LINK | 0969575 - VALVE | 5R6143 - HOSE A |
| 6T9887T - S/F ROLLER GRP - D4D | 158X370 - ADAPTER | 9D5546 - HOSE A |
| 0875783 - HOSE A | 6V1680 - GASKET KIT | 8P3252 - PIN |
| 2583520 - PUMP GRP | 7Y4239 - MOTOR GP-MTG | 6B3057 - RIVET |
| 4T9911 - CYLINDER GRP | 5H9759 - SHAFT A | 1090103 - HOSE A |
| 8M4438 - SEAL O RING | 7C6208 - PISTON PIN | 0779149 - BOLT 3/4 X 3 1/2 |
| 5D5468 - BEVEL PINION | 0915403 - HOSE A | 3K0159 - RING |
| 4M1814 - CONTACT A | 4W5704 - BEARING (1050253) | 5T2359 - HOSE A |
| 5T6823 - HOSE A | 8E5529 - BIT | 8U9398 - ROD G TIE |
| 6J1868 - BUSHING | 5P6737 - GASKET KIT | 4T6727 - HOSE A |
| 8T2502 - BOLT | 1541936 - PLUG-GLOW | 2725475 - HOSE AS. |
| 4W1203 - CUP AS | 2430723 - GASKET KIT | 6T8206 - SHOE |
| 1214480 - BASE-KIT | 4316548 - KIT OVERHA | 7P8731 - HOSE A |
| 7M1773 - GASKET | 2370961 - VALVE GRP | 2P0815 - GASKET KIT |
| 2768133 - CAP | 1039683 - BEARING ROD | 4749484 - BOLT-HEX |
| 2818488 - BAR GP-EQUAL | 4K2328 - HOSE A | 8G0277 - New Rebuilt - FINAL DRIVE LH |
| 2W6630 - TUBE AS | 1965081 - PUMP GP-F IN | 9D6286 - HOSE A |
| 1319674 - 4I1077 | 8T8404 - SEAL AS | 0776856 - BEARING |
| 6V0605 - GASKET KIT | 1526578 - NUT | 9W6196 - BIT END LH |
| 4I1092 - HOSE A | 8S6035 - GASKET | 8W2544 - HOSE A |
| 5E8630 - O RING | 5M1065 - GAGE | 1654729 - SHOE AS-RH |
| 1902787 - BOLT-SOCKET | 6N8847 - GUIDE-VALVE | 5W6283 - HOSE A |
| 4N1870 - GASKET | 1137482 - SEAL KIT | 8R1364 - HOSE A |
| 9X8882 - BOLT | 1173068 - IDLER GP-CLA | 2N0782 - SENDING UNIT |
| 2655325 - GASKET KIT | 7T0270 - HOSE A | 9F3642 - BEARING |
| 5P4337 - GASKET | 1102335 - HOSE A | 9D5964 - HOSE A |
| 1154745 - HOSE AS XT | 1P9809 - TRACK SHOE | 6N0652 - LEAD A |
| 774450 - CONE A | 1757897 - SEAL-O-RING | 1B2578 - NUT |
| 6Y2065 - MOUNT AS | 1481454 - HOSE A | 1727073 - SWITCH AS |
| 6B5328 - BEARING | 0983659 - CAPSCREW | 8U6231 - HOSE A |
| 9L5097 - HOSE A | 1V5295 - HOSE A | 2N9514 - GASKET |
| 4798445 - LAMP GP-FL | 5P8053 - GASKET KIT | 4235941 - HOSE A |
| 9S9696 - FAN | 4U4540 - HOSE ASSEM 1 | 2770468 - LAMP GRP |
| 1423436 - GASKET KIT | 7C5232 - RING-PISTON | 8H5784 - RING |
| 1478219 - INSERT- | 9N3069 - MAIN BEARING 0.010 | 2P3847 - SLEEVE |
| 1764561 - HOSE AS | 7X5480 - BEARING | 4I5849 - SEAL O RING |
| 2G9491 - SEAL | 1V3672 - RIM | 2794989 - LINE AS-CLA (1044254) |
| 8T4478 - BEARING | 2320173 - TIP PEN PLUS | 1W3043 - TURBOCHARGER |
| 3B4580 - BOLT | 2T1610 - FLANGE | 7C9608 - HOSE A |
| 8K4023 - HOSE A | 2900760 - C9 ENGINE | 1249406 - PUMP GP-GR 2 |
| 1157545 - VALVE AS | 2W0263 - PUMP AS | 2813487 - HOSE-UPPER |
| 6I0976 - SLEEVE | 2578090 - HOSE AS. | 9W7489 - HOSE A |
| 6Y5260 - SEAL SET | 1142869 - RECTIFIER A | 9R5134 - BEARING |
| 3436887 - GASKET KIT | 1127462 - BRACKET | 1640792 - HOUSING-FRNT |
| 2979314 - SENDER-TEMP | 2362844 - HOSE AS (3636189) | 1448425 - SCREW |
| 1895369 - SEAL KIT | 4367781 - KIT BEARIN | 6I8500 - PLATE |
| 3B7896 - ELL | 8S2645 - CORE A RAD | 1P9594 - BEARING |
| 2360779 - HOSE AS. | 5B0841 - BOLT | 7I3972 - HOSE A (9R9994) |
| 2K5986 - PIN | 1W6753 - COMPRESSOR | 1797456 - HOSE AS |
| 9H1110 - WASHER | 2U6747 - SEAL | 1742253 - HOSE AS. |
| 7N4148 - BELT SET | 6C6666 - HOSE A (1057140) | 7N4663 - REBUILD KIT |
| 3P0974 - HOSE A | 2679535 - MOTOR GP-ELE | 2222333 - DISC-FRICT |
| 1048552 - GASKET | 1691412 - BASE | 9M5962 - ELBOW |
| 3B5412 - NUT | 1238689 - MOTOR | 8X0274 - BOLT |
| 5P7912 - GASKET GP | 8T3385 - GASKET KIT - | 1558725 - GASKET |
| 1193790 - HEAD GASKET | 7P8137 - SHAFT | 3P3713 - GEAR |
| 6N1946 - CAPACITOR A | 3483294 - GASKET KIT | 8W0217 - HOSE A |
| 5T9932 - HOSE A | 8G8845 - COVER | 7X2587 - BOLT |
| 1918305 - SENSOR | 2233505 - SEAL-PRESS I | 6P5724 - LOCK |
| 0974403 - HOSE ASSEMBY | 1095760 - HOSE AS | 5T1704 - ADAPTER |
| 6G4690 - VALVE GP | 3V7278 - HOSE A | 1346307 -> P552020 - ELEMENT KIT |
| 6V6435 - GASKET KIT | 3148653 - BRG-CLA | 3441624 - VALVE-EXHAUS |
| 8T8367 - SEAL | 9R1230 - SHAFT | 9C8073 - GEAR SUN |
| 4496123 - KIT SEAL | 1114050 - HOSE A | 2035594 - ELEMENT AS. |
| 4N3092 - FAN | 9C2797 - GEAR | 7S3413 - HOSE A |
| 1176101 - TUBE A | 3699486 - CAMSHAFT-CLA | 0676999 - FERRULE |
| 8T4347 - FITTING | 8E0911 - HOSE A | 2445624 - HOSE AS. |
| 2231353 - HOSE AS | 2335001 - STRIP (1091231) | 8N3763 - GASKET |
| 2S6268 - WASHER | 1890794 - ROLLER GRP | 9W8657 - EDGE |
| 7W4273 - PLATE THRUST | 4B7270 - CONE | 7J9865 - SPACER |
| 2961356 - HOUSING-CLAS | 4S7714 - GASKET KIT | 9F2978 - NUT |
| 2086286 - HOSE AS-UPPE | 8V6571 - HOSE A | 1270861 - VALVE GRP |
| 8J2935 - BOLT | 3769083 - BRG-MAIN-CLA | 5S6132 - GEAR |
| 8N0879 - CLAMP | 8W6119 - HOSE A | 3V9821 - HOSE A |
| 9J4960 - RING | 8C7317 - KIT GASKET | 8X7995 - HOSE AS (1233586) |
| 7T6478 - HOSE A | 2V0207 - HOSE A | 2440721 - GASKET KIT |
| 2P6255 - MUFFLER | 4W2955 - ATOMIZER AS | 7E3369 - SLEEVE |
| 5N8138 - DRIVE G | 3379044 - LINK AS.-TRA | 3G2103 - HOSE A |
| 0991467 - HOSE | 2339447 - GASKET KIT | 2662544 - KIT-GASKET-S |
| 4B3632 - SET SCREW | 2944553 - ROD AS | 7U9375 - HOSE AS |
| 1B8714 - KEY (0779960) | 7X2448 - GASKET KIT | 4F6024 - DOWEL |
| 1786593 - CRANKCASE AS | 3P2794 - SEAL RING | 3B4614 - COTTER PIN |
| 7S1403 - HOSE A | 1359956 - HOSE AS | 3731890 - LINE-FI-CLA |
| 3S5687 - TUBE | 3084253 - HOSE-AIR | 7C3805 - CYL HEAD A |
| 2096477 - HOSE | 2G1203 - SEAL-RING | 0776247 - NUT |
| 4K1540 - PIN | 9T3141 - CYLINDER AS | 9L6644 - BELT SET |
| 9M8988 - HOSE A | 0774159 - PISTON | 8X3153 - HOSE A |
| 3P3245 - SHAFT | 2S7067 - GUARD | 1433520 - MOTOR GP-FAN |
| 1753643 - HOSE AS | 1G6394 - BOLT | 1073285 - HOSE AS |
| 5K5223 - SEAT | 3073163 - GASKET KIT | 8D8632 - RETAINER |
| 9W6039 - IDLER G | 2M5446 - GASKET | 5186084 - BRG-SLV-CL |
| 3052674 - GASKET KIT | 2369239 - HOSE AS | 9Y1669 - TURBO KIT |
| 4716153 - KITGASKET | 9G4338 - STARTER - 24 VOLTS | 1W9204 - FUEL LINE |
| 1518208 - CYLINDER AS | 8W9813 - HOSE A | 1J6746 - PIN |
| 3844790 - CAGE-BRG-CLA | 4576112 - KIT GASKET | 1673848 - CONTROL GRP |
| 1764557 - HOSE A | 1010707 - TIP DBL PT | 6D2380 - GAGE A |
| 7D8983 - SHIM | 6V2983 - GASKET KIT | 7S1431 - HOSE A |
| 2688136 - GASKET KIT | 2455419 - HOSE AS. | 1749556 - LAMP GP-FLOO |
| 3199511 - KIT- STRUT(G (2719108) | 2N2280 - NUT | 2712610 - HOSE AS |
| 5H7113 - GASKET | 2726641 - LAMP GRP | 8N4485 - VALVE A |
| 6W3024 - HOSE AS | 2370194 - RING-PISTON | 1110825 - HOSE AS |
| 2291095 - BRG-SLEEVE (1413809) | 5P4484 - PLUG | 7W2938 - SENDER |
| 1219748 - SPRING AS | 7J6845 - RETAINER | 2692116 - MOTOR GP-GR |
| 8G3433 - PIN | 1860780 - PIN-TRACK | 6V4779 - KIT GASKET |
| 3T4353T - D/F ROLLER GRP - D3 | 4358517 - SEAL-LIP-C | 2K5967 - RING |