Caterpillar 312D2 Excavator parts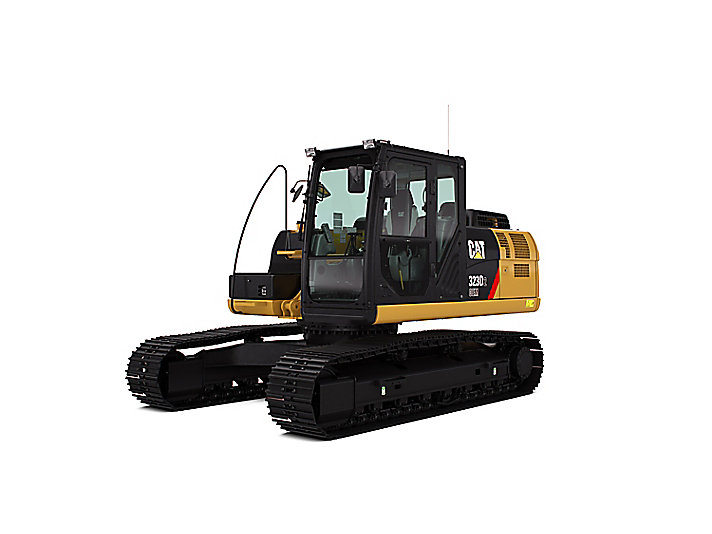 Here is some more information about Caterpillar 312D2 Excavator:
ENGINE
Engine Model 3054C
Flywheel Power 56.0 kW

WEIGHTS
Maximum Frontless Machine Weight 10600.0 kg
Operating Weight - Standard Undercarriage 12500.0 kg

DRIVE
Maximum Drawbar Pull 114.0 kN
Maximum Travel Speed 5.1 km/h
If you send us your request, we will make you an offer for original and Aftermarket Caterpillar parts for your Caterpillar 312D2 Excavator.
Caterpillar 312D2 Excavator - it is a big machine. But even such machine sometimes needs maintenance.
Our online parts store give you an access to more than 1 000 000 Caterpillar parts that we have in our inventory.
Below is a small list of Caterpillar parts for this equipment. However, if you are interested in something - please use the site search.
| | | |
| --- | --- | --- |
| 2941783 - BRACKET | 6I8662 - CONE BRG | 4F1857 - DISC |
| 9G4101 - BUSHING | 1923886 - CYLINDER AS | 2474562 - LINING KIT-B |
| 1221874 - O RING | 3S8273R - REB T1402 TURBO | 6N9749 - COVER AS |
| 7M7303 - ROD A | 4V3125 - DISC | 1R0772 - FILTER A |
| 6I1075 - BALL | 8W1771 - HOSE A | 8F5092 - GASKET |
| 4378128 - GASKET-K-C | 2314245 - WASHER-HARD | 2725644 - SEAL |
| 8T0299 - BOLT | 3C6510 - LAMP A | 9C6283 - TUBE A |
| 3006145 - HOSE AS | 1519018 - SCREW-SKT HD | 8J1040 - FITTING |
| 6P5554 - HUB A | 3V8290 - TUBE A | 2027001 - CLIP |
| 9W6789 - ROLLER G | 2T0677 - HOSE A | 2215100 - HOSE AS |
| 9S2391 - SEAL | 1A9109 - LOCK | 0915127 - HOSE A |
| 9L3626 - SPACER | 0964813 - BOLT | 2020106 - HOSE AS |
| 1680760 - SEAL KIT | 1353802 - SEAL KIT | 6D8658 - HOSE A |
| 3E9877 - KIT-DT GASKE | 9K6628T - L/H TRACK LINK | 0R5798 - Turbocharger T1210 405490-0017 |
| 6W7647 - HOSE AS | 6I4802 - BASE A | 5A6897 - GUARD |
| 1642297 - GASKET KIT-T | 4N4188 - GASKET | 7J0678 - SPRING |
| 1348437 - PIN | 10R4463 - CRANKSHAFT A | 1B4108 - BEARING (7L7508) |
| 6I0255 - GEAR A | 2795708 - GASKET KIT | 1T1925 - GASKET |
| 5R1775 - CORE | 2P3889 - ELBOW | 9Y5168 - MANIFOLD |
| 2304753 - FENDER | 6V8034 - KIT GASKET | 3T4568 - SHAFT |
| 1T1682 - RING-SEAL | 8X9341 - HOSE A | 1835036 - PUMP GP-PS-V |
| 7E4790 - HOSE AS | 1048621 - HOSE A | 2913711 - MOTOR GP-PST |
| 3243751 - ADAPTER | 4N0418 - GEAR | 8F8682 - LOCK |
| 0310223 - BOLT | 9C9227 - HOSE A | 2B7218 - BOLT |
| 1002784 - HOSE A | 7T2801 - CONDENSER | 7C5562 - LINE AS |
| 3387268 - MOTOR GP-EL | 7T3166 - HOSE A | 7J9351 - BEARING |
| 7K0737 - GUARD A | 1129561 - PUMP GP-HYD | 5P9635 - GASKET KIT |
| 4728007 - SEAL-LIP-C | 6V1224 - GASKET KIT | 5P4946 - RING |
| 5M3034 - NUT | 0775241 - BEARING, CON | 2P1303 - STUD |
| 1H2629 - STRIP | 9K6629T - R/H TRACK LINK | 1960703 - HOSE AS |
| 2P1409 - COUPLING AS | 2186145 - HOSE AS. | 0785423 - O'RING |
| 7Y4190 - HOSE A | 1491488 - SEAL-WIPER | 4N4870 - SHAFT |
| 7S8443 - MUFFLER | 1053013 - HOSE AS | 2761026 - HOSE AS. |
| 8R7092 - CAP | 5W1847 - SEAL-O-RING | 1941242 - SPRING G RECOIL |
| 6V8218 - SEAL | 0950777 - NUT,JAM | 2Q5715 - HOSE AS |
| 5D5958 - SEAL (1011899) | 1T1234 - RING-SEAL | 5I7609 - WASHER |
| 5D0393 - HOSE A | 0995818 - SHAFT | 4J5140 - SEAL O RING (0838513) |
| 1984607 - VALVE | 1758353 - LINK AS-TRK | 6Y1057 - ROLLER GP -S |
| 6L5270 - GASKET | 2136495 - HOSE AS. | 0967954 - O RING |
| 4901726 - VALVE-INTA | 5L5500 - SWITCH | 8D4027 - HOUSING |
| 3964137 - RACE-OTR-CLA | 3607480 - KIT-GASKET(S | 3825055 - GASKET-K-CLA |
| 4J2000 - BALL STUD | 1076703 - HOSE A | 1N3592 - RING-PISTON |
| 9W8705 - ROLLER GP DF | 1495970 - HOSE AS | 1070992 - CRANKSHAFT A |
| 1003259 - PUMP AS | 2J1799 - GASKET | 4W2684 - BRIDGE A |
| 9R4118 - HOSE A | 1786537 - GASKET | 6C3386 - BOLT |
| 0776728 - BELT | 6V1499 - GASKET KIT | 6G0059 - HOSE A |
| 0821395 - BREATHER | 8U6905 - RING-THRUST | 1P1941 - CAGE |
| 2253290 - SEAL-WIPER | 1V1156 - HOSE A | 1663357 - V-BELT |
| 2111392 - WASHER | 0951287 - PIN,SPLIT | 6V1879 - GASKET KIT |
| 1319702 - 102-1237 | 2T1587 - HOSE A | 8S4724 - BOLT |
| 2F6678 - SEAL | 1130494 - HOSE A | 2G5715 - PIN |
| 3V2755 - HOSE A | 2394306 - HOSE AS. | 2G5662 - HOSE A |
| 2H3749 - BOLT | 8N0730 - MAIN BRG STD | 7S8158 - GUARD |
| 1246959 - BOLT | 2P9665 - SPRING | 1528622 - MOTOR GP-PIS |
| 3C2574 - HOSE | 8C1862 - CLAMP | 8V1911 - HOSE A |
| 1492895 - GASKET KIT | 1841413 - PIN | 1490268 - HOSE AS |
| 0781765 - HEXAGON NUT | 1737757 - PIN | 2314457 - GASKET |
| 1211451 - PISTON A | 0966034 - SOCKET BOLT | 8T0269 - BOLT |
| 3197401 - SEAL GP-CRANKSHAFT | 1S0214 - SPRING | 2365439 - VALVE |
| 1081264 - CAP A. | 8T7176 - SEAL O RING | 9M2342 - ELEMENT |
| 2426860 - CYL GP-SEAL | 1235748 - SEAL-SHAFT | 3E5745 - HOSE |
| 0950615 - BOLT | 8T4195 - BOLT | 9S2953 - LINK |
| 8E4709 - PIN | 0908476 - HOSE A | 6V5937 - GASKET KIT |
| 1238097 - CYLINDER GP | 5P3295 - GASKET KIT | 2V4590 - HOSE A |
| 1B4103 - BEARING | 4K4709 - BEARING SLEEVE | 1417754 - HOSE AS |
| 1282570 - HOSE AS | 1W5300 - ROTOCOIL A | 1004715 - BOLT |
| 1C2251 - CAP SCREW | 0545404 - HOSE A | 1167553 - GUIDE |
| 2175481 - PUMP GP-FUEL | 8V7382 - HOSE A | 5104848 - LOCKNUT-CL |
| 1430377 - HOSE AS (1268068) | 8T4172 - BOLT | 8W2623 - HOSE A |
| 1342680 - BOGIE AS-REA | 6V5470 - GASKET KIT | 1N3958 - ELBOW |
| 2640516 - FAN AS | 1U1897 - END EDGE | 2B3726 - LOCK |
| 8W2379 - HOSE A | 1719329 - DRIVE GP-FIN | 1535981 - TRACK AS |
| 8P1182 - SHAFT | 2166313 - KIT - GASKET | 3G2228 - VALVE |
| 4K4376 - SEAL | 3W6049 - HOSE A (1241868) | 1N4885 - VALVE |
| 1140465 - ADAPTER | 7J6138 - HOSE A | 1541201 - CRANKSHAFT A |
| 1280391 - BEARING-ROD | 6K6078 - SUPPORT A | 6V3714 - GASKET KIT |
| 1960320 - THERMOSTAT | 3J7355 - ADAPTER | 7T3144 - DISC-THRUST |
| 3F4956 - SHIM | 3S1349 - WASHER | 0778396 - CUP, BRG |
| 5104439 - WASHER | 3E9876 - KIT GASKET | 2T1989 - HOSE A |
| 2S1631 - CHECK | 1857026 - SEAL KIT-STD (7X2827) | 8N6711 - BELT SET |
| 1644423 - GASKET KIT | 1319698 - 7Y3764 | 1L2072 - BODY AS |
| 6V2986 - GASKET KIT | 967803 - SEAL | 9U8242 - BEARING |
| 0375377 - HOSE A | 1896663 - HOSE AS. | 3E8768 - SWITCH |
| 6K5315 - New Rebuilt - DIFFERENTIAL | 0R8804 - PUMP GP | 1402386 - GASKET KIT |
| 6I2278 - CARTRIDGE | 9D3311 - BRG SLEEVE | 3493584 - C7 ENGINE |
| 8M1715 - VEE BELT | 5T3171 - HOSE A | 7Y3427 - BEARING |
| 5S7779 - RING | 2186241 - HOSE AS. | 4J9381 - BEARING (4J1615) |
| 1545265 - LINK A | 2892958 - SEAL WIPER | 6K5456 - LEVER |
| 8G4565 - GEAR | 4P6617 - GASKET | 2G8748 - HOSE A |
| 0774091 - O-RING | 4V0015 - PLATE | 8R7777 - DISC |
| 4S5947 - GEAR | 6V5468 - GASKET KIT | 7Y4625 - BEARING |
| 3493823 - KIT-GASKET(S | 5D3183 - NUT | 4N0914 - CLIP |
| 0773921 - WASHER 5/16 | 3J2373 - BEARING SLEEVE | 1082079 - NUT |
| 10R2769 - Turbocharger B2G-83H36CUABM 0 80VTF74DA1 175276 | 1185351 - HOSE ENG OIL | 3864942 - RACE-OTR-CLA |
| 1M3105 - BEARING | 1466694 - ELEMENT-FLTR | 4943946 - RING |
| 6C5819 - HOSE AS | 773392 - VIBRATORY COMP. FOOT | 6V4433 - NIPPLE A |
| 1319719 - HOSE AS | 2Y6659 - GEAR | 3171090 - CYL GP-0140- |
| 5P5690 - OVERHAUL GASKET SET | 7G3708 - PISTON CLUTCH | 3G2803 - CARTRIDGE G |
| 5G9974 - GASKET | 4P5437 - SHAFT | 1V7251 - RIM G |
| 7P6595 - GUARD A | 1517250 - HOSE A | 3T8563 - SHOE |
| 1169894 - HOSE A | 6G9811 - HARNESS AS | 2339195 - KIT-GASKET-M |
| 7U4323 - HOSE | 2063520 - SHOE TCK MST (5R4122) | 6K9606 - FILTER |
| 3483298 - GASKET KIT | 1915555 - CYLINDER AS | 4968134 - HOSE AS |
| 3E6703 - SEAL | 4T1659 - New Rebuilt - CYL GRP | 8C9221 - HOSE A |
| 1099104 - PROTECTOR | 7B1844 - CHAMBER AS | 1996856 - HOSE AS |
| 4K7038 - BOLT | 4I7592 - FAN | 2690542 - PUMP GP-PS-B |
| 7X2767 - SEAL KIT | 8W2561 - HOSE A | 0R1693 - CYL KIT-REM |
| 2104309 - CONTROL GP | 2986120 - GASKET KIT | 1890276 - SEAL KIT-STD (8C4398) |
| 9P9506 - HOSE A | 1402864 - BIT AS-CUTTE | 4V8791 - HOSE A |
| 8N5313 - ELEMENT A-A | 7R4255 - WASHER | 1633744 - BRG-SLEEVE |
| 5L1150 - GASKET | 1670624 - GASKET KIT | 1B3994 - CUP AS |
| 1141581 - SPACER | 6V3748 - KIT GASKET | 7S7981 - GASKET KIT |
| 0775997 - SNAP RING | 2395572 - SEAL-INTEGRA | 1388712 - HOSE AS |
| 4N8150 - SPRING | 3769017 - KIT-SEAL-H.C | 2389480 - HOSE AS. |
| 2J7730 - CLAMP | 2635515 - MOTOR GP-GRT | 1838896 - PISTON |
| 4F1787 - SLEEVE | 3211417 - GASKET KIT | 5I4368 - HOSE AS |
| 8D2256 - BEARING-CONE | 4S9135 - BOLT | 5A3424 - SEAL |
| 9C2427 - HOSE A | 1744058 - SWITCH AS-PR | 8W3355 - HOSE A |
| 2751334 - RAIL GP L | 1092370 - HOSE AS | 5S9293 - HOSE A |
| 4P1569 - GASKET | 8W9339 - HOSE A | 4K5547 - GUARD A |
| 2V0664 - HOSE A | 3741652 - HOSE A | 1965738 - FRAME |
| 1469290 - FILTR ELEMEN | 8I0180 - BAR NOSE | 9G5828 - SPRING |
| 3462817 - PLATE AS | 0996997 - RING BUFFER | 1843949 - CAP AS-RAD |
| 5J7598 - GASKET | 4499826 - KIT-GASKET | 1319679 - HOSE AS. |
| 1850220 - PUMP G 2PS (2478975) | 5M2669 - PLUG | 3G3522 - STOP (1003431) |
| 3256048 - COUPLING-CLA | 2591019 - VALVE-BALL | 1P5012 - COMPRESSOR G |
| 1838040 - HOSE AS | 9Y7043 - SEAL LINER | 4W7629 - COVER AS |
| 3911104 - BRG-SLV-CLA | 9T7725 - PISTON | 8C1327 - HOSE A |
| 2060508 - CYLINDER AS. | 3E6777 - SEAL O RING (1102220) | 5F0745 - BRACKET |
| 2381867 - PLATE-CLUTCH | 6I0444 - SEAL | 1729981 - HEAD AS |
| 1372909 - STICK | 7P6487 - GEAR | 2835975 - PUMP GP-2PL- |
| 0775287 - O-RING | 6T1120 - BUSHING | 4453690 - MOTOR, WIPER |
| 8Y7024 - PIN | 9T1417 - PUMP AS | 4F8396 - GUARD |
| 551990 - VENT | 9T3336 - GEAR-IDLER | 7X2440 - BOLT |
| 1115819 - GASKET | 1505875 - MOTOR GP-PIS | 4F4095 - GASKET |
| 2131794 - HOSE AS | 2982773 - VALVE-CLA | 4K0413 - BODY AS |
| 0308538 - BOLT | 2G8777 - SEAL | 10R1527 - Turbocharger S200ACG048 173712 |
| 7U8362 - PIN | 1073947 - COLLAR | 3775842 - RBLD-CMP-CLA |
| 3752813 - KIT-SEAL-H C | 8W6047 - HOSE A | 2912681 - CYL GP -100 |
| 3P3559 - RING | 2292913 - Turbocharger S200ACG048 173712 | 4M5857 - BODY AS |
| 2P3103 - GASKET KIT (1558694) | 2601329 - MOTOR GP-PST | 5P5634 - TUBE STOCK |
| 5S7702 - HOSE A | 6E2726 - PUMP G | 0930153 - BOLT |
| 0773394 - BREATHER | 7N1639 - CAP | 7G0892 - DISC-THRUST |
| 5S3630 - FLANGE A | 4I5496 - MOTOR A | 8V9975 - HOSE A |
| 2389951 - LINK AS-TRK (1758353) | 3Y1128 - TRACK BOLT 5/8X2-3/32 | 4533657 - BRG-TPR-CL |
| 1140453 - TIP | 6V5193 - BOLT | 8C3650 - STARTER - 24 VOLTS |
| 1W6472 - CRANKCASE | 1989872 - HOSE AS. | 1984782 - WASHER |
| 9L1130 - BELT | 0507068 - BEARING | 5T7022 - HOSE A |
| 0774814 - O-RING | 7N5005 - NOZZLE A | 2262500 - HOSE AS. |
| 5T2520 - HOSE A | 3148660 - CARRIER-CLA | 2220207 - HOSE AS |
| 8M4988 - SEAL O RIN | 6N7244 - REPAIR KIT | 4L8515 - SCREW |
| 3H1816 - RING | 6S4663 - HOSE A | 8N0410 - SWITCH G |
| 1996602 - V-BELT | 2943420 - GASKET KIT | 4N6954 - COMPRESSOR G |
| 4I7684 - HOSE A | 9G1490 - CARRIER | 1108601 - TUBE A |
| 2394369 - SPRING | 3S0822 - HOSE | 8M8509 - LOCK NUT |
| 2875666 - HEADLINER | 1515452 - HOSE AS | 3S9833 - GASKET |
| 676054 - WASHER | 0515126 - GROUP-HYDRAULIC KIT | 9W4200 - HOSE A |
| 6Y1806 - BLADE A | 2V7967 - HOSE A | 2276035 - DRIVE GP |
| 1631824 - HOSE AS | 1501112 - HOSE A | 0016496 - ELBOW |
| 7W9413 - HOSE A | 5T2515 - HOSE A | 5T9904 - HOSE A |
| 0940616 - BEARG,NEEDLE | 4588859 - SEAL O-RING | 4L7250 - CONE |
| 8S5250 - HOSE A | 2W9053 - PISTON G | 1948187 - HANDLE |
| 2959686 - PISTON AS | 2423960 - SCREW | 2N2138 - CUP AS |
| 3309265 - BRG-SLV-CLA | 365742 - GASKET | 0R8682 - INJECTOR GP |
| 0186283 - BOLT | 2977144 - BEARING CLA | 2G9104 - SHIM |
| 1U3644 - PROTECTOR | 1448520 - ACCUMULATOR | 5T4817 - HOSE A |
| 5P3131 - BEARING NEEDLE | 8X9088 - GEAR | 1048740 - HOSE A |
| 3G6002 - PUMP G GEAR | 3492843 - KIT-GASKET(O | 4B9508 - RING |
| 9W6673 - SEAL G | 9J4209 - RETAINER | 1354684 - HOSE AS |
| 7S4326 - DOWEL | 2448651 - SPACER | 0951708 - O-RING |
| 5K4444 - DRUM | 6I7918 - HOSE A | 2179654 - SEAL KIT-H.C |
| 63141VU - USED RUBBER TRA | 4P8915 - GASKET | 2V1539 - HOSE A |
| 2177101 - MOTOR GP-PSF | 6I9396T - S/F ROLLER GRP - 322 | 1341809 - RETAINER A (1239207) |
| 2538116 - KIT-GASKET-S | 2260203 - STRIP-CLASSI | 0984079 - CUP BEARING |
| 8X6183 - HOSE A | 9J8771 - PUMP GRP - GEAR | 2M3530 - BOLT |
| 6K6932 - HOSE A | 1486559 - BEARING | 1Q1493 - HOSE A |
| 1672204 - SEAL AS-BUFF | 8T4648 - BOLT | 8T0643 - BOLT |
| 7T8872 - BODY A | 2U0087 - (P&S) KIT LI | 8W4014 - HOSE AS |
| 3982928 - GASKET-CLA | 2S8869 - GASKET | 5P9315 - GASKET KIT |
| 2851963 - HOSE AS. | 5S9247 - HOSE A | 5C9938 - HOSE A |
| 3777431 - DISC-FCN-CLA | 8E8302 - DISC | 7N8008 - SWITCH |
| 8N7001 - NOZZLE A | 7V7312 - HOSE A | 4S9706 - TURBO A |
| 5I8893 - SEAL KIT | 7S3882 - GEAR | 1N2990 - HOSE A |
| 2236664 - HOSE AS | 2047184 - CORE AS-RADI | 2U2420 - SCREW HEX HD |
| 8X4552 - WASHER (8D3901) | 5U6751 - HOSE ASSEM 1 | 7N7746 - HOUSING |
| 4U1895 - HOSE ASSEM 3 | 0R7755 - PUMP GP-HYD | 9Y7008 - DIFFUSER |
| 6B0002 - GASKET | 3P5724 - HOSE A | 6T9703 - CABLE AS |
| 3550400 - HOSE AS | 7E4127 - GASKET | 4E3644 - NUT |
| 1089610 - HOSE AS | 5J4993 - SEAL A | 1434306 - 143-4305 |
| 6B3771 - CLAMP | 0679771 - CAP | 5D1274 - HOSE A |
| 5W1760 - SEAL-O-RING | 3S0140 - RING | 7C3417 - LINE AS |
| 2955679 - PULLEY-CLA | 4M0410 - GEAR | 1530546 - HOSE AS |
| 1976218 - ACCUMULATOR (3E0443) | 8P2052 - RING-SEAL (1314091) | 2951108 - GASKET KIT |
| 964339 - BEARING | 4U2621 - HOSE ASSEM 3 | 7T1247 - SEGMENT |
| 1G2702 - SCREW | 1542821 - HOSE AS | 0R7012 - Turbocharger S2EG112;S2EGL 168364 |
| 1216279 - HOSE A | 7X2557 - BOLT | 7M1154 - ROLLER A |
| 4V5185 - HOSE A | 2U2624 - SCREW HEX HD | 2057106 - HOSE AS |
| 1955830 - CONNECTOR AS | 3387728 - CORE AS | 2834111 - PUMP AS-FUEL |
| 1609753 - IDLER AS.-BR | 1T0388 - BOLT | 8W1071 - HOSE A |
| 1M7940 - LOCK | 0546917 - HOSE AS | 2531735 - HOSE A |
| 7E8710 - REGULATOR | 3D9194 - GEAR | 5J6810 - EDGE |
| 8X1027 - HOSE A | 7I0073 - 6I6854 | 4330446 - ARM-INJ-CL |
| 5P8957 - GASKET KIT | 1561232 - SEAL-RING | 1421662 - GASKET KIT |
| 1105692 - RETAINER A | 2307177 - SHOE-TRACK | 5I4469 - GEAR |
| 1671827 - HOSE AS | 5I4746 - SPROCKET RIM 311-312 | 1545684 - GASKET KIT |
| 8P1919 - GEAR | 9D6071 - HOSE AS | 8N1187 - CYLINDER HEAD |
| 7P3035 - HOSE AS | 5I5191 - GEAR SET | 3K9879 - RING |
| 1048967 - CONNECTOR | 9Y0148 - FUEL LINE | 1357393 - HEAD AS |
| 2742636 - MOTOR GP-PSF | 5S0885 - PLATE | 2194661 - KIT - GASKET |
| 6V0530 - NUT | 2164473 - SHAFT AS | 5N6142 - HOSE A |
| 4I7634 - PUMP G | 9C0238 - HOSE A | 1792213 - HOSE AS. |
| 1994872 - MOTOR GP-PIS | 8N4445 - EXHAUST PIPE | 1562564 - BOLT |
| 2382707 - RING-PSTN-IN | 3W7883 - HOSE A | 8-P081-08 - RPAIR KIT, HOOK |
| 7C0569 - REPAIR KIT | 2482585 - TANK GP | 1Q1377 - HOSE A |
| 6D1694 - 6D5395 | 3S4007 - CARTRIDGE | 9S1026 - CAGE |
| 4B7220 - CAP SCREW | 9X1484 - SEAL KIT | 10R2858 - Turbocharger Compatible S310CG080 10R2969 |
| 1F9223 - GASKET | 9S8659 - BEARING ROLLER | 1463503 - MOTOR GP |
| 4N2230 - HOSE | 7S4430 - PUMP G-FUEL | 5S7763 - HOSE A |
| 1752432 - HOSE | 4T1325 - PIN | 3777463 - BRG-RLR-CLA |
| 9U3306 - HOSE A | 2P0484 - CHAMBER AS | 3637451 - CORE-CLR-CLA |
| 3109553 - KIT-GASKET | 6T2173 - PIN | 1240296 - HOSE A |
| 3N0759 - RING | 3367994 - GASKET KIT | 6E1530 - PLATE |
| 6V6563 - WASHER | 1321088 - EDGE A | 9R5824 - PLUG |
| 4W5764 - HOSE A | 1297724 - GASKET KIT | 1W6213 - CRANKSHAFT |
| 5K8616 - PLATE | 3V0041 - TUBE A | 5Q8053 - BLADE A |
| 4P5140 - PUMP AS | 6H1717 - CAPSCREW | 6N4437 - PUMP G FUEL |
| 1481276 - HOSE A | 2275605 - BEARING-SPID | 6U4729 - HOSE A |
| 3K5461 - WHEEL | 8C8047 - BEARING | 8F2021 - BEARING |
| 2751386 - HOSE AS. | 1581439 - GASKET KIT | 1V8055 - ROLLER G |
| 1228172 - SEALANT | 4217251 - KIT GASKET | 8Y2843 - HOSE A |
| 1T2048 - CARRIER | 6Y0316 - BIT A | 5P0556 - GASKET KIT (1581433) |
| 7X0335 - BOLT | 1333575 - GEAR SET | 2267683 - ALTERNATOR |
| 6P2322 - PLATE | 7T3142 - DISC-THRUST | 1118429 - VALVE GRP |
| 3338687 - SEAL-BUFFER | 950977 - BEARING | 1U4501 - TIP |
| 1285510 - HOSE AS | 1N3935 - COVER AS | 1587705 - HOSE AS |
| 5N6165 - BEARING-SLEEVE | 1071393 - HOSE A | 2157333 - GASKET KIT |
| 7D4954 - HOSE A | 6V0205 - GASKET KIT | 8C9128 - SEAL A |
| 5P9834 - GASKET KIT | 7P2355 - PIN | 3S4059 - RING |
| 2003564 - HOSE AS (1346862) | 5J6839 - EDGE | 1786577 - BOLT |
| 9J2009 - PLUNGER | 9P5476 - ORIFICE | 6N3703 - HOSE |
| 0R9885 - PISTON PACK | 2895835 - HOSE AS | 1885140 - HOSE AS |
| 1871783 - HOSE AS. (1544904) | 2G6396 - NUT | 4483453 - KIT SEAL |
| 2006410 - SEAL-O-RING | 6V1137 - GASKET KIT | 8P1121 - RING |
| 4S7565 - HOSE A | 0951666 - O-RING | 9T1119 - ELEMENT |
| 812592 - LOCKWASHER 3/8 | 7J2037 - SEAL | 2014824 - TURBO GP |
| 2270218 - HOSE AS | 3W5826 - SHAFT | 2P7622 - BOLT |
| 6Y5352 - DISC | 8X7329 - HOSE A | 7R6760 - PLATE |
| 7R7988 - HOSE A | 9S2578 - MANIFOLD | 7C7490 - GASKET |
| 1438686 - GASKET KIT | 1271665 - LINING KIT | 4T0221 - HOSE A |
| 1128129 - HOSE AS | 7X0582 - WASHER | 3E7772 - ALTERNATOR |
| 5I4395 - 5I4393 | 5I6400 - BUSHING | 9U4636 - HOSE A |
| 2315021 - SEAL KIT | 8W3686 - SEAL O RING | 2D1519 - SEAL O RING |
| 7W8624 - LINE AS | 4I1455 - HOSE A | 8T1429 - SEAL KIT-STD |
| 8E4545H - END BIT CAST | 5P7032 - SEAL | 7M0675 - PAD |
| 1W1653 - CARTRIDGE | 6S2905 - RACE | 4U2704 - HOSE ASSEM |
| 0514163 - GROUP-HYDRAULIC KIT | 1404769 - STRAP CABLE | 3S1422 - WHEEL |
| 2602180 - SENSOR | 2A3211 - WASHER | 2280272 - PUMP GP-GR C |
| 6U3589 - HOSE FLEXIBL | 5J4798 - BEARING A | 975144 - O RING |
| 8D3899 - WASHER-THRUS | 2385273 - KIT-LINING | 1B0623 - CAP SCREW |
| 5S9307 - HOSE A | 3940900 - GASKET-CLA | 4Y1109 - HOSE AS |
| 6V3727 - GASKET KIT | 3S4259 - TURBOCHARGER | 5P1264 - CM HOSE BULK |
| 1230484 - TUBE AS. | 2276191 - HOUSING SPR | 9S8246 - STRIP |
| 8A2305 - REPAIR KIT | 4V8387 - BOLT | 3546545 - SPROCKET |
| 7T7222 - PIN | 3S2260 - RACE | 1414335 - CYLINDER GP |
| 2D8369 - STUD | 0779853 - O-RING | 9X7566 - SEAL |
| 5I7463 - HOSE A | 9V6982 - DISC | 9C5735 - LEVER AS |
| 8H2416 - HOSE A | 1865652 - PIN | 4S9056 - SEAL KIT |
| 2047844 - SEAL-O-RING | 1396873 - VALVE GP | 6P7773 - RING-SEAL |
| 3P1104 - RING-THRUST | 2035243 - HOSE AS | 6V7476 - GASKET KIT |
| 5R0206 - HOSE A | 5H3252 - SEAL O RING | 3J4352 - ARM A |
| 10R0833 - PUMP GP HYD | 2511659 - SEAL AS. | 1T0662 - TURBINE |
| 0L0925 - SCREW | 2S0495 - TUBE | 1W7053 - REBUILD KIT |
| 1946963 - HOSE AS. | 1U4758 - PUMP G | 1427525 - GASKET |
| 8E4496 - SHOE | 8T6478 - GASKET KIT | 5F8353 - WRENCH |
| 1506738 - SEAL-BUFFER | 1135599 - HOSE A | 4I0840 - 4I0839 |
| 3148080 - HOSE AS | 0929422 - HOSE AS | 3008017 - GASKET |
| 9D8238 - BEARING | 1654262 - PISTON AS | 2347996 - GASKET KIT |
| 9G8739 - LINK | 2433318 - MOTOR GP-PST | 2486168 - VALVE FRT IMPL |
| 8W0100 - HOSE A | 9G4435 - HOSE A | 1184130 - RING (0875505) |
| 7S0239 - HOSE A | 2Y6718 - JOINT A | 0773601 - BEARING |
| 0776168 - O-RING | 2Q7823 - HOSE A | 2334242 - HOSE AS |
| 2T1051 - HOSE A | 6L8966 - GASKET | 1004130 - WASHER |
| 2410902 - SEAL KIT | 2U2532 - BOLT HEX HD | 6V2222 - KIT GASKET |
| 0957922 - BOLT | 3I1149 - P550132 FILT | 8T8091 - SEAL |
| 8K3216 - HOSE A | 5K3663 - BRAKE A | 1404105 - BOLT |
| 1758555 - LINK AS | 5T9185 - HOSE A | 3775832 - VALV-CHK-CLA |
| 5M2618 - CORE A. | 3509252 - MOTOR GP ELE | 1884161 - PISTON AS |
| 3256047 - COUPLING-CLA | 9H2510 - BEARING | 6V3630 - BOLT |
| 6D1659 - HOSE A | 8J0119 - HEAD AS | 3580252 - BOLT HEX H |
| 4W4949 - EJECTOR | 0375378 - HOSE A | 1014541 - VALVE EXH |
| 3V5119 - RETAINER | 3069437 - CAP AS (1311645) | 0R6344 - CARTRIDGE GP |
| 5W1363 - BOLT | 7C5564 - LINE AS | 1585909 - FLYWHEEL |
| 7C7691 - TURBO G | 2409518 - SEAL KIT | 10R8714 - PUMP GP F |
| 0623320 - CONE | 1620198 - HOSE AS | 8T7197 - SEAL-FACE |
| 7N3511-KIT | 5U9056 - HOSE ASSEM 1 | 7M6553 - HOSE A |
| 8B6521 - AMMETER | 3635813 - CLAMP-HOSE | 3T5068 - SOLENOID |
| 3524422 - BOLT-HEX HEA | 2117051 - GUARD AS-TCK | 1217746 - PRE CLNR AS |
| 9L7128 - BEARING | 1196210 - TURBO GP | 2P3178 - COUPLING AS |
| 2218488 - TUBE AS. | 2725055 - HOSE AS. | 6N4171 - BEARING MAIN |
| 5T6914 - HOSE A | 8S4275 - SEAL | 1184546 - GUARD |