Parts for Caterpillar Excavators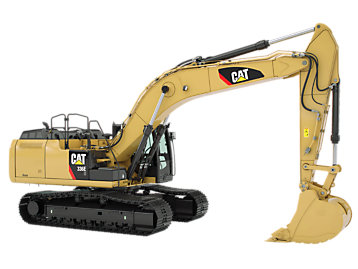 Very handy when parts for excavators
Caterpillar
can be purchased online, especially if you buy them from a reputable company such as Heavy Equipment Spare Parts, which will help you find all that you need. Also fast delivery and low cost of spare parts, the company
Heavy Equipment Spare Parts
takes the lead on the selection of spare parts producers in the world and delivering them to customers.
Heavy Equipment Spare Parts
offers aftermarket and original spare parts not only for Caterpillar excavators, but also for other equipment, ranging from pavers and finishing articulated trucks. Please Heavy Equipment Spare Parts, to receive a free price quote and see how much you can save by buying parts from us.
Caterpillar is one of the most reputable companies that produce industrial and construction equipment, which sets a high bar for its competitors. In its quest to improve the lives of people who use their equipment, of Caterpillar develops business relationships with customers. Here you will find spare parts for your machines, since shovels capacity 17.7 hp small works to large model Cat C2.4 capacity of more than 44 hp
Excavators
Caterpillar
known for their durability, and the use of better quality parts, you can be sure that your equipment will work most effectively. Parts that implements Heavy Equipment Spare Parts, manufactured to the highest quality standards and are ideal for your equipment. Call or send an e-mail Company Heavy Equipment Spare Parts, to learn more and spare parts for Caterpillar excavators.
| | | | |
| --- | --- | --- | --- |
| 3G8057-CLIP | 9G6981-CONVERTERA | 3H1816-RING | 5H5601-GASKET |
| 3G8293-ENDBIT | 9G7038-PIN | 3H1977-PIN | 5H5652-LOCK |
| 3G8294-ENDBIT | 9G7069-SOCKETA | 3H2018-NUT | 5H5672-RING |
| 3G8319-ENDBIT | 9G7127-SEAL | 3H2420-GASKET | 5H5770-GASKET |
| 3G8320-ENDBIT | 9G7516-PLUG | 3H2512-BEARING | 5H5797-GASKET |
| 3G8354-ADAPTER | 9G7641-SWITCHG | 3H2549-SHIM | 5H5964-RING |
| 3G8446-GASKET | 9G7683-BEARING | 3H2617-PIN | 5H6005-SEAL-O-R |
| 3G8596-GASKET | 9G8009-SWITCHA | 3H2652-SEAL | 5H6012-SEAL |
| 3G8599-KIT-SEAL | 9G8010-SWITCHA | 3H2691-BULB | 5H6197-PIN |
| 3G8856-WASHER | 9G8011-SWITCH | 3H3201-BUSHING | 5H6199-RING |
| 3G8973-GASKET | 9G8299-GUIDE | 3H3243-BOLT | 5H6371-LOCK |
| 3G9003-SPRING | 9G8631-CABLEA | 3H3285-FERRULE | 5H6406-SEAL |
| 3G9055-SEAL | 9G9019-WIREA | 3H3301-GASKET | 5H6480-RING |
| 3G9193-SEAL-LIP | 9G9150-CLIP | 3H3344-GAUGE | 5H6552-SCREW |
| 3G9194-SEAL-LIP | 9G9287-CONTROLA | 3H3385-SEALOR | 5H6565-BREAKER |
| 3G9494-ADAPTER | 9G9315-WIREA | 3H3387-COUPLING | 5H6733-SEAL-O-R |
| 3G9671-PLATE-WE | 9G9504-BLOWERA | 3H3433-PIN | 5H6734-SEAL-O-R |
| 3G9724-SEAL | 9G9648-SHIMPACK | 3H3451-LOCK | 5H7033-GASKET |
| 3G9725-RING | 9G9812-ALARMG | 3H3667-FLANGE | 5H7071-DIRECTOR |
| 3G9726-SEAL | 9G9813-ALARMG | 3H3680-NUT | 5H7113-GASKET |
| 3G9859-SPRING | 1H0030-BEARING | 3H3681-NUT | 5H7152-SPRING |
| 5G0119-TUBEA | 1H0474-SEAL | 3H4119-LOCK | 5H7153-SEAL |
| 5G0273-CAMA | 1H0525-DOWEL | 3H4174-DOWEL | 5H7155-LOCK |
| 5G0274-SHAFTA | 1H0974-DOWEL | 3H4190-PLUG | 5H7225-NUT |
| 5G0400-BEARING | 1H1023-RING | 3H4544-GASKET | 5H7292-CLAMP |
| 5G0695-SEAL | 1H1200-PIN | 3H4970-SEALOR | 5H7295-GASKET |
| 5G0792-PIN | 1H2204-SCREWA | 3H5077-SEAL | 5H7370-SEAL-O-R |
| 5G0817-BUMPER | 1H2320-SPRING | 3H5175-GASKET | 5H7376-GASKET |
| 5G0855-COVERA | 1H2387-BOLT | 3H5240-NUT | 5H7443-GASKET |
| 5G0979-BUSHING | 1H2415-CAPSCREW | 3H5368-CAPSCREW | 5H7704-SEAL |
| 5G1053-TUBEA | 1H3244-LOCKWASH | 3H5454-VALVEA | 5H7826-NIPPLE |
| 5G1058-TUBEA | 1H3329-SCREWA | 3H5521-PLATE | 5H7844-GASKET |
| 5G1107-LEVER | 1H3337-BOLT | 3H5552-PLUG | 5H8038-SEAL-O-R |
| 5G1231-LEVERA | 1H3338-LOCKWASH | 3H5823-RING | 5H8331-GASKET |
| 5G1233-LEVERA | 1H3502-RING | 3H5842-CAPSCREW | 5H8624-RING |
| 5G1234-LEVERA | 1H3937-PIN | 3H5887-SEAL | 5H8848-RING |
| 5G1274-GASKET | 1H4106-PINA | 3H5912-FERRULE | 5H8853-SEAL-O-R |
| 5G1657-PLUNGERA | 1H4393-LOCKWASHER | 3H5946-GASKET | 5H8936-ADAPTER |
| 5G1696-KNOB | 1H4478-PIN | 3H7311-GASKET | 5H8985-PIN |
| 5G1913-FILTER-A | 1H4492-PACKING | 3H7617-GASKET | 5H9205-SEAL |
| 5G2003-SPACER | 1H4493-CONE | 3H7654-WASHER | 5H9456-COTTER |
| 5G2247-STOPPER | 1H4563-BEARING | 3H8389-CAPSCREW | 5H9524-SEAL-O-R |
| 5G2315-CABLEA | 1H5089-LOCKWASHER | 3H8604-CLAMP | 5H9681-GASKET |
| 5G3612-CAPG-PR | 1H5165-CLIP | 3H8726-BLOCK | 5H9685-GASKET |
| 5G3766-LINKA | 1H5166-CLIP | 3H9500-LOCK | 5H9743-GROMMET |
| 5G4109-SCREEN | 1H5278-FLANGE | 3H9523-GASKET | 5H9753-SEAL |
| 5G5726-KNOB | 1H5338-CUP | 3H9675-PIN | 5H9839-PIN |
| 5G6951-PIN | 1H5403-BOLT | 4H0254-DOWEL | 5H9899-RING |
| 6G0028-CLAMP | 1H5495-GASKET | 4H0407-PLUG | 6H0190-WASHER |
| 6G0078-BREATHER | 1H5514-BOLT | 4H0747-BEARING | 6H0192-STUD |
| 6G0178-CUSHION | 1H5549-RING | 4H0945-FITTING | 6H0406-STUD |
| 6G0387-DISC | 1H5728-SEAL-O-RING | 4H1350-BOLT | 6H0411-WASHER |
| 6G0593-VALVE | 1H5959-SEAL | 4H1351-LOCK | 6H0463-WASHER |
| 6G1249-GASKET | 1H6227-RING | 4H1394-WASHER | 6H0993-LOCK |
| 6G1445-TUBEA | 1H6780-GASKET | 4H1440-PIN | 6H1309-SEAL |
| 6G1567-PLUNGER | 1H6856-GASKET | 4H1477-PIN | 6H1628-BOLT |
| 6G1568-BEARING | 1H7339-SEAL | 4H1566-SPACER | 6H1717-CAPSCREW |
| 6G1623-BRACKET | 1H7365-HANDLE | 4H1641-PIN | 6H1827-RING |
| 6G1633-CHAING | 1H7366-ROD | 4H1722-SEAL | 6H1871-SEAL |
| 6G2112-VALVEKIT | 1H7478-RING | 4H1723-SEAL | 6H1995-RING |
| 6G2938-ARMA | 1H7485-LATCHA | 4H1788-RING | 6H2007-GASKET |
| 6G2992-SHIMPAC | 1H7486-LATCHA | 4H1857-GASKET | 6H2577-BEARING |
| 6G3406-HOSEA | 1H7666-GASKET | 4H1860-SEAL-O-R | 6H2579-BEARING |
| 6G4362-SHIMPACK | 1H7724-BUSHING | 4H1872-GASKET | 6H2948-DOWEL |
| 6G4371-RING | 1H7922-FITTING | 4H1945-GASKET | 6H3068-CLIP |
| 6G4372-STRIP-WEAR | 1H8036-PLATE | 4H1966-FITTING | 6H3136-SLEEVE |
| 6G4524-STRIP-WEAR | 1H8128-SEAL-O-RING | 4H2010-LOCK | 6H3364-SERVICE |
| 6G4525-STRIP-WEAR | 1H8142-RING | 4H2400-BOLT | 6H3455-RING |
| 6G5003-BLOCK | 1H8171-SEAL | 4H2494-SLEEVE | 6H3479-GASKET |
| 6G5367-LINKA | 1H8266-GASKET | 4H2495-NUT | 6H3497-BELLOWSA |
| 6G5369-LATCH | 1H8278-SEAL | 4H2496-SLEEVE | 6H3566-CONE |
| 6G5608-CLAMP | 1H8296-SCREW | 4H2497-NUT | 6H3569-BUSHING |
| 6G5982-RING | 1H8306-SCREW | 4H2558-GROMMET | 6H3608-CRANKA |
| 6G6402-WASHER | 1H8397-RING | 4H2610-BUSHING | 6H3687-CAP |
| 6G6403-BUSHING | 1H8460-GASKET | 4H2633-CLIP | 6H3956-PIN |
| 6G6427-HANDLE | 1H8590-GASKET | 4H2662-SLEEVE | 6H3957-BEARING |
| 6G6492-RETAINER | 1H8720-SEAL-O-RING | 4H2663-NUT | 6H3958-CAPSCREW |
| 6G6875-RETAINER | 1H9027-GASKET | 4H2686-RING | 6H3977-RING |
| 6G7894-SPACER | 1H9456-CAPSCREW | 4H2719-GASKET | 6H3999-SEAL-OIL |
| 6G8370-SHIMPACK | 1H9535-RING | 4H2792-END | 6H4005-GROMMET |
| 6G8425-VALVEG | 1H9696-RING | 4H2978-SCREENA | 6H4208-LOCK |
| 6G8459-SHAFTA | 1H9722-PLUG | 4H3119-PIN | 6H4209-LOCK |
| 6G8619-BRAKEKIT | 2H0191-SCREW | 4H3157-KEY | 6H4498-SEAL |
| 6G8815-CAM | 2H0210-SPRING | 4H3243-SEAL-O-RING | 6H5139-PLATE |
| 6G9333-CAP | 2H0929-CUP | 4H3283-CAPSCREW | 6H5431-NUT |
| 7G0141-RINGSEAL | 2H1142-RING | 4H3371-GASKET | 6H5474-RING |
| 7G0246-PIN | 2H1190-DOWEL | 4H3376-GASKET | 6H5672-RING |
| 7G0247-LATCH | 2H1193-FERRULE | 4H3521-SPRING | 6H5800-COTTER |
| 7G0343-NUT | 2H1507-BREAKER | 4H4311-PIN | 6H6000-FILM |
| 7G0437-PLATE | 2H1537-BOLT | 4H4615-CONE | 6H6043-RING |
| 7G0526-HOSEAS | 2H1618-CAPSCREW | 4H4641-PIN | 6H6095-ELEMENT |
| 7G0660-WHEEL | 2H1703-PACKING | 4H5128-PIN | 6H6269-RING |
| 7G0661-WHEEL | 2H1728-RING | 4H5232-PIN | 6H6270-RING |
| 7G1222-RING-SEA | 2H1743-CLIP | 4H5952-GASKET | 6H6699-ADAPTER |
| 7G1899-SHIM | 2H1855-SWITCH | 4H6112-BREATHER | 6H7062-SPACER |
| 7G1900-SHIM | 2H2195-GASKET | 4H6143-BOLT | 6H7127-LUG |
| 7G2172-LOUVERA | 2H2213-BEARING | 4H6145-GASKET | 6H7201-RING |
| 7G2343-SPRING | 2H2255-DOWEL | 4H6147-UNION | 6H7382-RING |
| 7G2476-GEAR | 2H2356-BUSHING | 4H6520-RING | 6H7868-BOLT |
| 7G2486-GEAR | 2H2519-GASKET | 4H6534-DOWEL | 6H8021-BODY |
| 7G2492-GEARPLANET | 2H2525-PIN | 4H6730-SEAL | 6H8775-GASKET |
| 7G2516-GEARPLA | 2H2665-SEAL | 4H6917-SPRING | 6H8778-GASKET |
| 7G2830-RING | 2H2995-SCREW | 4H6918-SHIM | 6H9049-FITTING |
| 7G2928-PLATE | 2H3088-RING | 4H6940-PIN | 6H9361-RING |
| 7G3457-GEARPLANET | 2H3429-RING | 4H6996-PIN | 6H9691-RING |
| 7G3737-GASKET | 2H3504-LOCK | 4H7292-TUBE | 6H9949-GASKET |
| 7G3975-RING | 2H3517-ROLLERA | 4H7380-GASKET | 6H9954-SCREW |
| 7G4284-SLEEVE | 2H3525-RACE | 4H7859-NUT | 7H0308-RING |
| 7G4332-STOPPER | 2H3708-BOLT | 4H7925-RING | 7H0674-GASKET |
| 7G4817-SEALRING | 2H3712-BEARING | 4H8009-BOLT | 7H0831-ROD |
| 7G4818-SEALRING | 2H3725-BOLT | 4H8380-PIN | 7H0847-STUD |
| 7G4842-SPRING | 2H3738-SCREW | 4H8522-GASKET | 7H1447-CAP |
| 7G4856-PUMPG | 2H3740-BOLT | 4H8577-GASKET | 7H1662-GASKET |
| 7G5670-RING-SEAL | 2H3743-BOLT | 4H8613-GASKET | 7H1696-GASKET |
| 7G5730-RING-SEAL | 2H3745-BOLT | 4H8647-BEARING | 7H1796-GASKET |
| 7G5984-CLIP | 2H3746-BOLT | 4H8714-RING | 7H2069-BOLT |
| 7G5985-CLIP | 2H3749-BOLT | 4H8739-GASKET | 7H2415-GASKET |
| 7G5986-GROMMET | 2H3750-BOLT | 4H8781-GASKET | 7H2423-RING |
| 7G6442-NUT | 2H3755-CAPSCREW | 4H8878-CLIP | 7H2444-SEAL-O-R |
| 7G6942-SPRING | 2H3756-CAPSCREW | 4H8890-GASKET | 7H2621-CONE |
| 7G7154-RING | 2H3757-CAPSCREW | 4H8891-GASKET | 7H2976-BULB |
| 7G7379-BEARING | 2H3758-CAPSCREW | 4H8986-WASHER | 7H3070-LOCK |
| 7G8116-FILTERA | 2H3764-CAPSCREW | 4H8999-GASKET | 7H3171-PLUG |
| 7G8121-RING | 2H3768-COTTER | 4H9008-GASKET | 7H3249-GASKET |
| 7G8168-SHIMPACK | 2H3769-COTTERP | 4H9026-GASKET | 7H3579-BOLTA |
| 7G8699-VALVE | 2H3773-COTTER | 4H9027-PLUG | 7H3596-BOLT |
| 7G9318-LAMPG | 2H3776-LOCKNUT | 4H9073-BUSHING | 7H3597-BOLT |
| 7G9570-VALVEG | 2H3777-LOCKNUT | 4H9105-SEAL | 7H3598-BOLT |
| 8G0006-TUBEALH | 2H3779-LOCKNUT | 4H9304-STUD | 7H3599-BOLT |
| 8G0010-BEARING | 2H3786-NUT | 4H9369-PIN | 7H3606-NUT |
| 8G0078-SPRING | 2H3788-NUT | 4H9457-WASHER | 7H3607-NUT |
| 8G0096-BLOCK | 2H3789-NUT | 4H9541-GASKET | 7H3608-NUT |
| 8G0931-BEARINGSLVE | 2H3791-NUT | 4H9616-LINEA | 7H3609-NUT |
| 8G0932-SPRING | 2H3822-BEARING | 4H9628-GASKET | 7H3641-RODEND |
| 8G0955-SEALA | 2H3843-SEAL | 4H9629-GASKET | 7H3788-FORK |
| 8G0966-CAP | 2H3848-SEAL | 4H9640-BEARING | 7H3885-BRUSH |
| 8G0980-BEARING | 2H3855-CAPSCREW | 4H9705-BEARING | 7H3912-BUSHING |
| 8G1007-ARMRESTA | 2H3856-CAPSCREW | 4H9743-KEY | 7H3937-LOCKWAS |
| 8G1057-LINKA | 2H3865-PLUG | 4H9836-SEAL | 7H4223-GASKET |
| 8G1058-LINKA | 2H3903-SETSCRE | 4H9851-GASKET | 7H4266-CLAMP |
| 8G1105-PINA | 2H3911-SEAL | 5H0033-SEAL | 7H4566-CUP |
| 8G1159-HARNESSA | 2H3918-SEAL | 5H0034-RING | 7H6967-BEARING |
| 8G1259-RING | 2H3919-SEAL | 5H0135-GASKET | 7H7055-CLIP |
| 8G1342-MAGNETA | 2H3922-LOCKWASHER | 5H0244-GASKET | 7H7107-SEAL |
| 8G1559-GLASS-SIGHT | 2H3923-LOCKWASHER | 5H0255-BOSS | 7H7209-BOLT |
| 8G1609-GASKET | 2H3924-LOCKWASHER | 5H0426-SEALA | 7H7241-PIN |
| 8G1682-PIN | 2H3927-RING | 5H0779-GASKET | 7H7539-NUT |
| 8G1739-SEALG | 2H3928-SEAL | 5H1039-SEAL | 7H7628-BEARING |
| 8G2328-ROD | 2H3931-SEAL | 5H1092-SPACER | 7H7658-SPRING |
| 8G2801-LINKA | 2H3932-SEAL | 5H1122-GASKET | 7H7954-BOLT |
| 8G2805-LATCH | 2H3933-SEAL | 5H1190-SEAL | 7H8909-NUT |
| 8G2806-LATCH | 2H3934-SEAL | 5H1230-GASKET | 7H9678-RETAINER |
| 8G2807-PLATE | 2H3935-SEAL | 5H1309-SNAPRIN | 7H9737-COTTERP |
| 8G3980-PLATEA | 2H3939-UNION | 5H1311-GASKET | 7H9831-LOCK |
| 8G4022-BEARING | 2H3940-UNION | 5H1351-PIN | 7H9899-GASKET |
| 8G4027-PINA | 2H4010-CAPSCREW | 5H1472-BALL | 7H9922-SPRING |
| 8G4094-RING | 2H4054-GASKET | 5H1504-WASHER | 7H9959-SEAL |
| 8G4259-BEARING | 2H4145-SEAL | 5H1592-BUSHING | 8H0214-RING |
| 8G4363-SUPPORTA | 2H4246-BEARING | 5H1901-ROLLERA | 8H0273-SEAL-O-R |
| 8G4371-BUSHING | 2H4406-SPRING | 5H2168-LATCH | 8H0350-RING |
| 8G4372-SUPPORTA | 2H4499-LOCK | 5H2471-CEMENT | 8H0619-GASKET |
| 8G4373-BEARINGSLVE | 2H5001-RING | 5H2532-KEY | 8H0669-GASKET |
| 8G5595-TUBEARH | 2H5079-GASKETK | 5H2579-GASKET | 8H0707-BOLT |
| 8G5596-TUBEALH | 2H5330-CAPSCREW | 5H2669-GASKET | 8H0708-BOLT |
| 8G7225-MAGNETA | 2H5547-BUSHING | 5H2671-KEY | 8H0889-LOCK |
| 8G8212-GASKET | 2H5549-RING | 5H2677-GASKET | 8H0901-CUP |
| 8G8283-LOUVER | 2H5571-GASKET | 5H2712-GASKET | 8H0902-CONE |
| 9G0041-DIAPHRAG | 2H5572-GASKET | 5H2730-GASKET | 8H0908-SPACER |
| 9G0281-RING-SEAL | 2H6120-SCREW | 5H2767-SEAL | 8H0931-SHIM |
| 9G0286-RING-SEAL | 2H6124-RING | 5H2824-SEAL | 8H0985-CONE |
| 9G0296-BEARING | 2H6184-SEAL | 5H2831-GASKET | 8H1037-RING |
| 9G0396-MOTOR | 2H6338-SEAL | 5H2906-GASKET | 8H1105-LOCK |
| 9G0398-KITBRUS | 2H6340-RING | 5H2912-GASKET | 8H1383-ROD |
| 9G0713-CABLEA | 2H6488-CAPSCREW | 5H3182-PIN | 8H1459-COVER |
| 9G0809-SPRING | 2H6489-RACE | 5H3193-PIN | 8H1607-SEAL |
| 9G1234-SPRING | 2H6490-ROLLERA | 5H3204-LOCK | 8H1858-GASKET |
| 9G1300-SWITCH | 2H7878-BEARING | 5H3252-SEALOR | 8H1994-VALVE |
| 9G1518-FILTERA | 2H8730-GASKET | 5H3262-DOWEL | 8H2023-BODY |
| 9G1642-STOPPER | 2H9091-UNION | 5H3701-SCREW | 8H2046-SEAL-O-R |
| 9G1696-PADA | 2H9247-RING | 5H3703-GASKET | 8H2262-SEALOR |
| 9G1697-PADA | 2H9445-PIN | 5H3895-BUSHING | 8H2265-SEAL |
| 9G1946-KEEPER | 2H9458-GASKET | 5H4017-COVER | 8H2521-GASKET |
| 9G1950-RESISTOR | 2H9523-GROMMET | 5H4018-COVER | 8H2578-GASKET |
| 9G2790-SPACER | 2H9524-GROMMET | 5H4019-COVER | 8H2718-PIPE |
| 9G2991-RING-SEAL | 2H9866-FITTING | 5H4020-COVER | 8H2758-CLAMP |
| 9G3695-PLUG | 3H0107-RING | 5H4034-GASKET | 8H2768-PLUG |
| 9G4234-BATTERY-24 | 3H0120-ELBOW | 5H4038-GASKET | 8H2778-GASKET |
| 9G4365-VALVEA | 3H0122-FITTING | 5H4081-SEAL-O-R | 8H2807-NUT |
| 9G4872-STOPPER | 3H0442-RING | 5H4082-SEAL-O-R | 8H2810-CASEA |
| 9G5127-BREATHER | 3H0449-LOCK | 5H4110-GASKET | 8H2907-FITTING |
| 9G5389-COVER | 3H0465-PLATE | 5H4196-SEAL | 8H3127-BOLT |
| 9G5517-SWITCHA | 3H0703-DOWEL | 5H4207-VEEBELT7/8X69.5 | 8H3128-BOLT |
| 9G5664-STOPPER | 3H0744-GASKET | 5H4279-PLUG | 8H3190-GASKET |
| 9G5866-GASKET | 3H0976-RING | 5H4457-GASKET | 8H3202-BREATHER |
| 9G6259-WIREA | 3H1118-PIN | 5H4475-BUSHING | 8H3390-NUT |
| 9G6419-STOP | 3H1258-RING | 5H4759-GASKET | 8H3497-RING |
| 9G6655-ELEMENT | 3H1302-RING | 5H4778-ADAPTER | 8H3498-STRAINER |
| 9G6657-ELEMENT | 3H1397-SEAL | 5H4792-PIN | 8H3526-WASHER |
| 9G6743-BEARING | 3H1461-RING | 5H4893-CAPSCREW | 8H3692-PIN |
| 9G6744-BEARING | 3H1489-KEY | 5H4909-SEAL | 8H3981-RING |