Spare parts for Volvo excavators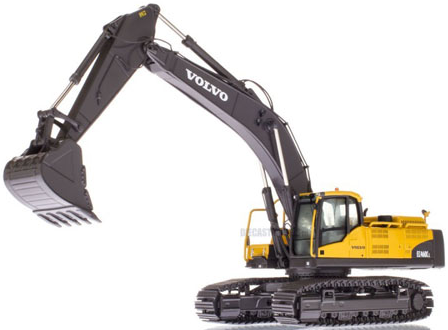 Buy spare parts for Volvo excavators in our online store of spare parts. You will be pleasantly surprised to know how low prices for spare parts for Volvo excavators offered by our company. We offer not only original spare parts, but also a wide range of non-original spare parts for excavators, such as alternators, steering cylinders and other parts.
Your excavators
Volvo
will always be in the ranks. We, as a distributor of spare parts, which enjoys a good reputation, guarantees fast delivery. Our company - a world-class distributor, so no matter where you spend your work - we can still bring you all the necessary parts.
Start output
Volvo
accounts for the first half of the nineteenth century, namely 1832. They released wheeled, tracked and compact excavators. They shocked the market and have become leaders in the industry in terms of fuel efficiency. Volvo manufactures environmentally friendly products with low emissions, moreover, 95% of the parts of each of the excavator can be recycled. Volvo has grown from a company engaged in the production of tractors, mechanical engineering in the empire, which produces everything from excavators and cars to buses and boats.
| | | | |
| --- | --- | --- | --- |
| 11032189 Bracket | 11200885 Attachment | 14514906 Cylinder head | CH127E-1008 Connector |
| 11032274 Bracket | 11144036 Housing | 14514907 Piston | CH127F-08 Connector |
| 11039447 Junction box | 11176649 Protecting Ring | 14514925 Cylinder head | CH12745816 Sealing plate |
| 11101512 Hydr fluid tank | 11160372 Bracket | 14536835 Decal | CH128B-06 Elbow |
| 11111876 Tine | 11040642 Wire harness | 14532973 Connecting Rod | CH128F-0806 Reducer |
| 11100362 Side hatch LH | 11200673 Anchorage | 1543411 Cap | CH127E-0608 Connector |
| 11081295 Top Clamp | 11200745 Anchorage | 14509980 SER NO 4774- | CH12745646 Extension R.H. - 26 H.D. |
| 11119039 Quadrant | 11301208 Anchorage RH | 1543507 Sealing ring | CH12745645 Extension L.H. - 26 |
| 11081961 Protection | 11201313 Air Inlet | 14542500 SER NO 10750- | CH12787 Thrust Bearing |
| 11119155 Pin | 11191798 Rear frame | 1543408 Cap | CH12724143 Cup Holder |
| 11082245 Protection | 11308228 912 mm | 14514902 Piston rod | CH127B-0808 Elbow |
| 11032211 Spacer | 11200957 Insulation | 14546411 SER NO 10030- | CH128F-1612 Reducer |
| 11109684 Bracket | 11200720 Storage Tray | 14513465 Bushing | CH12A-222 O-ring |
| 11113393 Housing (C04) | 11174004 Attachment | 1545848 Gasket | CH127B-1010 Elbow |
| 11038414 Main pressure valve TM NO 1354001 | 11160387 Plate | 20459007 Bracket | CH12A-155 O-ring |
| 11119040 Anchor Plate | 11180546 Wheel 25-17,00/1,7 | 1543410 Cap | CH12A-230 O-ring |
| 11051394 Tire 23,5 R25 XADN | 11168091 Diff Carrier | 20405852 Control Rod | CH128F-0604 Reducer |
| 11119035 Tube | 11200719 Storage Tray | 20459974 Timing gear cover | CH127E-1010 Connector |
| 11039047 Nut NW22 M35x1,75 | 11180058 Tire 750/65 R25 XLD | 1556126 Gear | CH12A-020 O-ring |
| 11032205 Bracket | 11170742 Bracket | 1556578 Compression ring | CH12747196 Slide Rail 13' |
| 11062312 Housing (IA) | 11173260 Connecting block | 20459020 Bracket | CH12A-247 O-ring |
| 11119161 Spring | 11414301 Decal | 1543409 Cap | CH12745 Washer |
| 11111879 Tine | 11181295 Top Clamp | 14536199 Seal | CH12A-167 O-ring |
| 11122531 Cable | 11200981 Link Arm | 14532314 O-ring | CH128B-10 Elbow |
| 11039387 Receptacle housing | 11709797 Switch Housing MA1 | 1543501 Sealing ring | CH13148 Bearing Race cone |
| 11119150 Attaching plate | 11176586 Bracket | 1556580 Compression ring | CH13A-0212 Cotter Pin |
| 11040680 Wire | 11708258 Plug | 14513455 Piston | CH127C-08 Tee |
| 11106561 Stop | 11301207 Anchorage LH | 1556533 Cylinder liner | CH12A-028 O-ring |
| 11121830 Front frame | 11308229 667 mm | 20549793 Locking agent | CH12A-453 O-ring |
| 11120129 Tire 23,5 R25 GP-4B | 11170024 Receptacle housing 48 -POLE | 402150 Upper cover door post, LPC | CH13A-0420 Cotter Pin |
| 11116528 Control panel CAB 4170 | 11200926 Anchorage | 406009 Hose Support | CH12A-110 O-ring |
| 11119025 Profile | 11195525 Mounting Strap | 20527324 Housing | CH12735539 Nut |
| 11115119 Anchorage | 11411731 Anchorage | 14881328 SER NO 10094- | CH13A-0840 Cotter Pin |
| 11112381 Bracket | 11841091 Clutch | 33281 SPARE PART CAB | CH13A-0516 Cotter Pin |
| 11122532 Cable | 11172578 Bracket | 1556566 Compression ring | CH13A-0324 Cotter Pin |
| 11122535 Cable | 11193493 Tank | 1556463 Companion flange | CH12A-044 O-ring |
| 11032210 Engine mounting | 11164859 Locking | 402151 Upper cover door post | CH13A-1048 Pin |
| 11104291 Plate | 11842530 Adhesive | 14543607 SER NO 10750- | CH13A-0432 Cotter Pin |
| 11122533 Cable | 11882501 Anchorage | 4781775 Tire 23,5 R25 RL2+ | CH12A-215 O-ring |
| 11116208 Housing (C27) | 11714686 Washer Pump | 3944416 Housing (SW5303, SW5304) | CH12A-159 O-ring |
| 11101980 Plate | 11709981 Distr Block | 14536834 Decal | CH12788 Gear |
| 11107616 Cylinder tube | 11191797 Rear frame 6x6 | 404143 Warning rotating components | CH13A-0848ZI Cotter Pin |
| 11101976 Bracket | 11841372 Screw | 52C-1006ZI Bolt MODEL G710, G736 | CH13A-0844 Cotter Pin |
| 11116527 Control Panel CAB 9834 | 11881305 Bracket SER NO -10003 | 3077914 Lifting eye | CH127B-0608 Elbow |
| 11142679 Tine | 11191042 Bracket | 48821861 T-nipple | CH13C-1224 Hose assembly |
| 11121942 Plate LH | 11882947 Washer | 20460322 Tension Pulley | CH13A-0848 Cotter Pin |
| 11122534 Cable | 11842545 Sealing strip | 467628 Bearing Cap | CH13A-1248 Cotter Pin |
| 11122538 Cable | 11883015 Plate | 20549871 Packing Compound | CH12747092 Slide Rail 12' |
| 11147812 Bracket | 11881214 Plate | 4803789 Bushing | CH12764 Bearing |
| 11038128 Shaft TM NO 11571 | 11884531 Washer | 1543568 Sealing ring | CH13J-0820 Pin |
| 11148815 Anchorage | 11882948 Spacer | 20412379 Hose Clamp | CH12846 Seal |
| 11056547 Flat bar | 1234878 Insulator | 1556127 Gear | CH13A-0524 Cotter Pin |
| 11156021 Roller | 11714687 Reservoir | 7282-11660 Cap | CH13A-0312 Cotter Pin |
| 11147513 Anchorage | 11841171 Bracket | 62796 Link upper | CH13C-0509 Spring Pin |
| 11119153 Slide bearing | 11840795 Stop | 4806988 Spacer ring | CH1412 End Piece |
| 11142730 Frame | 11842087 Moulding | 20810227 Compression Spring | CH130B-02 Terminal |
| 11119028 Spacer washer | 14311157 Twin wheels | 4880574 Clamp | CH13A-0628 Cotter Pin |
| 11052611 Tire 23,5 R25 XADT | 11883591 Bracket | 80679 Bolt on edge kit WID=2750 MM | CH14373X28 Hose |
| 11121943 Plate RH | 14345107 Cover plate | 401047 Warning hot components | CH14305 Cutting edge 1 x 8 x 2' |
| 11142680 Tine | 11988215 Piston | 4737309 Bracket LH | CH127B-1008 Connector |
| 11039206 Receptacle housing (EH) | 11988354 Brake shaft | 467629 Bearing Cap | CH13C-0520 Pin |
| 11160842 Bar | 14377943 Arm | 8193945 Plug | CH13D-1276 Bearing spindle |
| 11160590 Anchorage | 11851311 Guard KPL | 80345 Arm L50D/E, L60E, L70D/EL90D/E, L110E, L120D/E | CH14398 Cutting edge 3/4 x 8 x 6' |
| 11120128 Tire 23,5 R25 VLT-S | 11988205 Brake shaft | 8144057 Housing (SW8701) | CH13A-0412 Cotter Pin |
| 11160849 Plate LH | 1394997 Clamp | 1556963 Piston | CH14373X38 Hose assembly MODEL G710 - G736 |
| 11149032 Cylinder Tube | 11411671 Anchorage | 80344 Arm L50D/E, L60E, L70D/EL90D/E, L110E, L120D/E | CH13D-2020 Pin |
| 11156020 Axle | 14373586 Cylinder | 80108 Arm L50B/C/D, L60EL70B/C/D/E, L90C/D/EL110E, L120C/D/E | CH14A-20ZI Washer |
| 11142360 Frame | 14344509 Roof | 1556953 Inlet Manifold | CH13A-0824 Cotter Pin |
| 11147814 Anchorage | 12736X4 Tape sealant | 79590 Lug | CH14A-04ZI Lock Washer |
| 11119029 Attachment | 14343918 Sound absorber | 62795 Link R.H. | CH13J-1240 Pin |
| 11142946 Frame | 11886219 Wheel RH 16.9X30 | 324042 Gasket | CH13M-0929 Cotter Pin |
| 11144212 Sealing ring | 14373213 Indicator SER NO 1567 | 9565-21150 Piston | CH13J-0620 Pin |
| 11157681 Fork tine | 11886218 Wheel LH, 16.9X30 | 977416 RED, L = 200 MM | CH14C-24ZI Washer |
| 11060802 Tire 23,5 R25 VLT | 11884326 Spacer | 4858969 Top Clamp | CH13A-0836 Pin |
| 11156733 Cutting edge | 14373X50 Hose | 40G-0508ZI Bolt | CH14C-04ZI Washer |
| 11157160 Hook | 14514950 Bushing | 3197950 Plastic Box | CH12A-240 O-ring |
| 11104543 Link rod | 14382211 Boom 14312226 | 93687 Arm L50B/C/D, L60EL70B/C/D/E, L90C/D/EL110E, L120C/D/E | CH12A-451 O-ring |
| 11157162 Square Tube | 14509981 SER NO 4774- | 946309 Plug | CH14388X48 Hose assembly |
| 11164880 Protecting plate | 14513295 Housing | 977540 Cable Seal | CH13D-1624 Pin |
| 11170025 Cable terminal | 14312218 Wheel | 941937 Cable terminal | CH14712 Cutting edge 1 x 8 x 8' - 5/8 holes |
| 11119151 Thrust plate | 14373040 Retainer | 85155 Safety sign kit INCL ITEM NO 16 - 30 | CH14D-07 Washer |
| 11170031 Adapter M42x2 SIZE 24 | 14511894 Seal | 70377147 Housing | CH13C-0611 Spring Pin |
| 11164872 Spacer | 14513394 Rotor Shaft | 9480X15'? Hose | CH13C-0515 Pin |
| 11160929 Hinge LH | 14374053 Bracket | 79677 Lift plate CPL, front | CH13C-0510 Pin |
| 11160844 Hinge RH | 14514948 Cylinder head | 20460314 Housing | CH14P-06 Toothed Washer |
| 11147800 Bracket | 14509978 SER NO 4774- | 844114 Insulator | CH14D-12ZI Washer |
| 11157684 Strut | 14524460 RHSER NO 12317- | 404018 Cover seat riser vent | CH15386X134 Rubber Moulding STD |
| 11111877 Tine | 14513326 Cylinder head | 79591 Lug CPL, INCL ITEM NO 6 - 10 | CH14C-20ZI Washer |
| 11162440 Adapter | 14518650 Piston | 62794 Link L.H. | CH14A-06ZI Washer |
| 11175310 Plate | 14532313 Seal | CH100J-0604 Elbow | CH14F-08 Washer MODEL G720 - G736 |
| 11147153 Plate | 14373602 Cylinder | CH100J-0606 Elbow | CH16280 Elbow MODEL G740 - G780 |
| 11160848 Plate RH | 14514908 Bushing | 70369714 Housing | CH13J-0608 Spring Pin |
| 11148139 Attachment A1 | 14513446 Piston rod | CH12745517 Moldboard 1 x 26 x 14' | CH16727 Bearing Shell cup |
| 11156226 Top Clamp | 11988217 Support | CH12746 Spacer | CH14A-08ZI Washer MODEL G710 - G716 |
| 11180066 Tire 750/65 R25 GP3D | 14513466 Piston | CH12745093 Shoe | CH14A-07ZI Washer |
| 11162035 Bracket | 14536761 Decal Set SER NO 10390-10749 | CH12745640 Bracket LH | CH14T-05 Washer |
| 11180663 Rim Flange | 1234877 Insulator C53 | CH12737677 Washer | CH14H-10 Lock Washer |
| 11165029 Plug | 14519655 Piston rod | CH12785 Pin | CH15574 Strip |
| 11160998 Bearing | 14513448 Cylinder head | CH127F-10 Connector | CH14A-05ZI Washer |
| 11174003 Attachment | 14513453 Piston rod | CH12A-012 O-ring | CH14399 Cutting edge 3/4 x 8 x 7' |