Caterpillar 953K Loader parts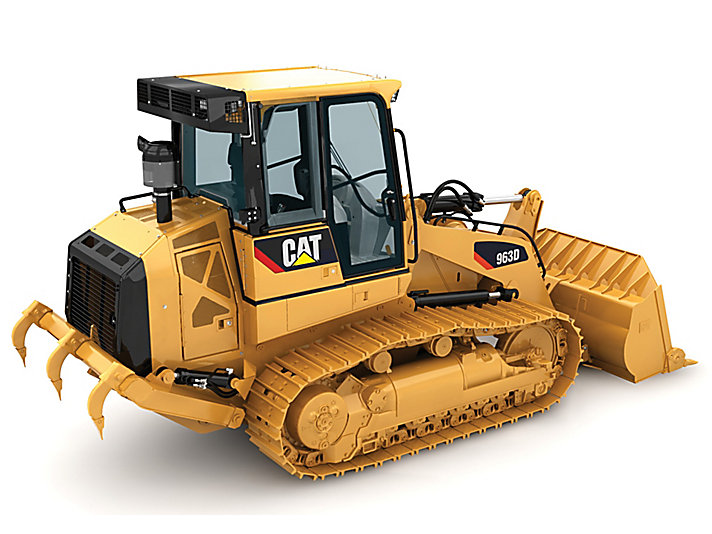 Here is some more information about Caterpillar 953K Loader:
ENGINE
Power 115.0 kg/mm
Engine Model Cat C7.1 ACERT
Net Power (Rated) - SAE J1349/ISO 9249 115.0 kg/mm
Net Power - Rated - ISO 9249 (DIN) 115.0 kg/mm

WEIGHTS
Operating Weight 15355.0 kg

If you send us your request, we will make you an offer for original and Aftermarket Caterpillar parts for your Caterpillar 953K Loader.
Caterpillar 953K Loader - it is a big machine. But even such machine sometimes needs maintenance.
Our online parts store give you an access to more than 1 000 000 Caterpillar parts that we have in our inventory.
Below is a small list of Caterpillar parts for this equipment. However, if you are interested in something - please use the site search.
| | | |
| --- | --- | --- |
| 9P0175 - HOSE A | 5D2335 - HOSE A. | 0676874 - WASHER |
| 3206826 - GASKET KIT | 1T1951 - GEAR | 8T4620 - NUT-CAP |
| 2835215 - PISTON-CLA | 1189491 - INSERT | 6V1205 - GASKET KIT |
| 7P7734 - ROD A | 3964146 - BRG-TPR-CLA | 2G7002 - SEAL RING |
| 1859398 - HOSE AS | 2111322 - CYL GP-0150- | 1303809 - ROD AS.- TRA |
| 1T0267 - RACE & ROLLE | 3H2319 - GASKET | 8N7928-020 - ENGINE BEARING |
| 8T3590 - SEAL KIT-STD | 1061625 - LINK | 9S4490 - GASKET |
| 4N0849 - PLATE | 4L6193 - MANIFOLD | 4I1671 - HOSE A |
| 2104723 - HOSE AS. | 2W7239 - HOSE AS | 1793427 - SEAL-TCK(MAS |
| 6V6372 - GASKET KIT | 2G4508 - HOSE A | 3006799 - EDGE CUTTING |
| 4J0974 - SHAFT | 1P7363 - SEAL | 1255375 - BOLT |
| 9M3210 - GASKET | 4F3653 - BOLT | 8T7306 - SEAL FACE |
| 1T1980 - TORQUE CONVERTER | 7J3406 - HOSE A | 9U1364 - HOSE A |
| 2502473 - CYL GP-0150 | 0300060 - CUP | 7H3608 - NUT |
| 1169612 - HOSE A | 1360289 - HOSE A | 1165726 - SWITCH |
| 1974185 - GASKET | 6V3791 - GASKET KIT | 7G1898 - SEAL |
| 6T8021 - SOLENOID G | 5P9519 - SEAL O RING | 2T1915 - HOSE A |
| 8H5306 - KEY | 2929383 - KIT-GASKET-S | 7N0626 - GSK-CYL HD |
| 5I8679 - HOSE A | 8W7264 - HOSE A | 9L8198 - SCREW CYLINDER HEAD |
| 8D8305 - HOSE A | 3T3057 - PISTON | 6N7035 - SOLENOID |
| 3L1850 - PLUG | 9F7022 - CAPSCREW | 8W2296 - HOSE A |
| 4V0815 - HOSE A | 2U4145 - SEAL-O-RING | 2824447 - HOSE AS. |
| 2213406 - SENSOR GP | 9X2192 - GASKET KIT | 5H2532 - KEY |
| 2955695 - BEARING-CLA | 1754143 - PUMP A | 0951705 - O-RING |
| 8M2229 - OIL SEAL | 6Y5839 - BIT-RH | 1756565 - MOTOR GP-PST |
| 1259631 - HOSE AS | 2P1274 - GASKET | 4K7296 - RACE |
| 8P8796 - SEAL | 4Y5853 - CAPSCREW | 5S8358 - HOSE A |
| 3P3242 - SHAFT | 1978392 - SENSOR A | 1662340 - SEAL-PRESS I |
| 5U3145 - HOSE A | 9R1107 - BEARING | 8T4989 - CLAMP |
| 9T7391 - CYLINDER G | 7D9175 - HOSE A | 6D6227 - BLOCK |
| 1169937 - SENDER A | 6F7063 - NUT | 0676121 - BOLT 3/8 X 1 |
| 24889C1 - BOLT 3/4 X 2 1/4 | 1034562 - INJECTOR G | 3F0017 - GEAR |
| 1555282 - HOSE AS | 6N8453 - HOUSING | 5P9229 - GASKET KIT |
| 1668136 - CYLINDER AS | 7I7714 - PISTON | 1549491 - MANIFOLD |
| 1193086 - SLEEVE | 0L2070 - CAP SCREW | 19M7759 - BOLT, 16MM |
| 3K3753 - GASKET | 1912434 - SEAL KIT-STD | 8T1551 - SEAL KIT-STD |
| 8N7953 - PLATE | 7S0140 - HOSE A | 0815526 - NUT-HEX CAP |
| 1724288 - HOSE AS. | 1501714 - PRECLEANER A | 5008510 - GSKT-PLT-C |
| 1233292 - GASKET | 6N4441 - SHAFT | 9D6068 - HOSE A |
| 2729768 - HOSE AS. | 5U2901 - HOSE ASSEM 1 | 1144293 - PULLEY |
| 1597148 - MOTOR GP | 2B0947 - BOLT | 2123266 - HOSE AS. |
| 1W7391 - GASKET | 5230565 - TIE ROD-CL | 1654962 - PUMP AS |
| 2161152 - HOSE AS. | 0875458 - HOSE AS | 4463077 - GEAR-PL-CL |
| 1450701 - MOUNT AS | 8S2548 - SHOE | 1637339 - HOSE AS |
| 1036132 - BOLT | 9M0201 - RING | 6K3945 - TUBE A |
| 0321609 - HOSE | 2M7633 - BEARING A | 7T7614 - TAPERED BRG |
| 2A6757 - HOSE A | 1960805 - HOSE AS. | 2839988 - SHOE AS.-LIN |
| 4L2729 - WASHER | 7X9741 - HOSE A | 4V0222 - PIN |
| 6Y4047 - HOSE A | 3527122 - VALVE GP-RLF | 1025903 - HOSE A |
| 1602251 - SLEEVE-INCH | 4378117 - GASKET-K-C | 5I4456 - HOSE AS |
| 7X2804 - SEAL KIT | 2961367 - SHAFT AS-CLA | 5S8798 - HOSE A |
| 8G1171 - HOSE A | 7T0157 - SEAL G | 7P6770 - SUPPORT A |
| 1A4094 - GASKET | 3G7645 - CYLINDER AS | 1663987 - HOSE AS |
| 8N9174 - LINER, CYL | 8W5563 - HOSE A | 4E0916 - HOSE A |
| 1326597 - SPL CONE | 2166123 - HOSE AS. | 1127992 - GASKET KIT - |
| 2H5079 - GASKET KIT | 3B4613 - COTTER PIN | 7X6182 - SENSOR A |
| 7T0874 - PIN | 6Y1207 - PIN | 1520272 - HOSE AS |
| 4T8701 - CYLINDER A | 1186023 - SEAL KIT | 2880935 - ROLLER GP-DF |
| 0L0559 - BOLT 1/2X1 1/2NC | 0329839 - SCREW | 1052485 - GEAR |
| 9W6684 - SEAL KIT | 8U6246 - BOLT | 3602346 - HORN-24V-CLA |
| 3U2759 - HOSE A | 4189597 - GEAR-PL-CL | 1057407 - BOLT |
| 4U2233 - HOSE ASSEM 1 | 3127541 - MOTOR GP-STG | 7G9120 - PISTON |
| 7G2474 - GEAR | 1211405 - SEAL KIT | 1259480 - HOSE AS |
| 8I0294 - PLATE A RH | 7Y1960 - CORE AS | 4P6649 - MUFFLER |
| 1896381 - KIT - GASKET | 8E6759 - CONNECTOR A (1224681) | 2533503 - SEAL KIT |
| 8H7577 - PLATE | 5D9465 - 7S0191 | 5U6020 - HOSE ASSEMBL |
| 6K0613 - TERMINAL | 3274053 - CENTERING BU | 2087947 - PUMP GP-F IN |
| 6C6635 - HOSE AS-XT | 1809351 - HOSE AS | 2H1821 - CUSHION A |
| 8C5791 - GASKET KIT | 5P5411 - RACE | 1S9867 - BEARING |
| 9G4437 - HOSE A | 3W1313 - HANDLE | 8S4190 - SEAL |
| 7H3787 - RING | 1786578 - FAN-SUCTION | 1259267 - HOSE AS |
| 4194729 - GUARD-TR-C | 2518609 - SPRING (1060669) | 5S5199 - PIN |
| 8N5676 - LINER-CYLINDER | 8T4240 - RING RETAIN | 1555605 - JOINT AS |
| 4N1868 - GASKET | 10R7556 - WATER PUMP | 2363007 - HOSE AS |
| 9U8536 - SEAL AS. | 7T3492 - SOLE (5J2827) | 5P2304 - OUTER RACE A |
| 9Y4104 - HOSE | 2450601 - SEAL KIT | 6H9158 - GEAR |
| 7U4964 - HOSE A | 8C5836 - SEAL KIT-O/S | 7W5619 - PISTON AS |
| 1348726 - AIR FILTER | 0R1012 - PUMP AS WTR | 1368640 - GASKET KIT |
| 8W3958 - HOSE A | 1357938 - RING-BACKUP | 6I0284 - SPRING |
| 4436537 - SENSOR, COOLANT | 7C0576 - HEAD A | 9T2633 - SEAL KIT |
| 1B0581 - CAP SCREW | 1W9897 - WASHER | 1388710 - HOSE AS |
| 860523 - PIN 320C/D | 1V9673 - BARRIER | 2T1050 - HOSE A |
| 8E1859 - SEAL GP. DUO-CONE | 1888618 - CLAMP | 0R3051 - INJ G FUEL CAT REMAN (4P9075) |
| 2380479 - ELEMENT | 2963614 - TURBO GP-BAS | 2238990 - BOLT-HEX SOC |
| 5S2106 - SEAL | 9C2413 - HOSE A | 4M9275 - PUMP A. |
| 2313538 - SEAL-WIPER (1672459) | 3802327 - HOSE AS. | 0916732 - HOSE A |
| 9R7422 - HUB | 1092976 - HOSE A | 1113371 - BOLT |
| 7D7699 - HOSE A | 5P6011 - M TUBE STK | 0958027 - NIPPLE |
| 1663361 - V-BELT SET | 5A6787 - CAP A. | 6V9885 - GASKET KIT |
| 3256107 - HEAD AS-CLA | 8Y4510 - HOSE A | 1624147 - HOSE A. |
| 4P2932 - TENSIONER AS | 0R9372 - HEAD GP CYL | 7E9512 - SKIRT PISTON |
| 1510465 - HOSE AS | 2M4314 - BUSHING | 9J9062 - BOLT |
| 0819170 - FITTING | 8H0433 - CUSHION | 6W0016 - HOSE A |
| 1326127 - SEAL KIT STD | 6W3496 - HOSE AS | 2T1765 - HOSE A |
| 9K0384 - CYLINDER A | 8J4124 - HOSE A LH | 6I0891 - RING KIT |
| 0337808 - CLIP | 2270677 - HOSE AS | 5S9231 - HOSE A |
| 1117057 - HOSE AS | 5I4475 - SHAFT | 8D9088 - CONNECTOR AS |
| 1672305 - SEAL-U-CUP | 6N4167 - CONN ROD BRG 0.050 | 9G2103 - HOSE A |
| 4V2115 - PIN | 0898335 - SCREW | 2554311 - VALVE GP-SOL |
| 3G5496 - New Rebuilt - CYL GRP | 2B1579 - DRUM | 6V2521 - KIT GASKET |
| 7X4803 - SEAL | 6T0489 - BUSHING | 2118252 - Turbocharger S310S089 173038 |
| 8C8456 - SEALED CAP | 3G6658 - HOSE A | 2Q2626 - HOSE AS |
| 1013374 - GEAR | 9D5942 - BEARING | 1043124 - SHIELD |
| 8W4531 - HOSE AS | 7S6333 - ELBOW | 4P4313 - SCREW ADJ |
| 6F7037 - BOLT | 9N1853 - GASKET | 4P9666 - LINE AS |
| 9T9023 - CYLINDER G | 1914904 - HOSE AS | 6V5493 - KIT GASKET |
| 4T2353 - TIP | 6C4405 - HOSE A | 1497048 - GASKET KIT |
| 4S6190 - PINION | 8J7409 - GASKET | 4M6582 - SEAL |
| 3Q7891 - HEX SCREW | 6T3935 - PUMP AS | 1526486 - ROD AS |
| 0980804 - BEARING | 6E4221 - SWASHPLATE G | 2323232 - ROD AS |
| 6L2274 - ROTOR A | 0676906 - GASKET | 8G4187 - PIN |
| 691178 - GASKET | 7C9642 - COTTER PIN | 2426795 - CYLINDER AS |
| 3S5308 - GASKET | 2U6157 - HOSE A | 8X3478 - HOSE A |
| 1220290 - HOSE AS | 9W9013 - END BIT (9F7075) | 0908360 - HOSE A |
| 4656502 - FILTER-HYD | 7S6623 - BUSHING | 5K6377 - PIN |
| 1712092 - PUMP GP-PS-B | 9X2473 - SEAL KIT | 1U7680 - COUPLER |
| 5S7053 - RING | 8T4849 - KIT GASKET | 2703440 - HOSE AS. |
| 1809417 - NUT | 2244384 - GASKET KIT | 1673441 - LAMP G-FLOOD |
| 2236738 - HOSE AS | 6Y9128 - HOSE AS | 9X6245 - GASKET KIT |
| 7N5515 - GASKET | 8K4037 - HOSE A | 7V7622 - HOSE A |
| 3305011 - MOTOR GP-WIP | 7H7444 - PIPE | 8N8453 - SEAL GROUP |
| 1467742 - LATCH KIT-RH | 2366366 - BOLT | 9M5140 - PLATE |
| 1440621 - GASKET | 7X1885 - BRACKET | 6P6323 - HOSE AS |
| 0R1091 - MOTOR G ELEC | 8J4389 - RING | 1070583 - BOLT LOCKING |
| 1R0732 - FILTER A | 1473957 - SHIM | 4N5637 - TURBO G |
| 9R8196 - SHAFT | 0965861 - WASHER | 1311641 - CAP AS |
| 1835011 - SENSOR GP-SP (3E8848) | 0915245 - HOSE A | 2R0759 - SEAL |
| 1523750 - BEARING | 2824446 - HOSE AS. | 1M3937 - RING |
| 2091456 - HOSE AS. | 7F7510 - LOCK | 9P4193 - PIN |
| 3164419 - SPROCKET (2605879) | 4V6562 - HOSE A | 3680108 - PLATE-CLA |
| 2A0525 - GASKET | 2308998 - TUBE AS-NO. | 5L3834 - VEE BELT |
| 0981186 - O-RING | 1299268 - CONTROL GP | 7T6036 - LINK |
| 773921 - WASHER 5/16 | 5P0361 - GASKET KIT (1568207) | 1F3603 - BELT |
| 1418989 - HOSE AS | 0982599 - FTG ZERK | 0964200 - RUBBER MOUNT |
| 0950800 - WASHER | 5P3723 - BEARING-CONE | 7X2686 - SEAL KIT |
| 3D6395 - HOSE A | 9J3826 - HOSE A | 3G9363 - HOSE A |
| 1255909 - HOSE AS | 8M4228 - RING WEAR | 1550073 - PUMP G |
| 8Y6631 - STRIP | 8S3372 - RING | 1095921 - HOSE A |
| 8C1770 - SEAL | 5H4909 - SEAL | 3251074 - PUMP GP-FUEL |
| 7I1206 - 7I1204 | 5V5963 - HOSE A | 1S7347 - RING |
| 1352709 - GASKET KIT | 2P0835 - GASKET KIT | 1465293 - SEAL |
| 7W4553 - GASKET | 8T4827 - SEAL O RING | 4J0527 - SEAL O RING |
| 9R9812 - PIN | 8W7821 - HOSE A | 3714319 - DISC FRICTIO |
| 2132410 - GASKET | 1863620 - HOSE AS | 1477166 - MOTOR GP-ELE |
| 2417593 - HOSE AS. | 6C2864 - BULB | 1453031 - PISTON |
| 7Y1362 - CORE AS | 3W2254 - TUBE A | 7E9197 - PUMP AS |
| 2Y8285 - SEGMENT - 955 (3 PCS) | 1950053 - HOSE AS | 5S5601 - HOSE A. |
| 2D5511 - PIN | 3348404 - GASKET KIT | 3D6325 - GASKET |
| 2P9655 - HALF-LINK | 1089977 - HOSE AS XT | 9Y9311 - FLYWHEEL AS |
| 1G4763 - HOSE A | 7T8174 - GEAR | 3645270 - BRACKET-CLA |
| 8T4748 - LATCH A | 2131972 - LINK A-TRACK (2019118) | 7E8449 - HOSE A |
| 9T5215 - CYLINDER AS | 5P8998 - NIPPLE (1362064) | 1S0048 - HOSE A |
| 1590464 - ADAPTER | 6Y1579 - PIN | 1W6326 - BEARING (1W4594) |
| 4202504 - BRG-ALIN-C | 9R0158 - WASHER | 1N3821T - CONN ROD BRG .010 |
| 9W2888 - HOSE A | 5G7701 - TUBE AS | 1A2208 - BOLT |
| 4I1457 - 4I1455 | 9R3527 - CARRIER | 9L2035 - PULLEY |
| 9M2012 - SPACER | 0336028 - O-RING | 0773293 - O-RING |
| 0R6158 - Turbocharger TL8118 465955-5004S | 0519144 - GROUP-HYDRAULIC KIT | 8S4137 - SPRING |
| 1850040 - SEAL-O-RING | 3D4896 - BEARING | 7D9787 - HOSE A |
| 0998110 - BOLT | 1276333 - HUB | 4L7248 - SEAL-LIP TYP |
| 9H2282 - GASKET | 1236809 - HOUSING | 3330960 - STRIP-WEAR |
| 7H2241 - RACE | 5K9246 - FITTING | 9W2316 - EDGE CUTTING |
| 4P9827 - PUMP AS | 1859525 - SEAL KIT-STD | 5T6974 - HOSE A |
| 0774287 - BEARING, NEE | 7M7681 - ROD | 3G1644 - HOSE A |
| 2S3087 - AIR CLEANER | 2V5551 - PINION | 1733496 - BARREL |
| 8842-V17 - WELD ON ADAPTER | 9S3367 - GASKET KIT | 6V0913 - SEAL O RING |
| 5F1399 - TUBE AS | 4W2471 - SPRING | 8M7836 - SHAFT |
| 1644587 - GASKET KIT | 1180986 - HOSE A | 9X2508 - BOLT |
| 1402246 - GASKET KIT | 2W6030 - TUBE AS | 1264413 - RING-PISTON |
| 2506556 - LINER KT-CLA | 1012586 - HOSE A | 3031424 - PUMP GP-GR B |
| 3T6862 - HOSE A | 953414 - SPRING | 2Q3614 - HOSE AS |
| 1325246 - RING-PISTON | 2020306 - HOSE AS | 3421791 - CYL GP-0130 |
| 3E8907 - KIT GASKET | 7E6003 - BEARING | 5H7436 - GASKET |
| 7W9417 - BEARING-MAIN | 5S7723 - HOSE A | 2P8815 - KIT BRUSH |
| 2W3276 - IMPELLER (1299907) | 4W2587 - Turbocharger TV8112 465332-5009 | 4I1186 - GLASS |
| 3F6521 - BRACKET | 2339251 - HOSE AS. | 2L8075 - TERMINAL (1284183) |
| 8F8079 - BOOT | 8T7298 - SEAL O RING | 1359019 - HOSE A-XT |
| 2177884 - GASKET KIT | 1283733 - HOSE AS | 5G0868 - HOSE A |
| 0R0832 - CYL HEAD A | 4L3754 - LOCK | 2669852 - TURBO GP-BAS |
| 6F9190 - SPIDER AS | 909024 - KIT | 1083421 - HOSE A |
| 8V8416 - HOSE A | 1647590 - ROD AS | 8J2354 - BRG-SLEEVE |
| 9X8480 - BOLT | 9C2798 - GEAR | 4N0556 - GASKET |
| 2031932 - HOSE AS. | 2P5711 - SPRING | 8C3898 - RAD HOSE |
| 2193306 - REGULATOR-TE | 4573661 - KIT GASKET | 8T4476 - SET SCREW |
| 9R3161 - SHAFT | 0619471 - BELT | 8M2618 - MST PIN- CLA |
| 1071392 - HOSE A | 8N0036 - SPIDER | 1596064 - GASKET KIT |
| 4S5992 - CYLINDER | 1539763 - HOSE AS | 7P8326 - HOSE A |
| 4D9895 - 5S5520 | 1950462 - HOSE A | 5G8321 - HOSE A |
| 2Y5636 - HOSE A | 8X5982 - HOSE A | 2907314 - LINK MASTER |
| 5P3279 - GASKET KIT | 1321999 - GASKET KIT | 3209337 - BOLT |
| 7N3451 - BASE A OIL | 2U1619 - NIPPLE GREAS | 2237811 - GASKET KIT |
| 9M3893 - BEARING | 1B2718 - CAP SCREW | 2364984 - HOSE AS (1367684) |
| 6W6680 - HOSE A | 1108478 - PUMP G | 5T4810 - HOSE A |
| 9N2703 - TURBO G | 8E0735 - TORQUE CONVERTER | 3G8293 - END BIT |
| 4455982 - LOCK, INNER | 1P1991 - GEAR PUMP | 9W0473 - LINING |
| 8084924 - LINK, BUCKET-RH | 3383454 - MOTOR GP-ELE | 1682203 - SHIM-SHAFT |
| 3147649 - HOSE AS. | 8M3837 - PLUG | 2902146 - TUBE |
| 1270890 - STANDPIPE | 9G5664 - STOPPER | 0957189 - BOLT |
| 5M2736 - SCREEN A | 1752166 - GEAR-PLANET | 2A4781 - BOLT |
| 1295844 - HOSE A | 9T2053 - BUSHING | 4650584 - KITGASKET |
| 1893869 - BEARING-SLEEVE | 1300013 - COIL AS | 2M3432 - GROMMET |
| 2991978 - BRACKET-CLAS | 8T1400 - SEAL KIT-STD | 1990752 - PISTON - BRA |
| 1T0787 - PLATE | 4698465 - KITGASKET | 4M5283 - BOLT |
| 9N4332 - PLATE CL | 3N2078 - PUMP G FUEL | 2041383 - HOSE AS. |
| 513123 - SEAL KIT | 2835212 - PISTON-CLA | 1444105 - HOSE AS |
| 8V7385 - HOSE A | 5C7883 - BOLT | 1514199 - SCREW |
| 6D2871 - 7D5262 | 7S6532 - GUARD A | 2012670 - CORE A |
| 3982935 - BRG-BALL-CLA | 3604172 - KIT GASKET | 5P1962 - GASKET |
| 4P0334 - GASKET AFTCL | 1W1228 - TURBOCHARGER | 2353548 - SEAL-O-RING |
| 1720181 - TUBE AS | 2551989 - HOSE AS. | 5B7017 - SEAL |
| 7N8982 - DRIVE G -FAN | 9G5322 - SEAL | 2K6409 - PIN |
| 9W6194 - BIT LH | 5E3148 - BEARING BALL | 2G6653 - BELT GP. |
| 1581443 - GASKET KIT | 4N7697 - CRANKSHAFT A | 8X8743 - HOSE AS |
| 0925968 - HOSE A | 1160506 - COUPLING AS- | 5532021 - CM. HOSE |
| 2344504 - CYLINDER AS | 9P8451 - CARRIER | 4097517 - TRACK BOLT 3/4 X 2 13/32 |
| 5H4343 - GASKET | 4364701 - RING-RETAI | 4E6615 - HOSE A |
| 5W5357 - NUT | 1Y0412 - ELBOW | 2941774 - SEAL-O-RING |
| 1313815 - SEAL KIT | 5M7346 - GEAR | 8R7075 - RACK |
| 3784056 - ROD AS (9T2420) | 7S0542 - FAN | 1550708 - GREASE-MULTI |
| 2890585 - VALVE GRP | 6K8118 - TUBE AS | 2357634 - PIN |
| 220077 - HYDRAULIC FILTER | 8J7075 - HOSE A | 5S3676 - SEAL O RING |
| 1183791 - GASKET KIT | 3G6538 - PISTON | 3777428 - BEARING-CLA |
| 2Y8330 - HOSE A | 6N0125 - BONNET | 1896312 - PUMP GP-GR B |
| 9D4691 - HOSE A | 8N7810 - RING-PISTON | 5J4973 - RING |
| 1625231 - GASKET KIT | 6V9255 - KIT GASKET | 2Q5628 - HOSE A |
| 8S5067 - GASKET | 5I3096 - HOSE AS | 6N4461 - HOSE A |
| 7D0795 - HOSE A | 2933246 - PUMP GP-F IN | 1L7846 - O RING |
| 2000406 - FINAL DRIVE | 9M5137 - BRACE | 1674179 - SPRING-GAS |
| 8T1779 - CONNECTOR | 3879436 - INJECTOR GP | 8C3820 - RING |
| 3092696 - ENCLOSURE KIT | 4330791 - IMPE-PMP-C | 1216278 - 121-6276 |
| 6N9604 - REBUILD KIT | 1649510 - GASKET KIT | 7S3919 - CLIP |
| 0644117 - BEARING | 6E4213 - PISTON KIT | 5T8330 - HOSE A |
| 7C2105 - LINE AS | 6W0330 - SWITCH | 0R8381 - SHOE AS |
| 5S9320 - HOSE A | 1928303 - GUARD AS | 1T1049 - GEAR |
| 2147635 - ARM GP-WIPER (1555787) | 1487425 - GUIDE-VALVE | 2076641 - HOSE AS |
| 9S1069 - GASKET KIT | 6V5926 - KIT GASKET (1471007) | 8D2116 - GEAR |
| 1318881 - CLAMP AS | 7E8630 - HOSE | 1U3451 - TIP |
| 9V3289 - PIN | 3P7158 - GASKET | 7D5143 - HOSE A |
| 1S9873 - ROD A | 7F7278 - BUSHING | 1758184 - SHOE |
| 7T8769 - HOSE A | 4Z6311 - CYLINDER GP | 1S4018 - HOSE |
| 8C9986 - SOLENOID G (1255773) | 2137192 - MOTOR GP-GR( | 7F8619 - BOLT |
| 1303311 - HOOD D8R | 8T2287 - MIRROR | 2009133 - MASTER BOLT |
| 1678164 - HOSE AS | 7N6198 - HOUSING | 1629361 - HOSE AS |
| 7X2687 - SEAL KIT | 5M4606 - DOWEL | 1173447 - GASKET |
| 1306859 - PRECLEANER G | 9X7729 - SEAL | 2048262 - 204-8261 |
| 2088112 - HOSE AS. | 5J4485 - COVER | 5I5112 - BOLT |
| 2350992 - HOSE AS | 6D2479 - 8D6616 | 5S6796 - DRUM |
| 8S1541 - DRIVE ASSY. | 9W2627 - SEAL G | 1358573 - BOLT |
| 4630193 - KIT GASKET | 2885956 - HOSE AS | 4T6097 - RING |
| 7U0390 - BUSHING | 5T9987 - HOSE A | 4256412 - GASKET |
| 9N1545 - RACE | 6V2929 - GASKET KIT | 2P2652 - FUEL LINE |
| 0050469 - CUP | 1122488 - SIDE CUTTER LH | 1319797 - HOSE AS |
| 0875805 - PIN | 4T1389 - PIN | 9L5709 - HOSE A |
| 1B9919 - SEAL-OIL | 1721129 - HOSE A | 2208142 - MOTOR GP |
| 1507585 - PUMP GP (1110117) | 1259352 - SWITCH | 7R0262 - HOSE |
| 8T8046 - ELEMENT-HYD | 3660547 - DISC-FRICTIO (6T4944) | 7N1996 - LAMP AS |
| 1102806 - HOSE GP | 2151698 - PINION-LEGCY | 8D0571 - HOSE A |
| 4H9342 - SHELL | 3P1671 - RING | 1516778 - FRAME AS |
| 9K0322 - GEAR | 2755274 - GEAR-PLNT-CL | 6D5634 - HOSE A |
| 1797867 - HOSE AS | 6V4766 - GASKET KIT | 6I1025 - FUEL LINE |
| 7C5922 - INSERT-EXH | 8C5788 - SEAL KIT | 502792 - AUGER SPROCKET |
| 8W3775 - HOSE A | 5M0989 - TUBE | 7G5730 - RING-SEAL |
| 9N4302 - TIP LONG | 6D8671 - BOLT | 2518203 - NUT |
| 0821345 - CLAMP | 2U0545 - O RING | 2L8259 - LEVER AS |
| 7I2730 - PUMP AS | 7D8793 - ELBOW | 7S9294 - SHOE |
| 2169835 - TUBE AS-CYL | 1378247 - HOSE AS | 1071643 - HOSE A XT |
| 9D6586 - SEAL | 9U4660 - HOSE A (1551766) | 1677691 - HOSE AS |
| 6L8972 - COVER AS | 2303919 - HOSE AS | 4V5203 - HOSE A |
| 7Q8319 - NUT | 9C6667 - HOSE A | 0813885 - AXLE |
| 7W3978 - ARM AS-INJ | 8B3410 - GASKET | 3429553 - SPRING AS |
| 7N9169 - LEAD A | 3462035 - PUMP GP-F XF | 1997417 - SEAL KIT |
| 1768520 - NUT | 1Q5204 - HOSE A | 967571 - OIL SEAL |
| 4L6145 - GASKET | 2W3797 - SEAL (8S4275) | 0R2731 - PUMP GP-WATE |
| 1978006 - SEAL-O-RING | 5D1272 - HOSE A | 1W5724 - HOUSING |
| 0952040 - GASKET | 0990000 - SWITCH | 8V8879 - HOSE A |
| 5F9669 - LOCK | 1089109 - NUT | 2840478 - HOSE AS. |
| 9G3526 - GEAR | 2487836 - SEAL | 6W1395 - HOSE A |
| 2224088 - HOSE AS (FOR | 8S9234 - Turbocharger 4LE504 310258 | 1280177 - HOSE AS |
| 3F3433 - O RING | 8X0664 - HOSE A | 8W5059 - HOSE A |
| 7N2871 - FUEL LINE | 3G2806 - CARTRIDGE AS | 4Y3712 - HOSE A. |
| 5D6312 - 7S3401 | 1095840 - ADAPTER PLUG | 1871513 - SKIRT - PIST (1154083) |
| 7X0308 - BOLT | 8I0835 - GUARD AS | 6J8814 - PROTECTOR |
| 7C8191 - ROTOR AS | 2166589 - HOSE AS | 1070266 - AIR FILTER |
| 6718005 - CUTTING EDGE | 4P9594 - CARTRIDGE AS | 1904239 - HOSE AS. (4E9418) |
| 1R6962 - RING-BACK | 3K6769 - NUT | 5F9418 - GASKET |
| 1130305 - ELEMENT | 1859507 - SEAL KIT-STD (7X2750) | 7K0108 - HOSE A |
| 2149169 - STUD | 5J6891 - EDGE | 6V2584 - GASKET KIT |
| 1271960 - SCREW | 5U3143 - HOSE ASSEM 1 | 1W5658 - TUBE A |
| 2P3839 - CRANKSHAFT | 6W4343 - PIN AS | 1004721 - HARNESS |
| 1149278 - SEGMENT-SPRO | 7T6516 - HOSE A | 0694871 - HOSE A |
| 5H4507 - GASKET | 2258016 - WATER PUMP | 4309103 - KIT GASKET |
| 1130453 - HOSE A | 1778506 - HOSE AS | 7S6719 - STUD |
| 8J1061 - HOSE A | 5I3103 - HOSE A (1421116) | 1184728 - ELBOW |
| 2G5886 - COVER | 7T9005 - HOSE A | 2580500 - SEAL KIT |
| 9S7069 - ALTERNATOR 24V 35 AMPS. | 0067237 - CUP | 0964800 - BOLT |
| 1V8852 - CAP | 2278161 - MOTOR GP PST | 1T0813 - STATOR |
| 9G1231 - PLATE | 2G4573 - HOSE A | 4T5273 - CUTTING EDGE |
| 0781954 - O'RING | 2270620 - GAUGE | 7Y6618 - PIN |
| 1019350 - EDGE | 0981218 - PIN | 5K3697 - CORNER |
| 4W7404 - New Rebuilt - CYL HEAD | 0546530 - CAP | 1P1833 - ADAPTER |