Komatsu Control Modules, Units - ECU, ECM
In Komatsu electronics, an electronic control unit (ECU) is an embedded system that controls one or more electrical systems or subsystems in Komatsu technology.
ECM (electronic engine control).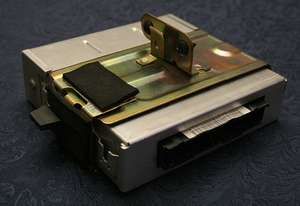 Komatsu ECM - Engine Control Module.
Komatsu ECU - Electronic Control Unit - electronic control unit - a general term for any electronic control unit.
By types of ECU can be divided into:
- Electronic (ECU),
- Engine control unit (ECM)
- Combined power transmission control unit
- Transmission control unit
- Brake control unit
- Central control module
- Central synchronization module
- Main electronic module,
- Suspension control module.
Taken together, these systems are sometimes referred to as Komatsu computer hardware. Technically, this is not a single computer, but several blocks. Sometimes a single assembly includes several separate control modules.
Modern Komatsu equipment include up to 80 ECU. Embedded software in an ECU continues to evolve according to quantity, complexity, and sophistication. Managing the increase in complexity and the number of ECUs as Komatsu parts in Komatsu technology has become one of the key tasks.
| | |
| --- | --- |
| 04010827 - CONTROL | 723-44-12100 - CONTROL |
| 04200130 - CONTROL | 723-44-13101 - CONTROL |
| 04510370 - CONTROL | 723-44-13400 - CONTROL |
| 10410944 - CONTROL | 723-44-13500 - CONTROL |
| 1253211H91 - CONTROL | 723-44-14100 - CONTROL |
| 1268814H1 - CONTROL | 723-46-13505 - CONTROL |
| 1287316H1 - CONTROL | 723-46-27101 - CONTROL |
| 1295952H91 - CONTROL | 723-46-27200 - CONTROL |
| 142088 - CONTROL | 723-47-13505 - CONTROL |
| 1437232H1 - CONTROL | 723-47-17107 - CONTROL |
| 144-Y11-1820 - CONTROL | 723-47-18101 - CONTROL |
| 14X-15-15003 - CONTROL | 723-47-19104 - CONTROL |
| 14X-911-7701 - CONTROL | 723-47-19402 - CONTROL |
| 14X-911-7710 - CONTROL | 723-47-26104 - CONTROL |
| 152864 - CONTROL | 723-47-26500 - CONTROL |
| 19240 - CONTROL | 723-47-27501 - CONTROL |
| 195-40-00120 - CONTROL | 723-47-27502 - CONTROL |
| 198-911-9410 - CONTROL | 723-47-27802 - CONTROL |
| 198-911-9620 - CONTROL | 723-48-19104 - CONTROL |
| 19M-43-33501 - CONTROL | 723-48-25500 - CONTROL |
| 19M-43-35501 - CONTROL | 723-48-26104 - CONTROL |
| 203-946-1410 - CONTROL | 723-48-26600 - CONTROL |
| 205-54-71803 - CONTROL | 723-48-27500 - CONTROL |
| 205-979-6160 - CONTROL | 723-48-27501 - CONTROL |
| 20Y-43-23221 - CONTROL | 723-48-27502 - CONTROL |
| 20Y-54-13861 - CONTROL | 723-48-27602 - CONTROL |
| 20Y-977-2140 - CONTROL | 723-48-27701 - CONTROL |
| 20Y-979-7450 - CONTROL | 723-48-27702 - CONTROL |
| 20Y-979-A080 - CONTROL | 723-48-27801 - CONTROL |
| 21K-06-21151 - CONTROL | 723-48-27802 - CONTROL |
| 21N-06-11111 - CONTROL | 723-48-27901 - CONTROL |
| 21P-60-K1920 - CONTROL | 723-48-27902 - CONTROL |
| 21W-54-14250 - CONTROL | 723-48-28101 - CONTROL |
| 22M-979-2141 - CONTROL | 723-48-28201 - CONTROL |
| 22M-979-3140 - CONTROL | 723-48-28901 - CONTROL |
| 235-15-25003 - CONTROL | 723-49-18202 - CONTROL |
| 235-45-31003 - CONTROL | 723-49-19104 - CONTROL |
| 235-60-35301 - CONTROL | 723-49-26102 - CONTROL |
| 235-60-35401 - CONTROL | 723-49-27502 - CONTROL |
| 25532840 - CONTROL | 723-49-27701 - CONTROL |
| 26477 - CONTROL | 723-49-27702 - CONTROL |
| 26832 - CONTROL | 723-49-27901 - CONTROL |
| 273-43-65310 - CONTROL | 723-49-27902 - CONTROL |
| 29146KF - CONTROL | 723-49-28901 - CONTROL |
| 312608068 - CONTROL | 723-53-16200 - CONTROL |
| 312609611 - CONTROL | 723-53-16202 - CONTROL |
| 32367540 - CONTROL | 723-53-16302 - CONTROL |
| 415-64-23111 - CONTROL | 723-54-16202 - CONTROL |
| 415-876-2110 - CONTROL | 723-54-16302 - CONTROL |
| 419-56-H1840 - CONTROL | 723-55-16501 - CONTROL |
| 41E-15-25002 - CONTROL | 723-56-11106 - CONTROL |
| 41F-62-11110 - CONTROL | 723-56-12103 - CONTROL |
| 421-64-45110 - CONTROL | 723-56-12700 - CONTROL |
| 421-64-A1130 - CONTROL | 723-56-12701 - CONTROL |
| 421-64-H3140 - CONTROL | 723-56-15102 - CONTROL |
| 423-07-31562 - CONTROL | 723-56-16100 - CONTROL |
| 423-07-31563 - CONTROL | 723-56-16101 - CONTROL |
| 423-07-31841 - CONTROL | 723-56-16103 - CONTROL |
| 423-876-H150 - CONTROL | 723-56-16201 - CONTROL |
| 424-926-3812 - CONTROL | 723-56-16203 - CONTROL |
| 424-926-3822 - CONTROL | 723-56-16300 - CONTROL |
| 425-07-31581 - CONTROL | 723-56-16301 - CONTROL |
| 426-64-35120 - CONTROL | 723-56-16401 - CONTROL |
| 427-S33-3220 - CONTROL | 723-57-11209 - CONTROL |
| 427-S33-3280 - CONTROL | 723-57-12306 - CONTROL |
| 428-S33-3120 - CONTROL | 723-57-12700 - CONTROL |
| 42N-06-15162 - CONTROL | 723-57-12701 - CONTROL |
| 42T-64-23180 - CONTROL | 723-57-14403 - CONTROL |
| 42U-06-15140 - CONTROL | 723-57-14404 - CONTROL |
| 42U-64-23130 - CONTROL | 723-57-14501 - CONTROL |
| 42U-64-H0P08 - CONTROL | 723-57-14503 - CONTROL |
| 42W-17-H0P39 - CONTROL | 723-57-15102 - CONTROL |
| 42W-17-H0P82 - CONTROL | 723-57-16103 - CONTROL |
| 42W-64-13100 - CONTROL | 723-57-16104 - CONTROL |
| 42Y-43-H6100 - CONTROL | 723-57-16203 - CONTROL |
| 44077840 - CONTROL | 723-57-16300 - CONTROL |
| 44990340 - CONTROL | 723-57-16400 - CONTROL |
| 500022699 - CONTROL | 723-57-16401 - CONTROL |
| 5008752 - CONTROL | 723-58-13205 - CONTROL |
| 5036114 - CONTROL | 723-58-14501 - CONTROL |
| 5036115 - CONTROL | 723-58-14504 - CONTROL |
| 5036117 - CONTROL | 723-58-16103 - CONTROL |
| 5037475 - CONTROL | 723-61-06600 - CONTROL |
| 5039878 - CONTROL | 723-62-12100 - CONTROL |
| 5039909 - CONTROL | 723-63-22100 - CONTROL |
| 5065340 - CONTROL | 723-63-22600 - CONTROL |
| 5065921 - CONTROL | 723-63-24100 - CONTROL |
| 5065922 - CONTROL | 723-64-11300 - CONTROL |
| 5067297 - CONTROL | 723-64-22500 - CONTROL |
| 5067298 - CONTROL | 723-64-22600 - CONTROL |
| 5067303 - CONTROL | 723-64-23400 - CONTROL |
| 5067439 - CONTROL | 723-64-24100 - CONTROL |
| 5069319 - CONTROL | 723-64-24300 - CONTROL |
| 5069320 - CONTROL | 723-65-21200 - CONTROL |
| 5071241 - CONTROL | 723-65-21400 - CONTROL |
| 5071242 - CONTROL | 723-65-21500 - CONTROL |
| 5071243 - CONTROL | 723-65-21600 - CONTROL |
| 5076350 - CONTROL | 723-65-21601 - CONTROL |
| 5076371 - CONTROL | 723-65-21700 - CONTROL |
| 5076372 - CONTROL | 723-65-21800 - CONTROL |
| 5080898 - CONTROL | 723-65-22300 - CONTROL |
| 5083205 - CONTROL | 723-66-21100 - CONTROL |
| 5083206 - CONTROL | 723-66-21400 - CONTROL |
| 5083517 - CONTROL | 75350100 - CONTROL |
| 5083518 - CONTROL | 76958273 - Control |
| 5091514 - CONTROL | 76959673 - CONTROL |
| 5091519 - CONTROL | 78070473 - CONTROL |
| 51519340 - CONTROL | 7815-12-0001 - XCONTROL |
| 5192394 - CONTROL | 7818-52-3004 - XCONTROL |
| 5192395 - CONTROL | 7818-53-5003 - CONTROL |
| 561-07-81141 - CONTROL | 7818-56-7000 - XCONTROL |
| 561-07-81142 - CONTROL | 7818-93-1005 - XCONTROL |
| 561-15-75002 - CONTROL | 7819-12-1003 - XCONTROL |
| 561-86-67406 - CONTROL | 7823-13-1007 - XCONTROL |
| 566-15-85003 - CONTROL | 7823-13-4004 - XCONTROL |
| 566-35-11150 - CONTROL | 7823-13-5003 - XCONTROL |
| 566-54-24431 - CONTROL | 7823-14-1007 - XCONTROL |
| 569-07-61731 - CONTROL | 7823-15-1004 - XCONTROL |
| 569-15-55003 - CONTROL | 7823-16-1004 - XCONTROL |
| 569-15-55004 - CONTROL | 7823-33-2005 - CONTROL |
| 569-15-75002 - CONTROL | 7824-11-2000 - CONTROL |
| 56B-86-16210 - CONTROL | 7824-11-3000 - XCONTROL |
| 56B-86-16221 - CONTROL | 7824-12-2001 - XCONTROL |
| 56E-07-21140 - CONTROL | 7824-14-2000 - XCONTROL |
| 581-86-55700 - CONTROL | 7824-30-1100 - CONTROL |
| 600-467-2200 - XCONTROL | 7824-30-3100 - CONTROL |
| 600-468-1200 - XCONTROL | 7824-32-3100 - CONTROL |
| 600-815-4800 - CONTROL | 7827-10-1001 - CONTROL |
| 65234219 - CONTROL | 7827-13-1000 - CONTROL |
| 65550640 - CONTROL | 7827-50-1001 - CONTROL |
| 65550740 - CONTROL | 7827-50-2000 - CONTROL |
| 6560-41-3100 - CONTROL | 7830-13-4103 - XCONTROL |
| 6736-21-5540 - CONTROL | 7834-10-2003 - XCONTROL |
| 69804673 - CONTROL | 7834-20-5006 - XCONTROL |
| 700-22-14005 - CONTROL | 7834-21-5004 - XCONTROL |
| 700-83-83004 - CONTROL | 7834-21-6003 - XCONTROL |
| 700-92-34000 - CONTROL | 7834-21-7003 - XCONTROL |
| 701-37-22000 - CONTROL | 7834-22-6007 - XCONTROL |
| 701-37-24000 - CONTROL | 7834-24-2005 - XCONTROL |
| 701-37-26000 - CONTROL | 7834-24-3006 - XCONTROL |
| 702-16-02160 - CONTROL | 79471073 - CONTROL |
| 708-1L-03120 - CONTROL | 79595473 - CONTROL |
| 709-12-12403 - CONTROL | 8234-06-1151 - CONTROL |
| 709-12-12905 - CONTROL | 8240-75-6591 - CONTROL |
| 709-12-13501 - CONTROL | 836769334 - CONTROL |
| 709-12-14100 - CONTROL | 836869336 - CONTROL |
| 709-12-14601 - CONTROL | 836869342 - CONTROL |
| 709-13-12200 - CONTROL | 837071189 - CONTROL |
| 709-14-93500 - CONTROL | 844020212 - CONTROL |
| 709-14-94100 - CONTROL | 844020360 - CONTROL |
| 709-14-94200 - CONTROL | 844020365 - CONTROL |
| 709-14-94300 - CONTROL | 844200717 - CONTROL |
| 709-14-94800 - CONTROL | 863-30-0077 - CONTROL |
| 709-15-93402 - CONTROL | 888079C91 - CONTROL |
| 709-15-93600 - CONTROL | 89223140 - CONTROL |
| 709-15-93800 - CONTROL | 89223640 - CONTROL |
| 709-15-93900 - CONTROL | 89229340 - CONTROL |
| 709-15-94100 - CONTROL | 89401240 - CONTROL |
| 709-15-94200 - CONTROL | 89654040 - CONTROL |
| 709-15-94300 - CONTROL | 902508 - CONTROL |
| 709-15-94800 - CONTROL | 93289240 - CONTROL |
| 709-1A-11100 - CONTROL | 93289340 - CONTROL |
| 709-1A-11200 - CONTROL | 94408540 - CONTROL |
| 709-1A-11300 - CONTROL | 94447140 - CONTROL |
| 709-1A-11400 - CONTROL | 947077032 - CONTROL |
| 709-61-11601 - CONTROL | AN51155-10080 - CONTROL |
| 709-61-11800 - CONTROL | AS156935 - CONTROL |
| 709-61-21301 - CONTROL | BF3179 - CONTROL |
| 709-63-11501 - CONTROL | CA0138549 - CONTROL |
| 709-63-11700 - CONTROL | CA0641986 - CONTROL |
| 709-63-21400 - CONTROL | EM8174 - CONTROL |
| 709-82-13100 - CONTROL | FUFZD8615211 - CONTROL |
| 709-82-13400 - CONTROL | GJ1081312 - CONTROL |
| 709-83-12501 - CONTROL | GJ131834 - CONTROL |
| 709-83-13100 - CONTROL | JK284-01063 - CONTROL |
| 709-83-13400 - CONTROL | JK284-01612 - CONTROL |
| 709-84-12600 - CONTROL | LI270693 - CONTROL |
| 709-84-23500 - CONTROL | MK042-039 - CONTROL |
| 709-84-23600 - CONTROL | MK059-012 - CONTROL |
| 709-91-12500 - CONTROL | MY284-02005 - CONTROL |
| 709-91-12600 - CONTROL | R7818-56-7000 - CONTROL |
| 709-91-12800 - CONTROL | RPB6921 - CONTROL |
| 709-92-13300 - CONTROL | TY9878 - CONTROL |
| 709-93-12200 - CONTROL | TZ111D400000-F - CONTROL |
| 709-93-12801 - CONTROL | TZ600D400001-B - CONTROL |
| 709-94-12700 - CONTROL | UC4020542496 - CONTROL |
| 709-99-14702 - CONTROL | UC4020548018 - CONTROL |
| 71133273 - CONTROL | UC4020572277 - CONTROL |
| 723-13-11507 - CONTROL | UC4020572314 - CONTROL |
| 723-13-11707 - CONTROL | UC4020725967 - CONTROL |
| 723-13-11907 - CONTROL | UC4020739791 - CONTROL |
| 723-13-12201 - CONTROL | UC4020753283 - CONTROL |
| 723-13-12500 - CONTROL | UC4020753311 - CONTROL |
| 723-13-12800 - CONTROL | UC4020753403 - CONTROL |
| 723-13-12900 - CONTROL | UC4020753421 - CONTROL |
| 723-13-13200 - CONTROL | UC4100441156 - CONTROL |
| 723-13-14300 - CONTROL | UCR902121752 - CONTROL |
| 723-14-12207 - CONTROL | UCR902121764 - CONTROL |
| 723-14-12500 - CONTROL | UCR902121767 - CONTROL |
| 723-14-12600 - CONTROL | VE1161 - CONTROL |
| 723-14-13201 - CONTROL | VE1249 - CONTROL |
| 723-15-12500 - CONTROL | VE4168 - CONTROL |
| 723-15-12600 - CONTROL | BF1625 - LENS,CONTROL |
| 723-15-13100 - CONTROL | BF1685 - PLUG,CONTROL |
| 723-16-11200 - CONTROL | BF4627 - BAR, CONTROL |
| 723-18-11504 - CONTROL | CQ62179 - UNIT,CONTROL |
| 723-18-1180C - CONTROL | CR1307904H1 - ENG CONTROL |
| 723-18-1190C - CONTROL | CR1307904H2 - ENG CONTROL |
| 723-18-14302 - CONTROL | CR600-481-1302 - FUEL CONTROL |
| 723-18-14501 - CONTROL | CR600-488-1100 - FUEL CONTROL |
| 723-18-16102 - CONTROL | CR7824-12-2001 - PUMP CONTROL |
| 723-18-16300 - CONTROL | EG8466 - DUCT,CONTROL |
| 723-18-16301 - CONTROL | PB7761 - CONTROL |
| 723-18-16501 - CONTROL | R1307904H2 - ENG CONTROL |
| 723-18-17300 - CONTROL | R600-481-1302 - FUEL CONTROL |
| 723-18-17600 - CONTROL | R600-488-1100 - FUEL CONTROL |
| 723-18-18200 - CONTROL | UCR902121761 - CONTROL |
| 723-19-11602 - CONTROL | UCR902196564 - CONTROL |
| 723-19-12100 - CONTROL | UCR902206713 - CONTROL |
| 723-19-12402 - CONTROL | UC4020160773 - CONTROL |
| 723-19-12605 - CONTROL | UC4020162421 - CONTROL |
| 723-19-12700 - CONTROL | UC4020542239 - CONTROL |
| 723-19-12902 - CONTROL | UC4020753393 - CONTROL |
| 723-19-13101 - CONTROL | VE2673 - CONTROL |
| 723-19-13201 - CONTROL | 1317279H2 - KIT, CONTROL |
| 723-19-13701 - CONTROL | 1438463H1 - ROD, CONTROL |
| 723-19-13801 - CONTROL | 20E-60-K4520 - CONTROL |
| 723-19-14600 - CONTROL | 20G-60-K3920 - CONTROL |
| 723-19-15500 - CONTROL | 20G-60-K4110 - CONTROL |
| 723-19-16600 - CONTROL | 20G-60-K4610 - CONTROL |
| 723-19-16900 - CONTROL | 205-54-53430 - CONTROL |
| 723-19-17300 - CONTROL | 21W-06-R1300 - HEAT CONTROL |
| 723-19-17600 - CONTROL | 23190KF - HAND CONTROL |
| 723-1A-1190B - CONTROL | 26930240 - CONTROL |
| 723-1A-1390B - CONTROL | 273-43-67420 - CONTROL |
| 723-1A-14700 - CONTROL | 27405KF - KIT, CONTROL |
| 723-1A-15100 - CONTROL | 28551KF - CONTROL |
| 723-1A-15200 - CONTROL | 37A-99-13100 - KIT CONTROL |
| 723-1A-15700 - CONTROL | 4A1-60-10320 - PUMP CONTROL |
| 723-1A-15701 - CONTROL | 42R-17-H0R33 - CONTROL |
| 723-1A-16201 - CONTROL | 42U-17-H0R95 - CONTROL |
| 723-1A-16701 - CONTROL | 42U-17-H0R98 - CONTROL |
| 723-1A-16900 - CONTROL | 42Y-43-H6120 - CONTROL |
| 723-23-10700 - CONTROL | 4515633 - FLOW CONTROL |
| 723-24-11100 - CONTROL | 5265554 - CONTROL |
| 723-24-11200 - CONTROL | 58C-98-00520 - KIT,CONTROL |
| 723-24-11500 - CONTROL | 600-463-9500 - FUEL CONTROL |
| 723-25-10800 - CONTROL | 600-482-1200 - FUEL CONTROL |
| 723-25-10900 - CONTROL | 600-485-1100 - FUEL CONTROL |
| 723-25-11100 - CONTROL | 600-485-1200 - FUEL CONTROL |
| 723-26-52101 - CONTROL | 600-495-1100 - FUEL CONTROL |
| 723-27-50501 - CONTROL | 600-495-2100 - FUEL CONTROL |
| 723-27-50700 - CONTROL | 600-498-2100 - XE/G CONTROL |
| 723-27-50801 - CONTROL | 600-815-3501 - CONTROL |
| 723-28-50201 - CONTROL | 600-815-4300 - CONTROL |
| 723-28-50301 - CONTROL | 63551140 - TEMP CONTROL |
| 723-28-50601 - CONTROL | 69687773 - LAMP CONTROL |
| 723-28-50801 - CONTROL | 69827673 - FLOW CONTROL |
| 723-28-51100 - CONTROL | 76244773 - KNOB CONTROL |
| 723-28-51200 - CONTROL | 7821-04-1000 - CONTROL |
| 723-29-50500 - CONTROL | 7826-17-7502 - VHMS-CONTROL |
| 723-29-50800 - CONTROL | 7826-17-8500 - VHMS CONTROL |
| 723-29-51200 - CONTROL | 7826191500 - PLUS CONTROL |
| 723-29-51300 - CONTROL | 7835-50-3004 - PUMP CONTROL |
| 723-2A-50300 - CONTROL | 79877773 - CONTROL |
| 723-43-11100 - CONTROL | 94448140 - SPC-CONTROL |
| 723-43-12100 - CONTROL | 96392640 - SPC CONTROL |
| 723-43-12101 - CONTROL | 7834-21-6001 - XCONTROL |
| 723-43-13101 - CONTROL | 7834-21-6000 - XCONTROL |
| 723-43-13102 - CONTROL | 7834-10-2002 - XCONTROL |
| 723-43-13400 - CONTROL | 7834-10-2001 - XCONTROL |
| 723-43-13500 - CONTROL | 7834-10-2000 - XCONTROL |
| 723-44-11101 - CONTROL | |