Epiroc SpeedROC 2F parts
If you are looking for Epiroc parts for the SpeedROC 2F, you will find them in our online Epiroc spare parts shop.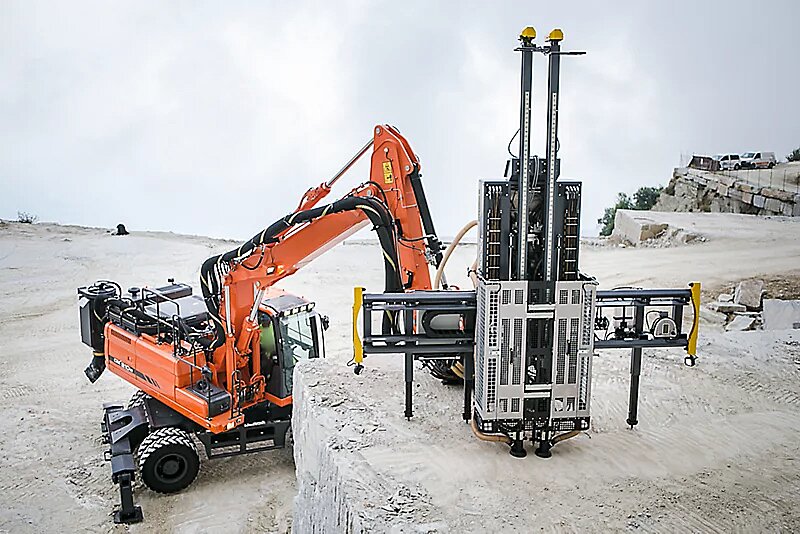 Product description
Reliable SpeedROC 2F is a productive drill rig for the dimension stone industry. It is highly productive thanks to its long reach and fast positioning. This versatile machine has a flexible drilling capacity and excellent tramming stability. It is the perfect choice for granite, marble and limestone quarries.
TECHNICAL DATA
Main application area: Dimension stone industry
Drilling method: Tophammer
Rock drill/ DTH hammer size: DF 500X ; DF 530X
Hole diameter: 28 mm - 45 mm
Maximum hole depth: 9 m
Engine: 139 kW
Cabin: Yes
Air capacity (FAD): 28,31 l/s
@ pressure: 8 bar
Note: Product variations apply. See brochure for more information.
TRANSPORT DIMENSIONS:
Height: 3 300 mm
Length: 11 000 mm
Width: 2 550 mm
Weight: 26 100 kg
Weight: 5 900 kg