Epiroc SpeedROC 2FA parts
If you are looking for Epiroc spare parts for the SpeedROC 2FA, you will find them in our online Epiroc spare parts shop.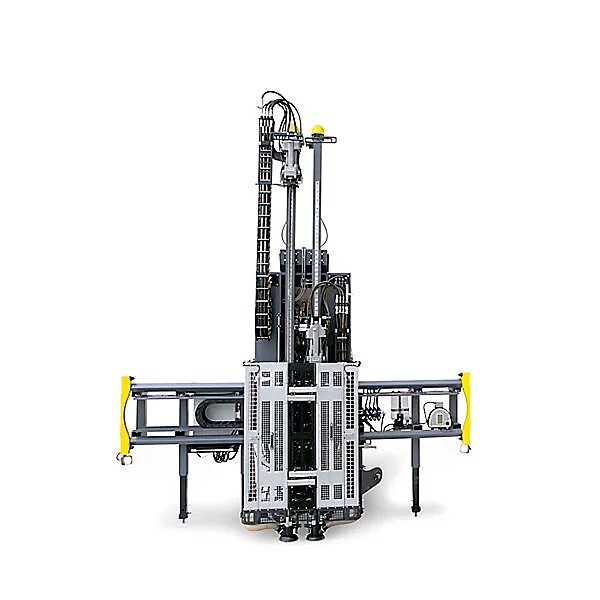 SpeedROC 2FA
A versatile hydraulic drill attachment for a crawler track excavator. Once attached it is the perfect drilling solution even for the toughest quarry conditions
- Fast drilling and positioning gives high productivity
- Safety first with radio remote controlled positioning and drilling operations
- Good working environment with dust collection system (DCT) or water mist (option)
Product description
SpeedROC 2FA is equipped with two hydraulic rock drills with flexible drilling capacity. This means excellent results in both bench drilling and block dressing. This is a flexible solution because the attachment can be mounted on all the main excavator models. Since we always put safety first, the SpeedROC 2FA can be radio remote controlled for both drilling and positioning. Even the tramming operations on your excavator can be controlled by our radio remote system.
TECHNICAL DATA
Main application area: Dimension stone industry
Drilling method: Tophammer
Rock drill/ DTH hammer size: DF 500X ; DF 530X
Hole diameter: 28 mm - 45 mm
Maximum hole depth: 9 m
Engine: 139 kW
Cabin: No
Air capacity (FAD): 2,5 l/s
@ pressure: 2 bar
Note: Product variations apply. See brochure for more information.
TRANSPORT DIMENSIONS
Height: 3 850 mm
Length: 4 250 mm
Width: 2 500 mm
Weight: 2 900 kg