Makes Quality Parts That Surpass OEM Standards for Waukesha Replacement Parts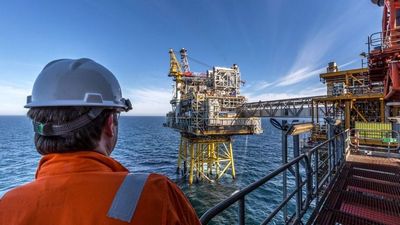 There are many companies that select our parts that are manufactured to meet or exceed the quality of Waukesha* replacement parts to keep their operations running efficiently. Why don't they choose regular OEM parts? These companies have crunched the numbers and checked the quality and realize that you don't have to pay the price for Waukesha replacements parts to receive the same fit and function! We are providing the value in parts performance with your budget in mind.
Benefits of Choosing Our Replacement Waukesha Parts
For many years, we've been programmed to believe that OEM parts rule over non-OEM parts. We've been told that they always fit the equipment in a better manner and offer greater performance. Yet the price tag on OEM parts can break a company's budget. Instead, people should consider the use our Waukesha replacement parts and see not only the positive difference in pricing but that they provide the same or better quality.
Machinery is made from many different parts that may be manufactured from many different factories to create an exceptional final product. When regular maintenance shows a part may fail or something goes wrong many companies do not have a local shop where they have the option to consider non-OEM parts. Our parts store offers a large variety of replacement parts that have the same standards as Waukesha replacement parts and work just as well or even better than OEM parts at much lower costs.
Availability, low costs, stellar performance are all the factors for choosing our Waukesha Aftermarket parts. That is the reason so many companies are turning away from Waukesha replacement parts for a better option. They want to take advantage of the benefits and so can you.
Quality Service - Aftermarket Waukesha Parts Are Another Factor to Consider
You have a Waukesha 7042 engine that has gone through a tremendous amount of wear-and-tear during increased industrial production. It's time to purchase replacement parts. The first company you contact is not familiar with this engine. The second company you call spends hours flipping through their catalogs trying to find the engine parts you need.
Stop running around in circles and contact us for replacement parts that fit your Waukesha gas engine. We have a large selection to choose from as our parts listings allow you to find the part you need instantly. In addition, our high service standards allow you to have the part when you want it — not when it becomes available, which can result in unnecessary downtimes to operations.
Keep your operations running on time, on schedule and within budget with replacement Waukesha parts offered by this Waukesha parts store. You will be happy about the increased performance of your equipment.
Disclaimers
* Waukesha and VHP are registered trademarks of GE Energy and all trademarks indicated herein to identify a particular product are the sole property of the respective owners. Our Waukesha online parts store is in no way authorized, sponsored or affiliated with the owners of those marks.
Below is a small list of Waukesha parts. However, if you are interested in something - please use the site search.
| | |
| --- | --- |
| 493029 SEAL SET,LUB OIL FIL | A305061A TUB ASM,TURBO OIL IN |
| 493033 ADAPTER,PORT 1.50 NPT | A305113 BRKT.ASM.,SHFT.SPRT. |
| 493045 GASKET, INERTIA SEP | A305113A BRKT,REG SHAFT-FRONT,AS... |
| 493056 ELEMENT FILTER | A305113B BRKT,REG SHAFT-REAR,ASM |
| 493057 GASKET | A305119 BELT,SET.380 2 52.00 |
| 493058 PLATE,O RING 2,SCR2 | A305126B DUCT, AIR |
| 493566 VALVE ASM, GAS | A305126C DUCT,AIR-RIGHT BANK |
| 493622 GASKET,CLOSING CAP | A305126D DUCT,AIR-LEFT BANK |
| 493624 KIT, SEAL & GASKET | A305126F DUCT, AIR |
| 493625 GASKET, CLOSING CAP | A305126G DUCT, AIR |
| 493626 DIAPHRAGM,MAIN | A305126P DUCT,AIR CLEANER R.B. |
| 493628 DIAPHRAGM,UPPER RELA | A305126R DUCT,AIR CLEANER L.B. |
| 493627 O RING,VALVE DISC | A305126T DUCT, AIR |
| 493629 SPRING, REGULATOR | A305127C TUBE ASM, OIL COOLER |
| 493630 GASKET,BODY | A305130C ADAPTER,OIL COOLER,ASM. |
| 493632 DIAPHRAGM,LOW PRES R | A305144C PANEL,INSTRUMENT,ASM. |
| 493633 GASKET, PUSHER POST | A305149 TUB ASM,TURBO DRN-UP |
| 493631 GASKET, SPRING CASE | A305149J TUBE ASSY, OIL RETURN |
| 493634 VALVE, DISC | A305182N BRACKET,JW PREHEATER,AS... |
| 493635 O RING,VALVE CARRIER | A305211K COUNTERWEIGHT ASM.,CRAN... |
| 493636 GASKET, AIR HORN | A305211N COUNTERWEIGHT ASM.,CRAN... |
| 493637 GASKET BODY AIR HORN | A305211P COUNTERWEIGHT ASM.,CRAN... |
| 493638 GASKET BODY TO THRT | A305232F TUBE,WATER HEATER-L.H. |
| 493640 DIAPHRAGM | A305232G TUBE,WATER HEATER,ASM,R... |
| 493641 VALVE, GAS | A305232N TUBE,OIL SEPARATOR OUTL... |
| 493642 VALVE, GAS | A305232U TUBE,OIL SEPARATOR INLE... |
| 493643 SPRING, GAS VALVE | A305260 PIPE END ASM.GAL.LN |
| 493645 SPRING, GAS VALVE | A305261E HOUSING ASM., OIL FILTE... |
| 493654 CARB VALVE ASM. | A305267 STRAINER,SUCTION,ASM |
| 493656 CARB GASKET | A305269 PUMP ASM,AUX WATER |
| 493657 CARB GASKET | A305266 BELL,SUCTION ASSEM |
| 493663 VALVE ASM,AIR GAS | A305271 SUPPORT ASM, GOV DR |
| 493664 SPRING, REGULATOR | A305275B GEAR ASM.,GOVNR |
| 493668 DIAPHRAGM;SILICONE | A305279F TUBE ASM IC TO OC |
| 493669 VALVE ASM, AIR & GAS | A305279G TUBE ASM,IC TO OC |
| 493670 DIAPHRAGM | A305279M TUBE,PUMP-INTERCOOL,ASM |
| 493671 KIT,OVERHAUL | A305279P DIP TUBE,AIRC AUXW OUTE... |
| 493672 KIT,MAINTENANCE | A305279R DIP TUBE,AUX WATER INLE... |
| 493673 VALVE,GAS | A305283B TUBE ASM., A.C. IN |
| 493674 VALVE ASM,GAS | A305283J TUBE ASM,SEP. OUTLET |
| 493682 CARB THROTTLE BODY | A305283M TUBE ASM., OIL SEPARATO... |
| 493683 DIAPHRAGM | A305283P TUBE,SEPARATER OUTL-REA... |
| 493690 SPRING,AIR VALVE | A305283X TUBE,OIL SEPARATOR-UPPE... |
| 493691 GASKET,DIAPHRAGM | A305286 ELBOW ASSEM, INLET |
| 493692 HSG, VALVE | A305286B TUBE ASM PUMP INL |
| 493693 O RING,CLOSING GAP | A305286C DIP TUBE,OILC AUXW OUTL... |
| 493694 O RING,BODY TO CASE | A305297A GUARD,VIBRATION DAMPER |
| 493696 GASKET,CLOSING CAP | A305357 ADAPTER,PUMP-IC |
| 493705 DIAPHRAGM,STAIN.STL. | A305290A TUBE ASM., WATER BYPASS |
| 493706 KIT, ACTUATOR REPAIR | A305364 WASHER ASM.C'SHAFT |
| 493707 KIT, VALVE REPAIR | A305376D BODY ASM.,PSTN CLG JET |
| 493708 KIT, PILOT REPAIR | A305376C BODY ASM.,PSTN CLG JET |
| 493712 SHAFT | A305376E PISTON COOLING JET |
| 493713 BUSHING | A305378D TUBE ASM., TURBO INLET |
| 493715 SEAL | A305420F FLANGE,OIL COOLER WATER |
| 493719 AIR HORN | A305434G PANEL,AUX. INST.,ASM. |
| 493720 BOLT | A305436 ROD,GOVERNOR,ASM. |
| 493721 COVER | A305436A ROD ASM., GOVERNOR |
| 493722 BOLT | A305436E ROD,GOVERNOR,ASM. |
| 493723 SCREW,6-32X0.25 | A305436F ROD,GOVERNOR,ASM. |
| 493724 PLATE | A305446 VALVE,THERMOSTATIC,ASM. |
| 493727 FILTER, FUEL REGULATOR | A305446A VALVE,THERMOSTATIC,ASM. |
| 493725 AIR HORN | A305446B VALVE,THERMOSTATIC,ASM. |
| 494010 PAINT ORANGE GALLON | A305448G DIP TUBE J.WATER INLET |
| 494008 PAINT, SILVER GRAY GALLON | A305466B TUBE ASM., OIL SEP. INL... |
| 494014 VALVE SEAT GRINDING WHEEL | A305478 TUBE ASM.,TURB DR |
| 494045 GASKET,FLEX CPLG | A305478A TUBE,TURBO DRAIN,ASM. |
| 494085 RING COMPRESSOR | A305524A ELBOW,CARBURETOR INLET |
| 494087 SP PL THREAD & SEAT CLEAN | A305526A ELBOW,THROTTLE HSG,ASM |
| 494203 LIFTER GUIDE ALIGNMENT TO... | A305545B HOUSING,THROTTLE VALVE |
| 494088 SP PL THREAD & SEAT CLEAN | A305545C HSG,THROTTLE VALVE,ASM |
| 494215 GAS COMPRESSION GAUGE | A305558C SHAFT,BREATHER BTRFLY V... |
| 494206 RING COMPRESSOR | A305564N BRKT ASSY,THERMO, J-BOX |
| 494216 ADAPTER | A305576 DUCT ASM., AIR |
| 494217 COMPRESSION TESTER ADAPTE... | A305576A DUCT,AIR DRAW THRU CARB |
| 494226 KIT,SEAL REPLACEMENT | A305576C DUCT, AIR |
| 494228 SEAL,COUPLING | A305576G DIP DUCT,AIR P48GLD LH ... |
| 494235 FLEXIBLE CYLINDER HONE | A305576J DUCT, AIR RIGHT BANK |
| 494234 CYL DEGLAZING HONE(9.5BRU... | A305576K DUCT, AIR LEFT BANK |
| 494236 FLEX CYLINDER HONE (10 IN... | A305587 FLNGE,OIL COOL WATER OUT |
| 494238 DEGLAZING HONE | A305627 HARNESS ASM,SAFETY |
| 494255 VALVE SPRING COMPRESSOR | A305628A HARNESS ASM,PRIMARY |
| 494258 SLACK TUBE MANOMETER | A305648 TUBE,OIL FILLER,ASM. |
| 494261 VHP TOOL KIT | A305648C FILLER,OIL,ASM. |
| 494266 SOCKET | A305648F FILLER ASM, LUBE OIL |
| 494267 EXTENSION | A305664G GUARD, VIB. DAMPER W/AL... |
| 494268 SOCKET | A305664J GUARD, VIBRATION DAMPER |
| 494272 TORQUE WRENCH | A305669A TUBE,SEPARATOR IN-LOWER |
| 494273 TORQUE WRENCH | A305669B TUBE,SEPARATOR IN-LOWER |
| 494276 DIGITAL TACHOMETER | A305671 TUBE ASM., SEP. INLT |
| 494277 VALVE SEAT GRINDER | A305679 TUBE ASM, AIR IN-GAS |
| 494278 DIAL INDICATOR | A305693D GUARD,ALTERNATOR,LEFT |
| 494279 VALVE SEAT GRINDING WHEEL | A305693G GUARD,ALTERNATOR,ASM. |
| 494280 VALVE SEAT GRINDING WHEEL | A305694 GUARD,CSHAFT PULLEY |
| 494281 VALVE SEAT GRINDING WHEEL | A305695F COVER,ALTERNATOR GUARD |
| 494284 BOTTOM PLATE | A305736 VALVE,RELIEF ASSEM. |
| 494282 VALVE SEAT GRINDING WHEEL | A305753B DOOR,ASM OIL PUMP |
| 494285 BOTTOM PLATE | A305753D DOOR ASM.,KENCO OIL LEV... |
| 494286 BOTTOM PLATE | A305761H PLENUM, REAR INTERCOOLE... |
| 494287 VALVE ADJUSTING WRENCH | A305764A TUBE ASSY.EXH BYPASS |
| 494288 DIAL INDICATOR KIT | A305764C TUBE ASSY.EXH.BYPASS |
| 494290 PRECHAMBER REMOVER | A305776 BONNET OIL INLET ASM |
| 494292 DEFLECTION GAUGE | A305781F INTERCOOLER ASM. |
| 494301 PILOT | A305803 SHIELD, RAIN |
| 494303 VALVE SEAT GRINDING WHEEL | A305800 VALVE BODY ASSEM. |
| 494300 PILOT | A305803F DIP SHIELD,RAIN VGF-ALL |
| 494305 VALVE SEAT GRINDING WHEEL | A305805W DISC ASSEMBLY, TIMING |
| 494306 VALVE SEAT GRINDING WHEEL | A305827K SHIELD, TURBO SAFETY |
| 494307 VALVE SEAT GRINDING WHEEL | A305833F CONDUIT ASM., T'COUPL. |
| 494308 VALVE SEAT GRINDING WHEEL | A305833G CONDUIT ASM., T'COUPL. |
| 494309 VALVE SEAT GRINDING WHEEL | A305833H CONDUIT,T'COUPL,RB,ASM. |
| 494310 VALVE SEAT GRINDING WHEEL | A305849 GUARD ASM., ALTERNATOR B... |
| 494311 VALVE SEAT GRINDING WHEEL | A305833J CONDUIT,T'COUPL,LB,ASM. |
| 494313 VALVE SEAT GRINDING WHEEL | A305870 PIN ASM., HINGE |
| 494314 VALVE SEAT GRINDING WHEEL | A305872B DUCT, AIR- RIGHT BANK |
| 494315 VALVE SEAT GRINDING WHEEL | A305872C DUCT, AIR- LEFT BANK |
| 494316 VALVE SEAT GRINDING WHEEL | A305872Y DIP DUCT,AIR F18GLD |
| 494317 VALVE SEAT GRINDING WHEEL | A305898 HARNESS ASM., IGN. |
| 494319 O-RING/GASKET | A305898A HARNESS ASM., IGN. |
| 494320 O-RING/GASKET | A305942 TUBE ASM., OIL SEPARATOR... |
| 494325 AIR STARTER REP KIT | A305942G TUBE ASM., OIL SEPARATO... |
| 494327 KIT, SEAL REPLACE | A305942K TUBE ASM., OIL SEPARATO... |
| 494328 KIT, SEAL REPLACE | A305942L TUBE ASM., OIL SEPARATO... |
| 494331 VALVE GUIDE MACHINING TOO... | A305942M TUBE ASM., OIL SEPARATO... |
| 494333 SEALING GASKET | A305942W TUBE ASM., SEPARATOR OU... |
| 494335 TOOL, INSTALLATION | A305944C BRACKET, ASM., CEC JUNC... |
| 494336 SEALING GASKET | A305949D DIP-BRACKET, BREATHER |
| 494338 INDUCTION TIMIMG LIGHT | A305954B TUBE,AIR DUCT,ASM. |
| 494339 VALVE GUIDE REAMER | A305954K TUBE,OIL SEPARATOR INLE... |
| 494344 PILOT | A305954T TUBE,OIL SEPARATOR INLE... |
| 494345 EXHAUST PROBE 9 IN LG. | A306020C BRACKET,DELTEC H24 |
| 494346 EXHAUST PROBE 5 1/2 IN LG... | A306043B MANIFOLD, WATER |
| 494351 GASKET | A306047 DIP TUBE,J.W.OUTLET ASM |
| 494352 GASKET , COUPLING | A306067 DIP TUBE,OIL DRAIN ASM. |
| 494353 GASKET | A306094H CONNECTION,A/F CONTROL,... |
| 494357 OXYGEN ANALYZER-110V | A306138A DIP CABLE,SPARKPLUG ASM |
| 494360 EMISSIONS ACCESSORY KIT | A306160A TURBO,SCHWIT |
| 494364 MAIN BEARING INSTALL TOOL | A306160B TURBO,SCHWIT |
| 494365 MAIN BEARING INSTALL TOOL | A306160C TURBO,SCHWIT |
| 494366 MAIN BEARING INSTALL TOOL | A306161A TURBO,SCHWIT |
| 494368 SEAL | A306161C TURBO,SCHWIT |
| 494369 SEALING GASKET | A306240 F18 SITE OVERHAUL |
| 494370 SEALING GASKET | A306240A F18 SHOP OVERHAUL |
| 494383 GASKET, SEALING | A306241 H24 SITE OVERHAUL |
| 494375 EXPANDABLE RING COMPRESSO... | A306241A H24 SHOP OVERHAUL |
| 494385 SEAL REMOVAL TOOL | A306255B DIP SUPPORT,OIL COOLER ... |
| 494388 OXYGEN CELL | A306256 DIP TUBE,OIL COOLER OUTL... |
| 494421 SPARK PLUG GAPPER | A306256A DIP TUBE,OIL COOLER INL... |
| 494418 PAMPHLET,INST; S.B.#12-24... | A306271 KIT, GASKET AT27GL |
| 494422 SPARK PLUG GAPPER | A307080 DUCT, AIR |
| 494448 PILOT | A307080A DUCT, AIR - LEFT BANK |
| 494466 GASKET | A307080B DUCT, AIR - RIGHT BANK |
| 494467 GASKET | A307080C DUCT, AIR - LEFT BANK |
| 494468 GASKET | A307080D DUCT, AIR - RIGHT BANK |
| 494469 SEAL | A307083 DIPSTICK ASSEMBLY |
| 494470 GASKET | A307100L TUBE ASM.,OIL SEPARATOR... |
| 494471 SEAL | A307105 BRACKET,BREATHER TUBE OU... |
| 494480 FUSE ASM | A307124 STARTER ASM, AIR 90PSIG |
| 494487 VALVE SEAT GRINDING WHEEL | A307124A STARTER ASM, AIR 150PSI... |
| 494492 GL CONVERSION | A307134A OIL INLET ASM., 1.5 PIP... |
| 494497 TOMMY BAR | A307134B OIL OUTLET ASM., 1.5 PI... |
| 494498 PISTON PIN RETAINING PLIE... | A307134C OIL INLET ASM., 1.5 PIP... |
| 494501 THERMOCOUPLE,REPAIR END J... | A307136P DOOR ASM.,MSPIN DRAIN |
| 494503 GASKET FOR 169847C | A307144B TUBE ASM., AUX WATER PU... |
| 494538 PRECHAMBER REMOVAL KIT | A307151 STARTER,AIR (TDI)90 PSIG... |
| 495094 GASKET | A307151A STARTER,AIR (TDI)150 PS... |
| 495095 SOCKET | A307153A J-BOX ASSY,PRELUBE HEAT... |
| 495098 RELAY,MODULE,SINGLEHL | A307153C BOX ASSEMBLY, JUNCTION |
| 495102 ISOLATOR | A307156 TUBE ASM.,BREATHER IN |
| 495103 BELL HOUSING KIT | A307156A TUBE ASM.,BREATHER IN |
| 495120 DIAPHRAGM FOR P312913 | A307156C TUBE ASSY, BREATHER INL... |
| 495121 DIAPHRAGM FOR P312913 | A307157 TUBE ASM.,BRTHR OUT LOWE... |
| 495125 RATCHET HEAD TORQUE WRENC... | A307158 TUBE ASM.,BRTHR TO TURBO |
| 495126 FIXED HEAD TORQUE WRENCH | A307163 BRKT ASM.,STARTER SOLENO... |
| 495127 DRIVE ASSEMBLY | A307164 CONNECTION ASM.,JAC.WATE... |
| 495128 OVERHAUL TUNE-UP KIT | A307182A BRKT ASM.,PRELUBE MOUNT... |
| 495132 OVERHAUL TUNE-UP KIT | A307182C BRKT ASM.,PREL.MTG W/HE... |
| 495131 DRIVE ASSEMBLY | A307184 BRACKET ASM.,JUNCTION BO... |
| 495133 O RING | A307185 MOUNT-BRACKET ASSEMBLY |
| 495143 SOLENOID | A307186 TUBE ASM., OIL TO TEMPER... |
| 495144 SWITCH ASSEMBLY | A307190 ADAPTER, PRELUBE INLET |
| 495145 GASKET | A307193A TUBE ASM.,MSPIN WELDMEN... |
| 495151 MISC MACH VGF SERVICE KIT | A308010A NBL BEARING, CONNECTING... |
| 495161 GASKET, COUPLING | A308010A2 NBL BEARING, CONNECTIN... |
| 495160 RELAY BASE | A308011 NBL CRANKSHAFT ASSEMBLY |
| 495166 REGULATOR | A308012 GEAR,REAR CRANKSHAFT,ASM... |
| 495165 RETAINING CLIP | A308023 CAMSHAFT ASM.,LB 60HZ |
| 495183 CENTER HSG&ROT ASM FOR 21... | A308025 NBL BEARING, MAIN, STAND... |
| 495185 SPANNER WRENCH, BELT TENS... | A308025 2 NBL BEARING, MAIN, .02... |
| 495197 REPAIR KIT FOR 294814 | A308039A COVER ASM., ROCKER ARM |
| 495198 MAGNETO (6 CYL ALTRONIC V... | A308039E COVER ASM., ROCKER ARM |
| 495199 WIRE GAUZE ASSEMBLY | A308042A MANIFOLD ASM., EXHAUST |
| 495202 IMPELLER, WATER PUMP | A308065 ROCKER ARM ASM., INTAKE |
| 495215 SURGE PROTECTOR,DCB-24S | A308066 ROCKER ARM ASM., EXHAUST |
| 495229 APG3000 GEN ALIGN TOOL | A308072A HOUSING ASM, BUTTERFLY ... |
| 495236 RELAY, 70 AMP | A309000 ADAPTER ASM;FLYWHEEL-CRA... |
| 495237 RELAY, MICRO | A309027J HOUSING ASM., ROCKER AR... |
| 495238 FERRULE FOR 199809E | A309027K HOUSING ASM., ROCKER AR... |
| 495265 CARTRIDGE FOR 211896 TURB... | A309027L HOUSING ASM., ROCKER AR... |
| 495266 GASKET | A309037 TUBE ASM., CROSSOVER |
| 495277 CHECK VALVE | A309041 SHAFT, ROCKER ARM ASM. |
| 495278 BRACKET | A309051B HOUSING ASM., THERMOSTA... |
| 495279 SPRING, WHITE MOONEY | A309051C HOUSING ASM., THERMOSTA... |
| 495294 SCREW | A309052A WATER TANK ASM., INTERC... |
| 495301 DIAPHRAGM KIT, OIL SEPARA... | A309073D BRACKET ASM.,AIR CLEANE... |
| 495303 GASKET, CONNECTION TANK, ... | A309083C BRACKET, ESM |
| 495302 DIAPHRAGM KIT, OIL SEPARA... | A309084A TUBE ASM., WATER OUTLET |
| 495304 GASKET, RETURN TANK, INTE... | A309182A GUARD,VIBRATION DAMPER ... |
| 495305 REPAIR KIT, O-RING. .50 N... | A309222C BRACKET ASM, HARNESS SP... |
| 495306 SOLENOID, 24V CSA TYPE | A309248A BRACKET ASM, HARNESS SP... |
| 495324 SHAFT | A309248B BRACKET ASM, HARNESS SP... |
| 495325 ELEMENT,OIL BYPASS | A309254 TUBE ASM., REGULATOR TO ... |
| 495326 GASKET,INLET/OUTLET | A309280B MTG. PLATE ASM., KW, LB... |
| 495327 VALVE STEM SEAL INSTALLER... | A309287 BRACKET,TURBO SUPP,ASM. |
| 495328 VALVE SEAT INSTALLER TOOL | A309312B TUBE ASM., JACKET WATER |
| 495330 VALVE BRIDGE GUIDE PIN IN... | A309313 TUBE ASM., J.W. BYPASS |
| 495331 VALVE RECESSION GAGE & MA... | A309325 INLET ASM., WATER |
| 495329 VALVE SEAT INSTALLER TOOL | A309312C TUBE ASM., JACKET WATER |
| 495336 VALVE GUIDE INSTALLATION ... | A309325A ASM. TUBE JW OUTLET |
| 495350 SPARK PLUG SLEEVE SEAT RE... | A309359A ASM,TUBE LOWER BYPASS J... |
| 495387 SPRING, BROWN MOONEY | A309368B HEATER ASM., JACKET WAT... |
| 495388 SPRING, YELLOW MOONEY | A309390C TUBE ASM.,IAR CLNR.ADPT... |
| 495389 TRAP, WATER (FILTER) | A309428 HEATER ASM., OIL |
| 495390 METER, FLOW (GAS) | A309368C HEATER ASM., JACKET WAT... |
| 495402 COMPRESSION GAUGE ASSEMBL... | A309429 TUBE ASM., PRELUBE PUMP ... |
| 495403 14MM COMPRESSION EXT., SE... | A309451 ASM, SOLENOID VALVE |
| 495407 SEALANT, NON-HARDENING (O... | A309458C HOUSING ASM., AIR FILTE... |
| 495418 VALVE, AIR/GAS ASSY | A309456C TUBE ASM.,FUEL INLET CO... |
| 495422 KIT, DRESSER CSV 10 CRIMP... | A309460 HOUSING ASM., FUEL MIXER |
| 495428 KIT, TOOLS, CRIMPING, EXT... | A309474 TUBE ASM.,INLET ELBOW |
| 495429 KIT, TERMINAL REPLACEMENT | A309507A BRACKET/DOOR ASM., WIRE... |
| 495431 TOOL, EXTRACTION | A309577A TUBE ASM, FAFS LOW BTU ... |
| 495432 TOOL, EXTRACTION | A309648 DUCT, AIR CLEANER |
| 495444 TERMINAL, SOCKET #20 NICK... | A320007A NBL ROD, CONNECTING ASM |
| 495457 TERMINAL, SOCKET GOLD, WE... | A320010 BEARING, CONNECTING ROD |
| 495465 THROTTLE BODY ASSEMBLY | A320011A CRANKSHAFT ASM |
| 495478 MISC MACH VHP GEAR HOUSIN... | A320020 CRANKCASE ASSEMBLY |
| 495479 FIXT MACH VHP GEAR HSG., ... | A320038 ROD,PUSH,ASM |
| 495488 KIT, REGULATOR SERVICE, 6... | A320039 COVER, ROCKER ARM ASM |
| 495489 KIT, REGULATOR SERVICE, 6... | A320078 HOUSING,THERMOSTAT ASSY |
| 495492 9390 1PC C'CASE RETROFIT ... | A320080 PUMP, OIL&PRELUBE, ASM |
| 495493 9390 1PC C'CASE RETROFIT ... | A322020 CRANKCASE ASSEMBLY |
| 495494 9390 1PC C'CASE RETROFIT ... | A322080 PUMP, OIL&PRELUBE, ASM |
| 495496 REPLACEMENT BATTERY | A325020 NOZZLE OIL SPRAY |
| 495497 GUIDE BUSH. FOR VALVE GUI... | A325024 DISK ASSY, TIMING |
| 495498 GUIDE BUSH. FOR VALVE GUI... | A325024A DISK ASM., TIMING |
| 495499 TUNE UP KIT, AIR/GAS MOTO... | A325036 EXTENSION,TELESC.TERMINA... |
| 495500 SINGLE GEAR PUMP REPLACEM... | A325120A ACTUATOR LEVER GUARD AS... |
| 495501 DIAPHRAGM ASSEMBLY, REGUL... | A325146 PRECHAMBER 1# |
| 495503 BULB, LIGHT SOURCE REPLAC... | A325147A PRECHAMBER 2# |
| 495504 BULB, LIGHT SOURCE REPLAC... | A325397 LINK, ADJUSTING SUBASSEM... |
| 495515 STARTER DRIVE | A325402 OIL TUBE, LUBE OIL MODUL... |
| 495516 BEVELED RETAINING RING | A325436 ASM., SOLENOID |
| 495517 O-RING, UPPER | A325484 GUARD, FLYWHEEL AND COUP... |
| 495518 O-RING, LOWER | A325584 BREATHER PIPE, CRANKCASE |
| 495523 VALVE ASM., EXPLOSION REL... | A325655 BRACKET, METAL PARTICLE ... |
| 495524 CENTER TUBE, ELEMENT | A350668A HSG ASM BUTTERFLY VA |
| 495536 BUSHING, HUB 2 3/8 | A350743B TUBE ASM.TURBO OIL |
| 495557 HALF BEARING SIMULATOR FO... | A350743C TUBE ASM.TURBO SUP |
| 495564 CYLINDER SLEEVE PROTRUSIO... | A350743D TUBE ASM., TURBO OIL SU... |
| 495565 INDICATOR BASE, FOR FIELD... | A350746A TUBE,TURBO DRAIN ASM |
| 495566 MITUTOYO #1961 DIAL INDIC... | A350746B TUBE ASM.TURBO DRN |
| 495567 RETROFIT KIT, LOW BTU FUE... | A350746C TUBE ASM., TURBO OIL DR... |
| 495568 SCOTCH-BRITE STAR, ?�2.00... | A350748C ADAPTER ASSY, TURBO TO ... |
| 495569 SCOTCH-BRITE STAR, ?�1.63... | A350770C LEVER ASM,SPD SET |
| 495570 SCOTCH-BRITE STAR, �1.25,... | A350788E ELBOW ASM,CARB |
| 495571 PILOT, VHP SERIES 4 HEAD,... | A350770 LEVER,HAND THR.,ASM. |
| 495572 PILOT, VGF & APG1000/2000... | A350788F TUBE ASM,AIR INLET |
| 495573 PILOT, AT/GL SLEEVE, FOR ... | A350845D BRKT.ASM.COIL |
| 495574 PILOT, AT/GL HEAD, FOR SE... | A350875D SUPPORT ASSY, AIR CLEAN... |
| 495576 CYLINDER SLEEVE INSTALLAT... | A350881 BRACKET ASM OIL REG. |
| 495575 SHAFT, FOR SEAT RE-SURFAC... | A350912 HARNESS ASM,PRIMARY |
| 495580 PILOT, VHP-GL (SERIES 2) ... | A350912B HARNESS ASM,PRIM |
| 495581 RETROFIT AIR CLEANER, DUA... | A350912D HARNESS,ASM. PRIM |
| 495594 VALVE, CHECK, OIL SEPARAT... | A350961 HEAD,CYLINDER ASM. |
| 495606 RETROFIT KIT,FORWARD FACI... | A351036A NBL PISTON W/RINGS & PI... |
| 495671 KIT, ELEMENT | A351046 BEARING SET(UPPER & LOWE... |
| 495612 KIT, MAIN GAS VALVE | A351070 BEARING SET(UPPER & LOWE... |
| 495672 KIT, DIAPHRAM | A351071 BEARING,MAIN,JOURNAL #4 |
| 495673 KIT, O2, RTD, AND HEATER ... | A351437B FILTER ASSY, LUBE OIL |
| 495676 KIT,REMOTE PROGRAMMING(EC... | A351438B TUBE ASM,FLTR/CLR |
| 495684 ADAPTOR, ADMISSION VALVE ... | A351450 COOLER ASM, OIL |
| 495692 RETROFIT KIT,CHP,OIL PIPI... | A351454U REG.SENSING TUBE ASSY. |
| 495694 KIT, INTERCOOLER UPGRADE ... | A351457C ELBOW ASM,WP INLET |
| 495700 KIT, COMPRESSOR BYPASS W/... | A351458A DUCT, TURBO INLET |
| 495701 KIT, COMPRESSOR BYPASS W/... | A351460 VALVE ASSY, RESTRICTOR |
| 495707 AIR HORN WITH BAFFLE | A351471 DRIVE ASSY, MAGNETO |
| 495720 CONTAINER, RETURNABLE 40\ | A351475B ASM.B'FLY VALVE |
| 495723 SEAL KIT, PUMP | A351475A HOUSING ASSY, BUTTERFLY... |
| 495724 KIT, REGULATOR SERVICE, 6... | A351486 SHAFT ASM, B'FLY |
| 495749 SERVICE KIT, GAS VALVE | A351475C HOUSING ASSY, BUTTERFLY... |
| 495750 VALVE, GAS (IMPCO CKV2-77... | A351504 GEAR ASM,WOOD GOV |
| 495752 KIT, GAS REGULATOR CS800 | A351486A SHAFT ASM,B'FLY |
| 495757 SPRING FOR 309054A | A351526 BRACKET, GOV |
| 495759 MOTOSERVICE KIT | A351528 ROD ASM, GOVNR |
| 495760 ATGL AFTERMARKET TRAINING... | A351542 WATER PUMP ASM, AUX. |
| 495780 ROLLER BEARING, GEAR BOX | A351542A WATER PUMP ASM.,AUX. |
| 495786 KIT, THERMOSTATIC VALVE R... | A351555A ROD,GOVERNOR CONTROL |
| 496177 SEAL, MECHANICAL | A351544A TUBE ASM., OUTLET |
| 496398 WIRE LOCK | A351555B ROD,GOV CONTROL |
| 496445 GASKET FAN | A351562A ELBOW, COMP. DISCHARGE |
| 496454 WASHER | A351564 ASM, RAIN SHIELD |
| 496465 WASHER, STEEL | A351629 SUPPORT ASSY, SPARK PLUG... |
| 496466 GASKET, CORK | A351638A HOSE ASSY, J.W. PREHEAT... |
| 496511 SPINDLE | A351644B TUBE ASSY, OIL REG VENT |
| 496541 BEARING SPACER | A351686 TURBOCHARGER ASSY |
| 496584 GASKET | A351742 ASM., GOVERNOR DRIVE WOO... |
| 496668 GASKET END | A490094 APG1000 ENGINATOR MANUAL... |
| 496737 SEAL | A59019R CARBURETOR RB.SPCIAL |
| 496738 SHAFT | A59019P CARBURETOR LB SPCIAL |
| 496761 BEARING | A59022Z CARBURETOR |
| 496762 GASKET BRG COVER | A63378F FLANGE,BREATHER ASM |
| 496764 GASKET | A69498F DISTRIBUTOR ASM |
| 496765 GASKET | A69692E HARNESS,WIRE ASM |
| 496780 GASKET INLET END | A69692L HARNESS ASM ELE.TIM. |
| 496812 O RING | A69743D SWITCH ASM.,IGNITION |
| 496813 GASKET | A69757U VALVE, SOLENOID ASM. |
| 496817 REPAIR KIT | A69772G EXTENSION ASSY, SPARK PL... |
| 496818 REPAIR KIT | A69828A SWITCH,EMERGENCY STOP AS... |
| 496823 SEAL | A69914A CONTROLLER ASM. SOFT STA... |
| 496819 REPAIR KIT | A73631T ARM ROCKER ASM |
| 496831 GASKET,THEMOSTAT ELM | A73640D DRIVE TACHO ASM |
| 496824 GASKET | A73812J ROD PUSH ASM |
| 496832 SEAL, ELEMENT | A740012D HEATER ASSY, CARTRIDGE |
| 496833 THERMOSTAT | A740012E ASM. HEATER |
| 496834 THERMOSTAT | A740106E SENSOR, OXYGEN ASSEMBLY |
| 496835 RING, FELT | A740107A SENSOR, LEAN-BURN OXYGE... |
| 496837 FELT RING | A740110B SENSOR ASSY, KNOCK CONT... |
| 496836 RING, FELT | A740110C SENSOR ASM,KNOCK CONTRO... |
| 496839 SHAFT | A740112 THERMOCOUPLE,REPAIR END |
| 496838 SEAL | A740118 TRANSDUCER,PRESSURE,OIL |
| 496841 BEARING, OUTBOARD | A740118A ASSEMBLY, TRANSDUCER, P... |
| 496840 BEARING, INBOARD | A740119 TRANSDUCER,PRESS,INT MFL... |
| 496842 GASKET, BRG COVER | A740120 THERMISTOR,OIL,WATER,INT... |
| 496844 GASKET, SUCTION HEAD | A740121 SENSOR,TEMP,ASM.,RTD |
| 496845 GASKET, SEALING HEAD | A740121C SENSOR ASM., TEMP. RTD ... |
| 496848 SEAL | A740124 TRANSDUCER ASM,PRESS,INT... |
| 496849 SHAFT | A740125 ASM., TRANSDUCER PRESSUR... |
| 496850 BEARING | A740130 ASSEMBLY, SENSOR, HUMIDI... |
| 496851 GASKET, BRG COVER | A740132 ASSEMBLY, WIDEBAND OXYGE... |
| 496853 GASKET, SUCTION HEAD | A740133 ASSEMBLY, STABLESENSE OX... |
| 496858 SHAFT, WATER PUMP | A740214 INTAKE MANIFOLD PRES. HA... |
| 496859 WATER PUMP SHAFT | A740221D HARNESS ASM,SHL'D,DSM T... |
| 496860 GASKET,HOUSING | A740221E HARNESS,SHLD,DSM-IGN,AS... |
| 496861 SEAL | A740221H HARNESS,DSM TO IM,ASM |
| 496863 GASKET,CASE HALF | A740222D HARNESS, AFM O2 |
| 496866 RING,SNAP(EXTERNAL) | A740222H HARNESS ASSY, SENSOR TO... |
| 496867 KIT, REBUILD | A740222L HARNESS, AFM O2 |
| 496870 THERMOSTAT | A740225B HARNESS ASM.,FILTER/DSM |
| 496868 KIT REBUILD | A740225C HARNESS ASM.,FILTER/DSM |
| 496872 REBUILD KIT | A740225E HARNESS ASSY, FILTER TO... |
| 496873 REBUILD KIT | A740225J HARNESS ASM, DSM FILTER... |
| 496877 IMPELLER | A740225K HARNESS ASM, DSM FILTER... |
| 496878 THERMOSTAT ELEMENT | A740247 HARNESS ASSY, SENSOR TO ... |
| 496880 NUT,IMPELLER SS | A740247A HARNESS ASSY, DSM TO FI... |
| 496881 KEY,WOODRUFF SS | A740247B HARNESS ASSY, SENSOR TO... |
| 496884 SEAL, OIL LIP | A740247C HARNESS ASSY, SENSOR TO... |
| 496885 O RING | A740247H HARNESS ASM, DSM SENSOR |
| 496888 CLAMP,ASSEMBLY | A740247D HARNESS,SENSOR-J BOX,AS... |
| 496889 SLEEVE IMPELLER DR | A740247J HARNESS ASM, DSM SENSOR |
| 496890 KEY,IMPELLER DRIVE | A740248 HARNESS,IGN/DSM/FILT,ASM |
| 496891 IMPELLER,CAST IRON | A740248A HARNESS,IGN.,ASM. |
| 496892 LOCKNUT,IMPELLER SS | A740249 HARNESS,ON/OFF SW,ASM |
| 496893 SEAL,SPRING RETAINER | A740250 HARNESS ASM, OPTION |
| 496895 SPRING | A740254 HARNESS ASM, IGN/DSM/FIL... |
| 496896 ELEMENT,THEMO 120 F | A740255 HARNESS ASM, ON/OFF SWIT... |
| 496897 ELEMENT,THEMO 80 F | A740257 HARNESS,CUST INTERFC,ASM |
| 496899 GASKET,THEMOSTAT ELM | A740257A HARNESS ASM,CUST INTERF... |
| 496900 115 DEG F. THERMOSTAT | A740259 HARNESS, ESM, START/AIR |
| 496901 ELEMENT,THEMO 180 F | A740259A HARNESS, ESM, START/ELE... |
| 496903 O RING | A740260 HARNESS, ESM, E-STOP, SW... |
| 496904 REPAIR KIT | A740261A HARNESS ASM., ENGINE OP... |
| 496905 KIT, REPAIR | A740262 HARNESS, ESM, ACTUATOR |
| 496906 KIT, REPAIR | A740262A HARNESS, ESM ACTUATOR |
| 496907 KIT, REPAIR | A740262B HARNESS,ESM,2 STEPPER M... |
| 496908 KIT, REPAIR | A740263B HARNESS, ECU INPUT B |
| 496909 THERMOSTATIC VALVE REPAIR... | A740263C HARNESS, ECU INPUT B |
| 496910 REPAIR KIT | A740264C HARNESS ASM., ECU CONTR... |
| 497674 BEARING, PILOT | A740265A HARNESS,ECU INPUT A |
| 497675 PLATE, DRIVING | A740267K HARNESS,CUSTOMER INTERF... |
| 497747 KIT,FLEX DISC | A740268J HARNESS, LOCAL CONTROL ... |
| 499136 VALVE ASM AIR-GAS | A740268P HARNESS LOCAL CTRL |
| 499220 VALVE ASSY AIR-GAS | A740269A MODEM CABLE |
| 499222 DIAPHRAGM SILICON | A740271 HARNESS,CUST INTERFACE J... |
| 499233 CYLINDER SLEEVE PULLER | A740282 HARNESS ASM., PRIMARY IG... |
| 499250 GAS VALVE ASM | A740283 HARNESS ASM., PRIMARY IG... |
| 499251 DIAPHRAGM | A740290 HARNESS ASM., PRIMARY IG... |
| 499252 DISC HOLDER ASM | A740292 HARNESS ASSY, CAN ECU TO... |
| 499253 O RING | A740295 HARNESS,CAN,2 STEPPER MO... |
| 499254 PUSHER POST | A740296 HARNESS,ADAPTER W/CSA LA... |
| 499255 LEVER | A740297 HARNESS,EXH TEMP,SENSOR |
| 499257 DIAPHRAGM HEAD | A740298 HARNESS,OXYGEN SENSOR |
| 499267 GASKET, FLANGE | A740303 SENSOR ASM, PROXIMITY |
| 499279 SEAL | A740305 HARNESS ASM,PRI IGN CEC ... |
| 499372 RUBBER,SILICON | A740307 HARNESS, ESM,2 STEPPER M... |
| 499702 GASKET DRESS CPLG | A740512A FILTER,DSM |
| 499706 SEAL | A740512B FILTER,DSM |
| 499708 SEAL | A740512C FILTER,DSM |
| 499709 SEAL | A740512E FILTER,DSM |
| 499723 CYLINDER HEAD NUT WRENCH | A740512J FILTER,DSM |
| 499714 SEAL | A740701 HARNESS,ESM START AIR,AS... |
| 499804 SEAL | A740701B HARNESS, ESM START ELEC... |
| 499805 SEAL | A740512K FILTER,DSM |
| 499820 SEAL | A740703 HARNESS,E-STOP SWITCH,AS... |
| 499821 SEAL | A740712 HARNESS,ESM PRIMARY IGN,... |
| 499822 SEAL | A740735 HARNESS, O2 SENSOR |
| 499865 GASKET | A740747 HARNESS, ASM, AFPM EXH S... |
| 499902 TORQUE WRENCH ADAPTER | A740748 HARNESS, ASM, AFPM O2 SE... |
| 499967 PISTON RING COMPRESSOR | A740781A WIREWAY ASM., R.B. |
| 499931 SEAL | A740820 KIT, POWER BOARD |
| 499998 NUT THREADED | A740892 WIRE WAY, B-BANK |
| 701696 GEAR,RING CW | A740893 WIRE WAY, A-BANK |
| 740003 BATTERY PACK ALTRONIC | A740897 WIRE WAY, IGNITION, B-BA... |
| 740009 COUPLING,.38 DIA SHAFTS | A740900 WIRE WAY, IGNITION, A-BA... |
| 740011 BOOT,HIGH TEMP (.5 ID) | A740901 WIRE WAY, B-BANK |
| 740017 INSULATION,O2 SENSOR BLOC... | A740901A WIRE WAY, B BANK |
| 740018 TAG, IDENTIFICATION | A740902A WIRE WAY, A BANK |
| 740021 GASKET, OXYGEN SENSOR | A740902 WIRE WAY, A-BANK |
| 740035 RETAINER,SEAL & BEARING | A740906 WIRE WAY, IGNITION, B-BA... |
| 740037 BATTERY, 12V AGM | A740906A WIRE WAY, IGNITION, B B... |
| 740038 SEAL, OIL | A740909 WIRE WAY, IGNITION, A-BA... |
| 740039 CORD GRIP | A740909A WIRE WAY, IGNITION, A B... |
| 740046 RECEPTACLE,3-PIN | A740931G HARNESS, MAIN BEARING T... |
| 740047 TERMINATING PLUG,3-SOCKET | A740932G HARNESS, EXH. THC. CUST... |
| 740048 LABEL,WARNING | A740951 HARNESS, STARTER EXTENSI... |
| 740050 LABEL,WAUKESHA PWRNG PRFR... | A740985 HARNESS, COOLANT LEVEL S... |
| 740051 DIODE, STARTER | A741189 WIREWAY ASM., R.B. |
| 740112 THERMOCOUPLE,REPAIR END,K... | A741190 WIREWAY ASM., L.B. |
| 740113 SENSOR, MAP | A74812A CONN UP RAD B/PASS |
| 740115 CONNECTOR, MAP SENSOR | A76379 ROD ASSY PUSH |
| 740118 TRANSDUCER, PRESSURE, OIL | A76883A PIPE ASM |
| 740119 TRANSDUCER,PRESS,INT MFLD | A76883C PIPE ASSEMBLY |
| 740120 THERMISTOR,OIL,WAT,INTMFL... | A76883K NIPPLE ASM |
| 740124 TRANSDUCER,PRESS,INT MNFL... | A76883P PIPE ASSEMBLY |
| 740125 TRANSDUCER, PRESSURE, OIL | A78821 ELBOW COOLANT TUBING |
| 740130 SENSOR, HUMIDITY, PRESSUR... | A805103 BELT SET .500 |
| 740131 TRANSDUCER, PRESSURE, 0-1... | A810496 V-BELT SET |
| 740133 SENSOR, O2 GAS | A955597A ELBOW, ASM., WATER INLE... |
| 740206 WIRE HARNESS | A957961 TANK,EXPANSION,ASM |
| 740221 HARNESS, DSM IGN MODULE | A96015F GEAR IDLER |
| 740224 CABLE,KDM TO J-BOX | A96034B GUIDE ASM |
| 740225 HARNESS,FILTER-DSM 14PIN | AA124080 PUMP BAFFLE OIL |
| 740226 HARNESS, O2 SENSOR | AA125237B LIFTER,VALVE,ASM. |
| 740231 HARNESS,DSM JBOX-FILT | AA145080G PUMP OIL ASM |
| 740232 HARNESS,DSM JBOX-FILTER | AA153403Z ROD ASM, HAND THROTL |
| 740241 HARNESS,PROXIMITY SENSOR | AA162348C HOUSING,ACC DRIVE,ASM |
| 740245 HARNESS,AFM LOGIC CONN | AA167309R HEADER ASM., WATER INL... |
| 740246 HARNESS, AFM POWER | AA169867B REGULATOR,OIL TEMP,ASM |
| 740248 HARNESS,DSM/IGN/FILTER | AA176921 ROD THROTTLE ASSM |
| 740251 HARNESS,ELECTRIC START | AA199429A ROD,GOV ASM |
| 740254 HARNESS,IGN/DSM/FILTER | AA199429J ROD,GOV ASM |
| 740255 HARNESS,ON/OFF SWITCH | AA200380 PUMP, OIL, ASM. |
| 740257 HARNESS,CUSTOMER INTERFAC... | AA204065J SHAFT,ROCKER ARM,ASM. |
| 740259 HARNESS START,ESM | AA204065K SHAFT ASM.,ROCKER ARM |
| 740261 HARNESS,ENGINE OPTION | AA204165B ROCKER ARM ASM., INTAK... |
| 740270 HARNESS,ESM ALTERNATOR | AA204702R HEAD,CYLINDER,ASM. |
| 740272 HARNESS, ALTERNATOR - 50 ... | AA204802E HEAD ASM., CYL (PROD L... |
| 740277 CABLE,GND,POWER DIST BOX | AA204923E NBL CAMSHAFT ASM. |
| 740278 CABLE,GND,POWER DISTRIBUT... | AA208628P CONDUIT,THERMOCOUPLE,A... |
| 740280 CABLE, PWR, JUMPER | AA209133Z ROD ASSEMBLY, THROTTLE... |
| 740284 HARNESS,IGNITION(SERVICE) | AA209154C ROD,GOVERNOR ASM. |
| 740285 CONDUIT,IGN LB (SERVICE) | AA209362H AIR CLEANER ASM LH |
| 740286 CONDUIT,IGN RB (SERVICE) | AA209154G ROD,GOVERNOR ASM |
| 740292 HARNESS,CAN ECU TO IPM-D | AA209362J AIR CLEANER ASM RH |
| 740295 HARNESS,CAN,STEPPER MOTOR... | AA209362U AIR CLEANER ASM, R.H. |
| 740296 HARNESS, ADAPTER | AA209362V AIR CLEANER ASM, L.H. |
| 740297 HARNESS, EXH TEMP,SENSOR | AA209362X AIR CLEANER ASM., R.H. |
| 740298 HARNESS, OXYGEN SENSOR | AA209362Y AIR CLEANER ASM., L.H. |
| 740303 SENSOR, PROXIMITY | AA209542C ADAPTER ASSY, LUBE OIL... |
| 740299 ECU POWER CABLE | AA209615 ROD ASM.GOVERNOR |
| 740306 HARNESS, PRIMARY IGNITION | AA209615B ROD ASM.GOVERNOR |
| 740403 CIRCUIT BOARD PAIR,DSM | AA209615A ROD ASM.GOVERNOR |
| 740406 BOARD, ACTUATOR DRIVER | AA209615C ROD ASM.GOVERNOR |
| 740409 BOARD, DISPLAY | AA209615F ROD ASM.GOVERNOR |
| 740412 BOX, DSM FILTER | AA209615P ROD ASM.,GOVERNOR |
| 740417 BOX, DUAL FUEL RELAY | AA209615G ROD ASM.GOVERNOR |
| 740500 ADAPTER, GAS REGULATOR | AA211188C VLV.ASM,AIR/GAS STARTI... |
| 740501 NUT, SPRING ADJUSTMENT | AA211411X TUBE ASM.,BRTHR AIR FL... |
| 740502 ADAPTER, GAS REG. | AA211577 ROD,BUTTERFLY VALVE,ASM |
| 740503 GAS CONTROL VALVE, HEINZM... | AA211879 CONDUIT ASM. |
| 740600 REGULATOR, VOLTAGE | AA214102M ASM., BREATHER ADJ. VA... |
| 740701 HARNESS, ESM START AIR | AA214102P ASM., BREATHER ADJ. VA... |
| 740703 HARNESS, E-STOP SWITCH | AA214124 BOX,BATTERY & CABLE,ASM... |
| 740715 HARNESS, LB IGN. COIL | AA214290A AIR CLEANER ASM., R.H. |
| 740716 HARNESS, RB IGN. COIL | AA214291A AIR CLEANER ASM., L.H. |
| 740719 HARNESS, IGN. COIL | AA214330 MANIFOLD, PRECHAMBER |
| 740722 HARNESS, 24V PRELUBE | AA244480 OIL PUMP ASSEMBLY |
| 740728 HARNESS,CUST 3' PD INTERF... | AA257923 CAMSHAFT ASSEMBLY (FRON... |
| 740729 HARNESS, NETWORK | AA280038 ROD,PUSH,ASM. |
| 740744 HARNESS, ELECTRIC START | AA280066 ROCKER ARM,AUXILARY,ASM |
| 740741 HARNESS, IGN. POWER MODUL... | AA280270 COVER,CCASE DIPSTICK,AS... |
| 740748 HARNESS,AFPM O2 SEN&HTR | AA285002H NBL HEAD,CYLINDER,ASM. |
| 740753 HARNESS, GND LB, RB | AA285002J NBL HEAD,CYL,ASM. |
| 740763 HARNESS,KW,LB KNOCK SENSO... | AA285039D COVER ASM,ROCKER ARM |
| 740766 HARNESS,KW,RB KNOCK SENSO... | AA290555A SUPPORT,GOV DRIVE,ASM |
| 740770 CABLE,GND J BOX TO GND ST... | AA292579 VALVE SPRING COMPRESSOR |
| 740771 HARNESS, PD J-BOX TO PREL... | AA292593 SLEEVE PULLER |
| 740772 HARNESS,PD J-BOX TO JW | AA292699 CONN. ROD BUSHING TOOL |
| 740788 HARNESS, ECS OPTION CONNE... | AA293268 CYL HEAD/MAIN BRG HYD |
| 740792 HARNESS, EXH. T-COUPLE CR... | AA293728B TUBE,LUBE OIL ASS'Y |
| 740793 HARNESS, MAIN BEARING THE... | AA294591M MANIFOLD, PRECHAMBER, ... |
| 740799 HARNESS, CAM MAG PICKUP | AA295135 MAIN BRGCAP LIFTING TOO... |
| 740827 UNIT, SMART TEMPERATURE (... | AA296078G ACTUATOR ASM,LINKAGE&B... |
| 740830 HARNESS, ECU A MASTER | AA300007F NBL ROD ASSEMBLY, CONN... |
| 740831 HARNESS, ECU B MASTER | AA300065D ROCKER ARM ASM.,INTAKE |
| 740832 HARNESS, IPM-D MAIN DATA | AA300066E ARM ASM., EXHAUST ROCK... |
| 740835 HARNESS, IPM-D SECONDARY ... | AA300180A PUMP,OIL,ASM. |
| 740837 HARNESS, POWER DIST 2 | AA301280A PUMP ASM., OIL (H24) |
| 740838 HARNESS, POWER DIST 1 | AA302007C NBL ROD ASM.,CONNECTIN... |
| 740839 HARNESS, POWER DIST TO AU... | AA302180A PUMP ASM., OIL |
| 740840 HARNESS,ICU MASTER MAIN B... | AA302220H CRANKCASE ASSEMBLY |
| 740841 HARNESS, ICU MASTER PRE B... | AA303080A PUMP ASM.,OIL |
| 740842 HARNESS, ICU NET | AA303120G CRANKCASE ASSEMBLY |
| 740843 HARNESS,ICU SECOND MAIN A... | AA304030C FOLLOWER, CAM ASM. |
| 740844 HARNESS, ICU SECOND PRE A... | AA304310 HOUSING,THERMOSTAT,ASM. |
| 740845 HARNESS, REAR SENSOR B-BA... | AA305132 HOUSING,W.P. IDLER,ASM. |
| 740846 HARNESS, STU B-BANK | AA305232Z ASM.,BREATHER ADJ. VAL... |
| 740847 HARNESS, REAR SENSOR A-BA... | AA305576C DUCT, AIR ASSEMBLY |
| 740848 HARNESS, IPM-D MASTER | AA305576J DUCT, AIR ASSY RIGHT B... |
| 740850 HARNESS, IPM-D SECONDARY | AA305576K DUCT, AIR ASSY LEFT BA... |
| 740851 HARNESS, FRONT SENSOR | AA305942W ASM., BREATHER ADJ. VA... |
| 740852 HARNESS, ECU TO AUX SYSTE... | AA305942H ASM., BREATHER ADJ. VA... |
| 740853 HARNESS, KNOCK A-BANK | AA307080A DUCT, AIR ASSY LEFT BA... |
| 740860 HARNESS, ECU A | AA307080B DUCT, AIR ASSY RIGHT B... |
| 740861 HARNESS, ECU B | AA307080D DUCT, AIR ASSY RIGHT B... |
| 740862 HARNESS, IPM-D, DATA | AA307080C DUCT, AIR ASSY LEFT BA... |
| 740863 HARNESS, CUST.INTERFACE, ... | AA307100L ASSEMBLY, BREATHER ADJ... |
| 740864 HARNESS, POWER DISTRIBUTI... | AA307100K VALVE,BREATHER ADJ.,AS... |
| 740865 HARNESS, POWER DISTRIBUTI... | AA307186 VAVLE ASM,SOLENOID,OIL ... |
| 740867 HARNESS,ICU MSTR,MAIN,B B... | AA308007C ROD ASSEMBLY,CONNECTIN... |
| 740868 HARNESS,ICU MSTR,PRECH,B ... | AA308065 ROCKER ARM ASM., INTAKE |
| 740869 HARNESS, ICU NET | AA308066 ROCKER ARM ASM., EXHAUS... |
| 740870 HARNESS,ICU SEC,MAIN,A BA... | AA309648 ASM., AIR CLEANER |
| 740871 HARNESS,ICU SEC,PRECH,A B... | AA351470B AIR CLEANER ASSEMBLY |
| 740873 HARNESS, STU, B BANK | AA351555A ROD ASM,GOV CONTR |
| 740872 HARNESS, REAR SENSOR, B B... | AA351555 ROD ASM,GOV CONTR |
| 740874 HARNESS, REAR SENSOR, A B... | AA740129B ASSEMBLY, HMI, CSA |
| 740875 HARNESS, IPM-D, B BANK | AA351555B ROD ASM,GOV CONTR |
| 740877 HARNESS, ECU TO AUX SYS I... | AA740222H HARNESS,SENSOR-FILTR,A... |
| 740878 HARNESS, KNOCK, A BANK | AA740295 HARNESS ASSY,CAN 2 STPR... |
| 740891 AUXILIARY SYS INTRFCE UNI... | AA740500B ACTUATOR,GAS REG,ASM |
| 740894 HARNESS, CAN BUS | AA740502B ACTUATOR,GAS REG,ASM |
| 740895 HARNESS, STU, CAN BUS | AA740502D ASSEMBLY, ESM GAS REGU... |
| 740896 HARNESS, CAN BUS | AA79037B TAPPET VALVE ASM |
| 740919 HARNESS, ACT,STEP,J1939,E... | AC169850E FILTER,LUBE OIL,ASM |
| 740920 HARNESS, SENSORS EXH TC | AC204165A ROCKER ARM,INTAKE,ASM. |
| 740921 HARNESS, COIL POWER | AC204166A ROCKER ARM,EXHAUST,ASM... |
| 740926 HARNESS, ECU INTERFACE | AC204702R HEAD ASM., CYL (SERV L... |
| 740928 HARNESS, CUSTOMER INTERFA... | AC208497 CONDUIT ASM,RB FRONT |
| 740944 HARNESS, ECU CUSTOMER INT... | AC208796 TUBE,VAC. VA. ASM. |
| 740946 DIODE,SURGE SUPPRESSION W... | AC209362M ASM., AIR CLEANER R.H. |
| 740956 HARNESS, ELECTRIC STARTER... | AC209362N ASM., AIR CLEANER L.H. |
| 740958 HARNESS, IGNITION ADAPTER | AC209542C ADAPTER,WATER PUMP INL... |
| 740966 CAP, CONNECTOR NCM J1A | AC293728C TUBE ASSY, LUBE OIL |
| 740976 HARNESS, HIGH TEMPERATURE... | AC305576J DUCT,AIR ASSY RB W/O R... |
| 740981 HARNESS, STEP. MTR. EXTEN... | AC305576K DUCT,AIR ASSY LB W/O R... |
| 740999 HARNESS, WASTEGATE ADAPTE... | AC305758B VALVE ASM., WASTEGATE |
| 741039 HARNESS, CATALYST TEMPERA... | AC308002C HEAD, CYLINDER, ASM. |
| 741040 HARNESS, OIL LEVEL SWITCH... | AC740500B ACTUATOR,GAS REG,ASM |
| 741004 HARNESS ADAPTER, METAL PA... | AC740502B ACTUATOR,GAS REG,ASM |
| 741060 HARNESS, THERMOCOUPLE | AD125237A TAPPET VALVE ASM |
| 741064 HARNESS, CATALYST TEMPERA... | AD204072 HOUSING,ASM LH |
| 741065 HARNESS, ENGINE VIBRATION... | AD204802E HEAD ASM., CYLINDER, C... |
| 741067 HARNESS, MAIN BEARING THE... | AD209250 CONDUIT ASM,.38 X 21.76... |
| 741068 HARNESS, EXHAUST THERMOCO... | AD287002A NBL HEAD,CYLINDER,ASM |
| 741069 HARNESS, CUSTOMER INTERFA... | AD287002B NBL HEAD,CYLINDER,ASM |
| 741070 HARNESS, LOCAL CONTROL, I... | AD290323 TUBE,LUBE OIL,ASM. |
| 741077 HARNESS, MAIN BEARING THE... | AD294896 LEVER,MANUAL CONTROL,AS... |
| 741078 HARNESS, JACKET TEMPERATU... | AD740295 HARNESS ASM.,CAN,2 STEP... |
| 741079 HARNESS, LUBE OIL PRESSUR... | AD97280A OIL PUMP ASSEMBLY |
| 741080 HARNESS, MAGNETIC PICKUP,... | AE176865E FILTER,LUBE OIL,ASM. |
| 741081 HARNESS, MAGNETIC PICKUP,... | AE205002G HEAD ASM., CYLINDER |
| 741082 HARNESS, LUBE OIL PRESSUR... | AE304310 HOUSING,THERMOSTAT,ASM. |
| 741083 HARNESS, LUBE OIL TEMPERA... | AE740400 MODULE ASSY, AFM CEC |
| 741084 HARNESS, AFR CONTROLLER | AF153892F ROCKER ARM ASSEMBLY |
| 741085 HARNESS, TRICAN SENSOR | AF205002G HEAD ASM., CYLINDER |
| 741087 HARNESS, EXHAUSE SENSORS,... | AF211289 CONDUIT ASM,THERM.RF |
| 741088 HARNESS, EXHAUST SENSORS,... | AG205002G HEAD ASM., CYLINDER |
| 741089 HARNESS, ELECTRIC START O... | AG211289 CONDUIT ASM,THERM.LF |
| 741103 HARNESS, CAN & CONTROL CR... | AG301060C PUMP,JACKET WATER,ASM. |
| 741104 HARNESS, IGNITION CROSS O... | AH200960D PUMP ASM., WATER |
| 741108 HARNESS, STEPPER MOTOR RB | AH211289 CONDUIT ASM,THERM.RR |
| 741105 HARNESS, KNOCK SENSOR CRO... | AJ211289 CONDUIT ASM,THERM.LR |
| 741111 HARNESS, FUEL CONTROL VAL... | AK204677 MANIFOLD, WATER, ASM. |
| 741110 HARNESS, STEPPER MOTOR LB | AK211289 CONDUIT,THERM,ASM,RF |
| 741132 HARNESS, IGNITION COIL | AK740222 HARNESS,SENSOR-FILTR,AS... |
| 741112 HARNESS, FUEL CONTROL VAL... | AM211289 CONDUIT,THERM,ASM,LF |
| 741157 HARNESS, NON-AFR JUMPER | AM740222 HARNESS,SENSOR-FILTR,AS... |
| 741191 HARNESS, EXHAUST SENSOR, ... | AN211289 CONDUIT,THERM,ASM,RR |
| 741192 HARNESS, EXHAUST SENSOR, ... | AP275140 HOSE, ASSEMBLY 1.81 ID. |
| 741193 HARNESS, POWER & CONTROL,... | AP307064 TANK,EXPANSION,ASM. 25G... |
| 741194 HARNESS, ECS OPTION | AP307064A TANK,EXPANSION,ASM. 25... |
| 741219 SMART THERMOCOUPLE UNIT (... | AP311886 TANK,EXPANSION,ASM. 15G... |
| 810043 PIPE,1.25 X 2 TOE | AT211289 CONDUIT,THERM,ASM,LR |
| 810140 PIPE,.75 X 1.50 TBE | B1003 GASKET |
| 810245 WASHER,.47X.75X.06 | B10041 CABLE SUPPORT BLOCK |
| 810329 RING RETAINING | B10065 WASHER 9/16X3/4X.083 |
| 810355 BEARING BALL | B10067 BEARING BALL |
| 810736 STUD,GR5,.375X1.5 LG | B10075C VALVE BUTTERFLY |
| 810849 CONNECTOR MALE | B10087 GASKET |
| 810970 PIN,ROLL,.188X.88 LG | B1016 WASHER,.47X.75X.12 |
| 810983 SPACER,.53X.88X.62LG | B10168 ELBOW,STREET,.12,BR |
| 950298 NECK RAD FILLER | B10168B ELBOW,STREET,.25,BR |
| 950873 BEARING BALL | B10168D ELBOW,STREET,.5,BR |
| 951019 SPACER,.50X.67X1 LG | B10175 PROTECTOR DIAPHRAGM |
| 951163 COUPLING,HALF .125 NPT | B10225 BEARING BALL |
| 951338 PLUG, HOLE, .875 DIA. | B1027 SHIM,IDLER SPIND.003 |
| 952419 TEE PIPE | B10305 TERMINAL BATTERY |
| 952805 TERMINAL, WIRE | B10410 WASHER 25/32X1X1/32 |
| 952955 SYMBOL, LETTER A | B10485 COUPLING MAGNETO |
| 953915 RELAY 24VDC DPDT 25A | B10584B STUD,GR8,.50X6.5 LG |
| 953946 U BOLT,.25X1X1.75 | B1061 GASKET COPPER |
| 954313 U BOLT,.38X2.5X3.25 | B10614A SCREW FP TIMING |
| 954565 RELAY, DPDT, 25A120V | B10648 NUTCYLHD1-20EFX13/16 |
| 954580 CABLE CLAMP 14-14S | B10656 CPSCR1/4-28X1/2MAGCP |
| 954814 CONNECTOR CONDUIT | B1072 GASKET |
| 954841 BOX OUTLET | B10727 SP GOV SPR HOLE PLUG |
| 954842 HANDY BOX COVER 4X4 | B1287D STUD,GR8,.625X7.06LG |
| 954843 BUSHING,RED .75-.50 | B1322 SHIM,IDLER SPIN.003 |
| 954864 CONNECTOR WIRE | B1331B GASKET |
| 955000 SLEEVE,INSUL,.38 | B1331C GASKET |
| 955092 VALVE,CHECK 1.5 | B1331E GASKET |
| 955314 VALVE TEMPERATURE | B1339 GASKET FLANGE |
| 955659 BOX HANDY | B1393 WASHER,.77X1.88X.25 |
| 955660 COVER HANDY BOX | B1425 PIN |
| 955761 CONNECTOR STRAIGHT | B1426 CLAMP TUBING |
| 955767 U BOLT,.25X1.75X2.5 | B1437 STUD,GR5,.375X1.19LG |
| 955981 BOX JUNCTION 12X8X4 | B1514 PIN |
| 957119 BRACKET | B1539 WASHER 1X1-3/8X5/64 |
| 956578 U BOLT,.38X3.5X4.5 | B1547 RETAINER BEARING |
| 957276 SWITCH PRESSURE | B1560 WASHR.656X1.375X3/16 |
| 958012 SWITCH SEL 3 POS | B1561A BUSHING BRONZE |
| 958013 SWITCH PUSHBUTTON | B1686 ELBOW,HALF UNION 4X2 |
| 959437 SOCKET RELAY | B1687 ELBOW,HALF UNION 6X4 |
| 959442 DIODE 300V 50A | B168934G PIPE, INTERCOOLER WATER |
| 959443 INSULATOR | B1727 GASKET |
| 3335660 COVER,PAN OIL | B1733 WASH21/32X1-1/4X3/16 |
| 3335666 BEARING,CRANKSHFT THRUST | B1738 NUT FAN ADJUSTING |
| 3335682 COVER,CRANKCASE AND CAMS | B175 GASKET |
| 3335790 TAPPET, VALVE HOUSING | B1754 WASHER.515X1.187X.125 |
| 3335667 BEARING SHELL | B1764 ELBOW UNION |
| 3335795 SCREW, ADJUSTING | B1777A NUTACORN1/2-20X1-3/8 |
| 3335796 SHAFT, ROCKER LEVER | B1795 PLUG,EXP,1 1/2,BRASS |
| 3335798 LEVER,ROCKER INLET | B1827E FRAME,OIL SCREEN |
| 3335799 LEVER,ROCKER EXHAUST | B1831 WASHER FELT |
| 3335818 PIN, LOCATING | B1842 PIN,DOWEL.3125X.81LG |
| 3335827 CROSSHEAD,VALVE EXHAUST | B1865 PIN,DOWEL.187X1.0LG |
| 3335828 CROSSHEAD, VALVE INLET | B1882E BOLTCN7/16-20X3/5/16 |
| 3335913 FLANGE | B1883 PIN,DOWEL .25X.56 LG |
| 3335918 SCREW,VENTING M12X70 | B1916B GASKET |
| 3335928 COVER,THERMOSTAT HOUSING | B1956A GASKET, BREATHER |
| 3335937 HEAD,FILTER COVER,ASM | B1966A STUD,GR8,.438X5.31LG |
| 3335947 FILTER,LUBE OIL GF600 | B1966B STUD,GR8,.438X7.38LG |
| 3335956 DIAPHRAGM | B1993 NIPPLE REDUCING |
| 3335961 THERMOSTAT ELEMENT 160F/... | B2031 STUD,GR5,.38X4.25 LG |
| 3335962 THERMOSTAT ELEMENT 208F/... | B208117 ASM., BREATHER TUBE |
| 3335986 CONNECTION MANIFOLD | B2094B GASKET |
| 3336034 FLANGE | B2108B WASHR1.515X2.75X5/16 |
| 3336106 TEMPERATURE SENSOR | B211194J ASM., VALVE 3-WAY N.C. ... |
| 3336114 CAP | B2119A GASKET CORK |
| 3336117 PLUG,EXPANSION 72 DIA | B2124 GASKET RETAINER |
| 3336118 PLUG, ORIFICE KOENIG MB ... | B2130 WASHER29/64X5/8X1/32 |
| 3336125 O RING 95X3,55-N-FPM75 | B2131 WASHER,.52X.75X.03 |
| 3336129 O RING 136X3,55-N-FPM75 | B2135 WASHER21/64X1/2X1/32 |
| 3336137 O RING 140X5,3-N-FPM75 | B214117 BOX,ALTERNATOR JUNCTION,... |
| 3336138 O RING 150X5,3-N-FPM75 | B214323 BOX ASM., JUNCTION, 115V... |
| 3336140 O RING 115X5,3-N-FPM75 | B2165A STUD,GRB,.438X1.62LG |
| 3336141 O RING 109X5,3-N-FPM75 | B2207 GASKET |
| 3336158 FLANGE | B221 WASH,.41X.78X.09 |
| 3336184 SEAL,O RING 3/6X1340 | B2214 GASKET WATER PUMP |
| 3336191 O RING 11,8X1,8-N-FPM75 | B2223 PIN,DOWEL .375X.81LG |
| 3336193 O RING 10X1,8-N-FPM75 | B2224 PIN,DOWEL .50X1.12LG |
| 3336197 O RING 35,5X2,65-N-FPM75 | B2232 PLUNGER RELIEF VALVE |
| 3336200 O RING 13,2X2,65-N-FPM75 | B2233A SCREW ADJ.1-14X2-1/8 |
| 3336201 O RING 14X2,65-N-FPM75 | B2234 NUT ADJ SCREW |
| 3336202 O RING 17X2,65-N-FPM75 | B2236 WASHR1-1/32X1.5X3/64 |
| 3336203 O RING 28X2,65-N-FPM75 | B2236A WASHER, NYLON 1.000 |
| 3336204 O RING 60X3,55-N-FPM75 | B2237 NUTRELVALVE 1-14X3/8 |
| 3336205 O RING 180X3,55-N-FPM75 | B2239 WASHER..781X1.359X.134 |
| 3336206 O RING 73X3,55-N-FPM75 | B2240 STUD,GR5,.38X1 LG |
| 3336208 O RING 50X3,55-N-FPM75 | B2251A WASH29/32X1-3/4X3/16 |
| 3336210 O RING 77,5X3,55-N-FPM75 | B2268A GASKET W P CONN |
| 3336211 O RING 47,5X3,55-N-FPM75 | B2279A GASKET |
| 3336213 O RING 46,2X3,55-N-FPM75 | B2283 GASKET |
| 3336218 O RING 67X3,55-N-FPM75 | B2315 PIN,DOWEL .375X.88LG |
| 3336224 O RING 112X3,55-N-FPM75 | B2316 SPRING |
| 3336226 O RING 128X5,3-N-FPM75 | B2457A BUSHING VALVE RELIEF |
| 3336228 O RING 51,5X5,3-N-FPM75 | B2457S BUSHING RELIEF VALVE |
| 3336229 O RING 118X5,3-N-FPM75 | B2458B SCRADJSLOT7/8-14X1 |
| 3336230 O RING 190X5,3-N-FPM75 | B2469 GASKET COPPER |
| 3336231 O RING 77,5X5,3-N-FPM75 | B2564 KEY,SQ.,1.25X7.0 LG |
| 3336232 O RING 92,5X5,3-N-FPM75 | B2557 GASKET MANIFOLD |
| 3336233 O RING 34,3X5,3-N-FPM75 | B2602D HOSE |
| 3336234 O RING 170X5,3-N-FPM75 | B2620C NUTWASHER 9/16-18X1 |
| 3336235 O RING 155X5,3-N-FPM75 | B2640B GASKET DOOR |
| 3336238 O RING 97,5X5,3-N-FPM75 | B2631A HSG BUTFLY VALUE LEV |
| 3336240 O RING 132X5,3-N-FPM75 | B2647A GASKET DOOR |
| 3336245 SEAL,O RING 12 | B2666 BUSHING OIL GAUGE |
| 3336356 TUBE, WATER GAS | B2692 GASKET |
| 3336357 TUBE, WATER GAS | B2694 GASKET |
| 3336396 WASHER,COPPER 18X22X1.5 | B2737 STUD,GR5,7/16X6.62LG |
| 3336397 WASHER,COPPER 48X55X2 | B2747 WASHR25/64X9/16X.050 |
| 3336398 WASHER,COPPER 30X36X2 | B2747A WASHER, NYLON .375 |
| 3336399 WASHER,COPPER 42X51X2 | B2752 GASKET BUTFLYHOUSING |
| 3336400 WASHER,COPPER 14X18X1.5 | B277 WASHER,FLAT .3125 |
| 3336401 WASHER,COPPER 60X68X2.5 | B2767 WASHER,.47X.88X.25 |
| 3336402 WASHER,COPPER 27X32X2 | B277A WASHER,.34X.69X.06 |
| 3336403 WASHER,COPPER 35X41X2 | B2837 WASHER,.41X1.12X.12 |
| 3336405 WASHER,COPPER 33X39X2 | B2857 PLUG CUP |
| 3336407 WASHER,COPPER 22X27X1.5 | B2858B GASKET |
| 3336406 WASHER,COPPER 90X100X2.5 | B2861A SPACER,.53X1X.69 LG |
| 3336430 PLATE | B2861 SPACER,.53X1X.75 LG |
| 3336448 HXSOCKHDSCR M6X25,8.8 | B2861B SPACER,.53X1X1.25 LG |
| 3336449 HXSOCKHDSCR M6X12,8.8 | B2861C SPACER,.53X1X1.53 LG |
| 3336450 HXSOCKHDSCR M6X8,8.8 | B2861D SPACER,.53X1X1 LG |
| 3336451 HXSOCKHDSCR M6X30,8.8 | B2861E SPACER,.53X1X1.75 LG |
| 3336452 HXSOCKHDSCR M6X20,8.8 | B2861F SPACER,.53X1X3 LG |
| 3336454 HXSOCKHDSCR M6X35,8.8 | B2861G SPACER,.53X1X1.5 LG |
| 3336455 HXSOCKHDSCR M6X50,8.8 | B2863 GASKET CORK |
| 3336457 HXSOCKHDSCR M8X20,8.8 | B291 STUD,GR5,3/8X1.44 LG |
| 3336458 HXSOCKHDSCR M8X16,8.8 | B2920 WASHER,.33X.5X.06 TH |
| 3336459 HXSOCKHDSCR M8X40,8.8 | B2932A SHAFT MAGNETO ADAPT |
| 3336460 HXSOCKHDSCR M8X25,8.8 | B2940 SPRING RELIEF VALVE |
| 3336461 HXSOCKHDSCR M8X30,8.8 | B2943 NUT HEX 3/8-24X21/64 |
| 3336462 HXSOCKHDSCR M8X35,8.8 | B295 PLUG,EXP,3/4,BRASS |
| 3336471 HXSOCKHDSCR M10X45,12.9 | B2970 HOSE |
| 3336474 HXSOCKHDSCR M10X20,8.8 | B2984 STUD,GR8,.50X1.94 LG |
| 3336479 HXSOCKHDSCR M10X30,8.8 | B3066 GASKET |
| 3336482 HXSOCKHDSCR M12X60,8.8 | B3104 PLUG,PIPE,SLHD,.12BR |
| 3336483 HXSOCKHDSCR M12X25,8.8 | B3222 PIN,DOWEL .500X.75LG |
| 3336484 HXSOCKHDSCR M12X40,8.8 | B3265 PIN DOWEL |
| 3336485 HXSOCKHDSCR M12X30,8.8 | B3281 SEAL OIL |
| 3336492 HXSOCKHDSCR M12X90,8.8 | B3470 KEY,SQ.,.50X6.00 LG. |
| 3336486 HXSOCKHDSCR M12X20,8.8 | B3470E KEY,SQ.,.50X2.75 LG |
| 3336493 HXSOCKHDSCR M12X35,8.8 | B3492B WIRE,SEAL,.026X16 LG |
| 3336494 HXSOCKHDSCR M12X45,8.8 | B350 PIN,DOWEL,.187X.62LG |
| 3336496 HXSOCKHDSCR M12X50,8.8 | B3527 PLATE COVER |
| 3336497 HXSOCKHDSCREW M12X16 | B3532 PLATE THRUST |
| 3336498 HXSOCKHDSCR M12X70,8.8 | B355 WASHER,.52X.88X.09 HARDEN |
| 3336501 HXSOCKHDSCR M12X55,12.9 | B355B WASHER33/64X7/8X.104 |
| 3336502 HXSOCKHDSCR M12X80,12.9 | B3568 PIN,DOWEL .375X.62LG |
| 3336503 HXSOCKHDSCR M12X85,8.8 | B363 WASHER,.52X1.00X.108 |
| 3336504 HXSOCKHDSCR M12XX65,8.8 | B364C STUD |
| 3336509 HXSOCKHDSCR M16X110,8.8 | B3605 GASKET |
| 3336510 HXSOCKHDSCR M16X100,8.8 | B365 GASKET |
| 3336511 HXSOCKHDSCR M16X30,8.8 | B3664 ELBOW UNION |
| 3336515 HXSOCKHDSCR M16X50,8.8 | B3663 NUT UNION |
| 3336521 HXSOCKHDSCR M16X35,8.8 | B3665 CONNECTOR UNION |
| 3336525 HXSOCKHDSCR M20X130,10.9 | B367 WASHR.656X1.19X.104 HARDEN |
| 3336526 HXSOCKHDSCR M24X170,8.8 | B3671 END ROD |
| 3336527 HXSOCKHDSCR M24X75,8.8 | B3715B STUD,GR5,3/8X1.62 LG |
| 3336528 HXSOCKHDSCR M24X300,8.8 | B3831 INSERT GOV LEVER |
| 3336542 HXHDSC M12X25,8.8,FULTRD | B3743 PIN, ROD END |
| 3336544 HXHDSC M12X30,8.8,FULTRD | B3909 BEARING BALL |
| 3336553 STUD,M12X35,10.9 | B3979 SPRING |
| 3336554 NBL, STUD M12X 50,10.9 | B402 TEE, PIPE SERVICE .25 NPT (... |
| 3336555 STUD,M12X25,10.9 | B4027 1 GROOV PIN 1/8X 3/4 |
| 3336564 NUT,HEX M6-8 | B402B TEE, PIPE SERVICE .38 NPT ... |
| 3336567 NUT,HEX M10-8 | B402C TEE, PIPE SERVICE .50 NPT ... |
| 3336568 NUT,HEX M8-8 | B4044 TERMINAL,7 MM CABLE |
| 3336565 NUT,LOCK M6-8 | B4092 NUT UNION |
| 3336578 NUT,HEX M16-8 | B4094 CONN,HALF UNION 4X2 |
| 3336573 NUT,HEX M12-8 | B4096 GASKET |
| 3336579 NUT,HEXFLG M16-8 | B4104 BUSHING,ROCKER ARM |
| 3336580 NUT,HEX,JAM,M16X1.5-8 | B4114 SCREW ADJ SLEEVE |
| 3336587 WASHER,FLAT M8 | B4148 RING SNAP |
| 3336586 WASHER,FLAT M6 | B4162 SPRING |
| 3336589 WASHER,FLAT M10 | B4171 PLUG,EXP,1,BRASS |
| 3336591 WASHER,FLAT M12 | B4171B PLUG,EXP,,BRASS |
| 3336593 WASHER,FLAT M12 | B4171C PLUG,EXP,1,STEEL |
| 3336594 WASHER,FLAT M16 | B4188 WASHER17/64X3/8X1/32 |
| 3336597 WASHER,SPRING M12 | B420 COVER TIMING |
| 3336598 PIN,DOWEL 8X16 TYPE A | B4203 PIN,DOWEL,.745X1.44 |
| 3336603 PIN,DOWEL 6X20 TYPE A | B421 POINTER TIMING |
| 3336604 PIN,ROLL 6X20 | B4296A CAP, OIL FILLER |
| 3336615 SPACER,17X30X41.5 | B4310 STUD,GR8,.50X11.62LG |
| 3336622 RING,EXT RET 50X2 | B432 PLUG,EXP,1 1/4,BRASS |
| 3336621 RING,EXT RET 15X1 | B4367 BEARING, BALL |
| 3336624 RING,INT RET 90X3 | B4368 BEARING BALL |
| 3336627 RING COLLAR | B4388 STUD,GR5,.50X2.19 LG |
| 3336631 PLUG,HXSOCKHD M30X1.5 | B4486 GASKET |
| 3336632 PLUG,HXSOCKHD M48X2 | B4582 BEARING BALL |
| 3336633 PLUG,HXSOCKHD M30X2 | B4603 GASKET |
| 3336634 PLUG,HXSOCKHD M18X1.5 | B4638H CYLINDER SLEEVE PACKING R... |
| 3336635 PLUG,HXSOCKHD M22X1.5 | B4640 WASHR.391X1.125X13GA |
| 3336636 PLUG,HXSOCKHD M14X1.5 | B4653A GASKET ROCKER COVER |
| 3336637 PLUG,HXSOCKHD G1.25 | B4660B GASKET INT MANIFOLD |
| 3336638 PLUG,HXSOCKHD M60X2 | B4658E GASKET |
| 3336639 PLUG,HXSOCKHD G1 | B4668 SOCKET PUSH ROD |
| 3336644 PLUG,HXSOCKHD G1/2 | B4672 GASKET |
| 3336647 PLUG,TAPERED M18X1.5 | B471 NUTCHD3/4X1/2-20X5/8 |
| 3336648 PLUG,TAPERED M10X1 | B476 WASHER13/16IDX2X3/16 |
| 3336669 CLAMP,TUBE 18 | B4847 WASHER.781X1.312X1/8 |
| 3336651 RIVET 5X10 | B4827 WASHR,.39X.69X.12 |
| 3336671 CLAMP,TUBE-28 | B4854A GASKET |
| 3336672 CLAMP,TUBE 12 | B4852 SPRING |
| 3336678 LUBRICATOR | B4855 GASKET |
| 3336679 COCK,DRAIN .12 IN | B4945A BEARING BALL |
| 3336680 COCK,DRAIN,.25 IN | B4998 BAFFLE BREATHER PIPE |
| 3336684 VALVE,CHECK M16X1.5-12 | B5004 NUTMAGGEAR5/8-18X1/4 |
| 3336710 CONN,MALE 18-M22X150 | B5052B GASKET,GAGE CARB.22X.44X.... |
| 3336712 CONN,MALE 22-M27X150 | B4968 PLUNGER RELIEF VALVE |
| 3336717 CONN,MALE 6-M10X100 | B5149 WASH15/32X15/16X1/32 |
| 3336718 CONN,MALE 8-M12X100 | B5154 HOSE 1.00 ID X 2.50 |
| 3336723 UNION,MALE G.125-M12X1.5 | B5220 STUD,GR8,.625X2.38LG |
| 3336729 ADAPTER,MALE 12-M16X150 | B5253D PIPE,3/4 X 1.75 TBE |
| 3336730 ADAPTER,MALE 28-.75 BSP | B536 PLUG,EXP,.50,BRASS |
| 3336736 ELBOW,TUBE-28 | B5431 BEARING,BALL |
| 3336735 CONN,MALE 12-M14X150 | B5405B PLUG RESTRICTOR |
| 3336737 ELBOW,UNION 12 | B5456 1 GROOV PIN 1/8 X7/8 |
| 3336740 CONN,BANJO 6-M10X100 | B5526 CONNECTOR UNION |
| 3336741 CONN,BANJO 8-M12X100 | B5546B NUT,EXH.MANI. STUD |
| 3336742 CONN,BANJO 8-M12X150 | B5559 WASHER,.53X.94X.03 |
| 3336750 CONN,BANJO 18-M22X150 | B557A STICK,THREAD CUTTING SCREW |
| 3336747 CONN,BANJO 10-M14X150 | B5581 PIPE PLUG |
| 3336752 CONN,BANJO 28-G1.00 | B557D PIN ESCUTCHEON |
| 3336756 TEE,TUBE-12 | B565 PIN,DOWEL .312X.62LG |
| 3336786 NUT, LIFTING TOOL | B5655 SHIM,.41X.81X.016THK |
| 3336784 INSERT,VALVE SEAT INTAKE | B5655A SHIM,.41X.81X.003THK |
| 3336793 NBL, STUD, MAIN BEARING | B5655B SHIM |
| 3336806 NBL, STUD, CYLINDER HEAD | B567 ELBOW,STREET,1/8,BR |
| 3336794 COVER,C'CASE & CAMSHAFT | B5684 GASKET,WATER INLET |
| 3336812 PIN,DOWEL,SPECIAL | B5764 STUD,CYL.HOLD DOWN.5X2.88 ... |
| 3336814 SEAT,CROSSHEAD ADJ. | B577 CUP GREASE |
| 3336815 SCREW,CROSSHEAD ADJ. | B5827 BUSH,RED,.38-.12 |
| 3336816 GUIDE,VALVE STEM | B5842C CLIP,.81DIAX.44 SCR |
| 3336817 TUBE,PUSH ROD | B5871 ELBOW,PIPE,90DEG,.12 |
| 3336818 COVER,VALVE TAPPET | B5949 BEARING,BALL |
| 3336832 GASKET,MULTIDUCT-C'CASE | B5977 PIN,DOWEL .234X.62LG |
| 3336854 INDEXING PLUNGER M10*1 | B5977A PIN,DOWEL .25X.62LG |
| 3336856 CAP,PROTECTING,STUD-NUT ... | B5990A STUD,GR8,.50X6 LG |
| 3336857 WASHER,COPPER 21X26X1.5 | B6280 BUSH,RED,.75X.375 |
| 3336863 BEARING,THRUST CAMSHAFT | B6014B ROLLER TAPPET |
| 3336867 SPACER,13X19X20 | B6315 WASHCORK25/64IDX7/32 |
| 3336868 SPACER,13X19X50 | B635 GASKET |
| 3336873 SEALING RING,EXH PIPE | B6316 RETAINER OIL SEAL |
| 3336875 SEAL,O RING 3/6*255X820 | B6466A LOCK SPRING RET |
| 3336876 SEAL,O RING 3/6*312X1000 | B6417 PLUG,EXP,1.75,BRASS |
| 3336880 CONNECTION,WATER | B6493A PIN TAPPET ROLLER |
| 3336881 SPRING, ROLLER PIN | B654 STUD,GR5,.375X1.56LG |
| 3336895 HOLDER FOR SAFETY ELEMEN... | B6582 SPRING |
| 3336914 GUIDE,VALVE STEM INTAKE ... | B6588 BUSHING, OIL PUMP |
| 3337120 CRANKCASE BREATHER ASM | B6610 RET VALVE SPRING IN |
| 3337121 ENGINE LIFTING TOOL ASM | B659 NUTEXHMFD7/16-20X3/8 |
| 3337194 NUT,HEX,JAM M12X1,5-8 | B6634 STUD,GR5,.38X1.38LG |
| 3337265 O RING 95X5,3-N-FPM75 | B6649 END GOV ROD |
| 3337273 O RING 25.8X3.55-N-FPM75 | B6649A END GOV ROD |
| 3337272 O RING 190X3,55-N-FPM75 | B6667B PIN ROD END |
| 3337276 O RING 206X7-N-FPM75 | B6717 WASH25/64X11/16X19GA |
| 3337285 WASHER,COPPER 20X24X1.5 | B6723 CONNECTOR UNION |
| 3337288 HXSOCKHDSCR M16X70,8.8 | B6783D BUSHING |
| 3337289 HXSOCKHDSCR M16X45,8.8 | B6785 END ROD |
| 3337290 HXSOCKHDSCR M16X140,8.8 | B6819 BUSHING, ROCKER ARM (INT) |
| 3337299 RING,EXT RET 12X1 | B6820 RING SNAP |
| 3337301 PLUG,HXSOCKHD M42X2 | B6849 NUT STOP,.25-20X.38 |
| 3337312 UNION,TUBE 1.25 IN | B6849A NUT,STOP,.25-20X.28 |
| 3337516 HXSOCKHDSCR M16X55,8.8 | B6859 ROLLER BUSHING |
| 3337552 RING, PISTON FIRST | B6909 INSERT PUSH ROD LWR |
| 3337553 RING,PISTON INTERMEDIATE | B6918 SOCKET PUSH ROD UPP |
| 3337554 RING,PISTON OIL CONTROL | B6925 WASHERFELT7/321D1/16 |
| 3337566 HXSOCKHDSCR M8X55,8.8 | B6933 NUT HEX 3/8-24X21/64 |
| 3337576 PLUG,LOCKING NON-RETURN ... | B6933A NUT HEX 3/8-24X21/64 |
| 3337580 FLANGE,PRECHAMBER | B6935A BEARING BALL |
| 3337588 O RING 54,5X3,55-N-FPM75 | B6980A BEARING BALL |
| 3337630 CONN,BANJO 25-M30X150 | B6981 SEAL,OIL |
| 3337631 WASHER,SPRING M12-NF E 2... | B7009 GASKET |
| 3337633 WASHER,COPPER 16X20X1.5 | B7098A GASKET |
| 3337639 O RING 75X5,3-N-FPM75 | B7106 FITTING,.188REST,.12 |
| 3337682 TEE,TUBE-22 | B7106B ADAPT,.028 REST,.12 |
| 3337660 CONN,MALE 8-M12X150 | B7106C FITTING,.038REST,.12 |
| 3337732 HXSOCKHDSCR M20X260,12.9 | B715 SPACER,.53IDX1X.5LG |
| 3337766 HXHDSC M6X12,8.8,FULTHRD | B7164 STUD,GR5,.50X1.88 LG |
| 3337768 HXSOCKHDSCR M6X45,8.8 | B7182 TAPER VALVE SPRING |
| 3337789 ADAPTER,MALE 10-M14X150 | B7255 WASHER |
| 3338098 PLUG,EXPANSION 45 DIA | B729 GASKET |
| 3338243 SEAL, CRANKSHAFT | B7368 RET VALVE SPR EXH |
| 3338291 CONN,BANJO 12-M16X150 | B7356 SPRING |
| 3338327 PIN,TAPPET ROLLER | B7372 GASKET COPPER |
| 3338346 O RING 103X5,3-N-FPM75 | B740791A HARNESS ASM., EXHAUST T... |
| 3338351 CLAMP,TUBE-25 | B740791B HARNESS ASM., EXHAUST T... |
| 3338359 O RING 122X3.55-N-FPM75 | B7575 SPACER,.41X.5X.5LG |
| 3338367 MANIFOLD, GAS INLET | B7575B SPACER,.41X.5X.12LG |
| 3338397 BUSHING,GUIDING RING | B7575C SPACER,.41X.5X.88LG |
| 3338411 O RING 304.2X5.3-N-FPM75 | B7658 BUSHING |
| 3338526 HEATER,ENGINE,400V,7500W | B7707 RING WP THRUST WSHR |
| 3338501 GASKET,CYLINDER HEAD | B7780 HOSE,1.5IDX1.88X3.12 |
| 3338744 MANIFOLD,EXHAUST | B7804A GASKET MANIFOLD |
| 3338745 MANIFOLD,EXHAUST,A-BANK | B785 KEY,SQ.,.375X3.25 LG. |
| 3338746 MANIFOLD,EXHAUST | B7918 SPACER,.44X1X1.12 LG |
| 3338747 MANIFOLD,EXHAUST,B-BANK | B7918B SPACER,.44X1X1 LG |
| 3338755 FLANGE | B7918N SPACER 1 OD X 2.16L |
| 3338759 CLAMP,RETAINING 200 | B7956 1 GROOV PIN 3/32X7/8 |
| 3338761 HOUSING,BREATHER | B7974A WASHR31/64X27/32X1/4 |
| 3338780 HXSOCKHDSCR M12X45,STSTL | B7978 PIN,DOWEL,.125X.75LG |
| 3338783 HXHDSCR M12X30,DURLOCK | B8025 WASHR21/64X13/16X1/8 |
| 3338788 SEAL,EXHAUST MANIFOLD | B8230 GASKET COPPER |
| 3338831 HANDLE,SIDE PANEL | B8262A GASKET O P COVER |
| 3338832 RING, GRIP FOR SHAFT WIT... | B8263A GASKET |
| 3339085 WASHER,SPRING M10 NF E 2... | B8363 SHIM,O.& TO C'CASE |
| 3339088 PLATE,PRESSURE | B838 STUD,GR5,.50X1.75 LG |
| 3339107 HXSOCKHDSCR M30X288,10.9 | B839 STUD,GR8,.50X2.19 LG |
| 3339108 HXSOCKHDSCR M30X410,10.9 | B8429B GASKET R A COVER |
| 3339118 CAP,TUBE | B8418 PLATE COVER |
| 3339119 CAP,TUBE | B8437A GASKET GEAR COVER |
| 3339121 VALVE,SHUTOFF G1.25 | B8438 GASKET VALVE DOOR |
| 3339141 NUT,LOCK M16X2 | B844 NUT HEX 5/8-18X13/16 |
| 3339179 CLAMP,TUBE 42.4 | B8465 GASKET PUMP BODY |
| 3339142 HXSOCKHDSCR M16X50,STSTL | B8474 GASKET CORK |
| 3339181 CONN,MALE 1.25 INX1.25 B... | B8556 WASHER13/32X3/4X1/16 |
| 3339207 BUSHING | B8627 STUD,GR8,.50X7.19 LG |
| 3339208 BUSHING | B8677 BUSH,RED .25-.12 |
| 3339243 CONN,MALE 28-.50 NPT | B8660 SEAL41/8X4.812X5/16 |
| 3339255 WASHER,COPPER 42X49X2 | B8678 PIPE |
| 3339284 WASHER,LOCK | B8679 TEE,PIPE .12,150#,IRON |
| 3339291 DIAPHRAGM | B8694 GASKET DOOR |
| 3339307 HXSOCKHDSCR M10X60,12.9 | B8747 STUD,GR5,.50X9.88 LG |
| 3339309 BUSHING | B8759 GASKET MANIFOLD |
| 3339338 WASHER,SPRING M30 | B8798 COLLAR GOV SP RETAIN |
| 3339311 PLUG,HXSOCKHD M36X2 | B881 LOCK |
| 3339398 GEAR,CRANKSHAFT | B8818 GASKET |
| 3339412 SHAFT,ACCESSORY DRIVE | B881A LOCK |
| 3339419 BEARING,CAMSHAFT THRUST | B883 WASH1.265X2.437X3/16 |
| 3339420 BEARING,IDLER SHAFT | B884 WASHERIDSTUD2-1/4DIA |
| 3339433 NUT,HEX M12-10, CLASS 10 | B8849 WASH1.406X1.844X3/16 |
| 3339434 GUIDE,PUSH ROD | B8864A SLEEVE GOV |
| 3339448 GASKET,EXHAUST MANIFOLD ... | B892 PIN STRAIGHT |
| 3339468 COVER, GEAR | B8921 NUTESTOP,.375-24X.469 |
| 3339469 COVER,CAMSHAFT | B8922A NUTESTOP,.438-20X.453 |
| 3339481 TUBE,LUB OIL SUPPLY | B899 SYMBOL, NUMBER 1 |
| 3339483 CONTROL,PUSH ROD,ASM | B899A SYMBOL, NUMBER 2 |
| 3339511 PLATE,CLAMPING A BANK | B899C SYMBOL, NUMBER 4 |
| 3339512 PLATE, CLAMPING | B899B SYMBOL, NUMBER 3 |
| 3339517 SHIM, CAMSHAFT POSITIONI... | B899D SYMBOL, NUMBER 5 |
| 3339519 HXSOCKHDSCR M12X90,10.9 | B899E SYMBOL, NUMBER 6 |
| 3339526 SUPPORT,BRG,ASM A BANK | B9037E CAP BREATHER |
| 3339527 SUPPORT ASM., BEARING | B9028 HOSE 2.75 ID X 2.75 |
| 3339533 COVER, GEAR | B9059 NUTSTOP.375-16X.406 |
| 3339556 ADAPTER,M16X1.5-12 DIA | B9109 GASKET |
| 3339613 O RING 53X3.55-N-FPM75 | B9132 PIN,DOWEL .495X.75LG |
| 3339624 ADAPTER,AFTERCOOLER | B9129 COCK,DRAIN,.125 |
| 3339711 ROLLER,TAPPET | B9190 SCREW ROCKER ARM ADJ |
| 3339712 BUSHING | B9254 SPACER,.39X.62X.28TH |
| 3339716 BEARING,MAIN | B9266 BRACKET THROTTLE LEV |
| 3339799 SOCKHDSC .31-18X.88 LG | B9266F BRKT THROTTLE LEVER |
| 3339717 BEARING,MAIN | B9267 LEVER THROTTLE |
| 3339820 CONN,MALE 22-1.25 NPT | B9269B SPRING THROTTLE CONT |
| 3339937 PIN,GROOVE 10X20 | B931B WASHER |
| 3339967 HXSOCKHDSCR M12X40,STSTL | B9347 GASKET |
| 3339976 O RING 34.5X2.65-N-FPM75 | B9639 GASKET |
| 3340032 NBL, HXHDSCR M16X2X187,8... | B9641 BEARING,BALL |
| 3340060 HXSOCKHDSCR M10X45,STSTL | B9641A BEARING BALL |
| 3340406 STUD M8-M12X56 | B9669A GASKET, EXH MLFD |
| 3340440 NBL, STUD M12X130 | B9648 GASKET COPPER |
| 3340445 CAP,MAIN BEARING | B9681 KNOB R A COVER |
| 3340508 BRACKET,LIFTING | B9670 GASKET,EXH.MAN.FLANG |
| 3340563 GEAR,LUBE OIL PUMP,1500 ... | B9735 SUPPORT SHAFT |
| 3340564 GEAR,LUBE OIL PUMP,1200 ... | B9736 SPACER,1X1.31X.19 TH |
| 3340570 WASHER,LOCK TAPERED | B9737 GASKET |
| 3340576 SPACER,MOUNTING | B9781 GASKET |
| 3340602 FILTER,PARTICULATE | B9782B BUSHING BRONZE |
| 3340657 WASHER,PLAIN | B9903 GASKET |
| 3340658 GUIDE,BARRING SHAFT | B9904A GASKET |
| 3340736 CONN,MALE 12-M18X150 | B9940 WASHER, .66X.88X.03CU |
| 3340914 HXSOCKHDSCR M16X60,STSTL | BA172083 MANIFOLD WATER INLET |
| 3340915 SEAL,EXHAUST MANIFOLD | BD120 STUD,GR5,3/8X1.41 LG |
| 3340939 CLAMP,TUBE-22 | BD190 GASKET COPPER |
| 3341003 CONNECTION,AIR INTAKE | BD354 STUD,GR5,5/16X1.06LG |
| 3341004 CONNECTION,AIR INTAKE | C100834L PIPE ASM., I.C. INLET/O... |
| 3341135 SILENCER,AIR INTAKE | C118799E LEVER, THROTTLE ASM. |
| 3341173 CONN,BANJO 22-M27X150 | C118879K FLANGE ASM. OIL COOLER ... |
| 3341189 CONNECTION,OIL DRAIN | C123542D MANIFOLD, W C EXH |
| 3341241 WASHER,SEALING M12 | C145242P MANIFOLD WC EXHAUST |
| 3341279 BEARING, MAIN | C145603 BELT SET(2).50 X 70.0 |
| 3341336 HXSOCKHDSCR M12X50,12.9 | C151689A FLANGE ASM. |
| 3341351 O RING 16X1.8-N-FPM75 | C151814B PINION BARRING ASM |
| 3341454 SPACER,13X22X20 | C151814C PINION BARRING ASSEM |
| 3341475 WASHER,FLAT M12 NF E 25-... | C152063A PIPE ASM., FLANGE |
| 3341490 SUPPORT,TURBOCHARGER | C153107A PLUNGER TRIP ASM |
| 3341554 CLAMP,TUBE-12 | C153256A COVER,PUSH ROD ASM |
| 3341562 SEAT, NON-RETURN VALVE | C153000M HOUSING ASM., INJ. PUMP... |
| 3341561 NOZZLE,NON RETURN VALVE | C153645A BRKT,IDLER PULLEY,ASM. |
| 3341564 DISC, NON-RETURN VALVE | C153754E ROD, PUSH ASSEMBLY |
| 3341565 SLEEVE, NON-RETURN VALVE | C153754F ROD, PUSH ASSEMBLY |
| 3341655 SUPPORT,ROCKER LEVER SHA... | C154971D PULLEY ASM.IDLER |
| 3341651 O RING 300X5.7-N-FPM75 | C154971E PULLEY, IDLER ASM. |
| 3341657 ROCKER ARM ASM | C155553B ACTUATOR,AIR ASM. |
| 3341674 GASKET EXHAUST MANIFOLD ... | C155553C ACTUATOR,AIR |
| 3341713 ROTATOR, VALVE | C156308C TUBE, OIL |
| 3341728 CLAMP,TUBE-8 | C156600P DIPSTICK ASM |
| 3341759 HXSOCKHDSCR M10X25,STSTL | C156600X DIPSTICK ASM. |
| 3341760 SEAL,EXHAUST MANIFOLD | C156600Y DIPSTICK ASSEM |
| 3341808 PRECHAMBER 2# | C158187 TUBE ASSEMBLY |
| 3341840 PLUG,LOCKING M12X1 | C162190H TUBE,AIR ASM. |
| 3341841 DISC,VALVE | C162348B DRIVE ACCESSORY ASM |
| 3341842 SLEEVE,NON RETURN VALVE | C163344 BREATHER INJ ASM |
| 3341843 O RING 43.7X2.65-N-FPM75 | C162348A DRIVE ACCESSORY ASM |
| 3341845 O RING 7.1X1.8-N-FPM75 | C163594G ROD,GOVERNOR ASM |
| 3341861 SPRING,VALVE | C163909 BELT FAN |
| 3341866 SEAT,NON RETURN VALVE | C163594R ROD,CONTROL,ASM |
| 3341888 PIN,DOWEL 20X40 TYPE A | C163938F TUBE BY PASS |
| 3341931 NUT, CONROD ROUND | C164788 BELT SET .50 X 67 LG |
| 3341990 DAMPER,VIBRATION 1500 RP... | C166182C HOSE,FLEX,ASM |
| 3341991 GEAR,CRANKSHAFT,1500 RPM | C166182D HOSE,ASM. FLEXIBLE |
| 3342007 ADAPTER,M18-M10 | C166182E HOSE ASM, 0.19 ID X 17.... |
| 3342008 CONNECTION,OIL DRAIN | C166188A HOSE FLEX ASM |
| 3342015 PISTON PIN | C166188C HOSE FLEX ASM |
| 3342016 NBL, HXSOCKHDSCR M27X3X2... | C166188J HOSE FLEX ASM |
| 3342018 SPACER,CRANKSHAFT GEAR | C166188K HOSE FLEX ASM |
| 3342020 O RING 135.9X7-N-FPM75 | C166188N HOSE FLEXIBLE ASM |
| 3342021 O RING 116.8X7-N-FPM75 | C166188W HOSE FLEX ASM |
| 3342022 O RING 37.5X5.3-N-FPM75 | C166188X HOSE ASSEMBLY 0.88ID X ... |
| 3342023 FLANGE | C166188Y HOSE ASSEMBLY 0.88ID X ... |
| 3342040 O RING 142.2X7-N-FPM75 | C166188Z HOSE ASSEMBLY 0.88ID X ... |
| 3342041 O RING 170.8X7-N-FPM75 | C166507 BELT SET-Z |
| 3342042 HXSOCKHDSCR M16X80,8.8 | C166990E REGULATOR,VAC.,ASM. |
| 3342046 FLANGE,POLAR WHEEL FITTI... | C167063B TIGHTENER,BELT,ASM. |
| 3342048 COVER,POLAR WHEEL FITTIN... | C167111 HOSE FLEXIBLE ASSEM |
| 3342052 SPACER,17X28X30 | C167396 TUBE,BY-PASS,LOWER |
| 3342073 WASHER,SEALING M16 | C168282M INTERCOOLER ASSEMBLY |
| 3342077 DISC, ACTUATOR | C168007K HOSE,FLEXIBLE,ASM. |
| 3342099 HXSOCKHDSCR M12X25,STSTL | C168282P INTERCOOLER ASM. |
| 3342131 NBL, HXSOCKHDSCR M20X250... | C168321A TUBE AIR ASM R. H. |
| 3342165 SHAFT, IDLER | C168418A BRKT. ASM. EXHAUST ELBO... |
| 3342166 GEAR,CAMSHAFT | C168527E TUBE ASM., AIR INLET (L... |
| 3342167 GEAR,IDLER | C168527F TUBE ASM., INLET L.H. |
| 3342168 GEAR,IDLER | C168528D TUBE ASM., AIR INLET (R... |
| 3342216 BEARING,MAIN | C168941 CLIP,WIRE,ASM. |
| 3342217 BEARING,MAIN | C168528F TUBE ASM., INLET R.H. |
| 3342218 BEARING SHELL | C168990V PANEL,INST.,ASM. |
| 3342229 BEARING SHELL | C169185 VALVE, RELIEF ASM. |
| 3342291 NBL, STUD M12X106 | C169816A BLOCK,ASM.PILLOW |
| 3342302 HXHDSCR M8X40,8.8 TUFLOK | C169856J FLANGE ASM., OIL PAN |
| 3342301 NUT,LOCK M12X1.75 | C169886 HOSE,FLEX ASM. |
| 3342312 O RING 56.8X3,53-N-FPM75 | C169995A EXTRACTOR VENT. ASM |
| 3342349 MOTOR 277/480,60,230/400... | C176374D PIPE ASM.,REG SENSNG |
| 3342362 STUD,M16X2X40-8.8 | C176370A SHAFT,STUB,ASM. |
| 3342365 FLANGE,CRANKSHFT W/O PTO | C178606 SHAFT AND BRG.ASSY. |
| 3342395 SPACER,MOUNTING | C176836 CYL ACCUMULATOR ASM |
| 3342388 SLEEVE,FOR GAS ON PCC | C199914 WIRE,ALTERNATOR ASM |
| 3342400 CONNECTION,GAS INTAKE | C200213T NBL FLYWHEEL ASM |
| 3342402 FLANGE,CONNECTION | C200224A DOOR,OIL PAN,ASM. |
| 3342403 FLANGE,CONNECTION | C204013 NBL FLYWHEEL ASSY |
| 3342404 FLANGE | C204166A ROCKER ARM, EXHAUST |
| 3342408 PRECHAMBER ASM. 2% | C204165A ROCKER ARM, INTAKE |
| 3342409 SEAT, NON-RETURN VALVE | C204172A HOUSING ASM,B'FLY RB |
| 3342456 HXHDSCR M8X1.25X16,8.8 | C204172 HOUSING ASM,B'FLY LB |
| 3342539 O RING 136X5.3-N-FPM75 | C204241P MANIFOLD, INTAKE, ASM. ... |
| 3342581 O RING 224X7-N-FPM75 | C204342X MANIFOLD ASM, EXHAUST |
| 3342631 PRECHAMBER 1# | C205377A MANIFOLD,TOP WATER |
| 3342634 NOZZLE,NON RETURN VALVE | C205507WA ROD, CONNECTING, ASSEM... |
| 3342636 FILTER BODY, PCC GAS CIR... | C205707 NBL ROD,CONNECTING,ASM. |
| 3342661 PLUG,GAS FILTER M39X2 | C205707WC ROD, CONNECTING, ASSEM... |
| 3342662 SCREW,BANJO,GAS FILTER B... | C205707WA ROD, CONNECTING, ASSEM... |
| 3342690 PRECHAMBER ASM 1% | C207531N DUCT, AIR LEFT HAND |
| 3342691 PRECHAMBER ASM 1% VOLUME | C207531M DUCT, AIR R.H. |
| 3342770 MANIFOLD, EXHAUST | C207803L ELBOW,TURBO INLET,ASM. |
| 3342788 PISTON | C208189A SLEEVE,FIRE ASM. |
| 3342860 CORE, COOLER | C208193 VALVE,RELIEF |
| 3342861 CORE, COOLER | C208439C ROD ASSEMBLY |
| 3342946 CAMSHAFT | C208628F CONDUIT WIRING ASM .5 X... |
| 3342892 PLUG, CRANKSHAFT | C208628A CONDUIT ASM.,WIRE .50 X... |
| 3342952 DATAPLATE,LO FILTER | C208628K CONDUIT ASSY, .50 |
| 3342990 HEATER,ENGINE,480V,7500W | C208628N CONDUIT ASM., WIRING .5... |
| 3343023 SPACER,17X28X47 | C208628P CONDUIT ASM., WIRING .5... |
| 3343054 PLATE,RET.,VALVE TAPPET | C208628X CONDUIT ASM., WIRING |
| 3343072 SENSOR,EXH TEMPERATURE | C208721 FLANGE,WATER ASM. |
| 3343110 DIPSTICK | C208743 HOSE,FLEX,ASM.,45 IN LG |
| 3343111 FLANGE,OIL GAUGE | C208782 ROD,GOVERNOR ASM. |
| 3343167 SPACER,SQUARE 30X25 | C208782J ROD,GOVERNOR ASM. |
| 3343116 GAUGE,OIL LEVEL ASSEMBLY | C208796 TUBE VAC. VALVE |
| 3343177 O RING 288X5.3-N-FPM75 | C208882A BRACKET, CONNECTOR |
| 3343184 CAMSHAFT COVER,A BANK W2... | C208949 TUBE,BYPASS UPPER RH |
| 3343197 CAMSHAFT COVER,B BANK W2... | C208983 TUBE, WATER RETURN |
| 3343201 COVER,CAMSHAFT ASSY, A-B... | C208983A TUBE, WATER INLET |
| 3343227 O RING 132.72X5.3-N-FPM7... | C209041 FLANGE ASM OIL DRAIN |
| 3343202 WASHER,FLAT M6 | C209044A SLEEVE,FIRE ASM. |
| 3343232 COVER, WIRE WAY UPPER AS... | C209230V BRACKET, CONTROL PANEL ... |
| 3343311 COVER,CAMSHAFT ASSY, B-B... | C209230Z BRACKET, CONTROL PANEL ... |
| 3343326 PRECHAMBER ASM 2% VOLUME | C209243X BOX,ENG.ELEC.CONTROL |
| 3343349 SEAL,0 RING 3/6X1840 | C209362M ASM., AIR CLEANER PLENU... |
| 3343350 SEAL,0 RING 3/6X1900 | C209362N ASM., AIR CLEANER PLENU... |
| 3343351 SEAL,O RING 3/6X2740 | C209378 CABLE ASM,TACHOMETER |
| 3343353 CAMSHAFT COVER,B BANK W2... | C209378B CABLE,TACH.,ASM. |
| 3343352 SEAL,O RING 3/6X2791 | C209448 ASM.,BY-PASS FILTER |
| 3343354 CAMSHAFT COVER,A BANK W2... | C209494 CONNECTION,FLEX.ASM. |
| 3343373 LUBE OIL DRAINING ASM. | C209512G BRACKET ASM. VALVE |
| 3343391 MANIFOLD, END SECTION, G... | C209542A PIPE,GAS,ASSEMBLY 2 IN |
| 3343392 MANIFOLD, END SECTION, G... | C209587 SENSOR ASM., OXYGEN |
| 3343411 TUBE,LUB OIL DRAIN FOR P... | C209603D RECEPTICAL,BOX MOUNTING... |
| 3343399 BRACKET,EXH CONNECTION | C209644 TEE ASSEMBLY, PIPE |
| 3343425 CLAMP, BAND, STRAUB META... | C209762C TUBE ASM., OIL PICKUP |
| 3343415 HOSE,FLEXIBLE | C209765A CABLE ASM.,MAGNETO |
| 3343474 GEAR,ENGINE BARRING | C209814C VALVE ASSY, LOCKING |
| 3343502 CAMSHAFT ASM.,A BANK | C211066 ADAPTER ASM., B'FLY HSG.... |
| 3343503 CAMSHAFT ASM.,B BANK | C211136A FLANGE ASM,EXH.INLET |
| 3343504 CAMSHAFT,SUBASSEMBLY | C211174 TUBE,INTERCOOLER,ASM LH |
| 3343505 CAMSHAFT,SUBASSEMBLY | C211174S TUBE,UPPR TURBO WATER I... |
| 3343525 HOUSING,ENGINE BARRING | C211194H ASSEMBLY, SOLENOID VALV... |
| 3343538 ELEMENT,LUBE OIL FILTER | C211194J ASM., VALVE, 3-WAY N.C.... |
| 3343672 CLAMP,TUBE-18 | C211332 NIPPLE ASM., FUEL ORIFIC... |
| 3343548 GEAR,ENGINE BARRING ASM | C211254X BOX, JUNCTION ASM. |
| 3343716 RING,INT RET 75X2.5 | C211395L BOX ASM., JUNCTION |
| 3343715 VALVE,CHECK | C211395M BOX ASM., JUNCTION |
| 3343829 SEAL, O-RING 51.5 X 3.55... | C211411T TUBE, W.P. SUPPLY, ASM. |
| 3343744 HXSOCKHDSCR M16X380,8.8 | C211424E PLENUM, AIR CLEANER ASM... |
| 3343830 SEAL, O-RING 50.39 X 3.5... | C211477E BLOCK ASM.,HEATED 02 SE... |
| 3343834 SEAL, O-RING 73 X 2.65 P... | C211554B BOX ASM., JUNCTION |
| 3343837 SEAL, O-RING 61.5 X 2.65... | C211554D BOX ASM., JUNCTION |
| 3343846 SEAL,PRECHAMBER | C211554Y BOX ASM.,JUNCTION MAIN ... |
| 3343864 COVER,FREE END | C211660A FLANGE ASM., OIL OUTLET |
| 3343908 COVER,ACCESS FLY END-A B... | C211554R JUNCTION BOX ASM. OVRSP... |
| 3343937 CLAMP,TUBE 33.7 | C211790A ROCKER ARM ASM. |
| 3343940 SUPPORT,ENGINE | C211879 CONDUIT ASSY, L.B. |
| 3343941 SUPPORT,ENGINE | C211845B BOX,JUNCTION,ASM. |
| 3343953 O RING 83X5,3-N-FPM75 | C214023C BOX,JUNCTION,ASM. |
| 3343959 O RING 148X7-N-FPM75 | C214117 BOX,ALT.JUNCTION,ASM. |
| 3343960 SEAL,O RING 7X3319 | C214163 PIPE ASM., GAS INLET |
| 3343961 SEAL,O RING 7X2767 | C214273C MANIFOLD, WIRE HARNESS ... |
| 3343996 COVER,FREE END CASTING | C214274C MANIFOLD, WIRE HARNESS ... |
| 3343998 ADAPTER G.50-M16X1.5 | C214299A SLEEVE ASM.,SPARK PLUG ... |
| 3343999 ADAPTER,G.50-M14X1.5 | C214301 FLANGE ASM., SPARK PLUG ... |
| 3344066 PLATE,CLAMPING | C214311B TAPPET ASSEMBLY, VALVE |
| 3344067 PLATE,CLAMPING | C214323 BOX ASM, JUNCTION 230V |
| 3344085 PLUG,HXSOCKHD M33X1.5 | C214345A CABLE, GROUND |
| 3344094 SEAL,O RING 7X1892 | C214438 TUBE ASM., OIL PICKUP |
| 3344102 FLANGE, PLATE | C214487 PIPE ASM., PRELUBE INLET |
| 3344151 O RING 188.5X7-N-FPM75 | C214508 FLANGE ASM., FLOATING, W... |
| 3344164 PLATE | C257124 DOOR,OIL PAN,ASM. |
| 3344205 ELBOW,TUBE CONNECTOR | C257124A DOOR,OIL PAN,ASM. |
| 3344266 COVER,CAMSHAFT FREE END ... | C257472 HSG,BUTTERFLY ASM. |
| 3344271 IGNITION COIL WECS8000. | C257472B HSG.ASM.,BFLY VALVE |
| 3344267 COVER,CAMSHAFT FREE END ... | C257472C HSG,BUTTERFLY ASM. |
| 3344294 FLANGE | C257472H HOUSING ASM., BUTTERFLY... |
| 3344272 FLANGE,IGNITION COIL 2% ... | C280170B COVER, CRANKCASE VENT, ... |
| 3344356 TUBE, OIL DRAIN | C287072 HOUSING ASSY, BUTTERFLY |
| 3344302 COVER, CRANKSHAFT | C290104 DIPSTICK ASSY |
| 3344362 CROSS,TUBE 12 | C290232 TUBE, LUBE OIL |
| 3344357 TUBE, OIL DRAIN | C290552C DRIVE ASSY, GOVERNOR |
| 3344364 SPACER,CRANKSHAFT GEAR | C291296 HEADER ASSY,.I.C. WATER ... |
| 3344365 NBL, HXSOCKHDSCR M27X220... | C291599 TUBE ASSY, LUBE OIL |
| 3344366 GEAR,CRANKSHAFT,1500 RPM | C291604 TUBE,LUBE OIL,ASSY |
| 3344378 SLEEVE,FLEXIBLE HOSE | C291608 TUBE ASSY, LUBE OIL |
| 3344413 TUBE, WATER GAS | C291614 TUBE ASSY, LUBE OIL |
| 3344409 SPARK PLUG | C291619 TUBE ASSY, LUBE OIL |
| 3344460 CONN,FEMALE 12-M18X150 | C291626 TUBE LUBE OIL ASSY. |
| 3344477 COVER,CHARGE AIR COOLER | C291621 TUBE ASSY, LUBE OIL |
| 3344554 MANIFOLD,GAS | C291633 TUBE ASSY, LUBE OIL |
| 3344555 VALVE,EXHAUST,PTA WELDED | C291635A TUBE ASSY, LUBE OIL |
| 3344556 VALVE,INTAKE,PTA WELDED | C291646A TUBE ASSY, LUBE OIL |
| 3344615 LOWER BODY,BREATHER | C291649A TUBE ASSY, LUBE OIL |
| 3344623 PUMP,CIRC WATER 230/400V... | C291652 TUBE ASSY, LUBE OIL |
| 3344742 SEAL,EXHAUST MANIFOLD | C291662 TUBE,LUBE OIL,ASSY |
| 3344754 O RING 65X1.8-N-FPM75 | C291651 TUBE ASSY, LUBE OIL |
| 3344834 SLEEVE,IGNITION COIL | C291666 TUBE ASSY, LUBE OIL |
| 3344923 LUB OIL FILTER GUIDE | C292774 PISTON LIFTING TOOL |
| 3345035 SEAL,EXHAUST MANIFOLD | C293432 GUARD ASM.,PINION LB |
| 3345070 BRACKET, HEAT SHIELD | C293435L STARTER ASM., AIR/GAS (... |
| 3345069 BRACKET, HEAT SHIELD | C293435M STARTER ASM., AIR/GAS (... |
| 3345071 BRACKET, HEAT SHIELD | C293501 BELLOWS ASSEMBLY |
| 3345072 BRACKET, HEAT SHIELD | C293728B TUBE ASSY, LUBE OIL |
| 3345073 BRACKET, HEAT SHIELD | C293728C TUBE ASSY, LUBE OIL |
| 3345074 BRACKET, HEAT SHIELD | C294333 HEADER ASM., LUBE OIL |
| 3345079 BRACKET, HEAT SHIELD | C294358 TUBE ASSY, L.O. TO GOV D... |
| 3345080 BRACKET, HEAT SHIELD | C295451S JUNCTION BOX ASM, THERM... |
| 3345081 BRACKET, HEAT SHIELD | C295087K TUBE ASSY, TURBO OIL R.... |
| 3345082 BRACKET, HEAT SHIELD | C295635C EXHAUST BYPASS ASSEMBLY... |
| 3345147 CHARGE AIR COOLER | C295451U JUNC BOX ASSY, THERMOCO... |
| 3345191 BRACKET, HEAT SHIELD | C295810A BRACKET ASSY, ELEC 3-WA... |
| 3345192 BRACKET, HEAT SHIELD | C295648A MANIFOLD, WATER |
| 3345193 BRACKET, HEAT SHIELD | C295996B FLANGE,WTR COOLR OUT,AS... |
| 3345194 BRACKET, HEAT SHIELD | C296074 GEAR, BARRING DEVICE IDL... |
| 3345195 BRACKET, COMPRESSOR HEAT... | C296078G HOUSING ASM, B-FLY VALV... |
| 3345200 SHIELD HEAT, REAR PANEL | C296078K HOUSING ASSY., WASTEGAT... |
| 3345202 SHIELD HEAT,JUNCTION PAN... | C296078M ASSEMBLY, WASTEGATE RB |
| 3345204 SHIELD HEAT, SIDE PANEL | C296140D HOUSING ASM, B-FLY VALV... |
| 3345205 SHIELD HEAT, SIDE PANEL | C296140H HOUSING ASM., BUTTERFLY... |
| 3345215 SHIELD HEAT, REAR PANEL | C296224A COVER, CAMSHAFT, ASSEMB... |
| 3345226 MANIFOLD, INSULATION | C296290A TUBE, GAS SUPPLY |
| 3345227 MANIFOLD, INSULATION | C296351C HOUSING ASM, B-FLY VALV... |
| 3345228 MANIFOLD, INSULATION | C296409 ASM., ACTUATOR & ACTUATO... |
| 3345233 MANIFOLD, INSULATION | C296493 HARNESS, CHASSIS GROUND,... |
| 3345234 MANIFOLD, INSULATION | C296595 CONNECTION, JACKET WATER |
| 3345237 SHIELD HEAT, GAS OUTLET ... | C296643 HARNESS, FRONT WIREWAY |
| 3345374 TUBE,LUB OIL TRANSFER | C300038 PUSHROD ASM |
| 3345386 TUBE WATER TRANSFERT | C300190A RETAINER,REAR OIL SEAL,... |
| 3345390 BEARING BUSH | C302178A HSG,T'STAT 190F INCH FL... |
| 3345456 BRACKET, HEAT SHIELD | C302441A MANIFOLD ASM. INTAKE |
| 3345458 BRACKET, HEAT SHIELD | C304003B CROSSBAR, VALVE ASM. |
| 3345459 BRACKET, HEAT SHIELD | C304003C CROSSBAR, VALVE ASM. |
| 3345461 BRACKET, HEAT SHIELD | C304130 SUPPORT ASM., LUBE OIL F... |
| 3345462 BRACKET, HEAT SHIELD | C304186C TUBE,OIL DISCHARGE,ASM. |
| 3345463 BRACKET, HEAT SHIELD | C304679A TUBE,COOLER WATER OUTLE... |
| 3345464 BRACKET, HEAT SHIELD | C305016A HOUSING,BUTTERFLY VALVE... |
| 3345465 BRACKET, HEAT SHIELD | C305016B HSG. ASM,B'FLY VALVE |
| 3345469 UPPER MAIN BEARING | C305044B SHAFT,GOVNR DRIVE,ASM. |
| 3345466 BRACKET, HEAT SHIELD | C305114 SHAFT,REG.-REAR,ASM. |
| 3345470 LOWER MAIN BEARING | C305127C TUBE ASM, O.C. WATER |
| 3345488 BEARING,MAIN | C305112 SHAFT ASM.,REG.-REAR |
| 3345587 HXSOCKHDSCR M16X200,8.8 | C305203 FLANGE,INTERCLR.WATER OU... |
| 3345588 PIN,DOWEL 16X35 | C305226A FLANGE ASM., FUEL INLET |
| 3345591 TOP PLATE BRACKET,TURBOC... | C305279L TUBE ASM., AUX. WATER I... |
| 3345592 SEAL,O RING 5.3X1780 | C305376D DIP PISTON COOLING JET |
| 3345623 JUNCTION PANEL, COMPRESS... | C305378D TUBE ASM., COMPRESSOR I... |
| 3345624 COVER-PLATE, COMPRESSOR ... | C305464C INTERCOOLER ASM. |
| 3345635 EXHAUST VALVE SEAT | C305524 HEADER, GAS INLET |
| 3345754 TURBINE SHIELD, HEAT SUB... | C305533 TUBE ASM.,TURBO DIS |
| 3345758 SHIELD,HEAT,COMPRESSOR,A... | C305628 HARNESS ASM.,PRIMARY |
| 3345776 CONNECTION,OIL DRAIN | C305689 COVER,VIB.DMPR GUARD |
| 3345798 O RING 200X5,3-N-FPM75 | C305803A SHIELD, RAIN |
| 3345808 BRACKET, HEAT SHIELD | C305803B SHIELD, RAIN |
| 3345809 BRACKET, HEAT SHIELD | C305757B BODY ASM, ACTUATOR |
| 3345810 BRACKET, HEAT SHIELD | C305803C SHIELD, RAIN |
| 3345814 BRACKET, HEAT SHIELD | C305833C CONDUIT,THERMOCOUPLE,AS... |
| 3345829 GEAR,WATER PUMP | C307087A PAN, OIL, ASM. |
| 3345895 TUBE,AIR FOR PCC VALVE | C307002A PAN, OIL, ASM. |
| 3345896 BRKT,PCC GAS VALVE(SEITZ... | C307124 STARTER, AIR (TDI) 90 PS... |
| 3345991 HXHDSCR M8X45,8.8 | C307124A STARTER, AIR (TDI) 150 ... |
| 3346036 HXSOCKHDSCR M16X220,8.8 | C307151 STARTER,AIR (TDI)60 PSIG |
| 3346037 HXSOCKHDSCR M20X90,8.8 | C307151A STARTER,AIR(TDI)120 PSI... |
| 3346038 HXSOCKHDSCR M20X80,8.8 | C308060 PUMP, JACKET WATER, ASM.... |
| 3346039 FLANGE,OIL BYPASS,TURBO | C309068 TUBE ASM., GAS INLET TO ... |
| 3346070 CONNECTION,OIL SUPPLY | C309193 PIPE, GAS REGULATOR |
| 3346072 TURBO CONNECTION,OIL SUP... | C309254A FLANGE ASM.,BLKG VLVE T... |
| 3346073 TUBE,TURBO OIL SUPPLY | C309330 ASSEMBLY, AUX WATER PUMP... |
| 3346093 SUPPORT PIPE GREASING PU... | C309336A ASM., AUX PUMP INLET TU... |
| 3346109 SPACER,46X56X6 | C309635 TUBE ASM.,LUBE OILINLET,... |
| 3346149 SUPPORT,PIPE | C322011A CRANKSHAFT ASM |
| 3346201 TURBINE SHIELD, HEAT SUB... | C350785 TIGHTENER ASSY, BELT |
| 3346215 TUBE, WATER GAS | C351475 VALVE ASM,B'FLY |
| 3346217 TUBE SUPPORT | C350788G TUBE ASM., AIR INLET |
| 3346267 COVER-PLATE, COMPRESSOR ... | C351475A HOUSING ASSY, BUTTERFLY... |
| 3346268 COVER-PLATE, COMPRESSOR ... | C351686 TURBOCHARGER ASSY |
| 3346293 LEVER | C48988F PIPE,ASSEMBLY |
| 3346296 THERMOSTAT ELEMENT 106F/... | C48988G PIPE ASSEMBLY |
| 3346410 ACTUATOR HEINZMANN STG20... | C48988R ASSEMBLY,PIPE |
| 3346448 SEAL,O RING 5.7X5560 | C69692H HARNESS,ASM. PRIMARY |
| 3346449 SEAL,O RING 5.7X7410 | C59017D CARBURETOR ASSEM |
| 3346458 VALVE,THROTTLE,WASTEGATE | C69831 SWITCH,ON/OFF |
| 3346531 STUD,M12X1.75X25-8.8 | C69692J HARNESS ASM.,PRIMARY |
| 3346678 SENSOR,PRESS 0-6 BAR | C740015A MANUAL W/SOFTWARE, AFM |
| 3346727 PUMP,WATER 18V EXT OIL C... | C73640H DRIVE ASM TACH&HOUR |
| 3346776 SEAL,D-RING FOR LINER | C740015B MANUAL W/SOFTWARE, AFM ... |
| 3346778 HXHDSCR M8X1.25X25,8.8 | C740045B MANUAL, W/SOFTWARE, ESM |
| 3346779 DIFFUSER,GAS,MAIN GAS VA... | C740045E MANUAL/SOFTWARE ASSEMBL... |
| 3346788 SUPPORT ACTUATOR | C740045D MANUAL, W/SOFTWARE, ESM |
| 3346812 COVER,ACCESS FLY END-B B... | C740129B ASSEMBLY, HMI |
| 3346843 CONN,EXH,WASTEGATE | C740106E SENSOR ASSEMBLY, EXHAUS... |
| 3346844 LEVER | C740225 HARNESS ASSY, FILTER TO ... |
| 3346856 INSULATION PLATE | C740225A HARNESS ASSY, FILTER TO... |
| 3346944 SUPPORT FOR POWER HARNES... | C740267N HARNESS, CUSTOMER INTER... |
| 3347059 TURBO,1500RPM A BANK | C740267P HARNESS, CUSTOMER INTER... |
| 3347060 TURBO,1500RPM B BANK | C740267R HARNESS, CUSTOMER INTER... |
| 3347110 HEAD,CYLINDER SUBASSY | C740267S HARNESS, CUSTOMER INTER... |
| 3347113 SCREW,HOLLOW M18X1.5X60 | C740267T HARNESS, CUSTOMER INTER... |
| 3347115 ELBOW,ADAPTER | C740267V HARNESS, CUSTOMER INTER... |
| 3347127 O RING 75X5,7-N-FPM75 | C740267U HARNESS, CUSTOMER INTER... |
| 3347159 SPRING,SHELL | C740268A HARNESS, JB INTERFACE, ... |
| 3347198 O RING 190X6-N-FPM75 | C740267W HARNESS, CUSTOMER INTER... |
| 3347374 O RING 34.5X2.65-N-HNBR | C740268K HARNESS, LOCAL CONTROL,... |
| 3347578 WASTEGATE,EXH MANIFOLD | C740268L HARNESS, LOCAL CONTROL,... |
| 3347583 HOUSING GEAR CASTING | C740268M HARNESS, LOCAL CONTROL,... |
| 3347584 MANIFOLD,EXHAUST,ASM | C740268N HARNESS, LOCAL CONTROL,... |
| 3347690 MANIFOLD, EXHAUST ASSY | C740268P HARNESS LOCAL CTRL 25' |
| 3347691 PUMP,WATER 12V INT OIL C... | C740268R HARNESS LOCAL CTRL 50' |
| 3347609 HXSOCKHDSCR M12X80,STSTL | C740268S HARNESS LOCAL CTRL 100' |
| 3347692 PUMP,WATER 18V INT OIL C... | C740268T HARNESS LOCAL CTRL 200' |
| 3347695 ARRANGEMENT,TURBO ASSEMB... | C740269 CABLE ASSY, ECU-TO-PC,8'... |
| 3347709 PLATE SUPP,HEAT SHIELD | C74027A PRESSURE OIL LINE |
| 3347712 BOX,HEAT SHIELD | C740295A HARNESS, CAN STEPPER MO... |
| 3347713 TOP,HEAT SHIELD | C740303 SENSOR,PROXIMITY,ASM. |
| 3347739 THERMOSTAT ELEMENT 113F/... | C740512H FILTER,DSM |
| 3347740 THERMOSTAT ELEMENT 131F/... | C740512J FILTER,DSM |
| 3347751 TURBO,1200RPM A BANK | C740512K FILTER,DSM |
| 3347753 TURBO,1200RPM B BANK | C740711 HARNESS, CAN STEPPER MOT... |
| 3347756 TURBO,1200RPM A BANK | C740931C HARNESS, MAIN BEARING T... |
| 3347757 TURBO,1200RPM B BANK | C740931D HARNESS, MAIN BEARING T... |
| 3347793 TURBO,1500RPM A BANK | C740931E HARNESS, MAIN BEARING T... |
| 3347795 TURBO,1200RPM A BANK | C740931F HARNESS, MAIN BEARING T... |
| 3347799 TURBO,1200RPM A BANK | C740931G HARNESS, MAIN BEARING T... |
| 3347800 TURBO,1200RPM B BANK | C740931H HARNESS, MAIN BEARING T... |
| 3347825 TURBO,1500RPM A BANK | C740932C HARNESS, CUSTOMER EXHAU... |
| 3347826 TURBO,1500RPM B BANK | C740932D HARNESS, CUSTOMER EXHAU... |
| 3347829 TURBO,1500RPM B BANK | C740932E HARNESS, CUSTOMER EXHAU... |
| 3347833 PUMP,WATER 12V EXT OIL C... | C740932F HARNESS, EXH. THC. CUST... |
| 3420665 PLUG,EXPANSION 36 DIA | C740932G HARNESS, EXH. THC. CUST... |
| 3420881 PLUG,HXSOCKHD M16X1.5 | C740932H HARNESS, EXH. THC. CUST... |
| 3420901 PLUG,EXPANSION 56 DIA | C740980 ASM, HMI EXTENSION HARNE... |
| 3420914 WASHER,SPRING M16-NF E 2... | C740980A ASM, HMI EXTENSION HARN... |
| 3421308 O RING 132X3.55-N-FPM75 | C740980B ASM, HMI EXTENSION HARN... |
| 3421532 HXSOCKHDSCR M6X60,8.8 | C74197E CARRIER ASM |
| 3421595 WASHER,COPPER 10X13.5X1 | CA145080G PUMP OIL ASSEM |
| 3421834 HXSOCKHDSCR M16X40,8.8 | CA169867B REGULATOR,OIL TEMP,ASM |
| 3421882 WASHER,FLAT M8 NF E 25-5... | CA200224F DOOR ASM., OIL PAN W/ ... |
| 3422319 PLUG,HXSOCKHD M10X1 | CA204066J SHAFT,ROCKER ARM,ASM. |
| 3423242 HXSOCKHDSCR M16X160,8.8 | CA204066K SHAFT ASM.,ROCKER ARM |
| 3423243 HXSOCKHDSCR M16X60,8.8 | CA204702R HEAD ASM., CYL. (PROD ... |
| 3423598 HXSOCKHDSCR M6X55,8.8 | CA204802E HEAD ASM., CYL (LANDFI... |
| 3423773 HXSOCKHDSCR M16X90,8.8 | CA208497D CONDUIT ASM., IGNITION |
| 3424436 O RING 38.7X2.65-N-FPM75 | CA208500B BOX ASM,JUNCTION |
| 3424783 HXSOCKHDSCR M6X16,8.8 | CA209250 CONDUIT ASM, WIRING |
| 10000D GASKET, CYL. HEAD | CA209542C ADAPTER, WATER HEADER,... |
| 10005K RING,PISTON TOP COMPRESSI... | CA211064 HANDLE ASM.,THROTTLE |
| 10005L NBL RING,PISTON TOP | CA211188C VLV.ASM,ELECTRIC START |
| 10005M RING,PISTON-TOP COMPRESSI... | CA211879 CONDUIT ASM,RIGHT BANK |
| 10036B VALVE INTAKE | CA214124 BOX, BATTERY & CABLE,AS... |
| 100723A FLANGE, 125#,4 IN PIPE | CA214290 ASM., AIR CLNR INER SEP... |
| 10048F ROD PUSH | CA214290A ASM., AIR CLNR INER SE... |
| 100831A PIPE,.50X1.69 TBE | CA214290B ASSEMBLY, AIR CLEANER ... |
| 100831B PIPE,.50X2.00 TBE | CA214291 ASM., AIR CLNR INER SEP... |
| 100831F PIPE, .50 X 18.00 TOE | CA214290C ASM., AIR CLEANER INTE... |
| 100831J PIPE,.50 X 3.00 TBE | CA214291A ASM., AIR CLNR INER SE... |
| 100832D PIPE,.75 X 5.50 TBE | CA214476B WIRE WAY ASM., CATALTI... |
| 100832E PIPE,.75 X 10.50 TBE | CA280760 PUMP ASM., JACKET WATER |
| 100831W PIPE,.50 X 1.50 TBE | CA285072D CARBURETOR, ASSEMBLY |
| 100832T PIPE,.75 X 3.50 TBE | CA294830A PLENUM ASSY, GAS DELIV... |
| 100832J PIPE,.75 X 2.00 TBE | CA300065C ARM ASM.,INTAKE ROCKER |
| 100834E PIPE, 2 X 3 TBE | CA300066C ARM ASM.,EXHAUST ROCKE... |
| 100832V PIPE,.75 X 4.50 TBE | CA305144C PANEL, INSTRUMENT, ASM... |
| 100834G PIPE,2 X 6.00 TBE | CA740121 SENSOR, TEMP, ASM., RTD... |
| 100834H PIPE,2 X 7.00 TBE | CB9267 LEVER, THROTTLE ASM. |
| 100834J PIPE, 2 X 12.00 TBE | CC305758B VALVE ASM., WASTEGATE |
| 100834L PIPE, 2 X 1.50 TOE | CD205002G HEAD ASM., CYLINDER |
| 100834P PIPE, 2 X 4.00 TOE | CE205002G HEAD ASM., CYLINDER |
| 100834T PIPE, 2 X 12.00 TOE | CF205002G HEAD ASM., CYLINDER |
| 100834X PIPE, 2 X 8.50 TBEE | CG205002G HEAD ASM., CYLINDER |
| 100834V PIPE, 2 X 22.00 TBE | COR-A205407H CORE, CONNECTING RO... |
| 100907J PIPE,2.50 X 4.00 TBE | COR-A205407HWA CORE, CONNECTING ... |
| 100834Y PIPE, 2 X 2.50 TBE | COR-A205407HWC CORE, CONNECTING ... |
| 100907U PIPE,2.50 X 7.00 TOE | COR-A205707 CORE, CONNECTING ROD |
| 100907R PIPE,2.50 X 5.00 TBE | COR-A205707WA CORE, CONNECTING R... |
| 100907Z PIPE, 2.50 X 2.50 TBE | COR-A205707WC CORE, CONNECTING R... |
| 100919B PIPE,1.25 X 5.50 TOE | COR-AA200380 CORE, OIL PUMP |
| 100919D PIPE,1.25 X 4.50 TBE | COR-AA204702R CORE, CYLINDER HEA... |
| 100919C PIPE,1.25 X 7.00 TBE | COR-AA205407J CORE, CONNECTING R... |
| 100919J PIPE,1.25 X 6.00 TOE | COR-AA205407JWA CORE, CONNECTING... |
| 100919F PIPE,1.25 X 6.25 TBE | COR-AA205407JWC CORE, CONNECTING... |
| 100919X PIPE,1.25 X 2.50 TOE | COR-AA300007E CORE, CONNECTING R... |
| 100919Q PIPE,1.25 X 4.00 TBE | COR-AA300007F CORE, CONNECTING R... |
| 101018A PIPE,1 X 3.50 TBE | COR-AA302007B CORE, CONNECTING R... |
| 100919Z PIPE,1.25 X 3.50 TOE | COR-AA302007C CORE, CONNECTING R... |
| 101018B PIPE,1 X 3.50 TOE | COR-AD287002A CORE, CYLINDER HEA... |
| 101018N PIPE,1 X 4.50 TBE | COR-AE205002G CORE, CYLINDER HEA... |
| 101018P PIPE,1 X 1.50 TOE | COR-AH200960D CORE, JACKET WATER... |
| 101018Q PIPE, 1 X 5.5 TBE | COR-C205507 CORE, CONNECTING ROD |
| 101018Z PIPE,1 X 2.50 TBE | COR-C205507WA CORE, CONNECTING R... |
| 101023B PIPE,1.50 X 4.00 TOE | COR-C205507WC CORE, CONNECTING R... |
| 101023C PIPE,1.50 X 4.75 TOE | COR-C205707 CORE, CONNECTING ROD |
| 101023E PIPE,1.50 X 2.50 TOE | COR-C205707WA CORE, CONNECTING R... |
| 101023F PIPE,1.50 X 7.00 TBE | COR-C205707WC CORE, CONNECTING R... |
| 101023J PIPE,1.50 X 8.00 TBE | COR-CD205002G CORE, CYLINDER HEA... |
| 101023H PIPE,1.50 X 3.50 TBE | COR-CE205002G CORE, CYLINDER HEA... |
| 101023L PIPE,1.50 X 6.00 TBE | COR-DE300302C CORE, CYLINDER HEA... |
| 101023K PIPE,1.50 X 8.00 TOE | COR-DF300302C CORE, CYLINDER HEA... |
| 101023R PIPE,1.50 X 9.50 TBE | COR-EA204802E CORE, CYLINDER HEA... |
| 101023T PIPE,1.50 X 1.25 TOE | CT123760 PUMP, WATER,ASM. |
| 101023Q PIPE,1.50 X 5.50 TBE | D101023H TEE,PIPE,ASM. |
| 101023Y PIPE,1.50 X 7.50 TOE | D111621 BAR ASM, OIL HEATER |
| 10136W VALVE EXHAUST | D118799 LEVER,THROTTLE ASM. |
| 101606A ELEMENT,OIL FILTER | D145460 PUMP WATER ASM |
| 102411G TAKEOFF,CLUTCH POWER | D153000M HOUSING ASM., MAG. DRIV... |
| 102273A BRACKET, TEMP. CONTROL B... | D153280B ELBOW WATER INLET AS |
| 102541B POWER TAKE-OFF UNIT | D153581E HEADER,ASM.,WATER IN |
| 105355A UNION,FEMALE HALF4X2 | D153707R STRAINER, LUBE OIL |
| 106222A RING, PISTON, STANDARD | D154971D PULLEY ADM. IDLER |
| 106763D BLOCK, LOAD CELL(UPPER D... | D155553C ACTUATOR, A2H AIR |
| 106222B RING, PISTON, CHROME | D155743F GOVERNOR ASSEMBLY |
| 106775C COUNTERWEIGHT DYNO(APPRO... | D157872D ROD ASSEMBLY |
| 1093A VHP 12 CYL G/GSI PARTS MAN... | D157872W ROD,ASM |
| 109561A GASKET RELIEF VALVE | D157872Y ROD ASM |
| 109605B ARM,IGNITION CONTROL | D158243H FLANGE ASSY |
| 111657A CONTACTOR,MOTOR A.C. | D166188A HOSE ASM., FLEXIBLE |
| 111707D BASE,SLIDE MOTOR(LOWER) | D166188B HOSE ASSEMBLY 0.88ID X ... |
| 111716A SUPPORT,LOAD CELL | D166188E \ |
| 116015A TEE,PIPE 1.50,150#,IRON | D166990E REGULATOR ASM., VACUUM |
| 116015B TEE,PIPE,2.50,150#,IRON | D168350 SHAFT GOV DR ASM |
| 116015D TEE,PIPE .38,150#,GALV. | D168415 TUBE,OIL DRAIN,ASM. |
| 116015E TEE,RED,2X1X2 | D169837 SHAFT,GOV DRIVE ASM |
| 116015F TEE,RED.1.5X1X1.5 | D169856C PIPE ASM., OIL COOLER, ... |
| 116015M TEE,PIPE RED,1.5X1.5X2,G... | D169858K HEADER,OIL ASM. |
| 116015G TEE,RED.1.5X1X1 | D169886 HOSE FLEXIBLE ASM |
| 116015R TEE,RED,2X1.25X1.25 | D176374D FLANGE, COMPANION |
| 116050F WIRE,LOCK,BR,#14X14 | D199390C MAGNETO MTG ADAP ASM |
| 116051D WIRE,LOCK,BR,#14X20 | D199415R TUBE ASM, OIL PUMP ELBO... |
| 116052B WIRE,LOCK,BR,#11X9LG | D199801 GUARD, BELT, RH UPPER |
| 116097B TUBE | D199801A GUARD, RH UPPER |
| 116451C ELBOW BY-PASS | D200091 RETAINER,OIL,ASM. |
| 116466A GASKET R A COVER | D200224A DOOR ASM., OIL PAN |
| 116513A VALVE SEAT INSERT | D204172 HOUSING ASSY, BUTTERFLY ... |
| 116514B SPACER,.34X.62X1.12LG | D204241P MANIFOLD, INTAKE ASM. |
| 116514C SPACER,.34X.62X1.47LG | D204477A MANIFOLD,TOP WATER |
| 116514D SPACER,.34X.62X.5 LG | D205477A MANIFOLD, WATER |
| 116514E SPACER,.34X.62X.81LG | D205477B MANIFOLD, WATER, REAR |
| 116514F SPACER,.34X.62X.56LG | D207531A DUCT,AIR CLEANER,ASM,RH |
| 116514H SPACER,.34X.62X1.19LG | D208272 RAIN SHIELD |
| 116514J SPACER,.34X.62X.94LG | D208606 INLET ASSY, AIR CLEANER |
| 116514L SPACER,.34X.62X1.31LG | D208628B CONDUIT ASM.,WIRE .50 X... |
| 116514N SPACER .62X.34X.69 | D208628C CONDUIT ASM.,WIRE .50 X... |
| 116514P SPACER,.34X.62X.31LG | D209448 ASM.,BY-PASS FILTER |
| 116514T SPACER,.34X.62X.375LG. | D209542 FLANGE ASSY AIR INLT |
| 116514U SPACER,.34X.62X.88LG | D209542A ADAPT.INLET PMP SUC |
| 116514V SPACER,.34X.62X 1 LG | D209542C ADAPT.ELBOW L.O PUMP |
| 116811B HOSE,1.12X1.5X2.0 LG | D209542D ADAPTER, ELBOW, PUMP DI... |
| 116841C SEAL WATER PUMP | D209814C VALVE ASSY, POSITIONAL ... |
| 116861B WASHER,NYL 1.78X2.25X.03 | D209962E MANIFOLD ASM., PRECHAMB... |
| 116880C VALVE,BALL,.50 NPT | D211194F ASM., VALVE 3-WAY N.C. ... |
| 116880E VALVE,BALL,.375 | D211254E BOX ASM.,JUNCTION |
| 117177F SEAL & CUP ASM (WP) | D211254F BOX ASM., JUNCTION |
| 117177L SEAL,SHAFT | D211254X BOX,JUNCTION,ASM,CEC/CS... |
| 117210U PIPE,1 X 7.00 TBE | D211359G CONDUIT ASM., THERMOCOU... |
| 117234C HOSE,1.88X2.25X3.5 LG. | D211477C SENSOR ASSY, HEATED OXY... |
| 117234G HOSE,1.88X2.25X2.5LG | D211781 CONDUIT ASSY, WIRING 1/2... |
| 117327A ELBOW | D211879 ASSEMBLY, CONDUIT |
| 117327H ELBOW | D214023C BOX,JUNCTION,ASM. |
| 117327S TUBE TURN | D214117 BOX ASM, ALTERNATOR JUNC... |
| 117413C PIPE,.75X2.25 LG,TBE | D257180 PUMP,OIL,ASM. |
| 117413G PIPE,.75 X 11.00 TBE | D280170B COVER ASSY, C'CASE OIL ... |
| 117447A RAADJSCR,.62-18X2.38 | D280811A EXTENSION ASSY, STUB SH... |
| 117447C RAADJSCR,.62-18X2.62 | D291651 TUBE ASM.,OIL |
| 117474F GASKET CYLINDER BASE | D292405 TUBE,COOLING WTR,ASY |
| 117488A RING, EXT.RET. 5100-25 | D293435J STARTER ASM, AIR (TDI) ... |
| 117485A GASKET R A COVER | D293462C CONNECTOR, EXH MANIFOLD |
| 117488J RING, EXT.RET. 5100-98 | D293501 BELLOWS ASSEMBLY |
| 117488H RING, EXT.RET. 5100-196 | D293507 PIPE ASSEMBLY |
| 117488K RING, EXT.RET. 5100-75 | D295012 PINION,BARRING DEVICE,AS... |
| 117488M RING, EXT.RET. 5100-62 | D295451K BOX, JUNCTION, ASM. |
| 117488S RING, EXT.RET. 5100-66 | D295451N JUNCTION BOX ASSY |
| 117488P RING, EXT.RET. 5100-175 | D295996B FLANGE,WTR COOLR INL,AS... |
| 117488T RING, EXT.RET. 5100-118 | D296078K HOUSING ASSY., WASTEGAT... |
| 117488U RING, EXT.RET. 5100-150 | D296521A HARNESS, WIREWAY ASM., ... |
| 117488X RING, EXT.RET. 5100-137 | D296522A HARNESS, WIREWAY ASM., ... |
| 117488Y RING, EXT.RET. 5100-50 | D296522B WIREWAY, KNOCK SENSOR &... |
| 117496B BUSHING,O.P.DR.SHAFT | D296541 INSULATION, TURBO SECTIO... |
| 117686F SPACER.41 ID X .69 OD X ... | D296643A HARNESS, FRONT WIREWAY ... |
| 117686C SPACER,.41X.69X.31LG | D296680A BRACKET, WIRE TRAY LH S... |
| 117686H SPACER,.41X.69X.38 LG. | D296709 ASM, HMI ENCLOSURE |
| 117743A COVER CLEAN OUT | D296713 ASSEMBLY, PRECHAMBER SOL... |
| 117864B VALVE BUTTON | D304003C CROSS BAR ASM. EXHAUST |
| 117897J HXHDSCR,SHOULDER .50-13 ... | D304137 VALVE,PRESSURE REGULATOR... |
| 117897K HXHDSCR, SHOULDER 1/3-13... | D304205 ELEMENT ASM,INTERCLR |
| 118013A O RING,.38X.50X.06,NITRI... | D305083 SHAFT,GOVNR DRIVE,ASM. |
| 118013B O RING,.50X.69X.09,NITRI... | D305526A ADAPTER ASM., THROTTLE ... |
| 118013E O RING,3.38X3.62X.12,NIT... | D305628A HARNESS ASM.,PRIMARY |
| 118013F O RING,4.00X4.25X.12,NIT... | D305689 COVER,VIB.DMPR.GUARD |
| 118013G O RING,3.25X3.50X.12,NIT... | D305757B BODY ASM., ACTUATOR |
| 118013H O RING,2.50X2.75X.12,NIT... | D305764G DIP TUBE,EXHAUST BY-PAS... |
| 118013K O RING,2.50X2.88X.19,NIT... | D305833B CONDUIT ASM.,THERMOCOUP... |
| 118013M O RING,1.12X1.38X.12,NIT... | D307124 STARTER,AIR,(90PSI),EXPL... |
| 118013N O RING,.44X.62X.09,NITRI... | D307124A STARTER,AIR,(150PSI)EXP... |
| 118013P O RING,1.00X1.25X.12,NIT... | D307151 STARTER,AIR,(60PSI),EXPL... |
| 118013R O RING,3.00X3.25X.12,NIT... | D307151A STARTER,AIR(120PSI),EPX... |
| 118013S O RING,2.62X2.88X.12,NIT... | D308060 PUMP, JACKET WATER, ASM.... |
| 118013U O RING,1.75X2.00X.12,NIT... | D309068 TUBE, ASM. GAS INLET TO ... |
| 118013V O RING,.31X.44X.06,NITRI... | D309193 PIPE, GAS REGULATOR |
| 118013W O RING,.56X.75X.09,NITRI... | D309254A FLANGE ASM.,REG VLVE TO... |
| 118013Z O RING,4.25X4.50X.12,NIT... | D309280 MTG, PLATE ASM., KW, LB ... |
| 118091B NUTCYLHD,.75-16X.81 | D309330 ASSEMBLY, AUX WATER PUMP... |
| 118223B HOSE,.50X.75X2 LG | D309635 TUBE ASM., LUBE OIL INLE... |
| 118226A O RING,3.88X4.25X.19,NIT... | D309636 TUBE ASM., LUBE OIL OUTL... |
| 118226B O RING,2.00X2.25X.12,NIT... | D351686 TURBOCHARGER ASSY |
| 118226D O RING,2.88X3.12X.12,NIT... | D41305 COOLER OIL ASM |
| 118226E O RING,2.06X2.25X.09,NIT... | D69692H HARNESS ASM.,PRIMARY |
| 118226F O RING,4.38X4.75X.19,NIT... | D69692J HARNESS ASM.,PRIMARY |
| 118226H O RING,4.88X5.12X.12,NIT... | D69694 COIL BRACKET ASM |
| 118226M O RING,6.25X6.50X.12,NIT... | D69717B HARNESS ASM.,PRIMARY |
| 118226S O RING,7.00X7.25X.12,NIT... | D69743 SWITCH ASM IGNITION |
| 118355A SHIM | D69743A SWITCH ASM. IGNITION |
| 118357A RING THRUST | D73667D SHAFT ROCKER ARM ASM |
| 118418F SHAFT,STUB | D740128 ASSEMBLY, FCM |
| 118418H SHAFT, STUB | D740224 HARNESS,KDM TO JBOX,ASM. |
| 118418J SHAFT, STUB | D740225 HARNESS, FILTER TO DSM 1... |
| 118418N SHAFT, STUB | D740230A HARNESS ASSY, FILTER TO... |
| 118419E PLATE STUB SH PILOT | D740269 CABLE ASSY,ECU-TO-PC,25'... |
| 118491B GASKET | D740303 SWITCH,PROXIMITY,ASM. |
| 118520C THERMOSTAT, 160 DEG. F. | D740414 CONTROL MODULE, LEAN-BUR... |
| 118520D THERMOSTAT, 170 DEG. F. | D740502B ADAPTER, GAS REGULATOR ... |
| 118556B GASKET | D740512G FILTER,DSM |
| 118566X PIPE,.375 X 1.00 TBE | D740512H FILTER,DSM |
| 118566Y PIPE,.38 X 2.75 TBE | DA153280B ELBOW ASM., WATER INLE... |
| 118619A GASKET OIL RETAINER | D76452E TUBE WATER B/P ASM |
| 118621A GASKET RETAINER | DA169867A REGULATOR, OIL TEMP. |
| 118667A SPINDLE OIL PMP IDLR | DA204702R HEAD ASM., CYL (SERVIC... |
| 118671A WASHER, NYLON #10 | DA204802E HEAD, CYLINDER, ASM. |
| 118799E LEVER THROTTLE | DA208500B BOX ASM,JUNCTION |
| 118843A GASKET | DA209250 CONDUIT ASM, WIRING |
| 118878C GASKET, EXHAUST PIPE | DA211067 CONTROL ASM,THROTTLE |
| 118878D GASKET, EXHAUST PIPE | DA211879 CONDUIT ASM,LEFT BANK |
| 118878E GASKET, EXHAUST PIPE | DA214290C ASM., AIR CLEANER, R.B... |
| 118879C FLANGE,125# 2.5 IN PIPE | DA280145B COVER,GEAR,ASM. |
| 118879K FLANGE,125# 2 IN PIPE | DA293849 DRIVE ASSY, GOVERNOR |
| 118879S FLANGE, 2 IN-125# SOC. W... | DC208497 CONDUIT ASM,LB FRONT |
| 118879R FLANGE,125# 1.5 IN PIPE | DC287072 CARBURETOR ASSEMBLY |
| 118925B RING,BEVEL INT RET N5002... | DC305758B VALVE ASM., WASTEGATE |
| 118925A RING,BEVEL INT RET N5002... | DC308002C HEAD, CYLINDER, ASM. |
| 118925D RING, BEVEL INT.RET. N50... | DD169850D FILTER ASM.,LUBE OIL |
| 118925E RING, BEVEL INT,RET. N50... | DD205002G HEAD ASM., CYLINDER |
| 118925F RING, BEVEL INT.RET. N50... | DE209250 CONDUIT ASM.,WIRING 3/8... |
| 118925G RING, BEVEL INT.RET. N50... | DE300302C NBL HEAD ASM., CYLINDE... |
| 118925H RING, BEVEL INT.RET. N50... | DF300302C NBL HEAD,CYLINDER,ASM. |
| 118996A DECAL, IGNITION | E118799 LEVER, THROTTLE ASM. |
| 118996G LABEL, WARNING, HARMONIZ... | E153645A BRKT IDLER PLLY ASM |
| 119005A PLATE CS FR LOCKING | E153707R STRAINER ASSY, LUBE OIL |
| 119035D GASKET,TRTL.VLV.HSG. | E159474D ADAPTER, GOV. DR. ASM. |
| 119035E GASKET, BUTTERFLY VALVE ... | E166188A HOSE, FLEXIBLE,ASM. |
| 119037A SPACER,FLANGE,.25 TH | E166484 GOVERNOR ASM |
| 119060A VALVE BUTTERFLY | E168007 HOSE,FLEXIBLE,ASM. |
| 119060J VALVE,BUTTERFLY | E168282M INTERCOOLER ASM. |
| 119060K VALVE, BUTTERFLY | E167148N REGULATOR, PRECHAMBER S... |
| 119060L VALVE PLATE, BUTTERFLY | E168282N INTERCOOLER ASM. |
| 119126D PLUG,PIPE,MAGNET.,.5 | E168350 SHAFT GOV DR ASM |
| 119208A SPACER,BEARING | E168528 TUBE ASM, INLET R.H. |
| 119310C GASKET | E168990U PANEL, INSTR., ASM. |
| 119345B LEVER FRIC THR ROD | E168527 TUBE ASM, INLET L.H. |
| 119396B RING CYL SLEEVE PKNG | E169886 FLEXIBLE HOSE ASM. 1.81 ... |
| 119396D RING CYL SLEEVE PACK | E178606 SHAFT ASM, AUXILIARY DRI... |
| 119434D PIPE | E169995A EXTRACTOR,VENTURI,ASM |
| 119434S PIPE,.50 X 13.00 TBE | E199390C MAGNETO MTG.ADAP.ASM |
| 119434W PIPE,.50 X 1.12 TBE | E200224 DOOR,OIL PAN,ASM. |
| 119434Y PIPE,.50 X 1.25 TBE | E204072 HSG.,BFLY.VALVE |
| 119483E PIPE,.75 X 3.00 TBE | E204072A HSG.ASM.,BFLY.VALVE |
| 119483F PIPE,.75 X 7.50 TBE | E207531R PLENUM AIR CLEAN RH |
| 119483T PIPE,.75 X 1.38 TBE | E205477 MANIFOLD,WATER FRONT |
| 119483U PIPE,.75 X 2.00 TOE | E208114A TUBE ASM.,BREATHER |
| 119548A TEE INV FLARED | E208628 CONDUIT ASM, WIRING |
| 119562A PLUG,HXHD,M18X1.5 | E208305 TANK,SURGE |
| 119562B ADAPTER,M18X1.5-.25 NPT | E209230A PANEL ASM.,CONTROL |
| 119775A PLATE INSTRUCTION | E209230B PANEL ASM CONTROL |
| 119837A SEAT SPRING | E209542 FLANGE,PRES REG VLVE,ASM |
| 119901A SPACER,.36X.62X.62 LG | E209542A FLANGE ASM OIL COOLER |
| 119901F SPACER,.36X.62X.28LG | E209542B ADAPT. ASM.,PIPE FLGE.,... |
| 119901H SPACER,.36X.62X.59LG | E209542D ADAPTER, WATER PUMP INL... |
| 119901K SPACER,.36X.62X2.25 | E211194H ASSEMBLY, SOLENOID VAVL... |
| 119976A HOSE, 16.5IN, AIR CLEANE... | E211254X JUNCTION BOX ASM. |
| 120132A SPACER,.56X1.00X.25LG | E211359F CONDUIT ASSY, EXH THERM... |
| 120132D SPACER,.56X1X2 LG | E211781 CONDUIT ASM, WIRING 1/2 ... |
| 120132F SPACER,.56X1X2.5 LG | E211790A ROCKER ARM ASM. |
| 120132J SPACER,.56X1X.62 LG | E211845B BOX ASM.,JUNCTION, MULT... |
| 120132K SPACER,.56X1.00X.12LG | E211879 CONDUIT ASM., CEC IGN |
| 120132L SPACER,.56X1X1 LG | E257177 MANIFOLD,TOP WATER |
| 120132R SPACER,.56X1X3 LG | E257177B MANIFOLD,TOP WATER |
| 120148A GASKET GOVERNOR | E257472D HSG.ASM.,BFLY.VALVE |
| 120148C GASKET, GOVERNOR | E280170B COVER, CRANKCASE VENT A... |
| 120148D GASKET, GOVERNOR | E290370A ROCKER ARM ASSY,CAMSHAF... |
| 120181A GASKET, COVER | E291651 TUBE ASSY, LUBE OIL |
| 120306F PIPE,2 X 2.75 TBE | E293435J STARTER ASM. AIR (TDI) ... |
| 120306W PIPE,2 X 2.25 TBE | E295451K BOX,JUNCTION,ASM. |
| 120306Z PIPE,2 X 3.25 TBE | E294371 TUBE, AUX WTR PUMP LUBE ... |
| 120320D SEAL,WATER PUMP | E295996A CONNECTION,CRANKCASE/BL... |
| 120345B TUBE WATER BY-PASS | E295996B FLANGE ASM, OIL CLR WTR... |
| 120561A U BOLT,#10X2.06X2.53LG | E296078K HOUSING ASSY., WASTEGAT... |
| 120837B SPRING, THROTLE CTRL | E296521A HARNESS,WIREWAY ASM.,IG... |
| 120918D SLEEVE RUBBER | E296522A HARNESS, WIREWAY ASM., ... |
| 120918B SLEEVE RUBBER | E296522B WIREWAY, KNOCK SENSOR &... |
| 120920C NUT,.812-18X.69 | E296680A BRACKET, WIRE TRAY RH S... |
| 120920F NUT TUBING | E305189A HOUSING ASM., MAG DRIVE |
| 120920B NUT TUBING | E305204 FLANGE ASM.OIL OUTLET |
| 120990D TUBING COPPER | E305464 INTERCOOLER ASM. |
| 123000F GASKET | E305627 HARNESS ASM., SAFETY CON... |
| 123012B GEAR CRNKSHFT | E305833B CONDUIT ASM., THERMOCOU... |
| 123026C GEAR CAMSHAFT | E309254A FLANGE ASM.,BLKG VLVE S... |
| 123027C BUSHING, FRONT CAMSHAFT | E309063 HOUSING,AIR FILTER ASM. |
| 123030F SLEEVE, CYLINDER | E69694 COIL BRACKET ASM |
| 123035B SPRING VALVE | E69743 SWITCH ASM.,IGNITION |
| 123036L VALVE INTAKE | E69743A SWITCH, IGNITION, ASM. |
| 123072N HSG BUTTERFLY VALVE | E73640H DRIVE ASM TACH&HOUR |
| 123135F SPRING VALVE | E740225 HARNESS ASM, FLTR TO DSM... |
| 123108A BUSHING,PISTON PIN | E740230A HARNESS,FILTER-POWER,AS... |
| 123136G VALVE EXHAUST | E740269 CABLE ASSY,ECU-TO-PC,50'... |
| 123210H BEARING CONN ROD | E740400 AIR/FUEL MODULE, CEC |
| 123210H2 BEARING CONN ROD | E740512H FILTER,DSM |
| 123210H4 BEARING CONN ROD | E740401 MODULE,DETONATION SENSNG |
| 123218A2 BEARING MAIN | EA211064 HANDLE ASM., THROTTLE C... |
| 123221A2 BEARING MAIN | EA204802E HEAD ASM., CYLINDER, C... |
| 123222A2 BEARING MAIN | EA211067 CONTROL ASM., THROTTLE |
| 123236A VALVE EXHAUST | EA211879 CONDUIT ASM.,RIGHT BANK |
| 123318A2 BEARING MAIN | EA214291A ASM., AIR CLEANER, INE... |
| 123321A2 BEARING MAIN | EA280065 ROCKER ARM ASSY, MAIN |
| 123322A BEARING MAIN | EA280760 PUMP ASSY, AUX WATER |
| 123322A2 BEARING MAIN | EA307182A BRKT ASSY-PRELUBE PUMP... |
| 123505D RING, PISTON OIL CONTROL | EA308002C HEAD, CYLINDER, ASM. |
| 123542C FLANGE EXHAUST | F140338V GOV.ASM. |
| 123542G PORTS EXH MANIFOLD | F153000M HOUSING ASM., MAG. DRIV... |
| 123605L RING, PISTON TOP COMPRES... | F153280B ELBOW ASM., WATER INLET... |
| 123605K RING, PISTON INTERMEDIAT... | F153892F ROCKER ARM ASM. |
| 123804G PISTON | F157330D FLANGE,OIL DRAIN-ASM |
| 123804H PISTON | F155743F GOVERNOR ASM |
| 125009J GUIDE VALVE INT EXH | F168007 HOSE,FLEXIBLE,ASM. |
| 125136C NBL VALVE EXHAUST | F168282N INTERCOOLER ASM. |
| 125695C PULLEY FAN | F169871 VALVE,PRESS. REG |
| 128224A SCREW,SS SHCS M10 X 108 ... | F169886 HOSE FLEX ASM |
| 127039A WASHER,COPPER,42 X 33.2 ... | F169995A EXTRACTOR ASM., VENTURI |
| 130129T BUSHING, IDLER SPINDLE | F199390C ADAPTER ASM., MAGNETO M... |
| 130231B LEVER GOVERNOR | F200224 DOOR ASM., OIL PAN |
| 13281B GEAR OIL PUMP | F204072A VALVE,BUTTERFLY,R.H.,AS... |
| 135040B GASKET COVER | F207531 DUCT,AIR CLEANER |
| 135090B RETAINER, REAR SEAL | F208114A TUBE ASM., BREATHER |
| 140159C WEIGHT GOVERNOR | F208497 CONDUIT ASM., R.B. |
| 140338V SHAFT GOV & MAG DRIV | F209190 FLANGE ASM, ADAPTER |
| 140456B SHAFT WATER PUMP | F209542C ADAPTER, WATER PUMP INL... |
| 140656A SHAFT WATER PUMP | F211194H ASSEMBLY, SOLNOID VALVE |
| 145000J GASKET HEAD | F211359G CONDUIT ASM. THERMOCOUP... |
| 145012C GEAR CRANKSHAFT | F211477C SENSOR ASSY., HEATED OX... |
| 145026A GEAR CAMSHAFT | F211859 COOLER ASM.,52 INLUBE OI... |
| 145029A BUSHING BRONZE | F211554H BOX ASM., JUNCTION |
| 145036A VALVE INTAKE | F211879 CONDUIT ASM., CEC IGN |
| 145035A SPRING | F257472D HSG.ASM.,BFLY.VALVE |
| 145037R LIFTER VALVE | F294371 TUBE ASSY, AUX WATER LUB... |
| 145049A CAP MAIN BRG CENTER | F295451K BOX,AFM JUNCTION,ASM |
| 145050B BUSHING CAMSHAFT | F295996B FLANGE, WATER COOLER OU... |
| 145051G GEAR OIL PUMP DRIVE | F296172B MANUAL W/SOFTWARE, TCM ... |
| 145063C VANE WATER PUMP | F296521 HARNESS, WIREWAY, IGN CO... |
| 145072D HOUSING BFLY VALVE | F302060C PUMP ASM., JACKET WATER |
| 145081A GEAR OIL PUMP DRIVER | F305204 FLANGE ASM.,ENG.OIL OUTL... |
| 145097A SHAFT ROCKER ARM | F305420A PIPE ASM., CARB. INLET-... |
| 145079A BAFFLE OIL SCREEN | F305464 INTERCOOLER ASSEMBLY |
| 145109E GUIDE VALVE INT | F305628A DIP HARNESS,PRIMARY ASM... |
| 145109T GUIDE VALVE EXH | F69692H HARNESS ASM., PRIMARY IG... |
| 145109U GUIDE VALVE | F69692J HARNESS ASM., PRIMARY |
| 145110A BEARING CONN ROD | F69694 BRACKET,COIL ASM. |
| 145110A2 BEARING CONN ROD | F69694A COIL & BRACKET ASM. |
| 145110A4 BEARING CONN ROD | F740225 HARNESS ASM, FLTR TO DSM... |
| 145114N PAN,OIL | F740230A HARNESS ASM., FILTER TO... |
| 145118A BEARING MAIN | F740269 CABLE ASSY,ECU-PC,100'/3... |
| 145118A2 BEARING MAIN | F740303 SENSOR ASM., PROXIMITY |
| 145118A4 BEARING MAIN | F76883A PIPE ASSEMBLY |
| 145119B GEAR GOV DRIVE | FA204942 MANIFOLD, ASM. EXH. |
| 145125A BEARING MAIN | FA211879 CONDUIT ASM., LEFT BANK |
| 145125A2 BEARING MAIN | FA214291A ASM., AIR CLEANER, L.B... |
| 145125A4 BEARING MAIN | FA280760 PUMP ASSY, AUX WATER |
| 145135A SPRING | FA300068 SUPPORT ASM, ROCKER ARM |
| 145136A VALVE EXHAUST | FD280060A PUMP, AUX WATER, ASM. |
| 145163B VANE WATER PUMP | FD300302C NBL HEAD, CYLINDER,ASM... |
| 145221 2 BEARING MAIN | G153000M HOUSING,MAG DRIVE,ASM |
| 145242H PORT EXHAUST | G168282M INTERCOOLER ASSEMBLY |
| 145221 4 BEARING MAIN | G168282N INTERCOOLER ASSEMBLY |
| 145273A SHAFT BUTFLY VALVE | G168350 SHAFT GOV DRIVE ASM |
| 145263A IMPELLER W P | G168990U PANEL, INSTR., ASM. |
| 145319A GEAR GOVERNOR DRIVE | G169122 TUBE BREATHER ASM |
| 145336A NBL VALVE,EXHAUST | G169837 SHAFT,GOV. DRIVE ASM |
| 145664A ELBOW W P INLET | G169871 VALVE PRESS REG ASM |
| 145436C NBL VALVE INTAKE | G199390C ADAPTER ASM., MAGNETO M... |
| 146395J 162348B | G204072 VALVE,BUTTERFLY,ASM. |
| 147030Y SLEEVE, CYLINDER | G205060A PUMP,WATER,ASM. |
| 147404E PISTON | G208500C JUNCTION BOX ASM. RB |
| 147704E PISTON 9:1 | G208502E CABLE ASM,MAG CSA |
| 15026C HOSE,1.75X2.12X3 LG | G209250 CONDUIT,ASM FLEX .38 |
| 15026K HOSE,1.75X2.12X4.5LG | G209542B PIPE ASM., FUEL CROSSOV... |
| 15027D HOSE,2.75X3.25X3 LG | G208628 CONDUIT ASM, WIRING |
| 15088K HOOD | G209542D ADAPTER ASM. |
| 151011B GASKET | G209542C ADAPTER,AUX WATER OUT,A... |
| 151037B UNION,STRT ADAPT,.5 | G211194H ASSEMBLY, SOLENOID VAVL... |
| 151037C UNION,STRT ADAPT,.75 | G211367 PUMP,PRELUBE,ASM. |
| 151037D UNION,STRT ADAPT,1 | G211477C ASSEMBLY, HEATED O2 |
| 151037F UNION,STR ADAPT,1.25 | G211554H BOX ASM., JUNCTION |
| 151141D RING PACKING | G211781 CONDUIT ASSY, WIRING 1/2... |
| 151151A PIPE EXTENSIONS,.5 | G211859 C00LER ASM., 52 IN |
| 151156L PUMP PRIMER | G257472D HSG.ASM.,BFLY.VALVE |
| 151169A WASHR1.02X1.62X.12 | G295996 ADAPTER, AUX WATER PUMP ... |
| 151169F WASHER,CYL.HD.1.02X1.50X... | G296521 HARNESS, WIREWAY, IGN CO... |
| 151270A SPACER,.50X88X.59 LG | G305204 FLANGE ASM.,ENG.OIL INLE... |
| 151270G SPACER,.41X.88X1.38 LG | G305420A PIPE ASM., CARB. INLET-... |
| 151270H SPACER,.44X.88X2.44 LG | G740230A HARNESS ASSY, FILTER PO... |
| 151270J SPACER,.44X.88X3.25 LG | G305692 GUARD ASM, ALT. BELT (W\\... |
| 151270K SPACER,.44X.88X.453 LG | G-802-58 KIT, THERMOMETER SUPPOR... |
| 151270L SPACER,.44X.75X1.312LG | G-802-48 FUSE KIT |
| 151270M SPACER, .406 X 1.0 X 1.7... | G-802-60 KIT, THERMOMETER SUPPOR... |
| 151270N SPACER,.41IDX.69ODX3.25L... | G-900-1009 BASIC GSKT SET |
| 151282B GASKET,AIR DISCHRG. | G-900-1011 BASIC GSKT SET |
| 151282C GASKET | G-900-1023 BASIC GSKT SET |
| 151282D GASKET, WATER | G-900-1025 BASIC GSKT SET |
| 151488B FLANGE DELIVERY TUBE | G-900-1026 BASIC GSKT SET |
| 151431L ELBOW,AIR CLEANER | G-900-1027 BASIC GSKT SET |
| 151488G FLANGE | G-900-1028 BASIC GSKT SET |
| 151589L ELBOW | G-900-1033 COMP GSKT SET |
| 151688A COVER,EXH OUT 4-25SQ | G-900-1036 COMP GSKT SET |
| 151689A FLANGE | G-900-1038 COMP GSKT SET |
| 151814B BEARING BARRING SHFT | G-900-1037 COMP GSKT SET |
| 151818B HEATER, KIM HOTSTART 240... | G-900-1040 COMP GSKT SET |
| 151818C KIM HOTSTART | G-900-1039 COMP GSKT SET |
| 151818L HEATER, KIM HOTSTART 120... | G-900-1041 COMP GSKT SET |
| 151995C COUPLING,GOV.DRIVE | G-900-1048 COMP GSKT SET |
| 152276A GASKET | G-900-1051 BASIC GASKET KIT |
| 152372A GASKET | G-900-1049 COMP GSKT SET, VSG |
| 152464E RING PACKING BLACK | G-900-1053 BASIC GASKET KIT L36G... |
| 152736A CLEVIS | G-900-1052 BASIC GASKET KIT L36G... |
| 152737A BUSHING | G-900-1054 BASIC GASKET KIT |
| 152814B SHIM,.52X.88X.058THK | G-900-1056 BASIC GSKT KIT P48GL,... |
| 152934D SWITCH,TATTLETALE RESET | G-900-1062 LOWER GASKET SET |
| 153000M HOUSING,MAG DRIVE | G-900-1061 16 CYL AT GSKT KIT |
| 153003C GUIDE,TAPPET | G-900-240 COMP GSKT SET |
| 153003E GUIDE, TAPPET | G-900-1063 BASIC GASKET KIT |
| 153004H COVER,OVERSPEED GOVERNOR | G-900-313 COMP GSKT SET |
| 153005A HOUSING GOVERNOR | G-900-600 COMP GSKT SET |
| 153007B HSG DRIVE COVER | G-900-601 COMP GSKT SET |
| 153012A NBL CAP CEN CAMSHAFT BRG | G-903-1000 L7042GSI PM MAIN BOX ... |
| 153012C NBL CAP INT CAMSHAFT BRG | G-903-1001 L7042GSI EXT PM MAIN ... |
| 153012D NBL CAP REAR&INT CAM BRG | G-903-1005 ELEMENT, AIR CLEANER |
| 153014C SUPPORT,DIPSTICK | G-903-1007 OIL FILTER BOX H |
| 153020E GASKET, TAPPET HOUSING | G-903-1009 OIL FILTER BOX J |
| 153022C GASKET, TAPPET GUIDE | G-903-1011 SPARK PLUG BOX L |
| 153023A GASKET, OIL RETAINER | G-903-1012 SPARK PLUG BOX M |
| 153022D GASKET, TAPPET GUIDE | G-903-1013 REGULATOR FISHER BOX ... |
| 153026A STUD,GR8,.75X9.38 LG | G-903-1014 REGULATOR MOONEY BOX ... |
| 153024A GASKET, OIL RETAINER | G-903-166 F11GSI/GSID INTERCOOLE... |
| 153031D NBL RING, UPPER & LOWER ... | G-903-167 KIT, THERMOSTAT VALVE ... |
| 153032A RING, FRT CAMSHAFT BRG T... | G-904-631 PISTON W/RINGS & PIN K... |
| 153037A PLATE,CAMSHAFT COVER | G-907-1007 SNG PST RNG KT |
| 153034C SCREW ADJUSTING | G-907-146 SNG PST RNG KT |
| 153038A GASKET, CAMSHAFT COVER P... | G-907-147 SNG PST RNG KT |
| 153043A SHIM,CRANKSHAFT,.003 | G-907-152 SNG PST RNG KT |
| 153044C WASHER, CSHAFT THRUST | G-907-153 SNG PST RNG KT |
| 153045H COUPLING,CAMSHAFT | G-907-158 SNG PST RNG KT |
| 153047A WASHER,2.01X4.5X13/32 | G-907-161 SNG PST RNG KT |
| 153048A NUT, HEXAGON | G-907-171 SNG PST RNG KT |
| 153050D GASKET, OIL PUMP COVER | G-907-172 SNG PST RNG KT |
| 153061C GASKET, OIL PUMP | G-907-230 SNG PST RNG KT |
| 153063C SPINDLE O P IDLER | G-907-234 SNG PST RNG KT |
| 153063E SPINDLE, O.P. IDLER | G-907-235 SNG PST RNG KT |
| 153077A GASKET, GOV MOUNTING | G-907-237 PISTON RING KIT |
| 153092B GASKET, CAMSHAFT COVER | G-907-238 SINGLE PISTON RING KIT |
| 153095B GASKET, BRG CARRIER | G-907-240 F18-H24-L36-P48 RING K... |
| 153097A SEAL OIL | G-907-241 KIT, RING 3524/7044 |
| 153098A WASHER, NYLON .875 | G-907-243 AT 27 RING KIT |
| 153099H PLUNGER | G-907-244 5794LT RING KIT |
| 153100A GASKET GOV COVER | G-907-245 L5794GSI |
| 153102B GASKET,O'SPEED GOV MOUNT... | G-907-247 SINGLE PISTON RING KIT |
| 153103A SPACER,.69X.88X.70LG | G-907-246 VGF-GSI |
| 153104A SHAFT GOV | G-907-248 SINGLE PISTON RING KIT |
| 153104C SHIFTER GOV | G-911-14 CRKSHFT/BRG KT |
| 153107A HOUSING TRIP | G-911-16 CRKSHFT/BRG KT |
| 153113G PLUNGER TRIP | G-911-19 CRKSHFT/BRG KT |
| 153122H CLAMP,OIL PAN DOOR | G-911-230 CRKSHFT/BRG KT |
| 153122J CLAMP, OIL PAN DOOR | G-911-240 CRKSHFT/BRG KT |
| 153121A O-RING, OIL PAN DOOR | G-911-241 CRKSHFT/BRG KT |
| 153125J COVER,OIL SCREEN | G-911-270 CRKSHFT/BRG KT |
| 153125K FLANGE,OIL SCREEN | G-911-271 CRANKSHAFT & BRG. KIT |
| 153125P FLANGE, OIL PICK-UP | G-911-273 CRKSHFT/BRG KT |
| 153127B GASKET, FLANGE | G-911-275 CRKSHFT/BRG KT |
| 153127C GASKET, FLANGE | G-911-276 CRKSHFT/BRG KIT |
| 153127D GASKET, PUMP | G-911-278 P9390 FOR ONCENTER ROD... |
| 153132A GASKET | G-911-279 CRANKSHAFT KIT |
| 153137C GASKET, WATER PUMP | G-918-135 MAIN BRG SET |
| 153139B GASKET, WATER OUTLET | G-918-225 MAIN BRG SET |
| 153139C GASKET | G-918-241 MAIN BRG SET |
| 153142B GASKET,DIPSTICK SUPP. | G-918-233 MAIN BRG SET .020 |
| 153142C GASKET, DIPSTICK SUPPORT | G-918-244 MAIN BRG SET .020 |
| 153143A PLATE DIPSTICK COVER | G-918-245 MAIN BRG SET .040 |
| 153144B TUBE DIPSTICK | G-918-290 MAIN BRG SET .020 |
| 153144C TUBE,DIPSTICK | G-918-317 MAIN BRG SET |
| 153144E TUBE, DIPSTICK | G-918-318 MAIN BRG SET |
| 153146F COVER, FLANGE | G-918-320 MAIN BRG SET |
| 153146J COVER, FLANGE | G-918-322 MAIN BRG SET |
| 153146K FLANGE, COVER | G-918-324 MAIN BRG SET .020 |
| 153147B GASKET, FLANGE COVER | G-918-323 MAIN BRG SET |
| 153153A GASKET | G-918-325 MAIN BRG SET .020 |
| 153155A GASKET | G-918-326 MAIN BRG SET |
| 153156B GASKET ROCKER COVER | G-918-328 MAIN BEARING SET |
| 153159A GASKET | G-918-333 MAIN BRG SET |
| 153160C SPACER PULLEY | G-918-335 MAIN BEARING KIT |
| 153160E SPACER,CSHFT PULLEY REAR | G-918-334 MAIN BRG SET |
| 153161B SLEEVE, FAN PULLEY | G-918-337 MAIN BEARING KIT |
| 153162C PLATE, CRANKSHAFT END | G-918-336 MAIN BRG SET |
| 153163E SPACER, CRANKSHAFT PULLE... | G-918-338 MAIN BEARING KIT |
| 153169F SHAFT INJ PUMP DR | G-918-340 F18G,GL .020 UNDERSIZE... |
| 153169H SHAFT INJ PUMP DR | G-918-341 H24G,GL .020 UNDERSIZE... |
| 153169L SHAFT INJ PUMP DRIVE | G-918-342 L36 .020 UNDERSIZE MAI... |
| 153169N SHAFT INJ PUMP DRIVE | G-918-343 P48 .020 UNDERSIZE MAI... |
| 153169S SHAFT, INJ. PUMP DR. | G-918-344 VHP 6,12,MAINS STD.T-D... |
| 153169T SHAFT,MAGNETO DRIVE | G-918-345 16CYL VHP STD. MAINS T... |
| 153175C GASKET,MAG DRIVE HOUSING | G-918-346 16 CYL AT MAINS |
| 153176C GASKET,MAGNETO DRIVE HSG... | G-918-347 MAIN BEARING KIT |
| 153181C GEAR,DRIVE TACH. | G-918-600 MAIN BRG SET |
| 153182C SHAFT TACH REV ROT | G-918-603 MAIN BRG SET |
| 153182F DRIVE SHAFT, TALH. | G-918-604 MAIN BRG SET .020 |
| 153219B GEAR GOVERNOR | G-920-236 9390 1PC C'CASE RETROF... |
| 153219C GEAR GOVERNOR | G-927-27 CAM BSHG KIT |
| 153219E GEAR GOV | G-927-28 CAM BSHG SET |
| 153219G GEAR, GOV. | G-927-29 CAM BSHG SET |
| 153219D GEAR,GOVERNOR | G-927-42 CAM BSHG SET |
| 153234A GASKET | G-927-43 CAM BSHG SET |
| 153255B COVER,PUSH ROD,LOWER | G-927-54 CAM BSHG SET |
| 153256A COVER,PUSH ROD UPPER | G-927-55 CAM BSHG SET |
| 153260A GSKT TRIP HSG COVER | G-927-56 CAM BSHG SET |
| 153263D GASKET,OIL HEADER | G-927-58 CAMSHFT BUSHING KIT 8LA... |
| 153267A LEVER CROSS SHAFT | G-927-57 CAM BSHG SET |
| 153267C LEVER,CROSS SHAFT | G-927-60 CAMSHFT BUSHING KIT 12V... |
| 153269F RETAINER | G-927-59 CAM BSHG SET |
| 153271A SPIDER,UNIVERSAL JOINT (... | G-927-7 CAM BSHG SET |
| 153271B SPIDER | G-929-001 TURBO EXCHANGE KIT |
| 153273A SHAFT BUTTFLY VALVE | G-932-1010 SNGL SLVE KIT |
| 153276A PLATE THROTTLE MTG | G-932-1011 SNGL SLVE KIT |
| 153272A DISC UNIV JOINT | G-932-1018 SNGL SLVE KIT |
| 153276B THROTTLE MNTG PLATE | G-932-1016 SNGL SLVE KIT |
| 153280B FLANGE AIR CLEAN CONN | G-932-1022 SNGL SLVE KIT |
| 153276E BRACKET,THROTTLE | G-932-1020 SNGL SLVE KIT |
| 153280F FLANGE WATER INLEL | G-932-143 SNGL SLVE KIT |
| 153287F GEAR, MAGNETO DRIVE | G-932-151 SNGL SLVE KIT |
| 153287E GEAR, MAGNETO DRIVE | G-932-172 SNGL SLVE KIT |
| 153288C SHAFT, MAGNETO DRIVE | G-932-182 SNGL SLVE KIT |
| 153288B SHAFT,MAGNETO DRIVE | G-932-200 SNGL SLVE KIT |
| 153291B SEAL, OIL | G-932-216 SNGL SLVE KIT |
| 153292H COVER, MAG. DRIVE ADAPTE... | G-932-231 SNGL SLVE KIT |
| 153293A GSKT MAG DR ADAP COV | G-932-217 SNGL SLVE KIT |
| 153293B GASKET MAG ADPT CVR | G-932-232 SNGL SLVE KIT |
| 153302D COVER, TAPPET HOUSING EN... | G-932-237 SNGL SLVE KIT |
| 153304B RETAINER BEARING | G-932-255 SNGL SLVE KIT |
| 153304D BEARING RETAINER | G-932-243 SNGL SLVE KIT |
| 153312B SEAL, DUST | G-932-264 SNGL SLVE KIT |
| 153344A GASKET | G-932-257 SNGL SLVE KIT |
| 153361A GSKT UPPER W CONN | G-932-272 SNGL SLVE KIT |
| 153361B GASKET | G-932-275 SINGLE CYLINDER SLEEVE... |
| 153362A GASKET | G-932-278 SNGL SLEEVE KIT |
| 153374F LEVER,GOVERNOR | G-932-279 SLEEVE KIT, VGF 8.7 TO... |
| 153374H LEVER | G-932-280 SLEEVE KIT,4-RING,VHP ... |
| 153374M LEVER,BUTTERFLY VLVE | G-932-282 POWER CYLINDER KIT 352... |
| 153374N LEVER, GOVERNOR | G-932-283 CYLINDER SLEEVE KIT |
| 153375C ELBOW OIL FILLER | G-932-284 CYLINDER SLEEVE KIT |
| 153375D ELBOW,OIL FILTER | G-932-286 CYLINDER SLEEVE KIT |
| 153375G ELBOW, CENTRIFUGAL OIL F... | G-932-285 CYLINDER SLEEVE KIT |
| 153376A GASKET | G-932-288 5794LT SNGL SLEEVE KIT |
| 153377A COVER OIL FILLER | G-932-287 GSI HARD LINER SLV. KI... |
| 153381B RING GEAR | G-932-289 VGF-GSI, GSID |
| 153385B SCROPDOR,.62-11X5.50 | G-932-290 SINGLE SLEEVE KIT L579... |
| 153385C SCROPDOR,.62-11X5.75 | G-932-292 VGF G, SLEEVE KIT |
| 153402E CLAMP HOSE 4.50-4.81 | G-932-296 POWER CYLINDER KIT |
| 153402A CLAMP, HOSE | G-932-291 SINGLE CYLINDER SLEEVE... |
| 153402F CLAMP,HOSE,5.75-6.06 | G-932-297 POWER CYLINDER KIT, VH... |
| 153402G CLAMP,HOSE,4.0-4.31 | G-932-35 SNGL SLVE KIT |
| 153402K CLAMP,HOSE,6.0-6.31 | G-932-78 SNGL SLVE KIT |
| 153402M CLAMP,HOSE,10.9-11.2 | G-932-79 SNGL SLVE KIT |
| 153402P CLAMP,HOSE,3.05-3.28 | G-932-83 SNGL SLVE KIT |
| 153402R CLAMP,HOSE,3.55-3.78 | G-932-82 SNGL SLVE KIT |
| 153402S CLAMP, HOSE T-BOLT, 6.5 ... | G-935-600 VALVE SPRING |
| 153402T CLAMP, HOSE 2.06-2.31 | G-936-1001 SINGLE VHP VALVE OVER... |
| 153444A BRKT THROTTLE LEVER | G-936-1002 SINGLE VHP VALVE OVER... |
| 153462A STRAINER,AIR | G-936-1003 BULK VHP VALVE OVERHA... |
| 153462B STRAINER AIR | G-936-1004 BULK VHP VALVE OVERHA... |
| 153462P STRAINER,OIL | G-936-1005 SINGLE VHP GL VALVE O... |
| 153462R STRAINER,OIL | G-936-1017 SINGLE VHP VALVE OVER... |
| 153478R HEATER,2.5NPT,240V,4500W | G-936-1016 SINGLE VHP VALVE OVER... |
| 153478S HEATER,IMMERSION | G-936-1018 BULK VHP VALVE OVERHA... |
| 153478T HEATER,IMMERSION | G-936-1022 SINGLE VHP GL VALVE O... |
| 153478V HEATER,2.5NPT,208V,4500W | G-936-1026 GL W BRIDGE MOLLY |
| 153478W HEATER,IMMERSION 208V | G-936-1031 AT VALVE OVERHAUL |
| 153478Y HEATER,IMMERSION | G-936-1036 VGF SNGL HEAD VLV OH ... |
| 153518A STUD | G-936-1040 SINGLE HEAD VALVE KIT |
| 153545A CONNECTION UPR WATER | G-936-1041 VHP G,GSI 235F |
| 153545C CONN.,UPPER WATER | G-936-1042 KIT, BULK VHP VALVE O... |
| 153551A SPACER,1.81X2.25X.82 | G-936-1043 SINGLE VALVE OVERHAUL... |
| 153554A SEAL,REAR CRANKSHAFT | G-936-1044 VHP S4 HEAD KIT GSI |
| 153578C FLANGE SURGE TANK | G-936-1045 VHP S4 VALVE KIT (AC2... |
| 153611B PIPE CLIP | G-936-1046 VHP S4 VALVE KIT (CC2... |
| 153611F CLAMP, PIPE SADDLE (2 IN... | G-936-1047 VGF GSI/GSID, VALVE O... |
| 153645A BRACKET,IDLER PULLEY | G-936-1048 VGF G, VALVE OH KIT |
| 153705B DAMPER,VIBRATION 18 INCH | G-936-1049 SINGLE HEAD VALVE W/R... |
| 153707J STRAINER, LUBE OIL | G-936-1995 SINGLE VALVE O/H KIT |
| 153707K STRAINER,LUBE OIL | G-936-1996 SINGLE CYL. HEAD VALV... |
| 153707L STRAINER,LUBE OIL | G-936-600 VALVE |
| 153707R STRAINER LUBE OIL | G-936-1997 SINGLE CYL. HEAD O/H ... |
| 153732B PLATE,COVER | G-936-601 VALVE |
| 153751A WASHER,.76X2.25X.38 | G-936-995 COMPLETE HEAD O/H KIT |
| 153785A CLAMP, 4.50 I.D. | G-936-996 COMPLETE HEAD O/H KIT |
| 153785B CLAMP,4.5DIAX.5 SCR | G-940-10 SHIM IS 0.005 IN |
| 153788C BAR,BOLT UP | G-940-13 KIT SHIM IS |
| 153789B INDICATOR,RESTRICTIO | G-940-14 SHIM/SPCR KT6 |
| 153807A NBL DAMPER, VIBRATION | G-940-15 SHIM/SPCR KT12 |
| 153821D BRKT OIL LEVELER | G-940-16 SHIM/SPCR KT16 |
| 153821F BRKT,OIL REGULATOR | G-940-23 SHIM KIT |
| 153865B PULLEY ACCESSORY | G-940-4 SHIM DS 0.002 IN |
| 153880E BRACKET, STARTER MOTOR S... | G-940-5 SHIM DS 0.005 IN |
| 153880F BRACKET,MOTOR START. | G-940-8 KIT SHIM DS |
| 153880G BRACKET, MOTOR STRTR | G-960-133 W/P REPAIR KIT |
| 153880H BRACKET, MOTOR STARTER | G-960-143 W/P REPAIR KIT |
| 153883B WASHER, VALVE SPRING | G-960-149 W/P REPAIR KIT |
| 153884B RETAINER, VALVE SPRING | G-960-162 W/P REPAIR KIT |
| 153886G SUPPORT,ROCKER ARM | G-960-169 W/P REPAIR KIT |
| 153886J SUPPORT, ROCKER ARM | G-960-181 W/P REPAIR KIT |
| 153886K SUPPORT, ROCKER ARM | G-960-187 W/P REPAIR KIT |
| 153888D SUPPORT R A | G-960-192 W/P REPAIR KIT |
| 153894C GASKET,R. A. COVER | G-960-202 W/P REPAIR KIT |
| 153895A GASKET, INTAKE MNFLD | G-960-203 W/P REPAIR KIT |
| 153896C GASKET, EXHAUST | G-960-216 W/P REPAIR KIT |
| 153907A VALVE, OVERFLOW | G-960-217 W/P REPAIR KIT |
| 153978D TUBE, OIL | G-960-226 W/P REPAIR KIT |
| 153982A CLIP OIL TUBE | G-960-231 W/P REPAIR KIT |
| 153964A LEVER | G-960-235 W/P REPAIR KIT |
| 153982E CLIP, OIL MANIFOLD | G-960-236 W/P REPAIR KIT |
| 153982F CLIP,OIL MANIFOLD | G-960-240 W/P REPAIR KIT |
| 153989B SPRING | G-960-242 W/P REPAIR KIT |
| 153989C SPRING | G-960-243 W/P REPAIR KIT |
| 153989F SPRING OVERSPEED GOV | G-960-247 W/P REPAIR KIT |
| 153990A SEAL OIL | G-960-249 W/P REPAIR KIT |
| 154059E BRACKET | G-960-253 W/P REPAIR KIT |
| 154084C SPACER,.69X1.1X.69LG | G-960-256 W/P REPAIR KIT |
| 154084D SPACER,.69X1.12X1.72 LG | G-960-274 W/P REPAIR KIT |
| 154084G SPACER,1IN OD X.688ID X.... | G-960-275 W/P REPAIR KIT |
| 154566L COUPLING,PIPE,.5,SS | G-960-278 W/P REPAIR KIT |
| 154106A HOSE,1.62X2.0X2.5 LG | G-960-279 W/P REPAIR KIT |
| 154566M COUPLING, PIPE .25 NPT S... | G-960-284 W/P REPAIR KIT |
| 154570A MOUNT ANTI VIBRATION | G-960-287 W/P REPAIR KIT |
| 154570B MOUNT ANTI VIBRATION | G-960-290 W/P REPAIR KIT |
| 154579A NUT,WELD,.25-20X.17 | G-960-291 W/P REPAIR KIT |
| 154579B NUT,WELD,.312-18X.22 | G-960-292 W/P REPAIR KIT |
| 154579C NUT,WELD,.38-16X.23 | G-960-293 W/P REPAIR KIT |
| 154684B GASKET | G-960-294 W/P REPAIR KIT |
| 154813B U BOLT,.31X1.5X2.12 | G-960-296 JACKET WATER PUMP KIT |
| 154813D U BOLT,.31X2.06X2.53 | G-960-297 JACKET WATER PUMP KIT |
| 154813A U BOLT,.31X1.94X3.34 | G-960-298 JACKET WATER PUMP KIT |
| 154813H U BOLT,.31-18X2.31X2.69L... | G-960-299 JACKET WATER PUMP KIT |
| 154813J U BOLT,.312-18X2.50X3.19 | G-960-300 W/P REPAIR KIT |
| 154813M U BOLT,.50-13X4.50X6.00 | G-960-301 WATER PUMP CONVERSION ... |
| 154813N U BOLT,.31-18X2.25X3.12 | G-960-304 WATERPUMP KIT |
| 154813P U BOLT,.50-13X4.50X6.00 | G-960-306 OVERHAUL KIT, JW PUMP |
| 154813R U BOLT,.31-18X2.44X3.22 | G-960-308 KIT, JACKET WATER PUMP... |
| 154813S U BOLT,.25-20X1.12X2.00 | G-960-309 KIT, JACKET WATER PUMP... |
| 154813T U BOLT,.312-18X5.00X6.00 | G-960-310 KIT, AUX WATER PUMP 50... |
| 154813U U BOLT,.312-18X2.81X3.41 | G-960-311 KIT, AUX WATER PUMP 60... |
| 154813W U BOLT,.31X2.09X3.53 | G-960-312 WATER PUMP KIT, 12V 22... |
| 154813X U BOLT,.31 X 1.53 X 2.12 | G-960-313 WATER PUMP KIT, 12V220... |
| 154909D NIPPLE PIPE | G-960-314 WATER PUMP KIT, 18V 22... |
| 154909E PIPE,1 X 1.50 TBE | G-960-315 WATER PUMP KIT, 18V 22... |
| 154909F PIPE,1 X 2.00 TBE | G-960-316 WATER PUMP KIT, 12V/18... |
| 154909G PIPE, 1 X 3.00 TBE | G-960-500 W/P REPAIR KIT |
| 154971A IDLER, PULLEY | G-960-501 VHP 12CYL/W.PUMP REPAI... |
| 154971D PULLEY,IDLER | G-960-60 W/P REPAIR KIT |
| 154971B IDLER PULLEY | G-961-2 WATER PUMP MOUNTING GASK... |
| 154981A PIPE,.25 X 3.00 TBE | G-961-1 WATER PUMP MOUNTING GASK... |
| 154971E PULLEY,IDLER | G-961-3 WATER PUMP MOUNTING GASK... |
| 154981B PIPE,.25 X .88 TBE | G-962-1064 12VAT27 COMP.DIS.UPGR... |
| 154981E PIPE,.25 X .88 TOE | G-962-1065 12VAT27 EX.CONN.TURBO... |
| 154981F PIPE,.25 X 1.50 TBE | G-962-1066 12VAT25 EX. CONN. TUR... |
| 154981J PIPE,.25X8.50LG,GALV | G-962-1070 VHP 12 WP UPGRADE |
| 154981L PIPE,.25 X 1.25 TBE | G-962-1072 VHP 6CYL WP.UPGRADE |
| 155246C O RING,CYL SLEEVE | G-962-1071 VHP 12CYL ALTERNATOR ... |
| 155248F O RING,5.75X6.25X.25,SIL... | G-962-1080 VHP 6 50AMP ALTERNATO... |
| 155248G O RING,4.50X5.00X.25,SIL... | G-962-1081 GSI FILTER AND COOLER |
| 155248H O RING,4.25X4.75X.25,SIL... | G-962-1082 H24 HIGH CAP. OIL PAN |
| 155248J O RING,3.38X3.75X.19,SIL... | G-962-1083 F18 HIGH CAPACITY OIL... |
| 155248K O RING,5.00X5.50X.25,SIL... | G-962-1087 L36,P48 INCREASED OIL... |
| 155248P O RING,6.00X6.38X.19,SIL... | G-962-1097 ENGINE MOUNTED OIL CO... |
| 155248R O RING,8.50X9.00X.25,SIL... | G-962-1108 EXH THERMOCOUPLE RETR... |
| 155248S O RING,7.25X7.62X.19,SIL... | G-962-1118 HARNESS UPGRADE ONLY |
| 155311A THERMOSTAT ASM., 170 DEG... | G-962-1117 KIT, VHP S4 SPARK PLU... |
| 155311B THERMOSTAT ASM., 180 DEG... | G-962-1119 AFR2 FOR ENGINES WITH... |
| 155372A WASHERDYNASEAL.467ID | G-962-1120 AFR2 + MOONEY TO FISH... |
| 155372B WASHERDYNASEAL.540ID | G-962-1121 AFR2 FOR ENGINES W/FI... |
| 155372C WASHERDYNASEAL.342ID | G-962-1122 AFR2 + MOONEY TO FISH... |
| 155404A SPACER,.53X.88X.59LG | G-962-1127 L5794LT EXT. HARNESS ... |
| 155372E WASHER, SEAL, 3/4\ | G-962-1125 VHP EXHAUST THERMOCOU... |
| 155404C SPACER,.53X.88X.41LG | G-962-1129 L7042GL (NON-CSA) EXT... |
| 155404D SPACER,.53X.88X1.09 | G-962-1128 L7042GL (CSA) EXT. HA... |
| 155404J SPACER,.53X.88X1.7LG | G-962-1130 L7042GSI S2 EXT. HARN... |
| 155404K SPACER,.53X.88X.88LG | G-962-1500 CONVERSION |
| 155551V CABLE,IGN | G-962-1501 CONVERSION |
| 155551Z WIRE HIGH TENSION | G-962-1502 CONVERSION |
| 155553B ACTUATOR AIR | G-962-1503 CONVERSION |
| 155553C ACTUATOR AIR | G-962-1505 CONVERSION |
| 155553E ACTUATOR | G-962-1508 VHP 12 CYL. CEC CSA K... |
| 155594C SWITCH MAGNETIC | G-962-1515 VGF FLANGE MOUNT COIL... |
| 155743F GOVERNOR | G-962-1518 SHIELDED CEC 12CYL VH... |
| 155997B PIPE | G-962-1525 CEC AFM CONVERSION KI... |
| 155997X PIPE,1.50 X 3.00 TOE | G-962-1526 CEC AFM CONVERSION KI... |
| 156112A COUPLING, .375-18 NPSF | G-962-1529 AFM CEC FOR VHP V W/F... |
| 156112B COUPLING, .500-14 NPSF | G-962-1533 VGF AFM KIT |
| 156200B PIPE,1.5X1.0LG,NOTHD | G-962-1552 DSM CONVERSION KIT |
| 156200H PIPE,1.50 X 11.00 TOE | G-962-1553 DSM CONVERSION KIT |
| 156200K PIPE,1.50 X 9.00 TBE | G-962-1558 16 CYL VHP G,GSI DSM |
| 156200N PIPE,1.50 X 4.50 TBE | G-962-1565 DSM 7042GL |
| 156305B SCRRVL,1.62-16X3.62 LG | G-962-1600 CENTRIFUGE CLEANING K... |
| 156200X PIPE | G-962-1601 MICROSPIN OIL FILTER ... |
| 156305E SCREW,RELIEF VLV.SLU | G-962-1602 MICROSPIN OIL FILTER ... |
| 156308C TUBE BY-PASS | G-962-1603 MICROSPIN OIL FILTER ... |
| 156339A LEVER,GOVERNOR | G-962-1604 MICROSPIN OIL FILTER ... |
| 156339C LEVER,GOVERNOR | G-962-1606 MICROSPIN OIL FILTER ... |
| 156341G SHAFT FLEXIBLE DRIVE | G-962-1607 VGF INLINE MICROSPIN |
| 156356A CLAMP V LIFT GUIDE | G-962-1620 MAINTAINENCE KIT FOR ... |
| 156357A GUIDE VALVE LIFTER | G-962-276 CONVERSION |
| 156361E VALVE, CHECK, 3 IN NPT | G-962-1621 O RING KIT FOR 489325 |
| 156361F VALVE, CHECK, 1.5\ | G-962-282 CONVERSION |
| 156476B SHAFT REGULATING | G-962-292 CONVERSION |
| 156476C SHAFT REGULATING | G-962-291 CONVERSION |
| 156476E SHAFT REGULATING | G-962-294 CONVERSION |
| 156476F SHAFT,THROTTLE CROSS | G-962-310 CONVERSION |
| 156476V SHAFT,REGULATING | G-962-321 CONVERSION |
| 156476W SHAFT,REGULATING CROSS | G-962-362 CONVERSION |
| 156476Z SHAFT, REGULATING | G-962-324 CONVERSION |
| 156479D ROD GOVERNOR | G-962-365 CONVERSION |
| 156479T ROD | G-962-366 CONVERSION |
| 156821A GLASS,SIGHT 14.5 LG | G-962-399 OIL PUMP CONVERSION KI... |
| 156829A STUD,GR5,.375X5.25LG | G-962-401 OIL PUMP CONVERSION KI... |
| 156841A HOSE,4.5IDX5 ODX3 LG | G-962-400 OIL PUMP CONVERSION KI... |
| 156845D BRACKET,A2H ACTUATOR | G-962-402 OIL PUMP CONVERSION KI... |
| 156884W HOSE,.5X.75X1.25 LG | G-962-403 OIL PUMP CONVERSION KI... |
| 156845A BRACKET ACTUATOR | G-962-406 C'CASE EJECTOR BREATHE... |
| 157001F TUBE WELDED STL | G-962-407 C'CASE BREATHER EJECTO... |
| 157107K TUBE 2.50 OD X 42.43 LG | G-962-408 EXHAUST THERMOCOUPLE K... |
| 157107P TUBE 2.50 OD X 19.75 LG. | G-962-411 ELECTRC MAIN BRG TEMP ... |
| 157107M TUBE 2.50 OD X 32.75 LG | G-962-409 ELECTRC MAIN BRG THERM... |
| 157107T TUBE,2.50 X 7.13 LG | G-962-413 MAIN BRG. TEMP. SENSOR... |
| 157107R TUBE 2.50 OD X 31.75 LG. | G-962-416 EXHAUST THERMOCOUPLE C... |
| 157109B PLUG,CUP,.19 | G-962-417 EXHAUST THERMOCOUPLE C... |