Correct selection of Komatsu Parts - the key to reliable operation of equipment
Our company offers to buy quality of Komatsu spare parts (which translated to English means "spare parts") for different machinery: loaders, excavators, dump trucks, etc.
Equipment produced by many plants of this group, due to its reliability recognized worldwide. It is important that special equipment Komatsu selected experts in the field of agriculture and construction. Besides the quality, the Japanese special equipment are valued for simplicity of use and maintenance.
The natural need
Techniques which would never require repairs, do not yet exist. Even the machine by such a leader, sometimes requires the replacement of spare parts - spare parts. Komatsu manufactures all the necessary parts and materials for its equipment, referring to this process very seriously, because from each set depends on the reliability of the machine.
But it is worth noting that if you carry out preventive work on time and at the same time adhere to the rules of operation, declared by the manufacturer, the repair and replacement of parts not needed as often.
If you need to purchase separate parts of the right choice is very important. The fact that the use of parts that are not fully compatible with the technique, not only can affect the efficiency and performance, but also affect the durability of the art. As a result, saving on poor-quality parts, you can spend a lot more time and money to correct the consequences of their use.
Where to find quality parts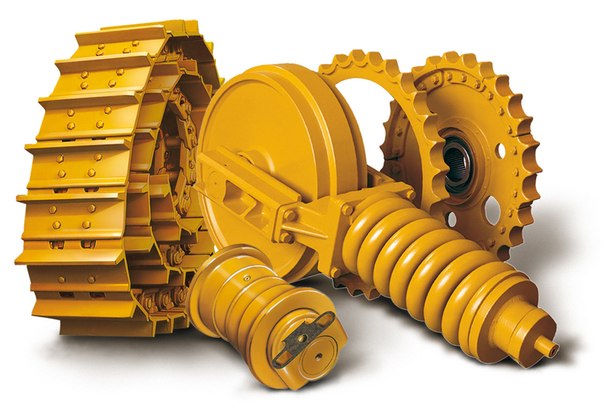 Various parts and consumables for machinery Komatsu can be purchased from us. You can always count on the following benefits:
· High-quality products that meet all the requirements;
· Favorable conditions for the purchase;
· Information about each item in the directory.
In particular, we can choose the components for the following equipment:
· Excavators (wheeled and tracked);
· Loader (fork or bucket);
· Bulldozers;
· Heavy Equipment.
In addition to the sale of a variety of repair kits, chassis parts, filters, belts and much more, we offer a service of equipment and a wide range of related services, with all the necessary conditions.