Komatsu D155AXi-8 Crawler Dozer parts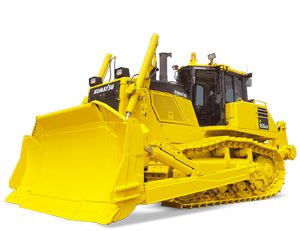 Komatsu D155AXi-8 Crawler Dozer - it is a big machine. It is a Crawler Dozer and works in difficult operating conditions. That's why this machine sometimes needs maintenance.
Our online parts store give you an access to more than 500 000 Komatsu parts that we have in our inventory.
Here is some more information about Komatsu D155AXi-8 Dozer:
ENGINE POWER
268 kW / 360 HP @ 1.900 rpm
OPERATING WEIGHT
41.810 kg
BLADE CAPACITY
SIGMADOZER 9,4 m³
Semi-U blade 9,4 m³

ENGINE
Model -> Komatsu SAA6D140E-7
Type -> Common rail direct injection,
water-cooled, emissionised,
turbocharged, after-cooled diesel
Engine power
at rated engine speed -> 1.900 rpm
ISO 14396 -> 268 kW/360 HP
ISO 9249 (net engine power) -> 264 kW/354 HP
No. of cylinders -> 6
Bore × stroke -> 140 × 165 mm
Displacement -> 15,24 l
Fan drive type -> Hydraulic, reversible
Engine emissions -> Fully complies with EU Stage IV
exhaust emission regulations
If you send us your request, we will make you an offer for original and Aftermarket Komatsu parts for your Komatsu D155AXi-8 Dozer.
Below is a small list of Komatsu parts for this equipment. However, if you are interested in something - please use the site search.
| | | |
| --- | --- | --- |
| 707-13-16820 - XCYLINDER | 565-32-41460 - PLATE | 20N-98-71130 - PLATE |
| 89685K - TUBING,ALUMI | 561-15-42480 - COLLAR | 56D-15-12030 - CLUTCH ASS'Y |
| 21K-54-71281 - SHEET | 198-71-31132 - BRACKET | 3939410S - SERVICE PT |
| 843200681 - O-RING | 20Y-06-41542 - WIRING HARNE | 216931H1 - SPACER |
| 91883640 - SWITCH, FLOA | 195-43-42380 - WASHER | 195-30-13510 - SEAT |
| 17M-06-41530 - WIRING HARNE | 22J-63-86341 - CYLINDER | 707-29-10A40 - HEAD |
| 42U-07-H0P06 - SIEVE | 51475198 - HOSE | 6210-21-3303 - PTO ASS'Y |
| 206-70-22240 - PIN | 22M-62-31750 - HOSE | 6166-11-7851 - COVER |
| 198-50-61320 - COVER | 569-43-88980 - TUBE | 418-54-33550 - INSULATOR |
| 5029625 - CONVERTER 2 | 425-43-36890 - BOLT | 195-43-64241 - COVER |
| 6675-61-7170 - GASKET | 6130-42-5440 - BOLT | 42N-93-12790 - PLATE |
| 5032388 - RING | 42C-54-13650 - COVER | 20Y-970-2410 - HOSE |
| 42U-06-11160 - SOCKET | 423-54-21160 - COVER | 23B-43-35392 - PLATE |
| 6212-71-5610 - TUBE | 723-40-82460 - SPRING | 20Y-26-14270 - GEAR |
| 17A-54-29180 - PLATE | 419-54-48422 - PLATE | 41E-54-12411 - MAT |
| 209-54-63481 - STEP | 6271-71-5520 - ADAPTER | 707-02-00800 - LIFT CYLINDE |
| 569-63-62130 - HEAD | 565-22-13160 - BUSHING | 721-58-10510 - XROD |
| 42C-62-11841 - HOSE | 425-43-38842 - HOSE | 707-86-00640 - TUBE LH P6 |
| 195-54-67461 - STEP | 209-64-16721 - TEE | 878877C1 - SHAFT |
| 20P-60-81260 - FLOATING SEA | 208-54-41532 - FRAME | 56B-54-22810 - COVER |
| 714-12-32113 - SHAFT | 17M-54-46530 - ABSORBER | 6152-62-6520 - TUBE |
| 426-43-39241 - BRACKET | 427-54-29241 - PLATE | 700-81-71001 - VALVE ASS'Y |
| 5080656 - VALVE | 419-43-28320 - TUBE | 569-06-61262 - SWITCH |
| 8295-70-2472 - PLATE | 175-43-34262 - CYLINDER | 5008104 - GASKET KIT V |
| 207-03-71390 - SEAL | 569-83-86920 - GUARD | 23B-60-73920 - HOSE |
| 20T-62-81653 - BRACKET | 38573140 - EINFASSLEIST | 428-03-22220 - HOSE |
| 203-70-K1150 - PIN | 418-01-A1603 - XENGINEWA250 | 600-481-1201 - XCONTROLLER |
| 5008623 - BEARING | 8233-62-3340 - TUBE | 562-13-14351 - COVER |
| 6127-41-4113 - INTAKE VALVE | 6735-72-5410 - TUBE,LUB OIL | 6211-61-3870 - PLATE P |
| 206-62-36362 - HOSE | 195-03-63811 - NET | 58D-80-10010 - BOLT, SHOULD |
| 6262-81-8310 - BRACKET | 79358373 - SERVICE KIT | 561-86-81310 - WIRING HARNE |
| 29006KF - HOSE ASSEMBL | 208-01-21690 - HOSE | 42C-40-12340 - RAIL |
| 208-54-78360 - COVER | 6219-71-5890 - ELBOW | 56D-06-51310 - PLATE |
| 206-70-31440 - SPACER | 6150-61-2124 - COVER | 6150-71-3120 - SHAFT |
| 3055033R1 - BOLT | 425-43-27270 - TUBE | 56B-07-32160 - HOSE |
| 22P-54-22821 - LOCK ASS'Y | 5041725 - ELECTRIC CAB | 21P-60-K3010 - PUMP |
| 17A-03-41721 - TUBE | 6643-81-7502 - PRECLEANER | 714-11-19240 - RING |
| 17275 - FRAME SKYLI | 707-F1-00640 - XCYLINDER AS | 21T-68-33551 - HOSE ASS'Y |
| 22U-54-85230 - COVER | 425-S95-7C50 - TUBE | 424-S95-H990 - TUBE |
| 19M-54-12263 - FLOOR | 235-15-12970 - SPACER | 207-60-71183 - ELEMENT |
| 706989C2 - SPRING | 419-09-H2980 - ELBOW | 21K-70-72270 - BUSHING P6 |
| 235-60-11120 - WASHER | 198-72-51251 - BRACKET | 423-46-A1040 - TUBE |
| 707-97-50290 - SENSOR ASS'Y | 561-03-81230 - WASHER | 3316632S - SLEEVE |
| 42Y-72-H0P18 - UNION | 21K-03-42121 - HOSE ASS'Y | 600-468-1200 - XCONTROLLER |
| 20U-979-4241 - HOSE | 196-03-32440 - HOSE | 232-23-12141 - LOCK |
| 705-52-10001 - PUMP ASS'Y | 58D-80-00250 - BRACKET | 569-54-63114 - DASHBOARD |
| 6127-41-4522 - VALVE COTTER | 6110-71-5421 - CLAMP | 417-15-14591 - SUPPORT |
| 561-84-81760 - BRACKET | 6261-61-6840 - TUBE | 418-971-3120 - PLATE |
| 42C-93-11162 - CHART | 21N-62-37720 - BRACKET | 419-06-A1410 - FUSE BOX |
| 392368110 - HOSE | 94037640 - HOSE | 79404673 - PIPE |
| 708-3T-14120 - SPRING | 206-62-73460 - TUBE | 569-30-62120 - SPACER |
| 655335C1 - PIN | 566-54-6A130 - SHIM | 423-43-37260 - ELBOW |
| 561-89-A1320 - BRACKET,LH | 20G-14-K2251 - O-RING | 207-979-7610 - BRACKET |
| 195-69-21220 - WEIGHT | 42W-23-H0P05 - BREATHER | 423-43-15730 - BOLT |
| 8240-93-4142 - PLATE | 2A5-62-22850 - HOSE | 426-70-31301 - LINK ASS'Y |
| 76920273 - FLOOR MAT | 21W-70-44321 - PIN | 714-10-19160 - SEAL P60 |
| 5201924 - VALVE | 32470940 - NIPPLE | 90692640 - UNION |
| 21M-62-31180 - HOSE | 417-16-21150 - HOSE | 89425A - CAP, RAIN |
| 708-1S-14241 - SPRING | 569-43-88850 - TUBE | 2J5458-AM - PLOW BOLT |
| 2A5-54-12612 - SHEET | 426-43-27331 - COVER | 208-54-74630 - SHEET |
| 702-16-04260 - PILOT VALVE | 208-979-6371 - HOSE | 22U-54-44170 - COVER ASS'Y |
| 17A-57-41150 - WIRING HARNE | 708-1L-04230 - CASE ASS'Y | 569-54-82351 - SHIM |
| 418-54-25141 - HAND RAIL | 175-32-31313 - SHOE | 23A-32-00010 - DRUM |
| 705-18-04610 - SIDE PLATE | 209-944-5230 - BUSHING | 569-54-8M781 - GUARD |
| 22L-43-18233 - LEVER | 6151-71-6240 - BRACKET | 17M-03-46530 - ELBOW |
| 22U-62-35940 - BRACKET | 23B-952-1642 - DOOR ASS'Y | 22F-973-2590 - JOINT ASS'Y |
| 561-54-62842 - BRACKET | 561-84-62490 - PLATE | 428-54-24162 - FENDER |
| 22B-04-21121 - PLATE | 421-35-13691 - TUBE | 852338C1 - RING |
| 21W-62-48370 - HOSE | 566-06-8L231 - WIRING HARNE | 93925640 - POST |
| 56B-04-51110 - TANK | 8248-54-1353 - HAND RAIL | 6262-21-7590 - BRACKET |
| 201-62-71111 - HOSE | 22F-62-17520 - HOSE | 58B-46-00660 - BRACKET |
| 198-61-52371 - TUBE | 6732-81-8860 - SEAL | 42C-S95-2140 - BRACKET |
| 707-99-67530 - SERVICE KIT | 20Y-62-25173 - BRACKET | 5076736 - AXLE INSTALL |
| 6219-81-7130 - WIRING HARNE | 418-04-41111 - FUEL TANK | 21M-04-15210 - TANK |
| 720-2M-15270 - PLUG | 89036C - PIPE,STACK | 88796640 - LAMP |
| 743568C1 - GLASS | 6251-71-5830 - BRACKET | 42U-70-12E70 - COUPLING, QU |
| 5075710 - SPOOL | 5065433 - HYDRAULIC HO | 714-12-32651 - PISTON |
| 51589498 - HOSE | 23B-27-11920 - SNAP RING | 37A-62-13190 - PIPE |
| 42Y-15-H0V08 - GASKET | 562-22-32250 - SHIM | 421-62-56610 - HOSE |
| 235-25-11440 - LOCK | 690535C1 - SPRING | 195-911-7250 - NUT |
| 6166-21-3712 - CONNECTOR | 89551K - HANGER,MUFFL | 76965073 - Ice-box assy |
| 27448KF - CLAMP, HOSE | 37A-43-12220 - COVER, LOWER | 170-14-22140 - SNAP RING |
| 416-43-37512 - TUBE | 428-15-11680 - BOSS | 20P-970-7680 - CLAMP |
| 423-Z23-3120 - SUPPORT | 836339370 - FILTER, FUEL | 20Y-54-27351 - BAR |
| 6206-81-4720 - WIRE | 6693-12-6140 - COUPLING | 600-185-6120 - ELEMENT,INNE |
| 6219-K2-1400 - GASKET KIT | 21T-03-32231 - SHEET | 312607081 - SUPPORT |
| 22U-62-31271 - HOSE | 421-62-43370 - HOSE | 416-06-41720 - BRACKET |
| 21W-973-2391 - TUBE | 6245-31-2110 - PISTON | 67569340 - TUBE |
| 22U-54-17500 - BOX ASS'Y | 500350732 - UNION | 90476840 - Water pipe |
| 723-57-16204 - CONTROL VALV | 209-06-71221 - WIRING HARNE | 206-979-7220 - HOSE |
| 195-22-73240 - CAGE | 90760840 - PUMP | 600-181-2700 - PRECLEANER |
| 209-62-76571 - HOSE | 22B-01-31220 - HOSE | 21Y-63-52182 - TUBE |
| 427-13-05014 - SERVICE KIT | 627396C2 - GASKET | 58F-54-07970 - DUCT A,FLEXI |
| 17M-13-21190 - GUIDE | 327146R1 - RING | 425-62-34170 - FLANGE |
| 20G-68-K4990 - REPAIR KIT | 20K-00-11551 - PLATE | 878040267 - KIT 4WD SELE |
| 23S-43-51323 - PLATE | 65563540 - ADAPTER | 8240-75-2321 - COVER |
| 421-54-43470 - COVER | 395-70-14261 - PULLEY | 76735273 - CYLINDER |
| 56D-23-16622 - GEAR | 21N-943-0011 - ARM ASS'Y | 56D-02-11352 - BRACKET |
| 207-32-77240 - BUSH MASTER | 569-14-41180 - PIN | 795-931-1220 - SLEEVE |
| 423-20-32621 - SPIDER ASS'Y | 6731-32-2300 - SET-PISTON R | 22U-06-11621 - WIRING HARNE |
| 20Y-54-13473 - COVER | 427-62-11531 - TUBE | 19036 - HOSE ASSEMBL |
| 3926762S - SERVICE PT | 708-1H-00231 - XPUMP ASS'Y | 423-62-31610 - ADAPTER |
| 21P-979-K160 - BRACKET | 816214613 - GASKET | 6138-39-3050 - METAL |
| 26563 - SCREW ALLEN | 6127-19-1335 - VALVE SEAT | 206-62-21181 - HOSE |
| 21M-46-21631 - SHEET | 58E-06-30300 - SWITCH,PRESS | 5198813 - GASKET KIT |
| 720-2L-13510 - BEARING | 42N-07-11770 - SPRING | 6156-51-5270 - BRACKET |
| 77232973 - PIPE | 714-23-19420 - NEEDLE BEARI | 702-16-71280 - BOOT |
| 89419940 - BUSHING,FLAN | 5078891 - DISC PLATE | 235-06-35680 - WIRING HARNE |
| 3F4533605 - PIN | 20Y-00-11560 - PLATE | 836773149 - PIPE |
| 427-16-11222 - TUBE | 6742-01-5504 - SCREW,HEX FL | 21T-64-31221 - BLOCK |
| 201-70-75140 - TUBE | 21T-09-31110 - BEARING | 198-Z11-2951 - COVER |
| 58F-04-00300 - VENT,FUEL BR | 42C-30-12210 - VALVE | 21N-26-33220 - FILLER |
| 837064908 - VALVE SEAT | 207-30-00521 - TRACK ROLLER | 6151-31-1271 - FLYWHEEL ASS |
| 5243677 - SLEEVE | 28207R1 - SCREW | 58F-80-44800 - COVER |
| 42C-16-11570 - TUBE | 6204-B0-HH10 - XENGINE | 209-62-58310 - TUBE |
| 24838R1 - BOLT | 21T-25-67170 - BRACKET | 5073537 - ELECTRIC MOT |
| 6745-81-8620 - PLATE | 416-06-41420 - PIPE | 720-68-11910 - NUT |
| 581-50-21252 - DUST SEAL P6 | 425-15-38693 - HUB | 201-979-7511 - HOSE |
| 425-04-31312 - COVER LH | 22U-63-52122 - ROD | 6735-11-4160 - COVER |
| 707-86-66291 - TUBE | 207-956-5190 - BRACKET | 209-62-58260 - BAND |
| 707-00-0F740 - BOOM CYLINDE | 56B-83-16111 - GUARD | 6152-51-8260 - BRACKET |
| 80087 - GEAR | 208-32-51510 - TRACK SHOE | 22B-03-12630 - SHEET |
| 707-56-24010 - DUST SEAL | 425-62-43310 - TUBE | 27471 - CARTRIDGE, R |
| 816214653 - SPRING | 94486740 - SHIM | 58B-54-02090 - HANDRAIL,LH |
| 426-Z04-2250 - EXTENSION | 707-40-16170 - SPACER | 425-56-H0P32 - BULB |
| 80403400 - COVER | 707-02-00311 - LIFT CYLINDE | 42N-54-17870 - TIE-ROD, LH |
| 707-88-22510 - BRACKET | 9601571 - SCREW | 705-17-26450 - GEAR |
| 711-52-11120 - PUMP | 21W-26-42560 - WASHER | 17656 - PUMP, CHARGE |
| 203-62-12661 - HOSE | 5064006 - ELECTRONIC U | 56D-83-36240 - PLATE |
| 600-463-3100 - CONTROLLER A | 42C-S95-1282 - BOX ASSY | 835330014 - SEAL RING |
| 423-926-5610 - RUBBER | 948141 - KEY | 208-979-7311 - BRACKET |
| 707-36-10500 - PISTON | 21T-64-36660 - PLATE | 5069725 - PISTON |
| 569-50-61114 - CYLINDER | 22B-46-24312 - COVER | 23B-06-11520 - WIRE |
| 421-46-42160 - GUARD | 56B-83-16260 - PLATE | 198-15-05200 - SERVICE KIT |
| 20Y-04-31170 - NIPPLE | 42N-63-11470 - ADAPTER | 58B-06-11010 - TERMINAL BOX |
| 6732-71-1240 - INJECTION PU | 9409931 - ELBOW | 22U-54-23941 - COVER ASS'Y |
| 56E-61-27570 - HOSE | 273-01-13320 - CUSHION | 35529A - GASKET |
| 5201665 - COUPLING | 419-43-12280 - PISTON | 423-35-15380 - GOVERNOR |
| 947084 - SEAL RING M | 209-979-4170 - BRACKET | 426-54-32261 - SHEET |
| 428-Z84-4910 - PLATE | 21W-62-45260 - HOSE | 20U-43-21390 - SPRING |
| 97065940 - BUSHING | 209-54-81790 - WIPER ARM | 50201098 - O-RING |
| 6505-63-5011 - TURBOCHARGER | 207-54-71342 - COVER | 208-32-41320 - SHOE,800MM |
| 6735-71-1150 - INJECTION PU | 6271-AA-0031T3 - XENGINE | 22M-43-11520 - CABLE |
| 4A1-60-10190 - PUMP P60 | 427-54-23470 - PLATE | 195-13-11730 - SPACER |
| 42W-54-26B40 - RUBBER | 720-1B-14140 - RETAINER | 281-22-11741 - RING |
| 22B-54-15641 - BLOCK | 6217-71-5132 - TUBE | 76522773 - CLAMPING PLA |
| 6218-61-4121 - TUBE | 6505-68-5510 - TURBOCHARGER | 5076349 - COUPLING |
| 37291699 - UNION | 708-1W-04921 - CASE ASS'Y | 37C-01-11430 - PIPE |
| 5034629 - BOSS 840 MA | 20U-70-41980 - PIN | 203-62-13781 - HOSE ASS'Y |
| 90990A - TUBE | 426-60-15317 - HYD TANK | 424-35-11970 - PLATE |
| 23B-60-61390 - HOSE | 426-13-42111 - STATOR | 707-52-11310 - BUSHING |
| 23350 - FUSE HOLDER | 37272699 - UNION | 22U-04-21200 - FLOAT ASS'Y |
| 23A-952-7160 - CABLE | 203-62-57950 - MARK 5 | 273-63-11321 - RING |
| 561-88-86330 - PLUG | 58F-01-00030 - BRACKET, STR | 6754-41-1150 - GEAR |
| 714251C1 - BREAKER25A | 421-15-18134 - GAUGE | 427-56-21440 - CAP |
| 207-70-11740 - ELBOW | 6151-12-5460 - CONNECTOR | 707-01-0EJ80 - CYLINDER ASS |
| 94050640 - HOSE | 2A5-54-11951 - DAMPER | 2A5-54-15830 - BRACKET |
| 195-49-36470 - HOSE | 17A-27-11471 - COVER | 2A7-970-1211 - TUBE |
| 17M-06-21230 - WIRING HARNE | 5031312 - CAP | 17A-50-12620 - SEAL |
| 5048093 - CARTRIDGE | 205-62-71422 - TUBE | 704-30-40140 - XPUMP |
| 234-70-36540 - PLATE | 562-33-11941 - SEAL | 418-06-33430 - BULB |
| 723-51-07700 - VALVE ASSY | 645090C1 - HOSE | 836439784 - REPAIR KIT |
| 723-50-00240 - SPOOL P60 | 27569KF - VALVE SECTIO | 21M-54-11460 - SHEET |
| 707-71-80330 - PLUNGER | 5058532 - PIN | 561-16-61151 - TUBE |
| 566-15-12490 - LOCK | 22U-06-31530 - HOLDER | 6218-81-6250 - COVER |
| 22M-43-21151 - PIN | 723-46-16660 - RETAINER | 20E-06-K2120 - WIRING HARNE |
| 426-20-32620 - SPIDER ASS'Y | 42C-62-14214 - TUBE P60 | 6731-71-3630 - SCREW HEX HD |
| 17A-49-61110 - HOSE | 22U-43-21570 - GROMMET | 417-06-42730 - CABLE |
| 706-7K-91111 - PISTON | 208-01-41221 - CUSHION | 205-979-7650 - RESISTOR |
| 21T-30-71270 - COVER | 332549R1 - GASKET | 201-62-78310 - BRACKET |
| 179164H1 - SEAL | 20Y-979-6360 - HOSE | 28619 - PLUG |
| 195-27-32150 - COVER | 6754-81-9330 - SPACER | 6245-61-3351 - PULLEY |
| 28120KF - NUT, M24-2.0 | 206-01-31150 - TAPE_____P60 | 201-03-72190 - HOSE |
| 417-18-31380 - HOSE | 58D-06-00481 - HARNESS,CONS | 42C-06-05060 - SERVICE KIT |
| 6751-11-7120 - GASKET | 3918196S - MOUNTING PKG | 21T-54-68321 - COVER |
| 6110-23-7120 - ELEMENT | 6211-21-5560 - BRACKET | 75105 - SPRING |
| 17A-50-11231 - COVER | 22B-54-27431 - ROLLER ASSM | 209-70-00440 - ARM ASS'Y |
| 195-54-64151 - CASE | 195-06-41940 - CABLE | 5209943 - COOLER |
| 417-926-3570 - STRIP, WEATH | 381-971522-1 - SPACER | 6212-71-8620 - TUBE |
| 17A-06-25170 - WIRING HARNE | 926016A - PIPE,TAIL | 42C-62-11922 - TUBE |
| 22P-62-21460 - HOSE | 216379H1 - RING | 25118KF - FUSE, MINI |
| 17M-54-52630 - COVER | 20N-35-71300 - TRACK ROLLER | 21K-62-72481 - TEE |
| 694522 - LOCKWASHER | 22U-46-21210 - SHEET | 26604 - HARNESS, PRO |
| 5241987 - HARNESS | 208-62-41682 - HOSE | 17A-03-41891 - HOSE |
| 206-62-A1160 - HOSE | 561-15-79811 - WAVE SPRING | 5075743 - TIE ROD |
| 232-27-51412 - KNUCKLE ARM | 23B-54-72360 - CUSHION | 23A-22-00120 - SHIM ASS'Y |
| 61407214 - SEAL | 20Y-00-21270 - PLATE | 6150-21-6391 - PACKING |
| 707-75-16010 - SNAP RING | 423-56-H0P06 - VALVE | 637284C1 - FLUID |
| 816214980 - PLATE | 21T-62-67120 - TUBE | 924058S - PIPE,EXHAUST |
| 22L-54-21341 - SHEET | 706-7E-11280 - OIL SEAL | 425-06-44390 - WIRING HARNE |
| 19933 - CARTRIDGE, R | 31927599 - ALLEN SCREW | 195-12-42171 - BODY |
| 42U-63-H0P59 - PISTON | 707-99-44055 - SERVICE KIT | 6732-71-6650 - ADAPTER |
| 708-25-08890 - VALVE,SERVO | 20Y-43-31410 - FRAME | 276-60-15280 - O-RING |
| 421-30-32101 - RIM ASS'Y | 21K-01-21240 - BRACKET | 21N-62-34660 - HOSE |
| 6128-71-6712 - BRACKET | 20T-54-75210 - GROMMET | 22M-54-21951 - BAR |
| 426-09-11340 - OIL SEAL | 5055047 - SAW CHASSIS | 8240-62-4251 - HOSE ASS'Y |
| 708-8H-05010 - SPACER KIT | 21N-06-33550 - WIRING HARNE | 424-Z91-4140 - WIRING HARNE |
| 707-98-12390 - SERVICE KIT | 58F-80-48250 - BRACKET | 417-927-AC20 - DISC |
| 198-54-41710 - COVER | 6152-75-5320 - TUBE ASS'Y | 6246-71-4120 - TUBE |
| 69216400 - SEAL KIT | 209-54-77360 - PLATE | 426-62-33140 - HOSE |
| 69033873 - PIPE | 706-74-90130 - RING | 421-U12-3230 - NUT |
| 427-15-12630 - RING GEAR | 198-06-62371 - WIRING HARNE | 428-S62-1140 - HOSE |
| 56D-46-13521 - CAGE | 207-62-74790 - HOSE | 42U-22-H0P42 - DISC |
| 5057268 - COVER | 58F-02-40800 - TUBE,EXHAUST | 56B-52-31450 - HOSE |
| 706-46-56290 - BOLT | 566-35-6A941 - BRACKET | 78044773 - KIT SEAL |
| 20Y-62-84561 - TUBE | 97783040 - BOOM CYLINDE | 427-62-15661 - HOSE |
| 23B-32-31520 - NUT | 21P-979-K421 - HOSE - 4200 | 795-600-2541 - TOOL |
| 235-54-31440 - COVER | 21W-70-01511 - SWING BRACKE | 8234-62-2280 - HOSE ASS'Y |
| 423-43-18231 - CABLE | 80918KF - TUBELINE - 1 | 21S-62-27130 - HOSE |
| 21P-54-K4410 - SEAL | 56D-02-21421 - COVER | 17M-71-48530 - CAP |
| 22J-35-26510 - ROLLER | 22U-54-23170 - BRACKET | 4530799 - PRESSURE INS |
| 21T-43-13121 - CUSHION | 195-Z11-1750 - COVER | 6711-81-9590 - ELBOW |
| 195-30-51780 - SPACER | 180-27-11422 - NUT | 427-06-25230 - BRACKET |
| 426-56-31310 - SHEET | 9610332 - NUT | 565-40-71010 - NUT ASS'Y |
| 20405 - HOSE ASSEMBL | 207-46-71140 - PLATE P60 | 22T-65-11240 - BUSHING |
| 5072659 - HYDRAULIC HO | 5016918 - CIRCUIT BREA | 19M-43-33770 - KNOB |
| 90722740 - RING | 58E-30-00260 - CORE A.,STAT | 56B-02-11261 - PLATE |
| 198-06-73251 - WIRING HARNE | 7831-31-5102 - MODULE | 17A-15-12355 - CARRIER |
| 59232540 - STUTZEN | 56D-54-32270 - COVER | 312649051 - COMPRESSOR |
| 198-06-62511 - WIRING HARNE | 20Y-54-K1630 - FRAME | 17A-03-41181 - BRACKET |
| 23B-01-11120 - SHIM | 425-46-A1430 - GUARD P60 | 7861-21-1170 - CAP |
| 500322614 - PIN | 6261-71-5430 - BRACKET | 20K-22-31590 - SHIM |
| 5210280 - MOUNTING | 42Y-15-H0U27 - ROLLER BEARI | 419-54-21780 - SHEET |
| 363-22-33150 - PLUG | 708-1T-00411 - PUMP ASS'Y | 42Y-56-H0P43 - WINDOW |
| 17A-Z11-3631 - BOX | 198-06-63170 - WIRING HARNE | 855051016 - O-RING |
| 416-877-1320 - TUBE | 21K-979-7111XC - BRACKET | 562-88-11370 - COVER |
| 561-54-62180 - SEAL | 95695240 - HINGE | 6742-01-5291 - CLIP |
| 42W-20-16101 - UNIVERSAL JO | 417-926-3273 - SASH ASS'Y | 6217-21-6880 - O-RING |
| 3951841S - SERVICE PT | 5029369 - PRESSURE LIM | 22U-979-2263 - HOSE |
| 51616398 - MINIMESSUNIO | 5051163 - WASHER | 58F-80-40220 - BRACKET |
| 418-03-31174 - GRIP | 207-27-72220 - BEARING | 51675598 - HOSE |
| 79249773 - PIPE | 418-06-42182 - WIRING HARNE | 6738-11-4720 - HOSE |
| 58F-06-01660 - RESISTOR | 427-62-13461 - TUBE | 209-62-73770 - BRACKET |
| 3948644S - SERVICE PT | 5200897 - HYDRAULIC PI | 238-45-11320 - LINK |
| 76926373 - ANGLE | 2938856730 - CYL ASSM-ARM | 600-816-2271 - SENSOR |
| 50011798 - RING | 5032817 - RETROFIT KIT | 418-62-32322 - TUBE |
| 6208-51-5250 - UNION | 206-966-K910 - TUBE | 42C-Z89-1410 - TUBE |
| 208-62-72760 - TUBE | 423-56-21510 - SEAL | 561-52-81580 - BUSHING |
| 315744R1 - VALVESPG | 395088011 - CYLINDER | 3944458S - SERVICE PT |
| 22M-60-21150 - BRACKET | 427-16-21150 - TUBE | 21T-54-73422 - COVER |
| 427-06-23430 - BRACKET | 428-S33-2280 - COVER | 427-S33-3190 - SPRING |
| 21N-54-41871 - SHEET | 6210-11-7710 - O-RING P60 | 3235435M - ADJUSTING CO |
| 34257899 - CIRCLIP | 56154840 - ANGLE | 207-54-76720 - COVER |
| 2A5-03-13510 - SHEET | 34477440 - WIPER MOTOR | 714-07-22123 - SHAFT |
| 708-2G-15830 - SHIM | 6245-71-5520 - TUBE | 836115718 - THERMOSTAT |
| 419-43-57691 - SOLENOID VAL | 417-V00-4130 - PLATE | 20Y-977-1160 - CLIP P60 |
| 415-06-12140 - GROMMET | 22U-03-22840 - SHEET | 21M-03-22170 - BRACKET |
| 58E-80-03860 - SCREW,B/H HX | 19991KF - TRIM, PANEL | 195-Z11-3191 - DOOR |
| 37C-03-11320 - HOSE | 6219-11-6150 - TUBE | 723-46-15510 - O-RING |
| 23B-25-31211 - CASE | 8248-62-1280 - HOSE | 421-06-63211 - WIRING HARNE |