Komatsu D37EX/PX-24 Crawler Dozer parts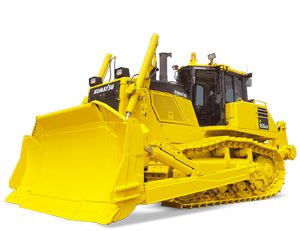 Komatsu D37EX/PX-24 Crawler Dozer - it is a big machine. It is a Crawler Dozer and works in difficult operating conditions. That's why this machine sometimes needs maintenance.
Our online parts store give you an access to more than 500 000 Komatsu parts that we have in our inventory.
Here is some more information about Komatsu D37EX/PX-24 Dozer:
ENGINE
Model -> Komatsu SAA4D95LE-7
Type -> Common rail direct injection,
water-cooled, emissionised,
turbocharged, after-cooled diesel
Engine power
at rated engine speed -> 2.200 rpm
ISO 14396 -> 67,7 kW/90,7 HP
ISO 9249 (net engine power) -> 66,1 kW/88,6 HP
No. of cylinders -> 4
Bore × stroke -> 95 × 115 mm
Displacement -> 3,26 l
Fan drive type -> Hydraulic, reversible
Lubrication system
Method Gear pump, force lubrication
Filter -> Full flow
If you send us your request, we will make you an offer for original and Aftermarket Komatsu parts for your Komatsu D37EX/PX-24 Dozer.
Below is a small list of Komatsu parts for this equipment. However, if you are interested in something - please use the site search.
| | | |
| --- | --- | --- |
| 426-06-31440 - KNOB | 723-27-50700 - CONTROL VALV | 198-12-00032 - BODY ASSM |
| 426-62-15340 - ELEMENT | 20Y-62-43270 - BRACKET | 5210984 - CAP |
| 58E-06-10260 - CONTROL BOX | 887283758 - PRESSURE SWI | 90105140 - HOSE |
| 20Y-01-A8130 - PIPE | 17M-54-47610 - SEAL | 23A-60-72380 - HOSE |
| 42N-62-14770 - PIPE | 235-950-5251 - BRACKET | 418-54-21710 - SEAL |
| 2A5-43-12570 - GROMMET | 58B-98-01040 - FUSE,HOLDER | 17A-71-41240 - STOPPER |
| 845241004 - VALVE | 6218-61-3990 - SPACER | 23C-25-11120 - GAUGE |
| 203-62-65450 - HOSE | 28430KF - RELAY, MICR | 423-22-31280 - SHIM |
| 207-62-62230 - HOSE | 417-93-41710 - OIL CHART | 206-03-51343 - NET |
| 23B-54-31595 - COVER | 421-62-43170 - PLATE | 232-955-5320 - SWITCH |
| 421-U44-5520 - BRACKET | 933220C1 - RING | 207-06-71131 - BRACKET |
| 700-90-51150 - SEAT | 4673875 - HOSE | 8221-75-3230 - PLATE |
| 18902T - MUFFLER | 707-86-13490 - TUBE | 708-2L-02020 - PUMP ASS'Y |
| 20S-01-81210 - BRACKET | 209-64-12570 - BRACKET | 707-98-82010 - KIT, CYL SEA |
| 232-14-37461 - SPRING | 198-61-61170 - TUBE | 419-22-21370 - SHIM |
| 20K-14-31660 - NUT | 848101123 - FILTER | 742939C2 - SPRING |
| 720-2T-03730 - PUMP ASSM | 195-15-01550 - SEAT ASS'Y | 207-62-62520 - BRACKET |
| 6525-91-4010 - BAND | 23B-40-72140 - HOSE | 22L-54-23750 - PLATE |
| 17A-22-12251 - BUSHING | 5044844 - HARNESS | 720-2M-11531 - PLUG |
| 705-95-37410 - GEAR | 6733-71-5730 - TUBE,FUEL SU | 17A-30-43462 - CYLINDER |
| 37A-942-1320 - A/C UNIT | 708-7R-04011 - HOUSING | 418-60-A1230 - BRACKET P60 |
| 207-63-53541 - XCYLINDER | 21W-70-31170 - BUSHING | 5090209 - SHIM |
| 6245-C0-0014UX - ENGINE ASS'Y | 175-8552-AM - BOLT | 418-54-44412 - COVER |
| 23B-43-73221 - COVER | 417-09-H0270 - V-BELT | 5203409 - SLEEVE |
| 5023266 - MOUNTING | 423-Z91-3191 - WIRING HARNE | 427-Z89-2450 - WIRING HARNE |
| 17A-06-41511 - BRACKET | 7821-91-5340 - CONNECTOR | 426-54-64320 - LADDER |
| 20T-54-74280 - INSULATOR | 427-06-22991 - WIRING HARNE | 6219-11-9280 - COVER |
| 427-03-21402 - RADIATOR ASS | 234-21-12180 - NUT | 714-07-19720 - DISC |
| 23S-43-32470 - ROD | 6136-81-3910 - SHAFT | 5023718 - CYLINDER |
| 22F-973-2840 - CAP | 428-35-11770 - HOSE | 582-15-19720 - BEARING |
| 21144KF - BUSHING, RED | 423-54-H1410 - SHEET | 51843198 - HOSE ASSY |
| 42W-09-H0350 - HOSE ASY. | 206-62-45180 - HOSE | 21T-06-33482 - LEAD ASS'Y |
| 56D-61-32410 - TUBE | 6675-21-3864 - BOLT | 416-54-41530 - DOOR RH |
| 23A-23-11670 - GAUGE | 208-54-43651 - STAY | 6156-11-4320 - CONNECTOR |
| 89223A - PIPE, STACK | 70398N - AIR ELEMENT | 362-62-41120 - HOSE |
| 6162-23-3390 - COVER | 711-20-12121 - RACE | 5074206 - COUPLING |
| 5051114 - PROTECTION | 6219-71-2190 - TEE | 4601329H1 - COUPLING |
| 21D-09-84170 - PIN | 4A1-6C-10010 - LEVEL CYLIND | 79774673 - FUSE |
| 89083A - ELBOW | 6245-81-9330 - HOLDER | 6120-31-2120 - SNAP RING |
| 56D-54-37120 - PLATE | 6151-91-9990 - POINTER | 418-43-47203 - VALVE ASS'Y |
| 613086C1 - PIN | 427-Z23-2130 - WIRING HARNE | 22J-43-18361 - LEVER |
| 3316657S - T CLAMP | 723-15-13600 - CONTROL VALV | 22B-54-17240 - PLATE |
| 561-88-61830 - WIRING HARNE | 500322645 - PIN | 5028210 - VALVE (R |
| 416-926-A560 - HANDLE INSID | 22B-943-1220 - BRACKET | 20G-22-K1260 - O-RING |
| 707-86-56150 - TUBE | 22B-54-27111 - DOOR WELDMEN | 23E-15-12710 - DISC |
| 619964C1 - HUB | 702-16-09420 - VALVE ASS'Y | 428-15-12710 - DISC |
| 21T-54-39720 - SHEET | 209-54-44210 - LAMP | 195-06-53110 - WIRING HARNE |
| 22W-61-21340 - BRACKET | 418-30-31212 - RIM ASS'Y | 203-25-61101 - SWING CIRCLE |
| 195-30-31250 - SNAP RING | 421-925-A581 - PAD | 198-22-25140 - O-RING |
| 426-43-11180 - ROD | 952635 - CLAMP | 96695400 - HOSE |
| 714-07-12680 - PLATE | 723-62-31580 - SPRING | 312607093 - HOSE, SUCTIO |
| 20T-06-81620 - WIRING HARNE | 206-03-21570 - SHEET | 58D-98-00890 - DUCT, FLEXIB |
| 21T-62-74811 - TUBE | 91704040 - CYLINDER | 206-62-41670 - COLLAR |
| 170-10-31120 - RETAINER | 94531640 - HOLDING DEVI | 22F-910-2620 - PIN |
| 23B-952-1830 - SEAL | 51007098 - HEX. SCRE | 23B-01-83140 - HOSE |
| 5031311 - CAP | 17A-22-17192 - CASE | 22M-26-29440 - SPACER |
| 53976140 - Pipe | 50262498 - INSERT | 421-U44-4580 - BRACKET P60 |
| 36651040 - GASKET | 58B-EP-AK070 - KIT,60 GAL R | 561-03-61832 - BAFFLE |
| 714-12-Y0002 - XTRANSMISSIO | 2A5-03-13680 - TUBE | 714-12-32152 - SHAFT |
| 51645598 - HOSE | 6128-81-7331 - ELEMENT | 6215-11-5661 - TUBE |
| 42N-856-1961 - SPRING | 5056933 - SAW BAR CLAM | 6262-61-7530 - SPACER |
| 423-43-17330 - PLATE | 21W-00-61280 - PLATE | 20Y-57-31400 - SEAT ASS'Y |
| 915089447 - SEAL | 418-18-31502 - SENSOR P | 721-13-13040 - CYLINDER |
| 5229386 - PROTECTION | 23B-57-31301 - SEAT ASS'Y | 424-22-37310 - PINION |
| 421-07-31650 - BRACKET | 21T-06-33280 - LAMP ASS'Y | 83081KF - TRK CHAIN AS |
| 600-821-8170 - XALTERNATOR | 711-55-12110 - STATOR | 421-V91-3304 - LEVER ASS'Y |
| 203-62-62840 - HOSE | 6502-12-1640 - INSERT | 425-54-16450 - SPRING |
| 94160540 - HOSE | 425-V65-2270 - PLATE | 198-30-69440 - CYLINDER |
| 6755-61-3110 - PULLEY | 799-601-3450 - WIRING HARNE | 708-27-07281 - VALVE ASS'Y |
| 362-07-43120 - HEATER | 22M-62-13722 - HOSE | 56B-06-14530 - CABLE |
| 20K-14-31230 - WASHER | 195-27-12361 - ROLLER BEARI | 234-15-25951 - GASKET |
| 721-58-50800 - ROD, PISTON | 42C-01-13290 - CLAMP | 600-821-9322 - XALTERNATOR |
| 22J-54-25610 - BRACKET | 5024561 - CABLE ELECTR | 6735-81-8710 - BRACKET |
| 425-46-32161 - SUPPORT | 97058740 - BUSHING | 423-03-51390 - PLATE |
| 20Y-26-00225 - SWING MACHIN | 423-S99-2540 - TEE | 37197999 - UNION |
| 423-926-2110 - SEAL | 22M-54-21921 - BAR | 684515C1 - PIPE |
| 6246-11-5610 - TUBE | 195791H2 - PLUG | 428-40-21110 - JOINT ASS'Y |
| 427-54-25862 - HANDRAIL | 569-54-61930 - PLATE | 8285-70-1250 - BOLT ASS'Y |
| 203-62-52380 - HOSE | 19M-30-21111 - TRACK FRAME | 6262-71-5210 - CLAMP |
| 562-61-32630 - COVER | 708-25-15171 - PLUG | 569-07-61540 - CLAMP |
| 4A1-54-11570 - ROD | 20T-70-71730 - BOLT | 417-926-3340 - SEAL |
| 17M-03-51430 - CUSHION | 705-17-04780 - BOLT | 20K-03-31231 - HOSE |
| 42N-54-13360 - GLASS,FRONT | 56B-15-25002 - VALVE ASS'Y | 23B-22-21210 - WASHER |
| 723-27-50501 - CONTROL VALV | 418-879-A830 - HOSE | 562-22-31230 - COUPLING |
| 5212916 - PULL ROD KIT | 94039140 - HOSE | 5072082 - HYDRAULIC HO |
| 21K-70-41231 - CLAMP | 734040C2 - GASKET | 566-43-49110 - WIRE |
| 392207032 - HOSE 1400 | 208-54-K3940 - SHEET | 42C-54-14280 - COVER |
| 22F-98-17110 - PLATE | 22U-62-27421 - BRACKET | 5200769 - DECAL |
| 3316620S - REDUCER | 6136-21-5630 - BRACKET | 423-57-H0P44 - COVERING |
| 2A6-62-12131 - HOSE | 58F-93-40280 - PLATE,STARTE | 711-66-21120 - PUMP |
| 723-50-11170 - STUD | 23995DC - CAP | 203-54-63130 - PLATE |
| 418-07-33560 - CUSHION | 419-62-51370 - BLOCK | 235-53-31230 - PLATE |
| 42C-43-17682 - TUBE | 22M-943-2120 - HOSE | 238-23-16121 - GASKET |
| 707-51-17030 - PACKING | 195-63-14270 - COLLAR | 20Y-62-26200 - VALVE |
| 203-03-12671 - SHEET | 6240-19-1810 - GASKET | 195-71-31940 - TUBE |
| 56B-43-17643 - TUBE | 198-54-75770 - MAT | 723-26-17240 - PLUG |
| 51197598 - SCREW | 21X-06-31530 - DIODE | 56B-54-37250 - HANDRAIL |
| 208-62-72530 - HOSE | 42C-06-11431 - BRACKET | 569-54-64690 - PLATE |
| 72001 - SEALING RING | 705-17-03650 - PLATE | 42U-03-11200 - EXPANSION TA |
| 21P-60-K2270 - O-RING | 426-875-2270 - TUBE | 418-911-3490 - HARNESS, WIR |
| 20Y-43-21382 - COVER | 58B-06-21070 - CABLE,STRTER | 51624398 - Bolt |
| 417-22-31950 - RING | 42T-18-11150 - HOSE ASM | 707-G0-01240 - XCYLINDER AS |
| 421-15-12531 - SHAFT | 6751-71-5220 - TUBE | 922006A - PIPE |
| 3905661S - SERVICE PT | 21M-46-24511 - SHIM | 3947114S - SERVICE PT |
| 195-54-65241 - COVER L.H. | 8234-75-5191 - COVER | 6691-23-4311 - SHAFT |
| 23B-43-32130 - SEAT | 17A-15-22181 - SPACER | 21K-57-71300 - SEAT ASS'Y |
| 380078R91 - BEARING | 708-1S-03472 - VALVE ASS'Y | 42N-62-13820 - HOSE |
| 426-54-22732 - BOX | 79755073 - COUNTER | 17A-03-52720 - JOINT |
| 42W-70-H0P06 - HOSE ASSM | 6138-11-5650 - EXHAUST PIPE | 42U-70-11D20 - TERMINAL BLO |
| 22B-06-28140 - SHEET | 362-03-14120 - BRACKET | 5063702 - MEASURING WH |
| 37A-06-11590 - IGNITER PLUG | 51655298 - HOSE | 235-950-1540 - SPACER |
| 427-W90-1480 - HOSE | 56B-61-11390 - CLAMP | 5079659 - BRAKE |
| 94143440 - CABLE | 6261-21-5320 - GAUGE | 707-86-67880 - TUBE |
| 6204-41-5120 - BRACKET P60 | 6755-51-8210 - CONNECTOR | 22J-62-28340 - HOSE |
| 418-03-A1314 - RADIATOR ASM | 21P-43-K1340 - LEVER | 42C-62-12970 - HOSE |
| 20Y-54-27551 - SEAL | 6261-11-8890 - BLOCK | 17M-06-43451 - BRACKET |
| 816101143 - KIT, DRIVING | 707-87-13950 - ELBOW | 42N-06-11840 - HARNESS |
| 561-46-82561 - BRACKET | 58E-06-12130 - WIRING HARNE | 6261-71-5690 - BRACKET |
| 6731-51-5250 - ELBOW | 22F-910-2510 - HOSE | 195-33-13200 - BAND ASSM |
| 56B-61-12792 - HOSE | 5075521 - HYDRAULIC HO | 21N-54-36440 - SHEET |
| 209-62-73290 - TUBE | 207-30-41320 - SPRING | 19M-03-31940 - HOSE |
| 56D-54-22970 - PLATE | 56D-03-32A70 - SHEET | 23B-53-81160 - PLATE |
| 21T-70-33211 - STOPPER | 22B-46-24141 - BRACKET | 426-847-2310 - PIN |
| 416-54-44840 - BRACKET | 5029642 - KEY IGNITION | 426-03-37300 - RADIATOR ASS |
| 6610-71-8541 - SET SPRING | 5082345 - BEARING | 6240-71-1840 - ELBOW |
| 20Y-27-K1121 - BOLT | 20K-57-31740 - LEVER | 419-62-34162 - TUBE |
| 421-S62-3140 - PLATE | 91114040 - CLIP | 23B-03-61361 - TUBE |
| 58F-06-10960 - STATOR ASSY | 42N-62-15440 - ELEMENT COVE | 566-61-6E191 - TUBE |
| 5071976 - O-RING | 799-601-4690 - CASE | 417-54-15450 - GLASS |
| 415-54-26140 - FINISHER | 17M-61-42261 - TUBE | 209-53-00262 - CAB ASS'Y |
| 421-43-31871 - SPRING | 56E-07-22432 - COVER | 425-S33-3534 - LEVER ASSY |
| 21T-00-32840 - PLATE | 20K-22-31270 - PLUG | 6164-29-3910 - SLEEVE |
| 209-01-51631 - GUIDE | 22U-62-34531 - TUBE | 5080642 - SPRING |
| 20Y-53-00151 - CAB ASS'Y | 195-54-67151 - COVER L.H. | 6754-CC-0080UX - ENGINE ASS'Y |
| 58B-04-00260 - HOSE,K24-D24 | 21T-70-00170 - BOOM ASS'Y | 6217-71-5291 - BRACKET |
| 21N-60-12401 - VALVE ASS'Y | 562-61-24910 - COOLER | 29437 - SHIM .1MM |
| 6162-53-5840 - PIPE | 425-S05-2731 - COVER | 79536673 - FUSE BOXQ |
| 22U-54-25990 - COVER | 17A-69-41110 - BLOCK P60 | 71534A - GAUGE OI |
| 5092165 - DELIMBING KN | 175-01-23160 - CLIP | 22J-70-11550 - COLLAR |
| 207-03-31180 - SEAT | 816214425 - ARM | 795-790-3300 - TOOL |
| 22U-62-12620 - HOSE | 28098 - CRADLE BEARI | 5080368 - HYDRAULIC PI |
| 421-54-61131 - BRACKET | 41L-35-11210 - TUBE | 58F-06-01620 - BOX, GRID |
| 421-16-11313 - TUBE | 428605 - SEAL | 5065083 - MOUNTING |
| 37C-06-11850 - WIRING HARNE | 17A-15-12913 - SPACER | 423-V91-5120 - LEVER ASSY |
| 701-51-31172 - PLATE | 8296-62-1991 - HOSE | 363-877-3221 - LEVER |
| 426-43-27552 - PLATE | 423-925-5370 - HANDLE P6 | 195-56-11270 - LOCK |
| 707-58-10720 - XROD | 21M-979-3130 - HOSE | 885171012 - FUSE BOX |
| 421-62-H3N40 - HOSE ASSY | 198-Z11-5790 - SHEET | 20K-61-31550 - ROD |
| 6742-61-3720 - BELT | 6745-11-3100 - INJECTOR | 421-03-31391 - STRIKER |
| 8248-75-4540 - RUBBER | 201-54-72620 - BRACKET | 7809-62-600A - CONTROLLER |
| 561-61-63510 - BLOCK | 5073621 - SLEEVE | 6737-82-3120 - SWITCH |
| 421-46-A3551 - GUARD P60 | 428-62-13211 - VALVE ASS'Y | 567-02-11170 - BAND |
| 419-15-19600 - VALVE | 425-54-H1380 - DAMPER P60 | 705-51-42080 - PUMP ASS'Y |
| 421-43-38142 - LEVER ASS'Y | 6755-81-9110 - BRACKET | 198-22-23390 - SPRING ASS'Y |
| 209-54-41710 - SEAL | 424-20-A1130 - SHAFT,CENTER | 428-S33-2380 - PLATE |
| 600-184-1270 - O-RING | 416-04-31311 - HOSE | 90575140 - CLAMP |
| 20G-54-K2562 - SHEET | 708-1U-04152 - CASE ASSY | 205-32-21193E - MASTER PIN |
| 7835-37-1006 - MONITOR | 417-929-A110 - HEATED MIRRO | 205-54-32320 - HAND RAIL |
| 707-69-10010 - SLIDER | 426-70-12481 - PLATE | 6732-21-5591 - OIL GAUGE |
| 208-25-K1140 - BOLT | 232-957-6260 - SPACER | 17118 - SWITCH, HYD. |
| 424-03-22140 - NIPPLE | 4A1-03-10850 - MULTI TIMER | 421-62-32643 - TUBE |
| 6738-81-6210 - PLATE | 21W-54-51301 - COVER ASS'Y | 5043121 - VALVE SECTIO |
| 22P-00-11310 - PLATE | 423-54-57390 - CAP | 21N-53-31972 - BRACKET |
| 17A-15-16230 - SPRING | 5075547 - DISTRIBUTION | 176-911-2211 - GLASS |
| 426-S62-2511 - COVER | 417-963-3720 - SHEET | 198-43-44360 - BRACKET |
| 428-54-25560 - HANDRAIL | 21T-04-31212 - TUBE | 175-30-45111 - ROLLER |
| 21K-30-41251 - COLLAR | 6261-11-7130 - BLOCK | 22B-54-27151 - GLASS |
| 208-54-79341 - SHEET | 207-25-31170 - SPACER | 17M-54-21321 - BRACKET |
| 418-46-A1170 - PLATE | 3945573S - GASKET | 5229947 - EXHAUST PIPE |
| 21P-03-K1171 - HOSE | 59831140 - ANGLE | 20Y-43-31440 - RING |
| 198-27-32242 - BOLT | 7826-20-9201 - ANTENNA | 421-46-36211 - TUBE |
| 802620006 - COTTER | 5269499 - HYDRAULIC HO | 5076966 - MOUNTING |
| 421-04-31560 - PLUG | 198-30-68781 - TRACK FRAME | 708-2H-04120 - CASE |
| 207-43-58121 - LEVER | 42U-22-16A50 - CABLE, SPRIN | 42C-62-14670 - TUBE |
| 707-86-47590 - TUBE | 97866140 - RAIL | 707-88-35690 - PLATE |
| 8296-62-1990 - HOSE | 5034673 - BAR (RD) SP | 6261-81-7100 - COOLER |
| 20Y-06-42110 - SWITCH | 561-88-81191 - ARM | 21W-70-21540 - PIN |
| 201-70-R1250 - PIN | 721-98-01920 - SEAL KIT | 799-609-1080 - SUPPORT |
| 58B-06-00380 - RESISTOR KIT | 77258373 - RING | 885411070 - GROMMET |
| 23201840 - WRENCH | 20Y-06-21361 - WIRING HARNE | 42C-62-05160 - SERVICE KIT |
| 421-54-56350 - FRAME | 203-30-K2330 - SHAFT | 21T-09-11410 - O-RING |
| 5082279 - MOUNTING | 21N-62-35540 - HOSE | 844200655 - KIT, VALVE |
| 6204-11-8910 - PIPE | 195-61-57210 - BRACKET | 711-28-16860 - PLATE |
| 8295-62-2450 - HOSE | 419-54-31590 - BRACKET | 423-S35-4411 - BRACKET |
| 56B-07-32130 - HOSE | 22F-62-37240 - CLAMP | 4692474 - PLATE |
| 707-00-0F462 - CYLINDER ASS | 424-46-12541 - SHIM | 791-680-5551 - GUIDE |
| 720-2M-00130 - XPUMP ASS'Y | 425-S62-4120 - HOSE | 175-03-00154 - RADIATOR ASS |
| 24255KF - VALVE, LOAD | 92898840 - CAP | 426-926-3922 - SHEET |
| 707-01-0E940 - XCYLINDER AS | 42T-02-31012 - MUFFLER | 2A5-54-11991 - SEAL |
| 49047640 - HOSE | 20Y-62-A1540 - HANDLE MULTI | 703816R4 - GASKET |
| 90697940 - RING | 425-S95-2120 - CONNECTOR | 51648298 - HOSE |
| 562-15-34000 - VALVE ASSY | 561-16-82180 - PIN | 208-62-75770 - HOSE |
| 58F-MP-AK010 - PIN KIT STRG | 22U-06-12240 - WIRING HARNE | 23D-27-11640 - WASHER |
| 6218-11-8104 - BRAKE | 20Y-06-12230 - HORN | 37C-54-A1191 - COLLAR |
| 207-30-77210 - GUARD | 20P-06-81920 - BATTERY,WET | 425-62-14280 - SHEET |
| 417-926-3520 - GLASS | 42C-49-14100 - SOLENOID VAL | 421-56-21690 - COVER |
| 232-03-61220 - HOSE | 426-S62-2350 - BRACKET | 425-S95-3590 - TUBE |
| 7823-42-1000 - CONTROLLER | 6742-01-2630 - SOCKET HD SC | 22J-70-11621 - BUSHING |
| 714-07-18561 - SHIM | 6743-51-5530 - BRACE, TUBE | 20Y-979-6252 - DUCT |
| 5034015 - PISTON | 4691675 - SHIM | 209-979-1250 - HOSE |
| 418-62-23640 - PLATE | 6215-11-4470 - HOSE | 42Y-04-H1060 - DISC |
| 417-U77-A150 - SWITCH,ROCKE | 207-03-41371 - BRACKET | 836847014 - BRACKET |
| 426-957-3130 - WIRING HARNE | 419-62-48640 - ELBOW | 23B-60-35250 - ELBOW |
| 421-64-15540 - SPRING | 198-Z11-6670 - COVER | 20Y-06-A2231 - WIRE HARNESS |
| 42N-54-19260 - SPACER | 203-62-57730 - BOLT | 42C-13-17282 - COVER P6 |
| 79752573 - CLIP | 416-54-11840 - ROD | 426-S62-2310 - BRACKET |
| 5062440 - LINE | 561-89-88710 - RUBBER | 441241C1 - PIN |
| 8255-54-5310 - SHEET | 42C-46-11114 - FRAME | 97067140 - BUSHING |
| 706-7C-01032 - SWING MOTOR | 20K-61-31750 - O-RING | 5048507 - DETECTOR LOO |
| 569-54-82730 - COVER P60 | 21N-62-31482 - TUBE | 417-926-3271 - SASH ASSY |
| 30866799 - SCREW | 3A1-62-12831 - HOSE | 6221-71-1311 - INJECTION PU |
| 6560-61-1820 - CONTROLLER | 58B-03-00270 - BAR, SUPORT | 57638140 - HOSE |
| 21N-942-3381 - TUBE | 21N-03-42460 - SHEET | 56B-61-13373 - HOSE |
| 561-07-63420 - ROD | 198-54-73131 - SHEET | 707-01-0A372 - XARM CYLINDE |
| 68507240 - MEASURING HO | 4620046 - PISTON | 708-3S-00820 - PUMP ASS'Y |
| 392368076 - HOSE | 17M-03-52141 - HOSE | 69726773 - SEAL KIT |
| 569-07-61160 - DUCT | 721-11-90100 - CYLINDER | 58E-06-30330 - SWITCH,PRESS |
| 3F4580051 - PEDAL | 203-62-57371 - HOSE | 22F-70-31102 - BOOM ASS'Y |
| 416-W25-3110 - WHEEL ASS'Y | 392368097 - HOSE | 707-51-90730 - PACKING P60 |
| 203-62-44510 - SPACER | 17A-979-5171 - BRACKET | 22J-54-25751 - BRACKET |
| 79936773 - RELAY | 5214010 - HYD PIPE | 195-79-51410 - NIPPLE |
| 17M-61-22651 - BRACKET | 56B-06-24411 - WIRING HARNE | 23D-32-11121 - SHOE ASM, BR |
| 58F-06-03830 - HARNESS,AHT/ | 312602053 - STRUD | 21M-54-12611 - BRACKET |
| 208-54-78330 - COVER W/ FOA | 836859202 - WATER PUMP | 569-33-72140 - JOINT |
| 424-S95-4632 - TUBE | 19M-13-23140 - SLEEVE | 21W-70-12390 - SEAL, DUST |
| 91665140 - Retainer | 421-03-51731 - BRACKET | 22L-98-27170 - PLATE |
| 201-62-75350 - HOSE | 208-53-23210 - CUSHION | 927906C1 - SPRING |
| 3949066S - SERVICE PT | 235-40-11220 - SPRING | 20Y-54-71172 - FRAME |
| 707-76-50980 - BUSHING | 25082DH - GASKET | 56D-61-22262 - TUBE |
| 18449 - VALVE, ANTI- | 6734-81-5220 - HEATER | 42U-63-H0P86 - GASKET KIT |
| 22J-43-1A121 - PIN | 707-11-80330 - CYLINDER | 417-43-37760 - NUT |
| 195-60-41220 - PLATE | 702-16-03790 - VALVE, PILOT | 709-90-51260 - RETAINER |
| 706-7L-71180 - RETAINER | 50941V - BEARING | 208-54-68480 - SHEET |
| 208-30-12130 - BOLT | 21T-06-65620 - SHEET | 707-00-0H751 - CYLINDER ASS |
| 426-02-61950 - HOSE | 50453498 - ORING | 58E-06-00581 - HARNESS,AUX |
| 22B-979-R673 - CONTROL PANE | 705-17-02360 - O-RING | 56B-88-11180 - VALVE, CONTR |
| 195-40-11650 - OIL SEAL | 428-01-11125 - BRACKET | 5031865 - FILTER ELEME |
| 708-3S-13370 - GUIDE | 22J-70-25470 - SPACER | 41L-70-15240 - TUBE |
| 423-04-A1580 - SHIM 3MM | 708-7R-03010 - VALVE | 195-15-11230 - PLUG |
| 21X-62-31890 - BLOCK | 17M-06-43143 - WIRING HARNE | 209-68-62150 - TUBE |
| 6162-14-5540 - GASKET | 198-30-56271 - SPACER | 569-54-88321 - SUPPORT |
| 23764 - HOUSING WHE | 427-S05-2721 - COVER | 707-00-0A460 - CYLINDER ASS |
| 20M-970-8831 - BUSHING | 42C-20-12222 - PROPELLER SH | 201-03-61160 - SHEET |
| 827010267 - SCREW | 723-48-19203 - CONTROL VALV | 42C-46-15640 - STEP |
| 56D-06-33711 - SWITCH ASS'Y | 8296-75-3560 - PLATE | 6216-14-5640 - BOLT |
| 198-54-73261 - SHEET | 425-963-1730 - HOSE | 419-54-23250 - ROD |
| 17A-06-51721 - SEAL | 21W-06-41540 - SWITCH | 22M-54-36541 - SEAL |
| 232-22-51691 - O-RING | 6746-21-7440 - ADAPTER | 42C-62-12950 - VALVE |
| 6743-71-1820 - BRACKET | 5065873 - HYDRAULIC HO | 207-06-61570 - WIRING HARNE |
| 22K-43-18141 - LEVER | 58E-43-10120 - GUIDE, CARD | 42Y-56-H0P04 - SCREW |