Komatsu D51EX/PX-24 Crawler Dozer parts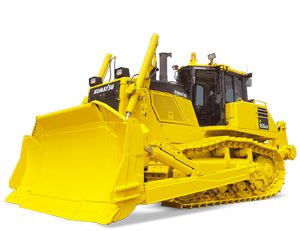 Komatsu D51EX/PX-24 Crawler Dozer - it is a big machine. It is a Crawler Dozer and works in difficult operating conditions. That's why this machine sometimes needs maintenance.
Our online parts store give you an access to more than 500 000 Komatsu parts that we have in our inventory.
Here is some more information about Komatsu D51EX/PX-24 Dozer:
ENGINE
Model -> Komatsu SAA4D107-3
Type -> Common rail direct injection,
water-cooled, emissionised,
turbocharged, after-cooled diesel
Engine power
at rated engine speed -> 2.200 rpm
ISO 14396 -> 99,0 kW/133 HP
ISO 9249 (net engine power) -> 98,0 kW/131 HP
No. of cylinders -> 4
Bore × stroke -> 107 × 124 mm
Displacement -> 4,5 l
Fan drive type -> Hydraulic, reversible
Lubrication system
Method -> Gear pump, force lubrication
Filter -> Full flow
If you send us your request, we will make you an offer for original and Aftermarket Komatsu parts for your Komatsu D51EX/PX-24 Dozer.
Below is a small list of Komatsu parts for this equipment. However, if you are interested in something - please use the site search.
| | | |
| --- | --- | --- |
| 421-00-H1650 - HOSE ASSM | 209-63-73582 - TUBE | 707-98-23890 - SERVICE KIT |
| 6732-81-6520 - BRACE,ALTERN | 6162-43-4131 - VALVE | 23B-60-33542 - HOSE |
| 22U-03-41931 - SEAL | 21W-46-41500 - COVER ASS'Y | 42N-54-17490 - MIRROR |
| 418-43-57450 - HOSE | 22M-54-36820 - SEAL | 42N-54-18540 - TUBE AIR |
| 51747298 - HOSE | 21W-957-2320 - PAD | 6216-84-9260 - HARNESS,WIRI |
| 426-54-32161 - SHEET | 8255-75-2780 - GUARD,ROLLER | 427-93-21440 - PLATE |
| 5076156 - WATER PUMP | 5200921 - HARNESS | 306404063 - PROTECTION-M |
| 5074770 - HYDRAULIC HO | 21K-03-71181 - FRAME | 5069638 - CYLINDER |
| 312691606 - SPACER | 207-62-61391 - TUBE P60 | 424-35-15280 - O-RING |
| 421-06-42470 - BRACKET | 32402540 - KLEMME | 427-15-11192 - HOUSING |
| 417-01-A1520 - BRACKET | 569-40-8L300 - STEERING VAL | 21K-62-41580 - TUBE |
| 6215-28-8050 - THRUST BEARI | 22L-62-32410 - HOSE | 5284949 - SEAL |
| 232-957-6310 - SPRING | 21S-70-22420 - PIN | 20Y-62-21194 - TUBE |
| 21N-98-41170 - HOSE ASS'Y | 281-34-12300 - CHECK VALVE | 714-12-38312 - UNION |
| 2A5-06-11762 - COVER_____P6 | 700-92-11890 - SPRING | 621102C2 - WASHER |
| 21N-54-41111 - COVER | 56B-03-31820 - TUBE | 6240-11-4750 - BRACKET |
| 23B-60-61910 - HOSE | 41D-06-21111 - WIRING HARNE | 6751-11-5210 - ELBOW |
| 708-2L-06643 - VALVE ASS'Y | 427-62-14312 - TUBE | 56E-07-21111 - AIR CONDITIO |
| 6150-61-8211 - HEAD | 22B-954-2260 - BRACKET | 195-06-46210 - WIRING HARNE |
| 6261-11-7930 - COVER | 423-62-41290 - PLATE | 6128-11-5603 - MUFFLER ASS' |
| 708-27-00212 - CRADLE | 532030R2 - BELT | 17A-01-A0440 - ASSEMBLY P6 |
| 207-979-6720 - BRACKET | 20U-62-22720 - HOSE | 417-14-51230 - HOSE |
| 56D-50-12211 - ROD | 234-15-12761 - PIN | 416-22-11230 - COUPLING |
| 423-62-23720 - BRACKET | 42C-S95-3590 - PLATE P60 | 703-06-96010 - RING |
| 561-06-61850 - BRACKET | 714-09-23570 - ELBOW | 424-43-38200 - VALVE |
| 21P-60-K3280 - SHAFT, DRIVE | 569-52-62681 - TUBE | 22U-62-22780 - HOSE |
| 56B-98-22140 - SEAT ASS'Y | 707-01-20084 - XCYLINDR ASS | 5241619 - SPACER |
| 6747-81-6110 - COVER | 22U-26-21420 - FILLER | 21W-62-48230 - TUBE |
| 17A-61-17180 - HOSE | 848101170 - FILTER | 425-12-11070 - DAMPER |
| 419-62-13920 - HOSE | 566-83-85920 - GUARD | 5063353 - VALVE |
| 707-11-75880 - CYLINDER | 708-1W-48110 - FILTER | 6261-51-6811 - HEAD,OIL FIL |
| 706-73-40320 - BOLT | 17A-71-45421 - BRACKET | 8232-06-1301 - BOX, CONTROL |
| 207-06-61480 - BRACKET | 20G-60-K6660 - O-RING | 312703624 - SUPPORT |
| 955394 - SCREW HHC | 5224279 - HARNESS | 418-93-22341 - PLATE |
| 419-54-49130 - PLATE | 6754-B0-0051 - ENGINE ASS'Y | 21P-60-K2360 - O-RING KIT |
| 425-W31-2111 - RIM | 707-29-12860 - HEAD | 42N-07-11970 - HOSE A/C 5/1 |
| 234-15-25910 - GASKET | 705-40-80610 - BUSHING | 195-Z11-6840 - RESISTOR |
| 6738-71-9230 - CLAMP | 21Y-70-12213 - BRACKET | 56D-61-32440 - TUBE |
| 380-887344-1 - HOSE | 22U-06-12170 - WIRING HARNE | 89103340 - TASTER KPL. |
| 22B-06-22190 - CABLE | 21T-38-31240 - GASKET | 195-32-04235 - SHOE ASS'Y |
| 58B-06-00790 - METER, INSUL | 731643C1 - ORING | 427-16-21322 - TUBE |
| 707-58-14360 - XROD | 6245-81-5620 - BRACKET | 20Y-30-00481 - CARRIER ROLL |
| 5063390 - PLUG | 232-43-58210 - SPRING | 424-15-13910 - TUBE |
| 208-03-41872 - BRACKET | 5039883 - SENSOR | 381-935048-2 - GASKET |
| 423-15-12140 - SPACER | 97480640 - CONTROLLER | 202-62-74141 - TUBE |
| 20Y-54-39402 - WIPER MOTOR | 426-12-31230 - PLUG | 426-54-21531 - PLATE |
| 423-00-H0P06 - HOSE 500 CM | 203-62-62321 - HOSE | 207-62-73240 - BRACKET |
| 22M-57-22130 - OPERATOR'S S | 67494840 - TUBE | 19567 - CYLINDER, LE |
| 51344098 - HOSE | 195-54-22880 - HINGE | 175-43-28193 - LEVER |
| 20Y-03-42250 - HOSE | 6207-21-1180 - PIN | 402487000NX - OIL PUMP ASS |
| 7872-11-4300 - CONTROLLER P | 426-12-31001 - DAMPER ASS'Y | 709-14-11731 - PLUG |
| 23B-70-13112 - SUPPORT | 426-56-21920 - SHEET | 566-15-75790 - BRACKET |
| 203-32-05040 - SHOE BOLT KI | 561-89-83301 - COVER | 97489073 - SOCKET |
| 208-30-68330 - RING | 707-01-0K350 - BUCKET CYLIN | 21M-62-17180 - TUBE |
| 6736-81-8360 - RING,RETAINI | 569-54-83731 - COVER | 198-54-73241 - SHEET |
| 90654573 - SCRAPER | 21292N - MUFFLER | 22B-54-44211 - BRACKET |
| 6162-13-5524 - TUBE | 421-62-45910 - TUBE | 566-89-8F373 - TUBE |
| 99261200 - SEAL KIT | 707-29-90090 - HEAD | 42U-17-H0R17 - SCREW |
| 802660612 - CLAMP | 707-75-18010 - RING | 707-98-25320 - SERVICE KIT |
| 195-27-00022 - SEAL ASS'Y | 331340R1 - LOCK | 17M-30-67370 - GUARD |
| 943566C1 - RING | 20Y-00-K2660 - PLATE | 89661K - TUBING,ALUMI |
| 81673KF - ENGINE, CUMM | 51909298 - HOSE | 6156-81-7202 - AIR CLEANER |
| 60480940 - RESISTOR | 6219-B0-1290 - ENGINE ASS'Y | 423-925-5651 - BRACKET |
| 423-54-69682 - BRACKET | 198-30-01120 - CASE ASS'Y | 37C-01-11920 - MUFFLER |
| 6114-80-7101 - ELEMENT ASS' | 8242-54-2810 - BRACKET | 707-88-41380 - BRACKET |
| 21T-06-33760 - SWITCH ASS'Y | 714-12-12360 - HOUSING | 392074005 - HOSE |
| 5072334 - HYDRAULIC HO | 37186799 - BOSS | 56B-02-11760 - GASKET |
| 6202-38-2120 - PISTON | 20G-60-K5860 - LENS, CONTRO | 22U-06-22320 - COVER |
| 5053106 - MOUNTING | 23S-15-12740 - DISC | 6130-32-1180 - SPACER |
| 427-46-11340 - DUST SEAL | 6275-11-9630 - BRACKET | 175-70-22141 - SHAFT |
| 5074026 - SHIM | 208-54-41841 - PLATE | 23A-60-05510 - SERVICE KIT |
| 707-98-24060 - KIT, CYL SEA | 22M-54-31340 - SEAL | 5072632 - HYDRAULIC HO |
| 6204-71-9140 - HOSE | 706-75-40880 - BEARING | 203-57-21310 - ROLLER |
| 27213 - O-RING, THRU | 714-16-17104 - VALVE | 22279 - HARNESS, WIR |
| 42C-54-13750 - SEAL | 799-601-4260 - ADAPTER | 28778KF - KIT- SEAL- I |
| 6210-11-6521 - TUBE | 418-03-33220 - FAN | 426-S95-4390 - TUBE |
| 195-911-8871 - PLATE | 21W-54-46230 - SEAL | 209-60-52120 - POPPET |
| 175-03-31132 - TANK | 37A-09-43024 - WASHER | 203-979-6813 - UNIT,A AIRCO |
| 42N-56-17610 - BUSHING | 711-17-11251 - PILOT | 8296-06-1190 - WIRING HARNE |
| 58B-93-00420 - PLATE, DECAL | 208-01-A1260 - SADDLE | 6151-71-5710 - TUBE |
| 5063279 - HYDRAULICS | 840225307 - PIPE | 5090946 - CHAIN |
| 6162-13-8350 - BRACKET | 22M-62-33430 - HOSE ASS'Y | 175-03-21470 - CAP |
| 42W-03-H0P09 - LOCKING UNIT | 205-970-7550 - PLATE | 418-Z03-4150 - PLATE |
| 207-32-00331 - LNK ASY 96 P | 195-03-65230 - SEAL | 6721-11-5750 - JOINT |
| 5009315 - BEARING | 426-54-12340 - COVER | 20D-03-41531 - SHEET |
| 723-11-01161 - CASE ASS'Y | 23B-952-2641 - GLASS | 394306013 - CYLINDER HEA |
| 76366173 - PIPE | 426-54-21790 - SHEET | 51782298 - O-RING |
| 5007439 - BEARING | 37193899 - UNION | 20M-62-82461 - HOSE |
| 65565440 - RELAYS | 63469540 - AIR FILTER | 203-54-62392 - HINGE |
| 42C-16-11640 - HOSE P60 | 23B-60-71430 - TUBE | 7700-75-1350 - GASKET |
| 92355540 - CABLE ASSY | 22J-63-56341 - CYLINDER | 5001830 - CONNECTOR |
| 600-311-5460 - VALVE ASS'Y | 42U-09-H2040 - WASHER, SPRI | 418-22-31970 - RING |
| 20Y-54-71211 - FRAME | 195-27-00352 - FINAL DRIVE | 195-54-77160 - COVER |
| 421-56-H0P78 - WIPER MOTOR | 58B-06-00700 - VOLT METER P | 56B-06-55150 - BRACKET |
| 19648440 - CONTAINER,WA | 569-85-63150 - ROD | 6251-21-5310 - GAUGE |
| 6208-61-6110 - HOSE | 7861-92-4810 - SENSOR | 207-62-61500 - VALVE ASS'Y |
| 714-07-43822 - RETAINER | 723-48-23704 - VALVE ASS'Y | 23A-60-11201 - PUMP ASS'Y |
| 5003496 - AXLE SHAFT | 6162-15-7660 - COVER | 92973340 - BRUSH, FLANG |
| 23B-40-72230 - HOSE | 5259012 - CABLE | 5069161 - MOUNTING |
| 562-15-29380 - BEARING P60 | 425-06-33660 - SWITCH | 706-88-40230 - RING |
| 235-15-13391 - PLATE | 8285-54-1570 - CHAIN | 20Y-62-24550 - TUBE |
| 21K-70-23170 - PLATE | 42C-43-19260 - SENSOR | 205-62-71640 - HOSE |
| 207-62-41881 - TUBE | 195-12-41121 - TUBE | 23B-03-71710 - SHEET |
| 415-43-15730 - BOLT | 17A-49-41752 - HOSE | 205-43-72480 - COVER |
| 2A5-954-1351 - BAR | 22U-06-31690 - WIRING HARNE | 5216677 - GASKET KIT |
| 416-43-A1220 - HOSE | 634271C91 - HOOD | 21M-30-00203 - CARRIER ROLL |
| 201-54-72161 - SHEET | 708-1E-11640 - WASHER | 600-311-1840 - BOLT |
| 232-15-16230 - SPRING | 21U-30-32220 - GUARD | 6166-61-6500 - AFTER COOLER |
| 20Y-62-22881 - HOSE | 705-12-31240 - PUMP ASS'Y | 5212692 - RUBBER |
| 419-17-51141 - CAGE | 6150-41-4510 - SEAT | 17A-49-15111 - TUBE |
| 566-30-82600 - VALVE ASS'Y | 198-03-73611 - TANK | 42C-15-27830 - BLOCK |
| 17M-71-21281 - BALL STUD | 421-56-H4940 - WINDOW, SLID | 21620KF - PLATE WEAR |
| 21W-30-00040 - ROLLER, CARR | 20Y-54-52990 - HANDLE | 76963073 - Door |
| 22L-62-12331 - HOSE | 75632173 - INSERT | 702-16-51361 - SPRING |
| 6245-81-9450 - WIRING HARNE | 312731068 - TUBE | 21M-32-01101 - SHOE ASS'Y |
| 427-S05-A120 - HOUSING | 5073944 - PIPE | 419-U77-5861 - PLATE |
| 6262-61-9320 - TUBE | 902930 - ASSY, SEAT | 58F-54-01900 - FRAME A. |
| 705-41-01020 - PUMP ASS'Y | 206-62-73591 - BRACKET | 569-06-61970 - RELAY |
| 425-32-15411 - DISC | 5269408 - DELIMBING KN | 21K-62-73390 - HOSE ASS'Y |
| 423-54-61521 - COVER | 2A5-06-11271 - COVER | 428-15-05211 - SERVICE KIT |
| 22T-20-26340 - SPIDER ASS'Y | 600-421-6360 - THERMOSTAT | 79435473 - SENSOR, CAPA |
| 714-11-14371 - SHIM | 208-03-76230 - SHEET | 380-223040-1 - VALVE BODY |
| 207-62-A2320 - ELBOW | 56B-54-14640 - RIVET | 418-60-55211 - BRACKET |
| 714-07-45121 - VALVE SEAT | 424-S95-4681 - TUBE | 4641276 - O-RING |
| 232-32-51130 - SPRING | 423-06-H2610 - COVER | 417-02-A1210 - HOSE,ELBOW |
| 79233373 - PIPE ASSY | 426-62-35331 - HOSE | 423-06-45590 - SWITCH |
| 97313800 - SUPPORT RING | 195-98-24260 - MARK | 235-27-11290 - BOLT |
| 417-43-57520 - HOSE | 706-73-41110 - SPRING | 419-06-H1290 - SWITCH |
| 708-2L-06460 - CASE ASS'Y | 6166-61-6151 - GASKET | 78071473 - COMPRESSOR A |
| 175-43-34642 - SPRING | 6219-81-6190 - BRACKET | 425-01-41110 - TUBE |
| 195-49-31260 - BOLT | 58B-80-01920 - MOUNT,LADDER | 418-43-37523 - TUBE |
| 22M-54-21380 - PLATE | 21T-70-33151 - LINK | 20Y-43-21810 - SHAFT |
| 206-30-75170 - GUARD | 421-S95-2332 - TUBE | 427-22-00070 - SHIM ASS'Y |
| 5057098 - KEYBOARD | 418-43-48241 - LEVER ASS'Y | 6262-11-4410 - CONNECTOR |
| 561-15-41141 - HOUSING | 707-88-28280 - BRACKET | 90334040 - HARNESS, CHE |
| 58E-06-10151 - 12V BATTERY | 22M-62-12751 - HOSE | 20U-70-21572 - LEVER |
| 42T-70-21C20 - BUSHING | 424-09-12490 - HOLDER | 42Y-00-H0160 - CIRCLIP |
| 22N-98-52210 - PLATE | 2A5-979-1112 - AIR CONDITIO | 49093140 - HOSE |
| 37A-6C-11311 - PIPE | 2691-8-47530 - PLATE | 20Y-06-16540 - ASHTRAY |
| 2938-07-1380 - VALVE KIT | 17M-54-53521 - COVER | 17M-15-41100 - TRANSMISSION |
| 707-01-02681 - CYLINDERASSM | 20M-62-82831 - ELBOW | 22L-62-22741 - HOSE |
| 22J-54-37210 - SPRING | 707-01-0A382 - XCYLINDER AS | 5047126 - SHIM KIT |
| 94368940 - COVER | 20Y-43-16271 - LEVER ASS'Y | 19M-49-11770 - BRACKET |
| 5035953 - A/C HOSE ASS | 425-03-42220 - CORE | 94002540 - CURVED PIPE |
| 6213-11-5350 - CLAMP | 207-30-00733 - TRACK ROLLER | 79548 - GASKET |
| 6743-51-6150 - CLAMP | 22122 - RING, SNAP - | 22U-62-29880 - HOSE |
| 56D-02-11211 - BRACKET | 5075238 - FEED ROLLER | 56B-02-31421 - COVER |
| 566-06-42390 - JOINT | 6216-74-6210 - CLIP | 21S-06-11250 - BRACKET |
| 705-40-80941 - PLATE | 21M-01-51680 - HOSE | 417-54-21370 - SEAL |
| 195-43-45411 - CABLE | 209-54-45421 - COVER | 6155-81-7100 - AIR CLEANER |
| 21T-53-31960 - PLATE | 6245-C0-0022T3 - ENGINE ASS'Y | 312613682 - TIE ROD |
| 20Y-54-62190 - COVER ASS'Y | 56B-06-32151 - BRACKET | 209-30-71430 - STEP |
| 42C-40-12110 - BRACKET | 42T-64-23110 - ACTUATER | 76845973 - BRAKE ASSEMB |
| 19M-61-18260 - HOSE | 90128940 - PLATFORM, CL | 706-86-01581 - XMOTOR ASSY |
| 258-30-28600 - BRACKET | 569-54-61990 - BRACKET | 424-62-43980 - BRACKET |
| 424-54-45410 - FENDER | 708-2L-00560 - XPUMP ASS'Y | 58E-97-00030 - COVER A., ST |
| 6166-11-7260 - BRACKET | 616199C4 - BOLT, TRACK | 418-S62-2110 - BRACKET |
| 363-18-31540 - HOSE | 17A-03-43331 - BRACKET | 41E-15-21003 - TRANSMISSION |
| 56B-61-12730 - BRACKET | 427-S95-5620 - TUBE | 5090211 - SHIM |
| 427-54-25910 - PLATE | 76351773 - PIPE | 20C-62-31140 - HOSE |
| 79812873 - FUSE BOX | 705-17-45340 - DRIVE GEAR | 6136-71-5310 - PIPE |
| 706-75-90050 - DISC | 22B-54-33630 - SHEET | 423-926-5661 - BRACKET |
| 426-43-37611 - TUBE | 6261-C0-0012 - XENGINE ASSM | 21M-06-14840 - WIRING HARNE |
| 427-S05-1990 - PACKING | 21T-06-67290 - SWITCH | 58B-40-00030 - TUBE, TIE RO |
| 42T-56-22A31 - INSULATING M | 20R-30-00025 - IDLER ASS'Y | 425-54-25230 - HANDRAIL P6 |
| 17M-13-00070 - CONVERTER AS | 41E-16-22110 - OIL FILTER A | 22L-979-2450 - BRACKET |
| 63713340 - PIN | 28300KF - PEDISTAL | 58B-54-20490 - CHANNEL,FS P |
| 707-56-17510 - SEAL | 235-15-13410 - WORM | 22B-54-41271 - SHEET |
| 22L-62-21150 - TEE | 20U-54-42470 - SEAL | 569-22-62860 - STUD |
| 20Y-62-A1940 - HOSE | 20Y-54-52771 - PLATE | 56C-46-11611 - BUMPER P60 |
| 20Y-62-K1860 - HOSE | 58B-54-00040 - MIRROR CONVE | 56D-54-12980 - GUARD P60 |
| 42N-93-11880 - DECAL | 21N-62-17191 - HOSE | 426-15-19510 - BEARING |
| 17A-06-21260 - WIRING HARNE | 723-26-16770 - RETAINER | 5054350 - PROTECTION |
| 416-43-17350 - PIN | 6151-13-5440 - BRACKET | 22P-54-22840 - COVER |
| 205-981-5130 - COMPRESSOR | 6127-61-8330 - ELBOW | 707-G1-04210 - BOOM CYL ASS |
| 22L-54-21623 - HINGE | 600-181-8310 - ELEMENT | 6251-71-5611 - HOSE |
| 600-815-1830 - SAFETY RELAY | 836130091 - GASKET KIT | 23B-54-74530 - FINISHER |
| 723-46-40601 - VALVE ASS'Y | 79346273 - PIPE ASSY | 743837C1 - PIN |
| 90768540 - ELBOW | 20U-70-21500 - SENSOR ASSY. | 324069R1 - GASKET |
| 566-54-43780 - RUBBER | 6207-36-3600 - METAL ASS'Y | 42W-63-H0P11 - O-RING |
| 415-62-13510 - HOSE | 708-1W-43140 - SPRING | 20Y-62-A1910 - PLATE |
| 27451 - MANIFOLD, AI | 195-70-51151 - SCREW | 81885KF - THRUST WASHE |
| 21T-06-35321 - COVER | 51472298 - HOSE | 709-90-76400 - RELIEF VALVE |
| 203-26-13111 - ELBOW | 416-942-A650 - FOAM,RECAIR | 8296-62-1721 - HOSE |
| 6217-11-4840 - TUBE | 723-48-26804 - CONTROL VALV | 801104043 - SCREW |
| 42Y-63-H0P52 - GUIDE | 41260C - RESIDNETAL E | 58D-06-10060 - LAMP,FOG BEA |
| 56B-40-13130 - BRUSH | 203-62-62821 - HOSE | 203-62-65332 - HOSE |
| 4A1-53-13030 - 3/8 - 16 X . | 419-64-15330 - SPACER | 195-03-22781 - OIL COOLER |
| 708-25-15620 - PLATE | 418-43-17131 - TUBE | 56B-54-17430 - GUARD |
| 24100N2961F1 - CARRIER ROLL | 5226443 - MOUNTING | 8240-54-9250 - BRACKET |
| 17M-61-49550 - HOSE | 175-50-21133 - PIN | 708-1H-03230 - VALVE ASS'Y |
| 42C-62-17290 - TUBE | 6219-81-6140 - BRACKET | 207-70-73261 - SPACER |
| 19M-22-11441 - PISTON | 418-62-44190 - HOSE | 69434500 - HOSE |
| 56B-54-12472 - GUARD | 69670073 - PIPE ASSY. | 6610-71-3060 - COVER ASS'Y |
| 6736-81-8460 - SEAL,ORING | 95652340 - PIPE | 21971 - RING, SEAL R |
| 24686 - CONNECTOR R | 423-64-15550 - SPRING | 708-7R-00421 - MOTOR ASS'Y |
| 17A-03-41371 - PLATE | 256-15-13930 - GAUGE | 721-00-60800 - CYL. ASM, BO |
| 20Y-54-28543 - COVER | 714-07-05100 - SERVICE KIT | 64318340 - CATCH |
| 56D-03-22931 - SHEET | 17A-13-31140 - RETAINER | 421-64-15630 - SPACER |
| 791-832-1210 - FRAME | 5062662 - SHIM KIT | 58E-MH-AK060 - ACCESS LADDE |
| 426-S05-1330 - DECAL | 22K-01-21221 - BRACKET | 209-43-51411 - LEVER |
| 6261-61-1750 - HOSE | 7861-57-3110 - PLATE | 8296-75-3130 - CLEANER |
| 421-06-31540 - CONNECTOR | 312649109 - SUPPORT | 561-02-41230 - BAND |
| 21T-43-64131 - LEVER ASS'Y | 20Y-979-6821 - UNIT ASSY. | 201-32-05030 - SHOE BOLT KI |
| 4612580 - MOUNT CAB | 66105025 - HINGE | 426-56-A1780 - HARNESS,WIRI |
| 428-T86-1310 - PLATE | 208-30-D1400 - TRACK ROLLER | 915018A - PIPE |
| 51518940 - CABLE 1=1 ME | 209-43-62150 - SHAFT | 53400399 - CLAMP, HALF |
| 20K-22-31320 - RING | 5219701 - VALVE | 207-06-68210 - WIRE |
| 195-03-65190 - DUCT | 424-54-44881 - RUBBER | 424-35-15230 - SPRING |
| 421-04-41190 - HOSE | 561-60-81210 - COVER | 312207069 - MUFFLER |
| 20Y-62-25970 - PLATE | 426-35-15780 - ELBOW | 915089186 - SPLINED SLEE |
| 97407940 - SWITCH | 705-17-02330 - COUPLING ASS | 95055740 - TOOL |
| 6736-23-6310 - TUBE | 23737 - SEAL, OIL - | 707-39-25840 - WEAR RING |
| 421-03-11460 - CAP | 175-862-4210 - BOLT | 706-7G-01220 - XMOTOR ASSY |
| 427-S33-2121 - TUBE | 41D-93-21120 - PLATE MARK | 17M-21-46111 - PIPE |
| 423-03-11460 - TUBE | 42X-00-H0190 - O-RING | 56B-88-12470 - HOSE |
| 21K-27-33510 - PINION | 69824673 - PUMP | 5036455 - PLATE LOADG |
| 561-88-87371 - PLATE P | 175-33-24465 - GASKET | 6251-71-5151 - TUBE |
| 418-22-32810 - HOLDER | 98098773 - SEAL KIT | 20Y-54-38661 - COVER |
| 21T-54-69940 - COVER | 6252-71-5650 - CLIP | 418-06-31370 - RUBBER |
| 21T-60-12820 - BODY ASSY. | 203-01-71330 - AFTER COOLER | 20Y-970-7A10 - PLATE |
| 837070122 - GEAR | 17M-22-28270 - HOSE | 4A1-03-10840 - CONTROL BOX, |
| 416-02-A1180 - BRACKET | 42U-23-H0P30 - DISC | 423-01-21110 - BRACKET |
| 17M-30-59200 - PIN ASS'Y | 421-06-11711 - HORN | 6217-71-5550 - TUBE |
| 6136-72-6101 - FILTER ASS'Y | 22J-70-25420 - PIN | 6217-11-6520 - TUBE |
| 285-03-11160 - CUSHION | 417-01-41140 - BRACKET | 19M-27-11610 - GEAR |
| 6810-61-3160 - FAN | 20Y-27-42530 - COVER | 42N-02-11711 - HOSE |
| 21N-27-11230 - SPACER | 198-78-21190 - PIN | 195-71-31131 - BRACKET |
| 421-56-H0P22 - FENCE | 6150-18-1380 - SEAT | 20T-54-71700 - BOX |
| 9610255 - HOSE FLAP | 22L-973-1C10 - LOCK | 7826-20-9311 - CABLE |
| 5007289 - SWITCH JOYS | 566-20-A1300 - DRIVE SHAFT | 4555074 - PIN |
| 5251258 - HYDRAULIC HO | 426-925-A350 - ARM | 56B-07-22470 - BRACKET |
| 421-01-51160 - HOSE | 4602595 - INNER BOOM | 6732-21-3610 - GASKET,HYDRA |
| 203-70-43630 - BUSHING | 6162-53-5310 - BRACKET | 566-03-82120 - HOSE |
| 42C-S95-2112 - TUBE | 5078474 - TIRE | 921001330 - FAN BELT |
| 417-43-16210 - WASHER P60 | 201-32-13112 - SHOE | 21W-01-31140 - BRACKET |
| 900064C - ELBOW | 21P-57-K1151 - SEAT ASS'Y | 195-54-81551 - SEAL |
| 92358540 - HARNESS | 417-43-38130 - HOSE | 561-54-83160 - GLASS |
| 707-98-24710 - KIT,SERVICE | 707-86-55060 - TUBE | 6134-51-6631 - TUBE |
| 708-2J-15130 - SEAT | 421-22-12490 - SHAFT | 195-43-64331 - COVER |
| 2A5-06-11571 - WIRING HARNE | 925937C91 - LIGHT | 19M-13-27110 - HOUSING |
| 6506-21-4230 - HOUSING | 705-51-20070 - XPUMP ASS'Y | 418-54-A2320 - DOOR, RH |
| 421-U44-4270 - VALVE | 17M-06-43172 - WIRING HARNE | 198-72-53260 - BRACE |
| 21P-00-K1551 - DECAL | 569-95-64410 - HOSE | 208-54-51323 - COVER |
| 419-54-H1290 - ROD | 3890011S - SERVICE PT | 20Y-54-15740 - SPACER |
| 21K-54-74220 - SHEET | 207-01-61120 - BRACKET | 845510000 - SOLENOID VAL |
| 42C-12-11052 - BODY ASS'Y | 22J-62-1A121 - HOSE | 427-43-27890 - BLOCK |
| 90702940 - SEAL RING | 5062614 - RIM | 21M-27-11260 - THRUST WASHE |
| 3845400S - PAC, FUEL | 569-61-64340 - TUBE | 6212-61-3903 - TENSION ASS' |
| 79645173 - PIPE P60 | 208-62-72360 - HOSE | 427-871-5291 - PLATE |