Komatsu D65EXi/PXi-18 Crawler Dozer parts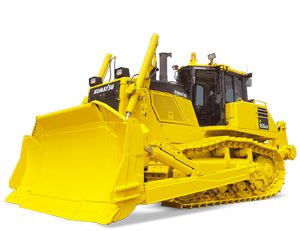 Komatsu D65EXi/PXi-18 Crawler Dozer - it is a big machine. It is a Crawler Dozer and works in difficult operating conditions. That's why this machine sometimes needs maintenance.
Our online parts store give you an access to more than 500 000 Komatsu parts that we have in our inventory.
Here is some more information about Komatsu D65EXi/PXi-18 Dozer:
ENGINE
Model -> Komatsu SAA6D114E-6
Type -> Common rail direct injection,
water-cooled, emissionised,
turbocharged, after-cooled diesel
Engine power
at rated engine speed -> 1.950 rpm
ISO 14396 -> 164 kW/220 HP
ISO 9249 (net engine power) -> 162 kW/217 HP
No. of cylinders -> 6
Bore × stroke -> 114 × 144,5 mm
Displacement -> 8,85 l
Fan drive type -> Hydraulic, reversible
Lubrication system
Method -> Gear pump, force lubrication
Filter -> Full flow
If you send us your request, we will make you an offer for original and Aftermarket Komatsu parts for your Komatsu D65EXi/PXi-18 Dozer.
Below is a small list of Komatsu parts for this equipment. However, if you are interested in something - please use the site search.
| | | |
| --- | --- | --- |
| 42U-54-26110 - PLATE | 426-926-3973 - STAY | 427-43-21562 - TUBE |
| 83078KF - LINK & SHOE | 700-85-56001 - VALVE | 709-12-00320 - BODY ASS'Y |
| 22U-54-21742 - BRACKET | 20Y-62-25140 - HOSE | 209-60-71111 - TANK |
| 21N-03-42141 - SHEET | 426-925-3981 - WASHER | 5249685 - FILTER ELEME |
| 21T-43-31220 - LEVER ASS'Y | 20P-98-71541 - OIL CHART | 20Y-46-42470 - SEAL |
| 569-54-81670 - SUPPORT ASSY | 20Y-54-51393 - GRIP | 17A-06-11641 - WIRING HARNE |
| 723-61-21100 - VALVE ASS'Y | 2A5-53-12840 - PLATE | 5077582 - HARNESS |
| 203-916-5130 - PLATE | 20668 - CORE EVAPOR | 423-U45-6360 - TUBE |
| 709-80-51600 - RELIEF VALVE | 28106 - GEAR | 82082KF - SPACER-.25 T |
| 423-15-05140 - SERVICE KIT | 5027178 - SOLENOID | 708-25-09650 - VALVE ASS'Y |
| 22J-62-16221 - HOSE | 708-7L-11120 - CASE | 20G-61-K1750 - GASKET |
| 423-04-51150 - HOSE | 4502108 - ASSY OIL PI | 42U-07-15140 - VALVE - HEAT |
| 419-43-17920 - WASHER | 419-62-21870 - HOSE | 6211-51-8110 - TUBE |
| 702-16-58630 - SPRING | 6215-71-4860 - BRACKET | 58D-MP-AK050 - PAN HARD ROD |
| 8233-62-3010 - HOSE | 23839 - RING, SEAL ( | 42T-56-H0R59 - BRACKET |
| 17M-61-51121 - HOSE | 207-70-00743 - ARM ASSEMBLY | 816214783 - PIPE |
| 8295-70-A301 - CHEEK PLATE | 81495KF - HOSE, HYD. 2 | 2A7-01-21291 - HOSE ASS'Y |
| 7823-36-6014 - CONTROLLER | 707-29-75210 - HEAD | 21T-68-32340 - FITTING |
| 424-70-A2302 - BOOM ASSY. | 6735-11-1840 - GASKET, CYL | 195-54-67111 - FENDER |
| 76712773 - PLUG | 20Y-30-28360 - SHAFT | 51306698 - SCREW |
| 5211828 - PIPE | 97433 - INSERT-S | 22B-62-35241 - HOSE |
| 6138-19-1310 - SEAT | 600-493-1101 - CONTROLLER A | 71127473 - CYLINDER ASY |
| 6219-71-5240 - BRACKET | 2A7-04-11111 - TANK | 707-99-59150 - SEAL KIT |
| 426-22-12310 - HUB | 392204013 - FLEX HOSE | 22M-62-14921 - HOSE ASSY. |
| 6215-11-6541 - TUBE | 42C-13-21351 - SHAFT | 6253-A0-AC00T4 - ENGINE ASS'Y |
| 62172840 - VALVE | 708-7R-12240 - SEAL, OIL | 5023804 - SCREW |
| 20E-60-K5680 - SELECTOR | 421-43-67721 - HOSE | 424-62-34110 - TEE |
| 287068R91 - CONE | 207-01-35150 - STOPPER | 419-62-23940 - TUBE |
| 427-43-A1020 - SPACER P6 | 22L-62-14323 - HOSE | 6210-11-8110 - COVER |
| 50476098 - SCREW | 19504 - FRAME, LEFT | 561-84-84412 - FENDER P6 |
| 232-70-53200 - CAP | 836647574 - PIPE | 421-62-55270 - HOSE |
| 423-03-41130 - OIL COOLER A | 419-09-11120 - DUST SEAL | 6215-11-5410 - PIPE |
| 17M-27-12210 - BOLT | 561-46-81980 - BRACKET | 426-06-32293 - WIRING HARNE |
| 7826-14-1501 - CONTROLLER | 423-60-51420 - CAP | 198-Z11-4140 - SEAL |
| 928010A - PIPE,TAIL | 21T-54-31570 - SEAL | 209-60-77230 - VALVE ASS'Y |
| 207-62-42151 - HOSE ASSY | 91324140 - HARNESS | 5067451 - SCREW |
| 707-36-14370 - PISTON | 612539C1 - STOP | 6115-11-1101 - XCYLINDER HE |
| 7818-64-5002 - CONTROLLER | 8295-72-1151 - PLATE | 195-979-7620 - SEAT P60 |
| 418-62-53670 - HOSE | 5198962 - FUEL FILTER | 5039918 - EXPANSION TA |
| 574018R1 - CONN | 707-11-75370 - CYLINDER | 417-926-3141 - LOCK |
| 42U-01-HOP01 - FILTER ELEM | 421-57-H0P93 - OPERATING AS | 707-97-07201 - HOUSING |
| 714-12-12111 - SHAFT ASSY | 385-11270481 - TUBE | 42A-56-56120 - WIPER BLADE |
| 416-875-1140 - HOSE | 326078R1 - CLAMP | 21X-54-11770 - PLATE |
| 206-63-73520 - XROD | 42N-62-19960 - PIPE | 723-63-31670 - RETAINER |
| 708-2K-12390 - WASHER | 6150-71-5161 - PIPE | 707-00-0Z512 - CYLINDER ASS |
| 425-15-11210 - HOUSING | 923048A - PIPE,EXHAUST | 235-53-31130 - PLATE |
| 20G-22-11410 - PINION | 4A1-06-11010 - SENSOR | 6735-K1-1140 - GASKET SET-U |
| 707-86-39130 - TUBE | 42C-46-15313 - HAND RAIL | 2A6-62-12470 - HOSE ASS'Y |
| 5002862 - ADAPTER ST F | 198-03-71340 - PLATE | 20Y-62-23570 - HOSE |
| 701-32-45250 - SPRING | 208-46-79311 - WEIGHT | 50979898 - SCREW |
| 56D-54-23750 - SHEET | 21T-04-31980 - BREATHER | 707-E1-01220 - CYLINDER ASS |
| 42W-07-34160 - RADIO FM 12V | 418-18-31701 - CONTROLLER | 21T-64-31650 - TUBE |
| 6215-31-3060 - METAL ASS'Y | 235-15-26180 - SPRING P | 677715C1 - SPACER |
| 600-815-2650 - GLOW PLUG | 58D-06-00242 - HARNESS,LADD | 58D-MP-AK040 - UPR HOIST PI |
| 56B-22-14000 - BRAKE ASSY L | 56B-06-16431 - WIRING HARNE | 42U-63-H0P32 - PISTON |
| 195-13-11550 - RIVET | 42A-01-51912 - CUSHION | 51683898 - UNION |
| 5053442 - CONE | 426-Z84-3311 - HANDRAIL | 209-64-11190 - TUBE |
| 23B-54-84170 - COVER | 207-06-76880 - WIRING HARNE | 22F-46-31810 - BUSHING |
| 6164-61-6681 - GASKET | 195-15-82570 - SPACER | 566-03-81131 - SUPPORT |
| 195-30-64132 - COVER | 21K-46-71160 - SHEET | 42C-62-12131 - SHEET |
| 203-62-15460 - HOSE | 5082350 - BEARING | 17A-61-41432 - HOSE |
| 198-54-78121 - COVER | 235-40-32340 - PLUG | 209-64-16550 - JOINT |
| 23B-54-85481 - STAY | 20Y-62-23210 - HOSE | 426-22-12540 - GEAR |
| 70042 - DISC | 21T-54-67440 - LADDER | 21W-62-42131 - HOSE |
| 65319 - CPSCRW | 709-74-92902 - VALVE ASS'Y | 421-43-15150 - SHAFT |
| 21M-03-22491 - SEAL | 562-13-56311 - COVER | 21T-06-64580 - JOINT |
| 90629640 - CONNECTING P | 925953C1 - COUPLING | 203-54-61553 - SHEET |
| 20Y-970-2B61 - PLATE | 17A-57-41113 - BRACKET | 6207-31-3530 - BUSHING |
| 21T-62-67390 - TUBE | 198-Z11-0030 - STEEL CAB AS | 22B-62-13720 - HOSE |
| 209-70-51160 - PIN | 22P-62-15282 - HOSE | 21N-62-41890 - HOSE ASS'Y |
| 235-61-16200 - VALVE ASY | 63545840 - HOSE | 22M-54-24501 - WINDOW ASSY |
| 22P-43-13261 - FRAME | 708-1W-04410 - CASE ASS'Y | 17M-61-24130 - SPACER |
| 721-32-15140 - ACCUMULATOR, | 58D-06-01611 - BRACKET A. | 76702973 - SCREW PLUG |
| 325005R1 - RETAINE | 84875 - BOLT | 8296-79-1110 - TUBE |
| 22U-03-21671 - SHEET | 5229688 - SENSOR | 707-76-11160 - BUSHING |
| 6150-29-8050 - THRUST BEARI | 21W-62-46352 - TUBE | 566-54-8M751 - HANDRAIL |
| 428-13-21000 - TORQ. CONVER | 37C-62-13420 - FILTER - HYD | 205-54-72411 - MAT |
| 4691827 - TOOL | 721-10-10350 - CYLINDER | 51627798 - HOSE |
| 21W-06-41610 - BUZZER | 175-49-22471 - CLAMP | 708-1L-00340 - PUMP ASS'Y |
| 417-93-42131 - OIL CHART | 562-01-32160 - FLANGE | 421-U12-3102 - CLEANER ASS' |
| 419-93-31430 - PLATE | 205-70-71320 - PIN | 58F-80-00610 - SCREW |
| 23B-43-81251 - HOSE | 723-46-17300 - CASE ASS'Y | 9606564 - ADAPTER 16 J |
| 600-311-9910 - COVER | 20N-62-31270 - NIPPLE | 427-06-26120 - WIRING HARNE |
| 20E-54-K5544 - HOOD ASS'Y | 17A-03-23171 - BRACKET | 42C-16-05020 - SERVICE KIT |
| 6209-11-4780 - HOSE | 234-32-11630 - DIAPHRAGM | 418-926-3891 - HARNESS, WIR |
| 56D-86-36741 - COVER | 21N-54-39414 - FRAME | 198-61-51442 - HOSE ASS'Y |
| 2A5-62-18883 - HOSE | 6218-21-3150 - BUSHING | 708-2L-06880 - BLOCK ASS'Y |
| 88913 - ELEMENT | 21S-62-22341 - HOSE | 862760821 - ENGINE 66EW |
| 56D-03-31460 - SHROUD | 5072923 - MOUNTING | 566-54-61110 - PLATE |
| 20G-23-K1560 - WASHER | 569-54-64640 - COVER | 836146993 - WASHER |
| 21K-00-41510 - PLATE | 195-27-11512 - GASKET | 21Y-978-1260 - PLATE |
| 23092KF - HOSE ASSEMBL | 600-181-2471 - WING NUT | 419-926-5591 - SHEET |
| 41E-15-12660 - GEAR | 569-89-82210 - GUARD | 566-93-8K250 - PLATE |
| 426-46-64730 - BRACKET | 418-07-33720 - PLATE | 20T-54-74360 - INSULATOR |
| 362-56-42690 - BLADE | 711-04-11180 - O-RING | 427-43-21660 - TUBE |
| 6746-11-9250 - TUBE | 207-46-44470 - SHEET | 426-46-A2660 - BLOCK,MOUNTI |
| 709-14-11790 - SPRING | 6132-11-5810 - GASKET | 582-01-12910 - NIPPLE |
| 51469798 - HOSE | 22B-30-16110 - ROLLER | 21U-62-21230 - TUBE |
| 42W-09-H2390 - HOSE ASSY. | 419-01-B3110 - ENGINE | 684926C91 - PACKAGE |
| 8224-60-2520 - VALVE ASS'Y | 20Y-53-12371 - COVER | 720-1B-03220 - PUMP ASS'Y |
| 23B-54-B1140 - DOOR | 208-03-41710 - SEAL | 21T-64-31730 - BRACKET |
| 195-69-21120 - BRACKET | 707-01-0J772 - XBUCKET CYLI | 561-03-61511 - CAP P60 |
| 5047094 - BRAKE VALVE | 42U-64-23110 - ACTUATER | 23B-22-32200 - SHIM ASS'Y |
| 76381573 - PIPE | 723-47-23103 - VALVE ASS'Y | 421-04-31211 - SEAL |
| 888011056 - HOSE | 42C-46-15344 - HANDRAIL | 20Y-54-61122 - COVER |
| 21T-06-71410 - COVER | 702-16-01131 - VALVE,PILOT | 42U-54-11350 - LOCK |
| 58E-65-00021 - TAG,TB27-ID- | 625857C1 - IMPELLE | 561-89-67610 - CARD READER |
| 569-54-41541 - GUARD | 6110-83-4813 - HEATER SIGNA | 56D-02-57340 - HOSE |
| 208-62-41423 - HOSE ASS'Y | 56B-03-31422 - TUBE | 8296-70-7250 - COVER |
| 5074325 - COUPLING | 17A-54-25570 - COVER | 237-43-17250 - COVER |
| 17A-49-17341 - HOSE | 427-54-11320 - BAFFLE | 53060387 - SCREW |
| 20K-62-34141 - PLATE | 706-8H-51150 - RING | 6219-71-6510 - TUBE, FUEL |
| 18437 - CABLE, BATTE | 885411438 - COVER | 707-36-13950 - PISTON |
| 425-07-21121 - CONTROLLER | 42Y-00-H2020 - ORING | 6212-16-5130 - PLATE |
| 207-27-33520 - SPACER | 22M-54-14740 - PLATE | 723-26-14611 - SPRING |
| 209-06-72140 - SWITCH | 205-03-71530 - CAP | 22M-70-00390 - ARM ASS'Y |
| 42R-09-H1240 - HOSE ASSY | 22U-03-42270 - SEAL | 848101145 - FILTER |
| 21N-63-02041 - XCYL ASSM | 79600473 - OIL SEAL | 198-06-63140 - WIRING HARNE |
| 20G-22-K1150 - NUT | 208-00-75160 - PLATE | 20Y-62-52474 - BRACKET |
| 707-02-00360 - CYLINDER ASS | 198-32-77210 - SHOE P | 658451C1 - PLATE |
| 63615140 - BUSHING | 21S-06-31122 - CABLE | 51893998 - BOLT |
| 674343C1 - BRG SET | 37A-60-11240 - SPACER | 793-520-1821 - NIPPLE |
| 89581K - CLAMP,AIR IN | 6217-81-8740 - BOOT | 20Y-979-8412 - AIR CONDITIO |
| 42N-856-1450 - PIN | 17M-30-00420 - SHIM ASSY | 6205-11-5130 - MANIFOLD |
| 425-S33-2440 - SHAFT | 206-26-73130 - SHAFT | 306410131 - PIPE |
| 419-S62-4510 - BRACKET | 418-03-10180 - HOSE | 419-926-5621 - WIRING HARNE |
| 87207440 - AXLE | 22M-62-16620 - HOSE | 427-70-14173 - TUBE |
| 6261-71-7110 - TUBE | 209-64-16640 - HOSE ASS'Y | 51681998 - HOSE |
| 5058501 - VALVE | 6261-11-8370 - BRACKET | 195-27-34111 - HUB |
| 421-54-35290 - SHEET | 5070660 - PLATE | 21T-30-67150 - PACKING |
| 21T-54-34590 - BRACKET | 6110-21-6540 - PIN | 28885 - COMPENSATOR- |
| 198-03-71321 - HOSE | 79287373 - QUADRING | 23B-43-83130 - WASHER |
| 425-03-23421 - GUARD | 723-60-27200 - VALVE ASY,RE | 706-75-01461 - XMOTOR ASS'Y |
| 195-54-75732 - BAR | 5079616 - COUPLING | 562-61-00020 - PEDAL A.,BRK |
| 58E-00-01110 - 179 FACE PLA | 428-54-25263 - HANDRAIL | 208-70-51130 - TUBE |
| 567-61-72220 - TUBE | 42W-70-H0P08 - CYLINDER | 17A-60-51150 - HOSE |
| 569-22-70306 - BRAKE ASSY | 419-22-11651 - WASHER | 600-411-1912 - CORROSION RE |
| 5064883 - LINK | 22F-979-3321 - HOSE | 423-30-41501 - RIM ASSEMBLY |
| 207-70-62B52 - PIPE | 17344KF - CONNECTOR, S | 17A-50-11120 - BUSHING |
| 708-2L-25542 - SEAT | 20Y-60-31420 - FILTER ASSY. | 56B-03-21820 - BRACKET |
| 207-54-78180 - SHEET | 56B-54-11512 - STAY | 6745-12-5110 - MANIFOLD,EXH |
| 21537299 - TUBE 1=1 ME | 195-60-19234 - TUBE | 426-22-12810 - ROLLER BEARI |
| 56B-54-52360 - COVER | 20S-70-21221 - SHAFT | 5043021 - VALVE BODY |
| 561-40-42650 - PLATE | 561-06-83370 - HEAD LAMP | 6030238 - LOCK RING |
| 37A-62-13222 - HOSE | 29440 - SHAFT SEAL | 17M-30-00590 - BOGIE ASS'Y |
| 17M-61-51170 - HOSE | 20Y-53-12850 - GLASS | 707-01-0J050 - CYLINDER ASS |
| 4A1-30-10130 - WIPER | 6261-11-4520 - BRACKET | 42U-23-H0P09 - BREATHER |
| 308392R4 - PISTON | 6138-11-8850 - HOSE | 705-18-37810 - GEAR |
| 708-3S-13160 - WASHER | 428-54-25210 - HANDRAIL | 5263557 - ACCUMULATOR |
| 2A6-62-11270 - HOSE | 20M-43-71161 - COVER | 5258213 - O-RING |
| 425-62-23470 - PLATE | 5083517 - CONTROL LEVE | 942500C1 - SWITCH |
| 5277081 - TANK HEATER | 22U-62-87310 - TUBE | 3060566R2 - GASKET |
| 21M-60-21140 - STRAINER | 22M-60-11960 - ELBOW ASSY. | 418-07-33474 - COVER |
| 707-01-0J270 - CYLINDER ASS | 56B-02-51310 - TUBE ASS'Y | 5023525 - BOLT |
| 209-06-41180 - WIRING HARNE | 203-63-75370 - TUBE | 419-17-52830 - HOLDER |
| 708-27-14480 - COLLAR | 5056655 - HOSE FLAP | 700-70-82000 - RELIEF VALVE |
| 5607640 - GROMMET | 51786898 - HOSE | 5253358 - SAW BAR CLAM |
| 799-601-9000AC - CASE | 425-15-32382 - SPACER | 20T-26-81250 - PIN |
| 56D-83-16190 - WIRE P60 | 21N-62-34690 - HOSE ASS'Y | 51757698 - HOSE ASSY |
| 58B-06-31000 - SWITCH,ASY P | 76898473 - ADJUSTMENT A | 19625KF - HOSE ASSEMBL |
| 5055044KF - SEAT BELT | 90731040 - CLAMP | 19M-43-33151 - RUBBER |
| 58F-54-30401 - BRACKET | 425-15-22241 - GEAR | 705-51-20A50 - PUMP ASS'Y |
| 419-Z13-4140 - WIRING HARNE | 5068778 - NUT | 2A6-54-12721 - SHEET |
| 423-62-H3960 - BRACKET | 705362C1 - SEAL | 711-66-00340 - COVER ASS'Y |
| 22U-54-17470 - COVER | 37247299 - UNION | 21T-53-33331 - COVER |
| 75590N - AIR CLEANER | 56E-15-17260 - GEAR | 562-13-56620 - SPRING |
| 91104540 - PIN | 427-46-11411 - SHIM | 88338040 - PIPE, WATER |
| 22L-46-31810 - BUSHING | 37A-01-11330 - SUPPORT,LH F | 561-22-700A7 - AXLE ASS'Y P |
| 939677C4 - PIN | 273-61-66100 - MOTOR | 51514098 - UNION |
| 6754-81-6930 - SUPPORT | 235-06-13120 - LAMP | 426-54-24133 - LADDER |
| 724-00-51150 - O-RING | 195-71-61350 - BRACKET | 421-43-21850 - SPRING |
| 20C-43-11320 - YOKE | 58E-SM-AK020 - SPNDL MAINT | 421-S95-5740 - VALVE |
| 617414C1 - SHIM | 50512698 - BOLT | 6261-71-5510 - HOSE |
| 74136 - GASKET | 207-62-31330NK - CLAMP | 42T-64-23220 - LEVER |
| 19M-30-11820 - COVER | 21904 - REGULATOR, P | 20726 - CONTROL ASSE |
| 6545-01-0020 - CATALYZER | 22P-54-12531 - SHEET | 955307 - SCREW |
| 836855756 - WASHER | 561-54-61930 - BRACKET | 864976505 - ENGINE ASS'Y |
| 427-S95-3461 - PIN | 76091073 - GASKET | 423-07-23190 - SHEET |
| 6262-11-8710 - BRACKET | 5210274 - HYD HOSE | 423-62-51410 - TUBE |
| 6245-71-5950 - CLIP | 709-13-12501 - CONTROL VALV | 56C-61-13662 - RUBBER |
| 69037773 - RING,SEAL | 569-85-81420 - BRACKET | 421-54-43560 - GUIDE |
| 5024236 - WASHER | 816214982 - TIE ROD LH | 707-99-59141 - SEAL KIT |
| 419-43-57860 - UNION | 8248-70-5180 - BOLT | 427-Z89-1540 - BRACKET |
| 706-73-75130 - SPRING | 23275KF - PRESSURIZER/ | 561-02-A1550 - BRACKET |
| 425-03-42290 - SHROUD | 23B-27-11441 - ROD END | 421-33-31730 - CAP |
| 425-46-32171 - SUPPORT | 42A-70-51510 - PIN | 22B-979-1830 - SENSOR |
| 926003A - PIPE,TAIL | 22K-62-18110 - HOSE | 17A-03-41361 - CUSHION |
| 42T-09-H2340 - HOSE | 708-1W-26740 - SLEEVE | 20T-973-7240 - SHAFT |
| 419-02-62111 - HOSE | 42W-63-H0P05 - CYLINDER | 195-54-67321 - COVER |
| 799-601-9070A - ADAPTER | 198-61-31151 - BUSHING | 2A6-01-12231 - FLANGE |
| 6210-41-4541 - VALVE | 417-T80-3890 - BRACKET | 566-03-6A311 - TANK ASS'Y |
| 20Y-979-6191 - SENSOR | 700-24-52001 - VALVE | 66056240 - BUSH |
| 70878 - RING | 21S-06-22211 - CABLE | 614703247 - SEAL |
| 5035869 - HYD. CYLINDE | 17M-78-22120 - TUBE | 201-26-62360 - GAUGE |
| 569-22-72870 - NUT | 89013A - PIPE,STACK | 4A1-979-0260 - DIFFUSER, AI |
| 22U-62-22441 - HOSE | 427-54-A1720 - PLATE LH | 51607098 - HOSE |
| 206-32-A0220 - SHOE | 324044R1 - SEAL | 416-17-33440 - SHIM |
| 707-98-15620 - KIT, CYL SEA | 423-925-3770 - HOLDER | 423-01-61141 - HOSE |
| 5031081 - AIR FILTER/B | 561-88-75330 - COVER | 424-62-43551 - ELBOW |
| 418-43-27910 - COVER | 175-30-34311 - BOLT | 3F1078062 - CABLE |
| 421-46-26110 - TUBE | 844200660 - PROTECTION | 277181R91 - SEAL |
| 235-27-11921 - INSERT | 438-06-0040 - VALVE,BLOCK | 427-62-25580 - UNION |
| 5213616 - HOOD | 22M-54-22860 - WASHER | 206-54-A3521 - HANDRAIL |
| 424-01-41161 - HOSE | 419-12-61110 - COUPLING | 837070036 - GEAR |
| 20Y-53-15140 - PLATE_____P6 | 569-03-88852 - SEAL | 6151-61-4430 - PLATE |
| 708-27-08711 - VALVE ASS'Y | 209-00-41490 - PLATE | 5207558 - CABLE |
| 6743-81-9170 - COVER | 423-Z23-4150 - WIRING HARNE | 89834K - HOSE,RUBBER |
| 421-00-H0530 - VALVE | 19M-06-18170 - VALVE ASS'Y | 30342840 - BUSHING FREE |
| 17A-15-42710 - SPACER | 23A-27-11130 - HUB | 566-33-81111 - CYLINDER |
| 206-06-42115 - WIRING HARNE | 816214684 - LEFT, WINDOW | 827010290 - SPACER |
| 76778173 - PINION | 203-62-65360 - HOSE | 426-03-33611 - TANK |
| 419-44-12120 - PISTON ASS'Y | 21N-27-31120 - GEAR | 198-Z11-2872 - COVER |
| 707-56-70650 - SEAL, DUST | 418-06-H2200 - WIRING HARNE | 207-60-51210 - VALVE ASS'Y |
| 419-03-48130 - COOLER | 209-64-12211 - HOSE | 195-03-55190 - TUBE |
| 56B-06-16930 - BULB | 5075375 - PLUG | 22M-973-1540 - HOSE |
| 425-963-1680 - SHAFT | 312648646 - RUBBER | 6240-71-1910 - ELBOW |
| 600-184-1671 - O-RING | 58C-22-12101 - CARRIER ASS' | 205-54-32381 - SHEET |
| 6110-23-6741 - GASKET | 21D-04-11380 - FILTER | 566-22-72531 - GEAR |
| 6751-81-2611 - PULLEY | 425-13-05201 - SERVICE KIT | 561-16-81480 - JOINT |
| 20S-06-13230 - COVER | 6754-71-5910 - BRACKET____P | 19M-911-1250 - HOSE |
| 21M-38-11140 - GASKET | 723-11-01061 - VALVE ASS'Y | 6251-61-7640 - TUBE |
| 421-U44-5850 - HOSE | 195-22-72350 - TUBE | 561-16-81522 - TUBE P60 |
| 5025750 - DRIVE SHAFT | 569-74-81X40 - PLATE | 42W-40-H0P11 - WASHER |
| 23B-63-18121 - ROD | 419-03-31531 - PLATE | 23S-47-26940 - BOLT |
| 198-61-31161 - SEAL | 708-7T-00770 - MOTOR ASS'Y | 419-22-22420 - SHAFT |
| 707-99-53020 - CYLINDER KIT | 72330 - PLATE | 198-911-7980 - HOSE |
| 178-33-13250 - PIN | 600-211-1930 - SENSOR | 426-46-33240 - SHIM P60 |
| 5216047 - BLOCK | 426-54-47610 - RADIATOR GUA | 6252-51-8120 - TUBE |
| 206-62-71020 - HOSE | 209-62-73741 - TUBE | 58E-06-01791 - CABLE,4/0 RE |
| 333074R1 - SPRING | 203-979-6670 - HOSE | 20Y-970-4512 - GUARD |
| 418-54-44181 - BRACKET | 6141-55-5630 - NIPPLE | 427-35-12431 - TUBE |
| 65234233 - LENS | 21M-54-22541 - COVER | 425-56-21840 - COVER |
| 942314 - SCREW | 42W-06-12170 - HARNESS | 37290899 - FITTING |
| 8240-54-4621 - COVER | 6131-82-8102 - XTURBOCHARGE | 417-T90-4312 - TUBE |
| 21N-63-52321 - XROD, PISTON | 20Y-62-45290 - TUBE | 20Y-979-6261 - FILTER |
| 17M-32-02440 - SHOE ASS'Y | 426-06-11570 - BRACKET | 6643314 - SOLENOID VAL |
| 790-301-1220 - NIPPLE | 569-52-11130 - SPACER | 42T-09-H0900 - HOSE |
| 27013140 - VALVE | 195-01-31130 - PLATE | 419-14-31132 - BRACKET |
| 419-22-23420 - HOUSING | 566-02-8A140 - BRACKET | 6736-71-4261 - TUBE#6 |
| 418-18-32220 - HOSE | 21N-06-33562 - WIRING HARNE | 707-52-11651 - BUSHING |
| 42C-03-17740 - BRACKET | 58F-06-02940 - BRACKET | 17M-49-49230 - HOSE |
| 707-99-72270 - SERVICE KIT | 423-15-12220 - GEAR | 962905 - SCREW HHC |
| 561-50-85002 - XSUSPENSION | 5236359 - WASHER | 21T-62-86140 - HOSE |
| 708-8F-35230 - PLATE | 723-26-16880 - BOLT | 20Y-62-25232 - BRACKET |
| 561-02-A2310 - TUBE STR | 6219-71-5810 - TUBE, FUEL | 397063R1 - ELEMENT |
| 706-73-90180 - OIL SEAL | 85068KF - CLAMP, SADDL | 90846040 - CONTROL ASS' |
| 6127-31-1390 - DOWEL PIN | 6736-11-4610 - T-BOLT CLAMP | 65571740 - WASHER |
| 58B-54-02860 - PAD,TAPPED | 416-06-52211 - WIRING HARNE | 428-13-11510 - TURBINE |
| 392806007 - FLEX HOSE | 707-88-36560 - PLATE | 878040236 - KIT CASE CON |
| 426-02-21130 - MUFFLER | 4A1-62-20360 - HOSE ASSY | 56B-88-12330 - COVER |