Spare parts for Caterpillar wheel loaders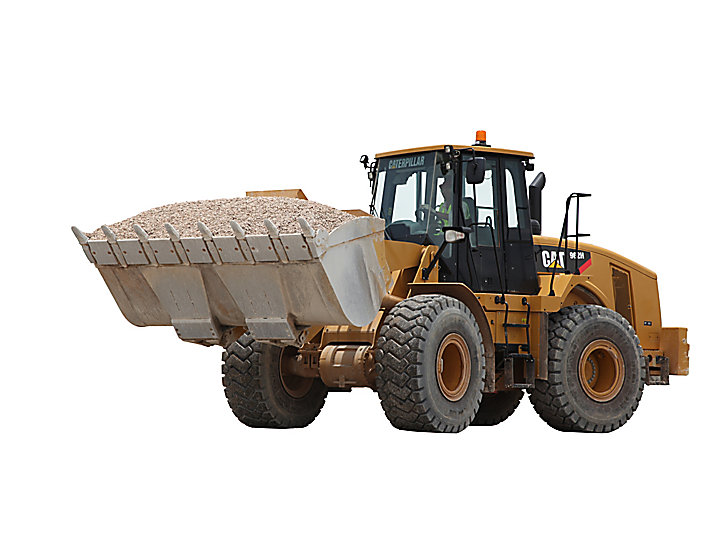 All spare parts for wheel loader
Caterpillar
can be found at affordable prices, the company Heavy Equipment Spare Parts. Caterpillar is well known for its heavy equipment, able to cope with the heavy work; Nevertheless, for the good work of art need the appropriate parts. Buying quality parts, you save time and money, and your equipment works well and brings you profit. Store Heavy Equipment Spare Parts offers aftermarket and original spare parts for all your needs.
Of faulty equipment is useless, therefore, to keep your business running smoothly, make sure that you purchase the best parts to maintain excellent working condition of your equipment. Idle equipment is easy to work with your company, and the longer this simple, the more money you lose. Knowing that you will be able to obtain the necessary parts of Heavy Equipment Spare Parts at the right time, you will be able to better cope with the workload and faster return to work. Due to the rapid delivery and low prices, you can be sure that your equipment will be repaired and will operate as a new without significant repair costs. You will enjoy how much money you can save on spare parts for wheel loaders
of Caterpillar
, buying them from Heavy Equipment Spare Parts - best parts supplier. Our experts work with clients - real professionals; they will help you with any questions. Please Heavy Equipment Spare Parts today and get a free price quote.
| | | | |
| --- | --- | --- | --- |
| 7K1839-WASHER | 9K8627-SHIELD | 5L3773-GASKET | 8L6557-ADAPTER |
| 7K1840-WASHER | 9K8757-RODEND | 5L3979-VEEBELT1/2X37.5 | 8L8227-SEALA |
| 7K1864-SEAL | 9K8943-CYLINDER | 5L4197-PIN | 8L8413-TIE |
| 7K1978-SEAL | 9K9143-GASKET | 5L4398-BOLT | 8L8500-BEARING |
| 7K2016-SPACER | 9K9205-TUBEAR | 5L4504-CLIP | 8L8564-MOUNTING |
| 7K2017-NUT | 9K9731-SPACER | 5L4507-SCREW | 8L8598-ROD-END |
| 7K2018-SEAL | 0L0139-CAPSCRE | 5L4751-RING | 8L8601-SPACER |
| 7K2020-BUSHING | 0L0364-LOCK | 5L4758-SEALOR | 8L8883-SHAFT |
| 7K2089-BOLT | 0L0472-BOLT | 5L4759-SEALORIN | 8L9137-CAP |
| 7K2135-BEARING | 0L0478-BOLT | 5L4776-SEAL | 8L9790-SPRING |
| 7K2507-SPACER | 0L0638-LOCK | 5L4940-GASKET | 8L9795-FLANGE |
| 7K2558-WASHER | 0L0639-BOLT | 5L5014-VEEBELT | 8L9801-LAMP |
| 7K2722-FILTER | 0L0765-STUD | 5L5015-VEEBELT | 8L9811-RING |
| 7K2830-SEAL | 0L0796-LOCK | 5L5032-SEAL | 9L0865-BUSHING |
| 7K3007-GASKET | 0L0827-PLUG | 5L5180-WASHER | 9L0894-VBELT1/2X52 |
| 7K3106-DIAPHRAG | 0L0829-HANDLE | 5L5500-SWITCH | 9L0895-BELTSET |
| 7K3176-COUPLING | 0L0932-LOCK | 5L5840-WASHER | 9L1026-CLAMP |
| 7K3272-TUBEA | 0L0955-SPRING | 5L6267-WASHER | 9L1047-LOCKNUT |
| 7K3301-TUBEA | 0L1022-PLUG | 5L7200-SCREW | 9L1048-LOCKNUT |
| 7K3302-TUBEA | 0L1024-PLUG | 5L7441-RESISTOR | 9L1106-BELTSET |
| 7K3304-NUT | 0L1026-PLUG | 5L7442-SENDING | 9L1127-VEEBELTSET |
| 7K3434-SCREW | 0L1124-GASKET | 5L7443-UNIT | 9L1129-BELTSET |
| 7K3658-RING | 0L1138-BOLT | 5L7464-GASKET | 9L1480-GASKET |
| 7K3703-STRIP | 0L1143-CAPSCRE | 5L7631-CLAMP | 9L1512-GASKET |
| 7K3704-STRIP | 0L1169-CAPSCRE | 5L7632-SUPPORT | 9L1539-GASKET |
| 7K3735-SHIMPAC | 0L1170-HANDLE | 5L7634-ELBOW | 9L1553-VBELT1/2X55 |
| 7K4129-FITTING | 0L1178-CAPSCREW | 5L7635-ELBOW | 9L1554-BELTSET |
| 7K4201-NUT | 0L1213-GASKET | 5L7819-GASKET | 9L1557-BELTSET |
| 7K4370-BOLT | 0L1250-LOCK | 5L8484-GASKET | 9L1633-GASKET |
| 7K4937-PISTON | 0L1319-WASHER | 5L8854-RING | 9L1657-STUD |
| 7K4942-SCREW | 0L1328-BOLT | 5L8855-RING | 9L1658-STUD |
| 7K5413-CUSHION | 0L1329-CAPSCREW | 5L8983-SPRING | 9L1827-GASKET |
| 7K5448-CUP | 0L1351-CAPSCRE | 5L8991-GASKET | 9L2006-GASKET |
| 7K5449-CONE | 0L1352-CAPSCRE | 5L8992-COVER | 9L2131-SCREW |
| 7K5634-COVER | 0L1407-FERRULE | 5L9018-SCREW | 9L2169-ELEMENT |
| 7K6058-BOLT | 0L1558-BOLT | 5L9457-NUT | 9L2252-GASKET |
| 7K6117-WASHER | 0L1559-BOLT | 5L9656-CONE | 9L2295-BOLT |
| 7K6416-GROMMET | 0L1648-BOLT | 5L9738-COUPLING | 9L2532-GASKET |
| 7K6419-FAN | 0L1732-BOLT | 6L1540-GASKET | 9L2685-BALLJOINT |
| 7K6432-RETAINER | 0L2061-DOWEL | 6L1576-GASKET | 9L2919-CLAMP |
| 7K6454-HOSEA | 0L2070-CAPSCRE | 6L1597-GASKET | 9L3617-SPRING |
| 7K6958-SHAFT | 0L2072-CLIP | 6L1648-SEALOR | 9L3626-SPACER |
| 7K8111-CUSHION | 0L2119-WASHER | 6L1649-SEALOR | 9L3690-AIRCLNR |
| 7K8209-REPAI-BR | 0L2125-LOCK | 6L1650-SEALOR | 9L4023-STUD |
| 7K8229-SHAFT | 0L2288-PLUG | 6L1651-SEALOR | 9L4990-WEIGHTA |
| 7K8332-INSERT | 0L2315-BOLT | 6L1694-GASKET | 9L5120-HOSEA |
| 7K8472-FINGERA | 0L2341-NUT | 6L1698-SPACER | 9L5125-FITTING |
| 7K8519-TANKA | 1L0270-GASKET | 6L1756-BOLT | 9L5126-HOSEA |
| 7K8659-WASHER | 1L0480-FITTING | 6L1883-GASKET | 9L5134-ROD |
| 7K8660-SPRING | 1L0482-FITTING | 6L1884-GASKET | 9L5158-HOSEA |
| 7K8876-CUP | 1L0509-CAPSCREW | 6L1962-NUT | 9L5176-SPRING |
| 7K8877-CONE | 1L1118-FITTING | 6L2280-ROD | 9L5254-FITTING |
| 7K8924-BUZZER | 1L1486-SPACER | 6L2288-ROD | 9L5311-HOSEA |
| 7K9197-ELBOW | 1L2279-ELBOW | 6L2672-GASKET | 9L5312-HOSEA |
| 7K9201-SEAL | 1L3046-WASHER | 6L2960-RING | 9L5515-LINEASSY |
| 7K9202-SEAL | 1L3047-WASHER | 6L2961-RING | 9L5516-LINEASSY |
| 7K9203-SEAL | 1L3162-RING | 6L3005-CLAMP | 9L5519-MANIFOLD |
| 7K9204-SEAL | 1L3768-RING | 6L3046-GASKET | 9L5520-MANIFOLD |
| 7K9205-SEAL | 1L3769-RING | 6L3098-GASKET | 9L5521-MANIFOLD |
| 7K9206-SEAL | 1L3833-SPACER | 6L3184-GASKET | 9L5650-SEAL |
| 7K9207-SEAL | 1L4076-STUD | 6L3352-GASKET | 9L5810-HOSEA |
| 7K9208-SEAL | 1L4418-SPRING | 6L3398-GASKET | 9L5836-COUPLING |
| 7K9209-SEAL | 1L4775-RING | 6L3401-GASKET | 9L5839-COUPLING |
| 7K9210-SEAL | 1L5072-DOWEL | 6L3408-VBELT1/2X47.5 | 9L5854-BAND |
| 7K9211-SEAL | 1L5081-SPACER | 6L3483-COVER | 9L5855-SHIM |
| 7K9212-SEAL | 1L5316-PIN | 6L3528-GASKET | 9L5856-SHIM |
| 7K9213-SEAL | 1L5987-UNION | 6L3616-FITTING | 9L5857-SHIM |
| 7K9214-SEAL | 1L6377-BUTTON | 6L3961-COTTER | 9L5858-SHIM |
| 7K9216-SEAL | 1L6561-BUTTON | 6L3962-COTTER | 9L5908-GASKET |
| 7K9217-SEAL | 1L7205-BEARING | 6L3963-COTTER | 9L5961-ADAPTER |
| 7K9218-SEAL-LIP | 1L7388-RING | 6L3964-COTTER | 9L5981-DIVIDER |
| 7K9219-SEAL | 1L7518-CONE | 6L4081-BEARING | 9L6074-GROMMET |
| 7K9220-SEAL | 1L7583-CAP | 6L4082-RACE | 9L6125-V-BELT1/2X54 |
| 7K9221-WASHER | 1L8490-RING | 6L4088-STUD | 9L6128-VEEBELT |
| 7K9223-WASHER | 1L8497-RING | 6L4100-VEEBELT | 9L6130-VEEBELT |
| 7K9225-WASHER | 1L8777-GASKET | 6L4428-STUD | 9L6230-PUMP |
| 7K9226-WASHER | 1L8793-CAPSCREW | 6L4497-GASKET | 9L6233-RINGTOP |
| 7K9227-WASHER | 2L1224-FITTING-CAP | 6L4714-FILTERA | 9L6329-BLOCK |
| 7K9343-PIN | 2L1627-GASKET | 6L4716-GASKET | 9L6371-ROD |
| 7K9360-PIN | 2L1699-PIN | 6L4725-CLAMP | 9L6378-ADAPTER |
| 7K9528-BEARING | 2L1701-CAPSCREW | 6L4783-BOLT | 9L6422-SPRING |
| 7K9549-BRGSLEE | 2L1740-RING | 6L4784-BOLT | 9L6439-BOOT |
| 7K9572-BRGSLEE | 2L2685-CLIP | 6L4907-GASKET | 9L6447-SPRING |
| 7K9589-BRGSLEE | 2L3331-UNION | 6L4911-GASKET | 9L6448-SPRING |
| 7K9593-BRGSLEE | 2L3402-SWITCH | 6L4915-GASKET | 9L6449-SPRING |
| 7K9601-BRGSLEE | 2L3650-PIN | 6L5270-GASKET | 9L6467-GASKET |
| 7K9640-BRGSLEE | 2L4238-MOUNT | 6L5305-GASKET | 9L6492-DAMPER |
| 7K9642-BRGSLEE | 2L4730-GASKET | 6L5311-GASKET | 9L6508-SPRING |
| 7K9791-SEAL | 2L5271-BALLBEA | 6L5359-SEALORING | 9L6509-WEIGHTA |
| 7K9990-PIN | 2L5317-SCREW | 6L5362-GASKET | 9L6588-SPRING |
| 8K0012-LEVER | 2L5893-PIN | 6L5369-GASKET | 9L6639-VBELT5/8X57 |
| 8K0042-GEAR | 2L5894-PIN | 6L5461-GASKET | 9L6646-VEEBELT |
| 8K0066-SHIM | 2L5970-SLEEVE | 6L5464-GASKET | 9L6648-V-BELTS |
| 8K0067-SPACER | 2L6267-NUT | 6L5465-GASKET | 9L6657-COUPLING |
| 8K0287-CAP | 2L6726-RING | 6L5490-GASKET | 9L6724-V-BELTS |
| 8K0444-BAR | 2L7985-SEAL | 6L5498-GASKET | 9L6729-COUPLING |
| 8K0456-WASHER | 2L8050-TERMINAL | 6L5503-GASKET | 9L6863-BODYA |
| 8K0508-SPRING | 2L8052-TERMINAL | 6L5553-GASKET | 9L6884-NOZZLEA |
| 8K0509-PLATE | 2L8054-TERMINAL | 6L5556-GASKET | 9L6892-COLLAR |
| 8K0510-RETAINER | 2L8058-TERMINAL | 6L5567-GASKET | 9L6893-BONNET |
| 8K0582-SHIMPAC | 2L8066-TERMINAL | 6L5766-GASKET | 9L6910-GASKET |
| 8K0708-SHIMPAC | 2L8067-TERMINAL | 6L5769-WASHER | 9L6924-GASKET |
| 8K0709-SHIMPAC | 2L8068-TERMINAL | 6L5773-GASKET | 9L6937-BEARING |
| 8K0710-SHIMPAC | 2L8069-TERMINAL | 6L5874-ROD | 9L6958-HOSEA |
| 8K0712-SHIMPAC | 2L8071-TERMINAL | 6L5897-BOLT | 9L7028-DOWEL |
| 8K0860-SHIM-PAC | 2L8074-TERMINAL | 6L6035-DOWEL | 9L7032-DOWEL |
| 8K0968-ELBOW | 2L8075-TERMINAL | 6L6487-GASKET | 9L7034-WASHER |
| 8K1115-BUMPER | 2L8076-TERMINAL | 6L6489-GASKET | 9L7235-SHIM |
| 8K1207-PIN | 2L8077-TERMINAL | 6L6580-GASKET | 9L7630-GASKET |
| 8K1253-RODEND | 2L8078-TERMINAL | 6L6723-BOLT | 9L7631-CLIP |
| 8K1255-PIN | 2L8079-TERMINAL | 6L7283-BOLT | 9L7657-PLUG |
| 8K1724-SPACER | 2L8919-DISCONNE | 6L7363-STUD | 9L7669-NUT |
| 8K1725-SHIM-PACK | 2L9038-NUT | 6L7442-STUD | 9L7675-ADAPTER |
| 8K1727-SHIM | 3L0526-BOLT | 6L7456-GASKET | 9L7682-VALVE-IN |
| 8K1728-SHIM-PAC | 3L0625-GASKET | 6L7751-RODEND | 9L7683-VALVEEX |
| 8K1983-BOOT | 3L1425-BEARING | 6L7812-SEAL-O-R | 9L7709-HOSE |
| 8K2432-SHIM-PAC | 3L1585-GASKET | 6L7813-SEAL | 9L7712-NUT |
| 8K2482-CHANNEL | 3L2875-CLIP | 6L7814-SEAL | 9L7735-SEAL |
| 8K2518-JOINTA | 3L3313-SEAL | 6L7816-SEAL-O-R | 9L7816-BOLT |
| 8K2665-CLAMP | 3L3446-FITTING | 6L7817-SEAL | 9L7842-ADAPTER |
| 8K2692-RING | 3L3911-SWITCH | 6L8550-BOLT | 9L7869-ADAPTER |
| 8K2747-GASKET | 3L5986-GASKET | 6L8562-STUD | 9L7870-ADAPTER |
| 8K2757-WASHER | 3L6306-SWITCH | 6L8617-CAP/7LB | 9L7871-PLATE |
| 8K2762-SHIM-PACK | 3L6521-TEE | 6L8968-COUPLING | 9L7873-DIAPHRAG |
| 8K2863-LOCK-NUT | 3L6670-RETAINER | 6L9284-SEALOR | 9L7954-MANIFOLD |
| 8K2865-SHIMPAC | 3L6768-RING | 6L9589-GASKET | 9L7955-MANIFOLD |
| 8K2883-GAGEA | 3L6789-LOCKWASH | 6L9691-GASKET | 9L8002-DOWEL |
| 8K2896-BEARING | 3L7055-UNION | 6L9777-ADAPTER | 9L8015-GASKET |
| 8K3210-HOSEA | 3L8187-LOCKWASHER | 6L9781-ADAPTER | 9L8016-GASKET |
| 8K3235-SPACER | 3L9409-CUP | 6L9850-CAP | 9L8020-GASKET |
| 8K3970-SPACER | 3L9689-WASHER | 6L9965-SEALORING | 9L8076-WASHER |
| 8K4031-TUBEA | 4L1250-NUT | 7L0119-LOCK-NUT | 9L8113-RINGGEA |
| 8K4032-TUBEA | 4L1267-GASKET | 7L0312-GASKET | 9L8146-GASKET |
| 8K4037-HOSEA | 4L1269-GASKET | 7L0487-GASKET | 9L8175-GASKET |
| 8K4112-NUT | 4L2236-BEARING | 7L0520-STUD | 9L8339-WASHER |
| 8K4217-SHIM | 4L2284-GASKET | 7L0552-GASKET | 9L8344-CONNECTO |
| 8K4303-WASHER | 4L3437-GASKET | 7L0688-BOLT | 9L8388-SPACER |
| 8K4644-FUSE | 4L3756-BEARING | 7L0811-DOWEL | 9L8392-GASKET |
| 8K4691-CLAMP | 4L3759-LOCKNUT | 7L2175-SEALORING | 9L8398-BOLT |
| 8K5114-COUPLING | 4L3833-GASKET | 7L2181-SEALORING | 9L8402-BOLT |
| 8K5130-BOLT | 4L3848-SEAL | 7L2211-SEAL-O-R | 9L8439-CAP |
| 8K5283-PLATE | 4L3856-GASKET | 7L2229-SEAL-O-R | 9L8478-RING |
| 8K5334-PIN | 4L3862-GASKET | 7L2894-GASKET | 9L8492-PLUG |
| 8K5440-CLIP | 4L4075-GASKET | 7L2905-GASKET | 9L8493-CAP |
| 8K5758-PIN | 4L4448-ISOLATOR | 7L3111-GASKET | 9L8586-GASKET |
| 8K6014-SEAT | 4L4642-GASKET | 7L3195-BOLT | 9L8636-BEARING |
| 8K6019-WASHER | 4L4653-PLATE | 7L3290-CONE | 9L8660-SEAL |
| 8K6211-CLIP | 4L4661-GASKET | 7L3326-BEARING | 9L8713-CLAMP |
| 8K6273-WASHER | 4L5832-GASKET | 7L3380-SEALORING | 9L8714-CLAMP |
| 8K6464-RING | 4L6454-BOLT | 7L4186-END | 9L8715-CLAMP |
| 8K6474-NUTA | 4L6706-GASKET | 7L4434-CUP | 9L8716-CLAMP |
| 8K6630-DOWEL | 4L7124-SCREW | 7L5001-VBELT1/2X58 | 9L8731-PISTON |
| 8K6892-HOSE | 4L7318-LOCKWASH | 7L6005-GASKET | 9L8733-ADAPTER |
| 8K8604-BOOT | 4L7547-STUD | 7L6326-CLIP | 9L8786-GASKET |
| 8K9100-CUSHION | 4L7711-ORING | 7L6443-BOLT | 9L8791-SOLENOID |
| 8K9163-BOLT | 4L7773-LOCK | 7L6479-PLUG | 9L8837-GASKET |
| 8K9189-TIP | 4L7890-GASKET | 7L6597-SEAL | 9L8860-PLUG |
| 9K0461-STRIP | 4L7907-GASKET | 7L7099-VEEBELTSET | 9L8889-WASHER |
| 9K0682-SHAFTA | 4L7923-GASKET | 7L7262-FITTING | 9L8925-BOLT |
| 9K0700-GROMMET | 4L8097-GASKET | 7L7364-GASKET | 9L8969-CLAMP |
| 9K0721-SHIM-PAK | 4L8120-GASKET | 7L7368-GASKET | 9L8970-CLAMP |
| 9K0723-PIN | 4L8121-GASKET | 7L7508-BEARING | 9L9004-SLEEVE |
| 9K0724-COLLAR | 4L8128-GASKET | 7L7524-BOLT | 9L9009-WASHER |
| 9K0735-CYLINDER | 4L8149-GASKET | 7L7735-GASKET | 9L9045-FITTING |
| 9K0802-SPACER | 4L8176-GASKET | 7L7784-CLEVISA | 9L9056-GUIDEA |
| 9K0803-SPACER | 4L8183-SPACER | 7L8316-SCREW | 9L9098-SEAL |
| 9K0804-PIN | 4L8191-GASKET | 7L8682-GASKET | 9L9099-WASHER |
| 9K1171-CUP | 4L8212-GASKET | 7L8695-SPRING | 9L9132-WASHER |
| 9K1172-CONE | 4L8231-GASKET | 7L8696-SPRING | 9L9160-CLAMPA |
| 9K1591-CYLA | 4L8337-SEAL | 7L8771-VALVEA | 9L9166-BOLT |
| 9K1896-FUSE | 4L8546-VALVE | 7L8782-BEARING | 9L9178-BOLT |
| 9K1976-SPIDERA | 4L8606-GASKET | 7L9061-SEAL-O-R | 9L9188-SPRING |
| 9K2212-PACKING | 4L9337-BOLT | 8L2746-ORING | 9L9235-PLUNGER |
| 9K2306-KIT | 4L9514-GASKET | 8L2777-ORING | 9L9243-SPRING |
| 9K2307-KIT | 4L9552-GASKET | 8L2779-ORING | 9L9272-LINEA |
| 9K2549-SHIMPAK | 4L9564-SEALOR | 8L2786-SEAL | 9L9285-SPRING |
| 9K2816-JOINTG | 4L9825-BEARING | 8L3017-ORING | 9L9315-SHAFTA |
| 9K3230-DOWEL | 4L9851-ELEMENT | 8L3282-ADAPTER | 9L9347-SHIM |
| 9K3304-SEAL | 4L9852-ELEMENT | 8L3441-NUT | 9L9372-LOCK |
| 9K4059-SPACER | 4L9853-ELEMENT | 8L3858-SEAT | 9L9389-CAP |
| 9K4060-PIN | 4L9965-GASKET | 8L3873-GASKET | 9L9412-FITTING |
| 9K4061-BUSHING | 5L1100-BEARING | 8L4154-COLLAR | 9L9424-SPRING |
| 9K4062-PIN | 5L1150-GASKET | 8L4155-SCREW | 9L9503-DOWEL |
| 9K4069-LEVER | 5L1203-SERVICE | 8L4156-GASKET | 9L9519-GASKET |
| 9K4454-LOCK | 5L1544-CONE | 8L4159-GASKET | 9L9564-SPRING |
| 9K4523-HOSEA | 5L1545-CUP | 8L4282-HUB | 9L9569-WASHER |
| 9K4593-CLAMP | 5L1690-GASKET | 8L4526-VEEBELT | 9L9577-GASKET |
| 9K6628-LINK | 5L1761-BOLT | 8L5008-ELBOW | 9L9596-SCREW |
| 9K6629-LINK | 5L2030-CONE | 8L5202-BOLT | 9L9653-PLUG |
| 9K7021-PIVOT | 5L2031-CUP | 8L5213-BOLT | 9L9658-LOCK |
| 9K7022-GASKET | 5L2093-GASKET | 8L5394-WASHER | 9L9678-LOCK |
| 9K7345-PINA | 5L2442-GASKET | 8L5560-PIN | 9L9814-NUT |
| 9K7807-STUD | 5L2727-SEALOR | 8L5691-LINEA | 9L9850-BOLT |
| 9K7951-CAPVALV | 5L2849-PIPE | 8L5693-LINEA | 1M0090-GASKET |
| 9K8415-KEY | 5L2854-RESISTOR | 8L5832-NUT | 1M0157-WASHER |
| 9K8423-BEARING | 5L2952-CAPA | 8L5922-BOLT | 1M0380-GASKET |
| 9K8425-BEARING | 5L3233-FITTING | 8L6005-FITTING | 1M0498-RING |
| 9K8499-SHIM | 5L3378-GASKET | 8L6169-ELBOW | 1M0556-SEALOR |
| 9K8585-ADAPTER | 5L3539-LOCKNUT | 8L6207-GASKET | 1M0644-BOLT |
| 9K8586-ROSETTE | 5L3557-SHIM | 8L6521-BOLT | 1M0825-GASKET |