JCB Construction Travel Motors
The JCB Construction Travel Motor is a design made up of gears and other operating elements that are driven by a gear train.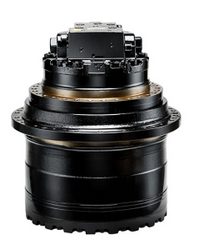 The simplest JCB Construction Travel Motor consists of a carrier. It is designed to fix the satellites relative to each other so that they move together.
For proper operation of the JCB Construction Travel Motor, it is necessary that one of the constituent parts of it is rigidly fixed to the casing. In the JCB Construction Travel Motor, which is equipped with a carrier, the static part is exactly it. In addition, the crown or solar gear may be rigidly fixed. In the event that none of the parts of this unit is fixed, it is possible to separate one movement into several, or merge the two into one.
Due to this design, the drive and driven shafts of the JCB Construction moving in one direction.
Serves the JCB Construction Travel Motor to ensure a lower gear and at the same time increase the torque. To ensure the operation of this mechanism, the rotating shaft of the JCB Construction joins its driven element.
Lubrication of all components of this device is done by spraying the oil, but in some special devices this is done by a JCB Construction oil pump forcibly.
Types of JCB Construction Travel Motors:
Depending on the number of gears that they have JCB Construction Travel Motors are divided into:
- single-stage;
- multistage.
Single-stage motors - simpler and at the same time more compact, smaller in size compared to multistage gears, provide more opportunities for transferring torque, achieving different gear ratios. JCB Construction multi-stage Drives are rather cumbersome mechanisms, and the range of gear ratios that they can be provided is significantly smaller.
If you are interested in the original JCB Construction Travel Motor or the aftermarket (replacement) or rebuilt JCB Construction Travel Motor, you can order this unit online.