Caterpillar Parts: high-quality components for powerful technique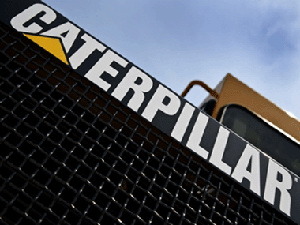 Known worldwide Caterpillar Inc Corp. was founded in America in 1925. The company immediately announced a fairly safe, but over the years has become one of the leading suppliers of specialized equipment in different countries. At present, the company offers a wide range of products from a variety of equipment for construction sites for power plants, diesel engines, caterpillar parts , and even shoes.
Excellent quality and reliability - this is what unites the different products of this brand. In particular, the CAT equipment, related to energy efficiency and durability.
service equipment
In the CIS equipment this brand is very popular since the days of the Soviet Union. He became the prototype for some models of tractors manufactured in the CIS. At the moment you can easily see not only tractors, in our latitudes and excavators, loaders, dumpers, graders, various construction, deforestation, transport equipment. Demand for cars is the manufacturer of - the fact that they are easily transferred to adverse climatic conditions, are designed for use in harsh environments, thus are economical.
Naturally, with such characteristics method requires an appropriate ratio. First of all, it is necessary to organize the work process, taking into account respect for the rules of operation, declared by the manufacturer. From time to time it is necessary maintenance and the replacement of the Caterpillar parts .
High-quality components must be original, compatible with the technology. This part of Caterpillar , offered by our company. The necessary high quality items in our catalog can be found very quickly, you just need to know the serial number of the engine or chassis. in case of need, you can help in this by qualified personnel.
Idle - No!
Our company offers a wide range of consumables and spare parts for Caterpillar , and all the conditions for the transaction, as well as timely delivery. This will reduce to a minimum the idle time for the technology and its rapid return to duty.
Our product range is simple to pick up the following items:
· Details of the engine;
· Filters;
· Digging tools (cutting elements);
· Fasteners;
· Hydraulic components;
· For the operator station;
· Chassis and more.