Spare parts for Volvo road rollers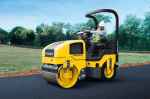 Having access to high-quality spare parts for Volvo rollers online and at affordable prices is important for the proper maintenance of Volvo equipment. Heavy Equipment Spare Parts Volvo Parts provides delivery all over the world, so you can get the necessary spare parts at the right time. We offer both aftermarket and original spare parts, so that our customers can always purchase the necessary spare parts at an affordable price, get the job done quickly and efficiently.
The company
Volvo CE
offers a wide range of products. One of the production lines includes parts for road rollers Volvo. The company manufactures rollers for asphalt and soil compactors small and large sizes, so you can quickly and efficiently complete any work on sealing materials. Equipment models used in construction, household and industry.
Due to the excellent network created by Heavy Equipment Spare Parts and includes such parts makers as Volvo, as well as by transport companies, we can provide excellent equipment on favorable terms. As one of the largest manufacturers of general construction equipment, the Volvo company produces high-quality, safe and effective technique. Company Heavy Equipment Spare Parts convinced of the value and effectiveness of the rollers the
Volvo
, therefore, we support their guarantees. To buy Volvo Parts for road rollers or other products, please contact Heavy Equipment Spare Parts, and our staff will help you to get all the necessary non-original or replacement parts.
| | | |
| --- | --- | --- |
| CH14H-08 Washer | CH21507 Collar | CH24441 Cam |
| CH16729 Bearing Shell cup | CH19677 Seal | CH2799 Air Hose CPL |
| CH14D-18ZI Washer | CH18919 Cap | CH28027 Nut |
| CH13A-1240 Pin | CH21198 Sleeve lower arm | CH23230 Cutting edge 7/8 x 4 1/2 x 2' - 5/8 holes |
| CH16507 Plug | CH22151 Shim 1/4 | CH25959 Wheel |
| CH14G-08ZI Washer | CH19176X42 Weatherstrip | CH28344X16 Adhesive tape |
| CH14D-20ZI Washer | CH19D-050 Spring Clip G780B | CH2519-8 Oil Can |
| CH15828 Heater MODEL G740 - G780 | CH19631 Spherical plain bearing 70 mm | CH24948 V-ring |
| CH13J-0832 Pin | CH22150 Shim 135 | CH2504 Frame |
| CH16899 Gasket | CH19629 Bearing 35 mm | CH25747 Decal |
| CH14C-08ZI Washer | CH21972 Pin | CH28026 Stud |
| CH14C-06ZI Washer | CH21503 Shear Pin | CH28344 Tape |
| CH16972 Case | CH19890 Insert | CH25243 Hub Cap |
| CH14A-06UP Washer | CH19C-156 Retaining ring | CH28122 Cover |
| CH17588 Insert | CH22093 Wing | CH24455 Gasket |
| CH14J-10 Washer | CH19A-018 Retainer | CH24438 Attaching Bar |
| CH14A-10ZI Washer | CH21501 Arm upper arm | CH24435 Rod |
| CH17664 Gasket | CH19B-625 Retainer Ring | CH28344X5.75 Tape |
| CH15386X120.5 Rubber Moulding | CH21590 Shackle | CH28344X38 Tape |
| CH16968 Cap | CH22A-163 Hose Clamp | CH28344X7.5 Seal Optional |
| CH14H-06 Washer | CH21505 Sleeve lower arm | CH23722 Cutting edge 8' |
| CH17536 Hose Protection | CH22A-212 Hose Clamp | CH28485X28 Hose assembly |
| CH16814 Piston ring | CH22130 Link | CH2519-7 Hammer |
| CH16910 Reservoir | CH19B-393 Retainer | CH27639 Brace |
| CH18340 Spherical plain bearing | CH22A-475 Hose Clamp | CH29158 Bearing Race |
| CH17058-38 Pivot Pin | CH22164 Shoe | CH28597 Block striker pin |
| CH15774 Strip | CH19923 Suction Line | CH24451 Retaining ring |
| CH15400 Block | CH21595 Block | CH25285 Gasket |
| CH16885 Screw | CH22126 Spring | CH27496 Link |
| CH17539X48 Hose Protection | CH22155 Sleeve upper arm | CH29095 Link |
| CH15386 Rubber Moulding | CH18C-0820 Pin | CH29187 Shim .005 |
| CH14S-10 Sealing Washer | CH22A-238 Hose Clamp | CH28A-04 Grease Fitting |
| CH16728 Bearing cone | CH22C-12 Hose Clamp | CH28024 Wheel Hub |
| CH18450-39 Clamping Plate | CH22153 Shim 3/4 | CH28121 Safety filter safety |
| CH17636 Reinforcing plate | CH22B-48 Hose Clamp | CH28598 Shim |
| CH17981 Washer MODEL G780 | CH22168 Wing | CH28123 Wing Nut |
| CH18593 Brace 1.31 dia. hole | CH22145C Spring | CH29189 Shim .020 |
| CH16941 Nut | CH23232 Cutting edge 7/8 x 4 1/2 x 4' - 5/8 holes | CH28344X2.25 Weatherstrip |
| CH16865 Clamp | CH22152 Shim 1/2 | CH29436 Cap |
| CH18C-0616 Pin | CH22B-16 Hose Clamp | CH29191 Shim .005 |
| CH1759 Ball joint | CH23090 Valve 1 per rim, extended | CH28344X26 Tape |
| CH18450-38 Support | CH22A-450 Hose Clamp MODEL G710 - G716 | CH29192 Shim .007 |
| CH18738 Coupler female | CH22D-04 Hose Clamp | CH28344X30 Adhesive tape |
| CH18968 Padlock | CH22B-84 Clamp | CH24947 Seal |
| CH18C-0815 Pin | CH22084 Scraper | CH28344X25 Tape |
| CH17943 Tube | CH22154 Shim 1 | CH27429X88 Hose |
| CH19176X12 Weatherstrip | CH22D-06 Hose Clamp | CH25383 Thermostat 170???F, AWD |
| CH17058-14 Pin CPL, INCL ITEM NO 28 - 29 | CH22A-175 Hose Clamp | CH29526 Thrust Washer |
| CH18446 Bearing Shell cup | CH21930-SA1 Inner Sleeve trip wing upper arm | CH29184 Fork |
| CH17539X60 Hose Protection | CH22B-28 Hose Clamp | CH29251 Spring |
| CH17973 Gasket | CH23242 Washer | CH29433 Washer |
| CH18C-0812 Pin | CH22A-550 Hose Clamp MODEL G720 VHP -G736 VHP | CH29159 Bearing Shell |
| CH18C-1234 Pin | CH23715 Washer | CH29188 Shim .007 |
| CH18C-0824 Pin | CH22B-06 Hose Clamp | CH29577 Seal |
| CH18739 Connector | CH23697 Mount | CH28120 Primary Filter primary |
| CH18C-1018 Pin | CH23236 Grommet | CH29434 Piston |
| CH19598 Bolt | CH22B-104 Clamp | CH29490 Axle |
| CH19453 Spring | CH22B-12 Hose Clamp | CH29574 Shim 007 |
| CH18920 Hydraulic Pump | CH21970 Hinge | CH29075 Chain 58 link MODEL G710 - G716 |
| CH19256 Bracket R.H. | CH23735 Bolt On Edge inner - carbide | CH29437 Washer |
| CH17539X24 Hose Protection | CH22B-20 Hose Clamp | CH29440 Shift Rail |
| CH18921 Plunger | CH22129 Shackle TUV | CH28344X28 Weatherstrip |
| CH19454 Spring | CH23240 Gasket | CH29707 Bearing Shell |
| CH19630 Spherical plain bearing | CH22A-282 Hose Clamp | CH29438 Piston ring |
| CH19296 Mount | CH24428 Cover | CH29494 Bearing |
| CH19176X33 Weatherstrip | CH24432 Vane | CH28B-04 Grease Fitting |
| CH18858 Brace 1.06 dia. hole | CH23293 Anchor | CH29721 Gear 52 teeth - L.H. |
| CH18447 Bearing Race cone | CH24429 Connector | CH29499 Bushing |
| CH18594 Brace 0.81 dia. hole | CH22B-50 Hose Clamp | CH29619 Thrust Washer |
| CH19599 Washer | CH22C-08 Hose Clamp | CH29495 Seal |
| CH17058-39 Lug | CH23036 Gasket | CH29573 Shim 005 |
| CH18C-1076 Pin | CH24431 Bolt | CH26873 Washer .064 |
| CH18922 Spring | CH23736 Bolt On Edge 5/8 THICK | CH29617 Spider |
| CH19729 Tube | CH24433 Bushing | CH29483 Thrust Plate inner |
| CH18561 Boot | CH23241 Jam nut | CH29570 Shim 005 |
| CH19456 Bolt | CH22A-650 Hose Clamp | CH29755 Tube |
| CH19257 Bracket L.H. | CH22A-256 Hose Clamp | CH29706 Shaft |
| CH19A-037 Retainer | CH24434 Bushing | CH29728 Lock nut |
| CH19922 Strainer | CH24437 Return Spring | CH300A-166C Paint YELL, 1 US gallon |
| CH17942 Tube | CH23642 Rain Cap 4 . MODEL G720 - G780 | CH29A-02 Grease Fitting |
| CH16970 Gear | CH23734 Bolt On Edge outer - carbide - L.H. | CH29726 Gear 70 teeth |
| CH19B-218 Retaining ring | CH24447 Washer | CH29708 Bearing Race |
| CH19B-550 Retaining ring | CH23239 Washer | CH29586 Gear Set 12, 34 teeth |
| CH19C-137 Retaining ring | CH24446 Latch | CH29571 Shim 007 |
| CH19633 Spherical plain bearing | CH23238 Jam nut | CH29709 Bearing Shell |
| CH19827 Cover Plate | CH24323 Stud Front mount plate, MODELG970, G976 | CH29583 Seal |
| CH18348 Washer back-up | CH23542 Bellows | CH29722 Gear 52 teeth - R.H. |
| CH19809 Cutting edge 7/8 x 4 1/2 x 3' - 5/8 holes | CH24436 Spring | CH29710 Bearing Race |
| CH18916 Yoke | CH26019 Bumper | CH30120 Bearing Shell inner |
| CH19C-237 Retainer Ring | CH24439 Control INCL ITEM NO 12-17 | CH29762 Locking Plate |
| CH19B-250 Retainer Ring | CH23243 Gasket | CH29581 Washer |
| CH20J-0808 Woodruff Key | CH27341 Washer | CH29761 Baffle |
| CH19F-105 Retaining ring | CH24448 Spring Washer | CH29778 Gear 54 teeth |
| CH19B-165 Snap Ring | CH27455 Ptct Cover | CH30081 Rubber cushion |
| CH19A-025 Retaining ring | CH26098 Kit | CH28344X32 Adhesive tape |
| CH19B-400 Retainer Ring | CH27449 Magnetic Plug | CH300C-100T Paint 1 US quart, GREY |
| CH18C-1024 Pin | CH24171 Bolt On Edge outer - carbide - R.H | CH28124 Clip |
| CH21931-SA1 Inner Sleeve trip wing lower arm | CH27455X18 Protecting cover | CH29193 Shim .020 |
| CH21898 Spring trip wing | CH28042 Bolt On Edge 1 x 8 x 6' - 3/4 holes | CH30122 Bearing Shell outer |
| CH19B-244 Retaining ring | CH24440 Control Knob | CH29777 Gear 46 teeth |