Caterpillar D10T2 dozer parts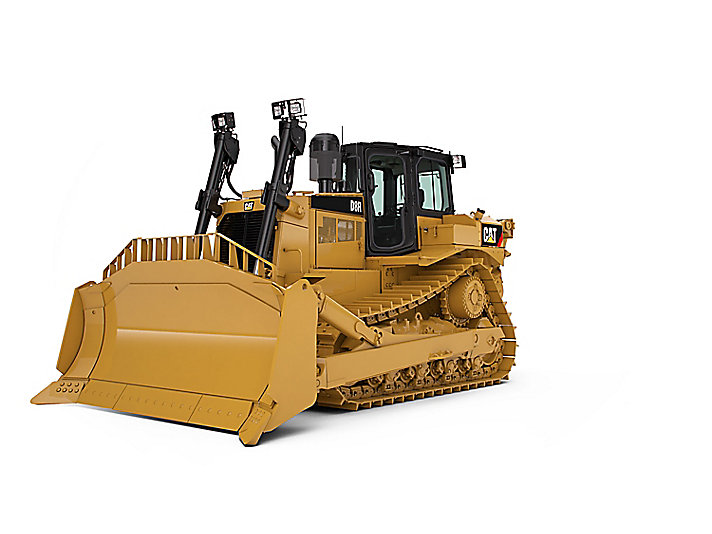 Here is some more information about Caterpillar D10T2 dozer:
ENGINE
Engine Model Cat C27
Flywheel Power 447.0 kg/mm
Bore 137.0 mm
Stroke 152.0 mm
Displacement 27.0 l

WEIGHTS
Operating Weight 70171.0
Shipping Weight 49793.0
If you send us your request, we will make you an offer for original and Aftermarket Caterpillar parts for your Caterpillar D10T2 dozer.
Caterpillar D10T2 dozer - it is a big machine. But even such machine sometimes needs maintenance.
Our online parts store give you an access to more than 1 000 000 Caterpillar parts that we have in our inventory.
Below is a small list of Caterpillar parts for this equipment. However, if you are interested in something - please use the site search.
| | | |
| --- | --- | --- |
| 6K4444 - HOSE | 1264175 - GASKET KIT | 4S9065 - GASKET |
| 4N6749 - HOSE | 3G5404 - HOSE | 0772861 - NUT, HEX |
| 6V9200 - ELBOW | 8S0024 - CLIP | 7W0006 - HEAD-CYL |
| 780451 - OIL FILTER SPIN-ON | 0990823 - MACH SCREW | 8S0905 - MUFFLER |
| 2236798 - HOSE AS | 2320662 - GASKET KIT | 9D4094 - BEARING |
| 6B5158 - BEARING | 0688027 - HOSE A | 0R8805 - PUMP GP WTR |
| 4S8602 - TUBE AS | 676899 - BUSHING | 5C3426 - HOSE A |
| 1C3779 - BEARING | 8W8113 - HOSE A | 3994437 - RACE-OTR-CLA |
| 7V6790 - SHAFT | 8T5040 - SEAL | 3000RH - TOOTH RH |
| 1090745 - HOSE A | 1241303 - HOSE AS | 2854087 - PUMP GP-PS-B |
| 7J3193 - CUTTING EDGE | 6V8002 - SEAL | 7T8360 - HOUSING |
| 7B2124 - SEAL-O-RING | 1880946 - HOSE AS | 7Y0902 - GEAR |
| 4F7979 - CORE AS | 1535558 - SPRING | 7X2617 - KIT GASKET |
| 0925967 - HOSE A | 1655244 - HOSE AS | 1712023 - COVER ASSEMBLY |
| 5G3674 - HOSE A | 1672211 - SEAL AS-BUFF (1422633) | 1540738 - RING-BACK UP |
| 1057253 - SEAL KIT | 6U0804 - HOSE ASSEM 1 | 2T0688 - HOSE A |
| 2987155 - PUMP GP-GR | 1067426 - HOSE A | 1002939 - SEAL KIT-STD |
| 5S7712 - HOSE A | 4U1159 - HOSE ASSEM 1 | 8X6042 - HOSE A |
| 900408 - KIT | 1917594 - SPRING | 8M2031 - BEARING |
| 3741682 - HOSE A | 8E7538 - GEAR PUMP | 2385091 - HOSE AS |
| 6Y0145 - PLATE LOCK | 2S8884 - RING-PISTON | 5G1803 - GUARD A LH |
| 9M8916 - BEARING | 6I0423 - BOLT | 4308941 - KIT GASKET |
| 4380179 - GASKET-K-C | 4N6647 - PIPE | 2959895 - SEAL KIT |
| 9W2295 - CUTTING EDGE | 2N1045 - SPACER | 8E7987 - DISC |
| 2710460 - KIT-O-RING | 1877419 - PUMP GP-GEAR | 2122896 - PIN AS |
| 2W8147 - GEAR | 8K7677 - BEARING | 8P6604 - HOSE A |
| 5W7388 - SEAL O RING | 2604709 - AWD GEAR GP RH | 6K8315 - PIN |
| 8T4466 - BOLT | 1634144 - ROLLER GP-DF | 9X6247 - GASKET KIT |
| 1V7644 - HOSE A | 2071707 - MOUNT AS | 1639361 - CAP AS.-O FL |
| 4V0641 - TUBE AS | 1P3706 - SEAL-RETANGU | 2797126 - KIT-GASKET |
| 2697220 - HOSE AS. | 0S1602 - CAPSCREW | 9R4110 - BEARING |
| 9K4583 - HOSE A | 1F6297 - COPPER WASHER | 2568899 - BUCKET |
| 1953443 - O-RING SEAL | 7N1572 - COVER AS | 1160704 - HOSE A |
| 1594269 - SPRING AS-GA | 2739306 - KIT-BEARING | 1940103 - HOSE AS |
| 2192340 - GASKET | 5P9211 - BOLT | 4D2848 - 3D8927 |
| 8X1566 - HOSE A | 7M6595 - GEAR | 2527110 - HOSE AS. |
| 2168396 - HOSE AS | 1154283 - SEAL O RING | 5K5248 - SEAL GROUP |
| 7K3013 - HOSE | 6L2319 - RACE A | 8U6181 - HOSE AS |
| 9G5342 - SEAL-RING | 8D5204 - SPIDER | 2164467 - O RING-SEAL |
| 5F2830 - BEARING | 5D5224 - 7S1392 | 8G4178 - SHAFT A |
| 1G5052 - HOSE A | 8H1858 - GASKET | 2F6046 - PINION-CLASS |
| 0617139 - BELT | 0147882 - SCREW | 8T4496 - WASHER |
| 1352363 - MTR GP-ELEC | 5P0918 - GASKET KIT | 7I8041 - HOSE AS |
| 7P7235 - BEARING SLEEVE | 2583521 - PUMP GRP | 1W8641 - FUEL LINE |
| 5I4452 - HOSE A | 7U9393 - HOSE AS | 8J6257 - CYLINDER A |
| 1M9177 - PLATE | 1143560 - BELT | 9N0504 - HOSE A |
| 1478541 - GASKET KIT | 4K7426 - COVER AS | 7W7041 - NOZZLE |
| 9P9360 - GEAR | 7X2710 - SEAL KIT | 7W6492 - PLUG |
| 0638036 - CUP | 2459178 - HOSE-LOWER | 6K8854 - TUBE AS |
| 7L2975 - TUBE-VENT | 8K5334 - PIN | 1269509 - GASKET KIT |
| 0679530 - DOWEL | 3207360 - BREATHER | 2082364 - SEAL-PRESS I |
| 6Y6286 - SHOE | 2628003 - HOSE AS. | 1358246 - PROTECT-S/B |
| 7N9322 - GEAR | 8H1057 - GUARD | 9D5379 - HOSE A |
| 8J6645 - NUT | 1959329 - HOSE AS | 7W8126 - CONDENSER AS |
| 2998229 - FILTER AS-FU | 7R3500 - O RING | 7N9917 - GEAR |
| 1988717 - Turbocharger S300G 178468 | 3777420 - PLATE-CL-CLA | 7P3454 - BEARING |
| 0950635 - BOLT | 3G2977 - BEARING | 4Y3428 - HOSE AS. |
| 1895605 - HOSE AS | 7X7658 - GASKET KIT | 2P1028 - SHAFT |
| 3Y8813 - HOSE A | 8C8815 - SEAL KIT | 3253291 - ROLLER AS (8I2307) |
| 7D5961 - HOSE A | 2029002 - SWITCH | 2442079 - SEAL KIT |
| 6P1309 - RECEIVER | 1279880 - GASKET KIT | 908001 - KIT * |
| 1048789 - HOSE AS | 0950920 - RING,SNAP | 5I4398 - 5I4396 |
| 7Y3584 - PIN | 5P8367 - GASKET KIT | 3S8007 - GEAR |
| 1294864 - CARTRIDGE AS | 5I4225 - HOSE A | 2976869 - GASKET KIT |
| 2364106 - LINK AS-TRAC | 1507162 - HOSE AS | 8M4448 - SEAL O RING |
| 0774481 - O-RING | 7W3780 - PULLEY | 5I3128 - 5I3127 |
| 5V8975 - YOKE | 1S2349 - PLATE | 6V2525 - GASKET KIT |
| 5V9304 - HOSE A | 1M8658 - CAGE | 2019116 - LINK AS.-TRA (1151848) |
| 9T4732 - PUMP GP | 5S9588 - GASKET | 9Y7452 - PISTON |
| 4T8797 - CUTTING EDGE | 2M0366 - STOP | 4D3107 - SEAL-O-RING |
| 1857036 - SEAL KIT-STD (1539054) | 9R2988 - HOSE AS | 3V0706 - LINK A |
| 9H5999 - STUD | 3G1268 - CARTRIDGE G | 6W3596 - HOSE AS |
| 6Y2126 - SHOE | 7D8673 - HOSE A. | 1484738 - SWING DRIVE |
| 0338747 - HOSE A | 9X3064 - LENS | 3W6306 - HOSE A |
| 5P8194 - RING0RETAIN | 1238911 - BEARING NDL | 2050609 - HOSE |
| 5D6657 - RACE | 6V1874 - GROMMET | 1543657 - LINK AS |
| 7K7995 - SHAFT | 7Y2349 - PIN | 1800404 - FUEL TANK |
| 5I8542 - HOSE AS | 2T2210 - HOSE A | 7I0088 - HOSE (0997222) |
| 2318130 - ELEMENT | 6Y1141T - TLA 40 LK - D7H SALT | 7S3985 - TUBE AS |
| 8R8811 - SEAL AS | 0995996 - BUSHING TRAK | 1158632 - 115-8631 |
| 4473234 - KIT GASKET | 2P4470 - TURBINE | 5J1980 - PIN |
| 8V1661 - LINING | 2W8417 - RING-PISTON | 5S9201 - HOSE A |
| 8T8141 - SEAL-O-RING | 3847360 - GUARD AS | 1991735 - HOSE AS |
| 1N4382 - ELBOW | 7H2620 - CUP BEARING | 0951747 - O-RING |
| 8S1925 - GEAR | 7D7251 - HOSE A | 5V4130 - HOSE A |
| 3301412 - HOOD | 2W0157 - TUBE AS | 4K5714 - GASKET |
| 1049040 - HOSE A | 4J3823 - HOSE | 8C1100 - CONE |
| 0929425 - HOSE AS | 2N7464 - GASKET | 3119395 - IMP-PMP-CLA |
| 1605875 - SEAL-LIP TYP | 8W5754 - HOSE A | 2430382 - SEAL KIT |
| 641135 - BALL | 5J1571 - SHAFT 5J0147 | 951675 - SEAL O RING |
| 7T9511 - IDLER A | 7F5011 - GASKET | 5P9885 - RACE |
| 9C2415 - HOSE A | 1H7027 - SEALED UNIT | 8T7160 - SEAL O RING |
| 1997078 - HOSE AS. | 5S5583 - HOSE A | 1207235 - 120-7227 |
| 3240398 - KIT-SEAL-H.C | 5W7865 - CLIP | 9H9848 - RACE |
| 2090633 - SEAL GP-6PIN | 6V8994 - UNION | 874783 - CYLINDER |
| 1711134 - HOSE AS | 2389856 - LINK-PIN END (9W5722) | 7E6262 - CROWN AS |
| 1560665 - CYLINDER AS | 7Y1438 - HOUSING | 4K8499 - LEVER A. |
| 1121646 - HOSE AS | 9D3700 - LIGHTING G | 1Y0682 - HOSE A |
| 3A3429 - HOUSING A | 6V5319 - BEARING A | 1560095 - NUT |
| 1343761 - RING-PISTON | 8N4774 - Turbocharger TO4B65 465088-0003 | 3P4836 - HOSE A |
| 682157 - TERMINAL | 5M5004 - BEARING-SHAFT | 614922C1 - CUP (6V0327) |
| 8T1472 - SEAL KIT-STD | 2269713 - CONT GP STRG | 2901257 - TRANSMISSION |
| 2213373 - KIT - GASKET | 9R9005 - HOSE A (1459951) | 153639 - HOSE A |
| 9C2091 - HOSE A | 4347557 - KIT GASKET | 2094156 - SNAP-RING (0814894) |
| 1483757 - BATTERY | 8Y6311 - LINING GP | 2739297 - CRANKSHAFT G |
| 1361967 - SEAL KIT STD | 1664420 - IDLER GP-TR | 2872119 - PANEL AS |
| 2985192 - HOSE | 1175550 - HOSE A | 2813589 - DRIVE AS-FAN |
| 8T6679 - GASKET KIT | 7R7140 - PLUG | 4M1841 - CONNECTOR AS |
| 3158421 - HOSE AS. | 0777852 - O-RING | 4D0487 - VALVE |
| 1966931 - GASKET KIT | 7T6916 - PLATE | 2V3435 - TUBE AS |
| 3B4633 - COTTER PIN | 6I0220 - GASKET | 1M7912 - CONE |
| 4W3100 - GASKET | 3676089 - PAD-AS-CLA | 6V3505 - RING |
| 8T5092 - BOLT | 4N1724 - GASKET | 5V0776 - HOSE A |
| 0845815 - SPLICE | 9X8568 - KIT GASKET | 0R3749 - ALTERNATOR G |
| 5T6808 - PINION A | 1350238 - GASKET KIT | 1255367 - HOSE AS |
| 9M2337 - CRANKSHAFT | 10R2301 - Turbocharger GTA5008BS 750058-0001 | 3863812 - GASKET-K-CLA |
| 2897943 - CYLINDER AS | 1W5039 - HUB | 7E8276 - GASKET |
| 5P2230 - CLAMP | 8C9124 - SEAL | 2213298 - HOSE AS (1083427) |
| 1793039 - SUPPORT | 4N5526 - CLAMP | 1138869 - SENSOR |
| 5167988 - GEAR-IDL-C | 6W2459 - PLUNGER | 1517512 - SEAL |
| 1073473 - CUTTING EDGE | 0329060 - OIL FILTER SPIN-ON | 6V1962 - GASKET KIT |
| 9N6437 - BOLT CON ROD | 8M5661 - SEAL O RING | 5M2555 - BREAKER |
| 6Y7918 - DISC | 4T6541 - PLATE WEAR | 6C4392 - HOSE AS |
| 6Y4734 - BEARING | 2U2147 - 6"I/DX54 DEG | 3220252 - PLATE |
| 3731912 - CAP AS-CLA | 8P6048 - TRUNNION | 6T2915 - HOSE A |
| 2P9326 - GASKET | 1020742 - BARREL A | 1592953 - SCREW |
| 6N8464 - TURBO G | 9N2281 - SEAL | 5H3204 - LOCK |
| 8J1452 - TIP | 1884096 - ROTATING GP | 3678467 - SEAL-LINKAGE (0931344) |
| 9M5237 - SLEEVE | 7S8722 - NOZZLE A. | 7T1645 - CUTTING EDGE |
| 8U1882 - HOSE A | 4599314 - BOLT-CLAMP | 2526871 - PIN-CLASSIC |
| 6E4859 - ROD A | 1K7106 - PACKING | 2023253 - GASKET KIT |
| 1T1243 - GASKET | 0950644 - BOLT,HEXSOCK | 6L5657 - REGULATOR A |
| 2745658 - PUMP GP-GR-B | 7S9323 - SPRING | 1963615 - HOSE AS. |
| 1604928 - SEGMENT GP | 0306910 - HOSE | 1U4120 - HOSE A |
| 3238674 - GEAR-WORM | 3K9250 - GUARD | 1908377 - PISTON AS-BA |
| 1318820 - BODY A | 2070536 - SEAL | 9T2851 - CYLINDER A |
| 1935867 - Turbocharger S300G 178468 | 1838851 - CYL GP-0130- | 5N6062 - HOSE A |
| 0775636 - BEARING | 0991708 - BUSHING | 1007442 - HOSE A |
| 3821821 - TRACK SHOE | 1246033 - GASKET KIT | 3022991 - HOSE AS. |
| 1153354 - NOZZLE | 1C6456 - CONEK | 1T1428 - RETAINER (1T0541) |
| 6U3590 - HOSE FLEXIBL | 8E8297 - DISC | 8S0495 - COVER |
| 7W4290 - BEARING | 3532151 - CORE AS-EVAP | 5U5037 - HOSE ASSEM 1 |
| 3371159 - HOSE AS. | 1487541 - HOSE A | 9W6699 - SEAL KIT |
| 3K6620 - SHAFT | 6Y4064 - HOSE AS. | 0L1146 - GASKET |
| 9P9222 - SHAFT | 8S4626 - SPLICE (0007714) | 4W1301 - LINE A |
| 5I3899 - HOSE A | 4471726 - BOLT-HEX H | 1690868 - HOSE A |
| 2977649 - BEARING | 1064327 - GASKET KIT | 5J8344 - BUSHING |
| 9W7647 - IDLER GP-TRA | 1684396 - HOSE AS | 5V1671 - YOKE |
| 9C1070 - HOSE A | 7D5318 - CONNECTOR AS | 5183965 - DISC-FCN-C |
| 8H2046 - SEAL-O-RING | 1151414 - BOLT SPECIAL | 7I7719 - STRIP |
| 3J6773 - BEARING A | 9V6575 - EDGE | 6V2508 - GASKET KIT |
| 1746822 - BEARING | 8S9084 - RING | 1974640 - HOSE AS. (1553677) |
| 2006364 - GASKET KIT | 6V2394 - RING | 2707534 - CYL GP-0076- |
| 1562543 - BOLT | 4Q0562 - HOSE A | 1733879 - PUMP GP-PREL |
| 0068353 - RING | 9W9831 - PLUG AS. | 7K7614 - SHAFT |
| 1027403 - LINE AS | 6I6971 - RING | 1161089 - BEARING ROD |
| 1104751 - WASHER | 8T6381 - BOLT | 2450594 - SEAL KIT |
| 52452VB - RUBBER TRACK (B | 1P4694 - CONE | 2395645 - KIT-GASKET-S |
| 2583442 - PUMP GP-F PR | 9R9410 - SEAL | 2730870 - PUMP GP-F IN |
| 3S5129 - CLAMP | 5P8057 - GASKET KIT | 9X3327 - DRIVE GRP |
| 5S2793 - ROD A | 5P9641 - GASKET KIT | 3E3748 - VALVE G SOL |
| 2D3335 - RACE | 2882552 - GASKET KIT | 1104355 - GAUGE |
| 7T5510 - PAD | 5W2039 - LAMP A | 3E6386 - MOTOR A |
| 1230026 - BUSHING | 1797076 - HOSE | 8W0836 - HOSE A |
| 7S0366 - HOSE A | 8U3422 - HOSE A | 085-7538 - SEAL O RIN |
| 8U3432 - HOSE A | 2110620 - SEAL KIT | 2172885 - NUT |
| 2174028 - WASHER-SEALI | 3G2640 - PUMP AS | 1W7050 - REBUILD KIT |
| 9Y4059 - GASKET | 5P0073 - SEAL | 1049050 - HOSE AS |
| 1W9311 - CLAMP | 1224374 - RECEPTACLE | 2081574 - HOSE AS. |
| 2119980 - GASKET KIT | 2391586 - HOSE AS. | 160917 - HOSE A |
| 7I0173 - 7I0172 | 9S7697 - ELBOW 90 DEG | 2835953 - RING |
| 7Y1733 - MOUNT | 7N2957 - COVER AS | 1738348 - HOSE AS |
| 1662057 - HOSE AS | 3E6760 - SEAL O RING | 6G5344 - HOSE A |
| 9B8053 - SEAL | 1J2860 - CUP AS | 1U3032 - HOSE A |
| 2190313 - CLAMP-T'BOLT | 8U5793 - SEAL O RING | 9Y2588 - GASKET |
| 6T2302 - PLATE | 9Y3318 - RADIATOR CORE | 2089750 - HOSE AS. |
| 1987736 - CONNECTOR AS | 4J5114 - PIN | 7N5178 - GEAR |
| 7I7153 - 7I7152 | 1485383 - ACTUATOR AS. | 2234802 - GEAR-CLASSIC |
| 8E7639 - LINING G (5M3495) | 625103 - KIT | 7U9833 - HOSE A |
| 4F7124 - GASKET | 10R2970 - TURBO GP BAS | 2440975 - SEAL KIT |
| 1950321 - BOLT-CONN RO | 2048490 - HOSE AS | 3U9369 - HOSE ASSEM 1 |
| 1373626 - BOLT | 1U2357 - CUTTING EDGE | 2247253 - HOSE AS (1336203) |
| 3W2454 - HOSE A | 4H1723 - SEAL | 3G7662 - HYDRAULIC CARTRIDGE |
| 9S8005 - PLUG | 111-3301 - KIT | 2086163 - GASKET KIT |
| 3V1025 - SHAFT | 2223769 - PUMP AS | 4Z5919 - CYL GRP |
| 1948510 - HOSE | 6V1692 - GASKET KIT | 3119253 - HOSE AS. |
| 0965783 - O RING | 8D3144 - SPIDER ASS'Y | 8S4664 - SHIM |
| 8U6058 - SEAL O RING | 0R1903 - MOTOR GP | 6K6093 - PIN |
| 7E3362 - REGULATOR | 9G9580 - SHOE TRACK | 1436308 - HOSE A |
| 1519030 - SCREW | 7V2804 - WASHER | 1875997 - HOSE AS |
| 3W2215 - PLATE | 1G5240 - HOSE A (7X9745) | 1983406 - HOSE AS |
| 6K3607 - CONNECTOR AS | 1070616 - SWITCH | 2941684 - VALVE-INLET |
| 1928321 - PIN | 1946639 - CONE-SPL | 5M6687 - STUD |
| 2179424 - HOSE AS | 1079845 - BEARING | 2H3933 - SEAL |
| 0951663 - O-RING | 2T1372 - HOSE A | 0774450 - CONE A |
| 3136895 - GASKET KIT | 9C3987 - CUSHION A | 8S4954 - PLATE |
| 8T1589 - INHIBITOR | 6V5990 - GASKET KIT | 1279349 - HOSE AS |
| 2191909 - CARTRIDGE AS | 2P5608 - EXHAUST PIPE | 10R4580 - MOTOR GROUP |
| 5P9552 - GASKET KIT | 2S1814 - SPACER | 8T4201 - BOLT |
| 095-1781 - RING | 7C8318 - ELEMENT A | 7J9839 - CYLINDER A |
| 4793060 - ACTUATOR A | 7J9884 - BEARING | 0928343 - HOSE A |
| 4L6944 - BEARING | 1671177 - VALVE GP | 7E7912 - GASKET |
| 4N5191 - MUFFLER | 3Y9437 - HOSE AS | 8K1684 - HOSE A |
| 8Y5049 - IDLER GP | 5T2926 - SHOE | 8P1408 - SPRING |
| 2532713 - HOSE AS. | 4151924 - BRG-TPR-CLA | 3349972 - MOTOR GP-PSF |
| 4S7937 - GASKET KIT | 2U2474 - BOLT HEX HD | 1C9157 - HOSE AS. |
| 2M2561 - O RING | 2584402 - SEAT GP | 1068535 - HUB |
| 3161935 - STRAP | 2435806 - KIT-SEAL-H.C | 2638321 - EJECTOR |
| 2167000 - HOSE AS. | 4D4303 - 5S9312 | 7N8876 - CYLINDER HEAD |
| 1035872 - HOSE A | 7Y5150 - CYL GP-0150 | 8T4592 - SEAL |
| 5A8823 - CAP A | 6V5944 - GASKET KIT - | 551291 - STUD |
| 3330126 - HOSE | 8H3127 - BOLT | 9W8662 - RETAINER A |
| 9J5284 - BEARING | 9M1986 - SPRING | 4E5366 - HOSE A |
| 2S9863 - GASKET | 1216390 - 121-6388 | 1256099 - HOSE AS |
| 8T8106 - SEAL O RIN | 4N3711 - BEARING-SLEE | 3207337 - RING-SNAP |
| 2131746 - HOSE AS | 1349511 - HOSE AS | 9C7526 - HOSE A |
| 4196387 - BRG-CON-CL | 2D7933 - COVER AS | 6N8068 - ROD CONN |
| 0138502 - WASHER | 1524888 - MOTOR GP-FAN | 4M1625 - PLATE |
| 8U0919 - CM-HOSE STK | 6N1133 - GASKET KIT | 2260212 - BRACKET-CLAS |
| 1638452 - HOSE AS | 6T9164 - SHIM | 2219102 - SHAFT-CLA (6K2085) |
| 2826627 - SOCKT AS-CLA | 9L7880 - SOLENOID S/O | 4197789 - SHIELD AS |
| 5D6299 - 7S0874 | 9L3211 - VEE BELT | 0R4359 - CAMSHAFT AS (1006298) |
| 7K5766 - HOSE | 5T9830 - HOSE A | 7G1083 - HOSE A |
| 1978820 - ALTERNATOR | 5K4725 - HOSE | 1367808 - BEARING |
| 3807558 - BRG-SLV-CLA | 3069443 - CAP AS TCK (1311642) | 5Y0763 - CHAIN G |
| 7D1516 - INDICAT-HEAT | 3602354 - MNT-RUBR-CLA | 2173991 - CYL GP-0140- |
| 7X7731 - PLUG | 0271558 - BOLT | 0676897 - HUB IDLER GE |
| 6E4766 - SEAL KIT | 9W8320 - LINK ASS'Y | 7J5938 - SPRING |
| 3F0010 - ROLLER A | 7N2856 - RING TURBINE | 5T6970 - HOSE A |
| 3795572 - 2068784 | 0813416 - O RING | 9D6059 - HOSE A |
| 9S6931 - PLATE | 1468143 - RING-PISTON | 1475739 - HEAD |
| 1918022 - Turbocharger S300G071 171565 | 2V5656 - RING | 3919818 - BRG-SLV-CLA |
| 8U2531 - RING | 5T9996 - HOSE A | 2Y3323 - COVER AS |
| 1970017 - OIL | 5P8958 - GASKET KIT | 328970 - O-RING |
| 3151318 - MOTOR GP-WIP | 2218859 - SENSOR | 7S3027 - RING |
| 6S3398 - DRUM | 7S0118 - HOSE A | 0773145 - WASHER |
| 2310649 - GASKET KIT | 8T8059 - ELEMENT | 2355974 - ROLLER GP-CA |
| 1871490 - COVER | 8S8895 - HOSE A | 2P6590 - HOSE A |
| 8D3278 - HOSE A | 6U3749 - HOSE A | 9V7426 - HOSE A |
| 1390616 - GASKET KIT | 2041176 - HOSE AS | 4W0208 - Turbocharger TV8112 465332-0008 |
| 2133217 - BOLT | 2346206 - ROLLER GP CF | 9W3980 - HOSE AS |
| 0L0827 - PLUG | 0907051 - HOSE A | 3071960 - SHIM |
| 8K5811 - PIN | 4N3994 - BEARING | 1158845 - HOSE A |
| 7V6623 - HOSE A | 0R0966 - CARTRIGDE GP | 7F2770 - ADHESIVE |
| 1782973 - GASKET KIT (6V1184) | 8J2015 - PISTON | 2011260 - HOSE |
| 4H8891 - GASKET | 5P6431 - GASKET KIT | 1875710 - HOSE AS |
| 0982637 - O RING | 0137397 - NUT | 1Q5911 - HOSE A |
| 5I8698 - 5I8696 | 4N0218 - BUSHING | 153391 - HOSE A |
| 1139000 - HOSE AS | 2545457 - CYL GP-0130- | 8T9463 - SEAL O-RING |
| 2U2146 - 6"1/DX90 DEG | 9C2763 - HOSE A | 9J2197 - HOSE A |
| 2344566 - SEAL KIT | 8P0621 - NUT | 1Q5357 - HOSE AS |
| 7X2765 - SEAL KIT | 1901668 - COUPLER | 1521034 - HOSE AS |
| 7S2355 - HOSE A | 5D6438 - 7S2580 | 4W7372 - CARTRIDGE G |
| 5P9345 - BEARING | 6Y8037 - GUIDE | 0964805 - BOLT |
| 6V2406 - SEAL O RING | 0950302 - RING SNAP | 1K6708 - BOLT |
| 2F4210 - BOLT | 8S6783 - CLAMP | 3G1265 - SEAL |
| 1871617 - HOSE AS. | 3173869 - CONTROL G | 1917592 - BEARING |
| 2Y3458 - CLAMP STD. | 3A4011 - KIT-HARDWARE | 8X9217 - HOSE A |
| 3P5934 - HOSE A | 5P8347 - BOLT | 8P9382 - PIN |
| 2335220 - PUMP AS | 6U0911 - HOSE ASSEM 1 | 2341948 - SEAL KIT |
| 9T3749 - MOTOR G | 9S4976 - SPRING | 9R7894 - PIN |
| 6P8266 - RING-PISTON | 2W7458 - CRANKSHAFT A | 3S8021 - RACE |
| 4I1780 - HOSE A | 2530950 - HOUSING | 0950926 - RING,SNAP |
| 6T1466 - GASKET KIT | 8W4200 - HOSE A | 9M0008 - PLUNGER |
| 8W6584 - HOSE A | 1287522 - HOSE AS | 7N7451 - GASKET |
| 8R0615 - HOSE A | 1249021 - FUEL PUMP | 0983173 - CUP BRG |
| 6V8606 - GASKET KIT | 9W2151 - CONE | 8V8525 - HOSE A |
| 1F4679 - SEAL | 4174528 - RACE-OTR-C | 5T2717 - HOSE A |
| 4F5682 - BODY - FUEL | 6V8616 - KIT GASKET | 8X9221 - HOSE A |
| 5W2174 - BOLT | 4243625 - PUMP GP-AU | 2V3869 - TUBE AS |
| 6E6408 - ELEMENT | 2590756 - SEAL KIT | 9S6129 - PULLEY |
| 6T8801 - GUIDE | 1116746 - HOSE A | 9N9916 - VANE KIT |
| 1142217 - CONTROL G | 1P2662 - CONE | 4M1634 - RING |
| 4587037 - SEAL O-RING | 4T1504 - TRUNNION | 5I8697 - 5I8696 |
| 0815588 - HOSE A | 5H4789 - PIN | 2139396 - SEAL-O-RING |
| 0777783 - BREATHER | 5S9209 - HOSE A | 1038415 - ROD A |
| 2U5284 - BEARING | 3465679 - SHAFT-CLA | 4D7997 - BEARING-CONE |
| 3119413 - LINE-FI-CLA | 4E8879 - HOSE A | 2222191 - HOSE AS. |
| 9T7730 - PLATE | 2F7539 - SHAFT | 1179429 - BEARING SLEEVE |
| 5J6809 - EDGE | 6R3455 - HOSE A | 990658 - TRACK BOLT 5/8X2-3/32 |
| 2407467 - WATER PUMP A | 1085902 - VALVE | 9D1124 - HOSE A |
| 1668568 - HOSE AS. | 2W8655 - CORE A | 1228617 - BIT-END (LH) |
| 1968428 - PUMP GP-GEAR | 1171385 - SEAL-O-RING | 2310699 - COVER-DIFF L |
| 1620384 - HOSE AS | 6T0481 - RING | 0R9869 - PUMP GP WTR |
| 1V7098 - BEARING | 4D9936 - GASKET | 8C9353 - PACKING KIT |
| 634822 - NUT 3/8 | 6D1519 - SHAFT | 7J0586 - PUMP AS |
| 5T8141 - SPINDLE | 7J2362 - CUTTING EDGE | 6V9731 - GASKET KIT |
| 1099093 - EDGE CUTTING | 8W3188 - HOSE A | 5P4055 - BEARING |
| 1512062 - GASKET CYLHD | 1919536 - MOTOR GRP | 6J2256 - PIN |
| 0776170 - O-RING | 3164396 - GASKET KIT | 1528340 - VALVE |
| 2048146 - HOSE AS | 1028802 - RECPTACLE KI | 4J8228 - CUTTING EDGE CENTER |
| 3154679 - TURBOCHARGER | 0930152 - BOLT | 2618008 - LINK AS-CLA |
| 9V2404 - PLATE-WEAR | 2048316 - HOSE AS | 5S4517 - V CLAMP |
| 9T7414 - PUMP AS | 1049404 - PINION A | 7N4367 - CORE A RAD |
| 1978391 - | 8T4449 - CAP SCREW | 2S0502 - BEARING |
| 2647815 - MOTOR GP-GRT | 1856151 - SEGMENT | 5J5402 - SEAL A |
| 2284219 - HOSE AS | 2260220 - YOKE AS-CLAS | 6V1084 - GASKET KIT (1399176) |
| 4V5487 - ROD-END | 5D2547 - HOSE A. | 1918920 - BOLT-SOCKET |
| 7D2848 - BEARING A | 2608318 - HOSE AS. | 5I8413 - SPACER |
| 1P4230 - GEAR | 9M8473 - SHAFT | 8G2943 - SEAL |