Komatsu D61EX/PX-24 Crawler Dozer parts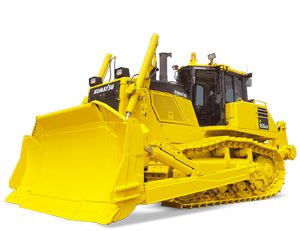 Komatsu D61EX/PX-24 Crawler Dozer - it is a big machine. It is a Crawler Dozer and works in difficult operating conditions. That's why this machine sometimes needs maintenance.
Our online parts store give you an access to more than 500 000 Komatsu parts that we have in our inventory.
Here is some more information about Komatsu D61EX/PX-24 Dozer:
ENGINE
Model -> Komatsu SAA6D107E-3
Type -> Common rail direct injection,
water-cooled, emissionised,
turbocharged, after-cooled diesel
Engine power
at rated engine speed -> 2.200 rpm
ISO 14396 -> 126 kW/169 HP
ISO 9249 (net engine power) -> 125 kW/168 HP
No. of cylinders -> 6
Bore × stroke -> 107 mm × 124 mm
Displacement ->6,69 l
Fan drive type -> Hydraulic, reversible
Lubrication system
Method -> Gear pump, force lubrication
Filter -> Full flow
If you send us your request, we will make you an offer for original and Aftermarket Komatsu parts for your Komatsu D61EX/PX-24 Dozer.
Below is a small list of Komatsu parts for this equipment. However, if you are interested in something - please use the site search.
| | | |
| --- | --- | --- |
| 69922001 - PIN, 385 HEA | 971170 - O-RING | 31918699 - ALLEN SCREW |
| 6732-71-6570 - TUBE,FUEL SU | 42U-64-H0P25 - SWITCH | 22B-62-16543 - HOSE P60 |
| 6505-55-5090 - XTURBOCHARGE | 58E-08-00090 - BRACKET | 416-62-44350 - HOSE |
| 71247 - TUBE ASM | 42U-70-H0P22 - TUBE | 8295-75-2810 - LINK |
| 21T-53-32250 - PLATE | 235-43-28610 - BUSHING | 425-56-H0P77 - DECAL |
| 421-06-H0P30 - COVER | 694403 - FILTER ELEME | 22F-70-21171 - PIN |
| 20Y-70-31160 - PIN | 6219-11-4730 - CONNECTOR | 569-06-6A131 - WIRING HARNE |
| 93695840 - PIPE | 418-54-41113 - HOOD | 22U-06-11151 - CLAMP |
| 21N-62-38281 - TUBE | 42U-62-12B30 - BRACKET | 707-00-0H620 - CYLINDER ASS |
| 209-62-41690 - HOSE | 22B-57-31602 - SEAT ASSY | 207-53-31150 - BRACKET |
| 427-22-00610 - CARRIER ASMY | 721-58-45231 - ROD, PISTON | 23B-25-31132 - SHAFT |
| 6166-63-6330 - CONNECTOR | 23134KF - PLUG FEMALE | 76848773 - WINDSHIELD |
| 51369798 - UNION | 22U-54-25321 - COVER | 74394 - NUT |
| 714-13-18810 - TUBE | 20E-54-K6060 - DOOR | 5216542 - CYLINDER TUB |
| 42C-06-12480 - SHEET | 6222-73-1233 - PUMP, INJECT | 711-44-13360 - BEARING |
| 51672098 - HOSE | 238-44-12610 - PIN | 561-15-52880 - PISTON |
| 21P-43-K1311 - LEVER | 4577922 - OIL PIPE JI | 419-54-32220 - PLATE |
| 389265R1 - SKIRT | 5059747 - TOOL | 569-54-88671 - SUPPORT |
| 17M-911-2570 - PLATE | 20P-62-73450 - HOSE | 723-46-45100 - VALVE ASS'Y |
| 63431740 - UNION | 21T-64-33840 - ACCUMULATOR | 19M-15-12420 - GEAR |
| 4879631 - BUSHING | 723-46-12101 - VALVE ASS'Y | 195-61-45350 - ROD |
| 5214442 - PROFILE | 419-56-H3A00 - CABIN | 569-54-64691 - PLATE |
| 22L-01-21432 - SHEET | 203-973-5670 - CLAMP | 21W-57-11160 - PLATE |
| 80623673 - ROHRBOGEN | 75787773 - Cap nut | 5269492 - HYDRAULIC HO |
| 42C-04-13831 - TUBE | 17A-54-26840 - COVER | 17M-54-24371 - BRACKET |
| 56B-02-11531 - COVER | 707-98-10880 - SERVICE KIT | 37446499 - SOCKET |
| 99309 - BRG,STRA | 207-62-71102 - INLINE FILTE | 6252-11-5740 - BRACKET |
| 198-22-23431 - DISC | 20Y-62-41920 - ELBOW | 195-49-00120 - RELIEF VALVE |
| 21T-04-31231 - TUBE | 20Y-62-51371 - BRACKET | 96649 - HOOD, AIR IN |
| 56C-54-22441 - GUARD | 21U-30-32210 - GUARD | 7831-62-2003 - MODULE |
| 20Y-26-00030 - SHIM ASS'Y | 42N-54-18920 - GASKET | 562-13-47121 - HOUSING |
| 208-70-31290 - SPACER | 6136-61-1711 - TUBE | 423-30-41130 - RIM |
| 562-22-31960 - BOLT | 6162-73-2112 - XINJECTION P | 419-43-38420 - HOSE |
| 209-54-00312 - CAB ASSM | 425-06-32212 - WIRING HARNE | 76570173 - CONTACTOR |
| 423-54-54260 - RUBBER | 425-54-36131 - SHEET | 89803K - ELBOW,RUBBER |
| 56B-54-13151 - GLASS | 6151-81-3461 - JOINT | 421-22-11860 - BEARING |
| 42T-23-H0P15 - TAB WASHER | 195-11-A0700 - KIT-HEAT SHL | 6246-71-7290 - TUBE |
| 6209-21-5310 - OIL GAUGE | 21W-43-41111 - LEVER | 366514612 - MARK PLATE |
| 6742-71-5260 - TUBE | 64158140 - Retainer | 20T-973-8120 - BRACKET |
| 20G-68-K1140 - MASTER CYLIN | 58E-06-03691 - TRIM, EDGE | 562-22-32713 - HUB |
| 207-27-72170 - CARRIER | 95081940 - HANDLE | 561-15-72561 - SHAFT |
| 569-06-66230 - WIRING HARNE | 51664498 - BOLT | 90760440 - INDICATOR |
| 425-15-32311 - CARRIER | 8295-70-2730 - CABLE | 707-27-14670 - CYLINDER HEA |
| 423-60-51251 - COVER | 58F-06-30030 - STICKER,WIRE | 3944694 - HYD HEAD |
| 22B-54-28710 - WIPER ASS'Y | 562-15-12920 - SPRING | 4575423 - WASHER |
| 90659073 - RING | 707-98-12260 - KIT, CYL SEA | 23B-60-73790 - CUSHION |
| 425-Z90-3880 - SHEET | 21P-970-K233 - VALVE | 6162-53-6852 - PLUNGER ASS' |
| 795T-621-3110 - CLAMP | 500015047 - SHIM | 22E-01-21271 - SHEET |
| 418-926-AF50 - SCREW | 20Y-04-11161 - CAP | 392067021 - HOSE 2670 |
| 426-Z91-2130 - PLATE | 20Y-06-42350 - W HARNESS P6 | 6275-11-3100 - XINJECTOR AS |
| 428-971-1150 - COVER | 4692587 - CATCH | 707-52-15530 - BUSHING |
| 927018A - PIPE,TAIL | 198-06-53590 - BUSHING | 8234-06-1451 - WIRING HARNE |
| 707-88-41920 - RING | 195-27-34330 - COVER | 707-00-0Z500 - CYLINDER ASS |
| 6738-11-5650 - BRACKET | 203-43-65110 - BRACKET | 19019KF - LEXON RH CO |
| 42C-03-18210 - PACKING | 82073KF - BELT, A/C C | 561-93-6A110 - PLATE |
| 42T-09-H3770 - CONNECTOR, M | 5236011 - SEAL | 705741C1 - SHIM |
| 6745-61-8120 - CONNECTOR | 561-13-76611 - BODY | 6746-71-4110 - TUBE |
| 23B-46-72510 - BRACKET | 22L-98-22230 - PLATE | 20Y-70-32460 - BOLT |
| 17M-61-56181 - HOSE | 22P-979-1831 - HOSE ASS'Y | 21N-53-31971 - BRACKET |
| 195-15-76310 - SLEEVE | 306658050 - SHEET | 56B-86-16520 - WIRING HARNE |
| 419879A820 - CONNECTOR | 6150-71-8630 - TUBE | 723-29-12503 - VALVE ASS'Y |
| 419-03-31374 - SHEET | 20Y-03-K1280 - SHEET | 561-89-85960 - COVER |
| 423-S35-4360 - COVER | 21N-46-37330 - SHEET | 42N-54-13E80 - BRACKET LIGH |
| 23B-54-33660 - COVER | 708-8H-34260 - SPRING | 85459 - PLATE |
| 5070343 - ARM | 201-62-66140 - GROMMET | 363-03-31330 - CAP |
| 417-927-AM40 - WASHER | 2A5-62-14221 - BRACKET | 23A-44-11110 - TUBE |
| 5201425 - EXHAUST PIPE | 198-27-00132 - SEAL ASS'Y | 426-15-05102 - SERVICE KIT |
| 207-60-71400 - VALVE ASS'Y | 385-10167981 - OIL SEAL | 2A5-62-13321 - BRACKET |
| 22U-62-22810 - HOSE | 424-03-41620 - JOINT | 6130-22-5420 - GUIDE |
| 79476573 - RELAY | 22656 - TRACK GROUP | 5025312 - CLAMP HOSE 2 |
| 56C-46-13562 - RETAINER | 600-815-3450 - WIRING HARNE | 20M-70-R1471 - LEVER |
| 20B-43-16200 - TANK ASS'Y | 56B-02-11521 - COVER | 5073457 - PROTECTION |
| 707-97-50280 - SENSOR ASS'Y | 885270572 - WIRING | 423-926-A950 - ROD, CLIP |
| 6743-81-8430 - BRACKET | 6128-21-4360 - LOCK | 659711C1 - O-RING |
| 195-30-31290 - SHEET | 195-43-43331 - LEVER | 75638073 - SPRING |
| 418-W27-2200 - WHEEL ASS'Y | 427-01-21430 - PLATE | 708-2H-04740 - CYLINDER BLO |
| 21M-30-00202 - CARRIER ROLL | 6755-21-5850 - BRACE | 827010356 - PISTON |
| 20T-54-25450 - SPACER | 56D-23-16652 - CAGE | 203-00-K0780 - PLATE |
| 42C-70-11313 - BUSHING | 56D-54-35340 - FINISHER | 51623798 - HOSE |
| 79331273 - ELEMENT | 6502-14-1620 - BEARING | 21N-53-31981 - BRACKET |
| 22T-56-13210 - SEAL | 22B-54-22522 - HANDRAIL | 5004836 - SPRING |
| 81417KF - PIN | 203-979-6680 - HOSE | 207-979-7180 - HOSE |
| 6745-D0-0050 - ENGINE ASS'Y | 6216-64-8250 - HEAD,CORRISI | 56D-61-34670 - TUBE |
| 22K-943-1122 - HOSE | 5065227 - COVER 1=1 M | 17A-Z11-5511 - COVER ASS'Y |
| 20Y-60-21230 - RING | 42T-09-H2680 - KNOB | 49464DA - CAP |
| 922542C2 - PLATE | 711-60-21141 - RETAINER | 362-64-52330 - ROD P60 |
| 707-51-30030 - PACKING | 27369KF - HARNESS VAC/ | 5079364 - HYDRAULIC PI |
| 561-54-64231 - DAMPER | 6610-21-8030 - METAL ASS'Y | 21T-919-7290 - PIN |
| 198-54-79381 - PLATE | 600-181-1610 - ELEMENT | 6240-11-5760 - GASKET |
| 425-32-05011 - SERVICE KIT | 21N-62-39970 - TUBE | 427-03-11210 - PACKING |
| 8295-75-2540 - PULLEY | 421-Z27-H110 - BRACKET | 7835-26-1009 - CONTROLLER |
| 708-1T-12122 - SHAFT | 5083421 - BEARING | 20Y-70-11380 - BOLT |
| 42C-54-11723 - COVER | 427-70-A4110 - HOSE | 203-62-62523 - HOSE |
| 22U-54-33960 - COVER ASS'Y | 42U-70-H0P30 - HOSE ASS'Y | 5047398 - HARNESS, SEN |
| 20Y-62-22850 - BAND, GREEN | 562-01-32421 - RUBBER | 89273A - REDUCER |
| 195-54-68111 - BRACKET | 41E-70-30051 - SUPPORT ASSY | 416-18-43970 - HOSE |
| 427-30-12121 - SIDE RING | 21N-00-41640 - PLATE | 421-975-2150 - SPACER |
| 6697-11-5160 - FLANGE | 923558C93 - SWITCH | 209-38-11270 - NIPPLE |
| 20Y-00-A2320 - PLATE LIFT C | 26144KF - GAUGE, FUEL | 5079474 - SENSOR |
| 421-62-43860 - HOSE | 707-88-05841 - PLATE | 428-43-37120 - SPRING |
| 5090992 - RETROFIT KIT | 20U-01-42121 - PIPE | 419-17-31123 - CASE |
| 708-7S-13250 - PLATE,VALVE | 561-07-61220 - SHAFT | 417-S99-2280 - SWITCH,PRESS |
| 721-98-01750 - SEAL KIT | 56B-54-18831 - GUARD RH P6 | 421-09-21340 - NUT |
| 21T-06-33790 - SWITCH ASS'Y | 22L-54-18801 - HOOD ASM | 416-54-43340 - PANEL |
| 6745-71-5210 - BRACE | 6215-61-4610 - SHAFT | 421-35-13670 - ELBOW |
| 49046640 - HOSE | 37A-942-2070 - SEAL | 6215-11-6810 - GASKET |
| 235-62-11100 - MOTOR ASS'Y | 200323390 - PIN | 421-54-54510 - FENDER |
| 427-54-25812 - HANDRAIL | 209-46-42411 - PLATE | 425-54-54941 - PLATE |
| 53160149 - SCREW HHC | 6219-71-4241 - TUBE | 41415740 - HOSE |
| 22W-06-12310M - LENS | 5064673 - RESISTANCE P | 42U-23-H0P00 - SCREW |
| 566-54-8H600 - COVER ASS'Y | 423-925-5341 - PLATE | 23S-61-13620 - PLATE |
| 418-46-A1970 - GUARD | 17A-911-5682 - PLATE | 42C-15-25600 - VALVE ASS'Y |
| 523560250 - LOCKRING | 20T-70-71220 - PIN | 22M-62-12731 - HOSE |
| 312648085 - LEVER | 22U-54-24470 - COVER | 5076801 - ASSEMBLY KIT |
| 325647R2 - GASKET | 425-54-16420 - HANDLE,LH | 5058925 - RUBBER DAMPE |
| 707-51-60210 - PACKING | 208-01-64130 - BRACKET | 23C-63-01180 - CYLINDER,STR |
| 703-08-92191 - SHAFT | 17A-Z11-7460 - SHEET | 69838273 - TANK, EXT |
| 425-W90-1150 - TUBE | 277183R92 - SEAL | 707-75-16520 - SNAP RING |
| 723-47-27503 - CONTROL VALV | 42C-70-11411 - SEAL P60 | 2A6-54-A1780 - HANDRAIL |
| 21W-54-R2620 - WIPER ARM | 799-601-9120 - ADAPTER | 22B-03-42110 - HOSE |
| 707-98-67100 - KIT, CYL SEA | 6222-83-8810 - COVER | 208-54-42411 - COVER |
| 91046540 - Manifold | 421-23-32490 - SHIM | 425-13-41150 - GEAR |
| 6130-22-6790 - SPACER | 423-54-52240 - COVER | 17065 - WASHER,RUBBE |
| 22L-54-21270 - LEVER | 205-00-71230 - MARK | 90334140 - HARNESS |
| 708-7W-18160 - SPACER | 561-98-85910 - BRACKET | 20G-32-21604 - BRAKE ASS'Y |
| 566-33-41212 - GEAR | 6261-C0-0042T3 - XENGINE ASSY | 17A-03-42211 - SHROUD |
| 836855629 - PIPE | 5074246 - COUPLING | 37B-942-1720 - SUPPORT |
| 421-06-22322 - HARNESS,WIRI | 234-53-32190 - PLATE | 19400KF - HATCH ESCAP |
| 22B-62-28850 - VALVE ASS'Y | 42C-S9-05070 - SERVICE KIT | 423-926-5731 - GLASS |
| 17A-98-51151 - MARK | 709-70-75400 - VALVE ASS'Y | 21T-70-75640 - TUBE |
| 198-68-12280 - HOSE | 561-04-82251 - PLATE | 175-03-71270 - HOSE |
| 208-26-71151 - GEAR | 209-64-12730 - BRACKET P60 | 195-27-34310 - COVER |
| 209-01-71110 - BRACKET | 21M-54-12360 - SEAL | 426-43-37392 - HOSE |
| 209-00-52390 - PLATE | 6219-81-7550 - WIRE | 198-Z11-4760 - PRIMER |
| 418-62-13860 - HOSE | 20Y-54-65121 - GROMMET | 207-54-61380 - PACKING |
| 705-17-44510 - GEAR | 22U-43-22490 - KNOB | 707-39-75030 - WEAR RING |
| 6207-61-3510 - PULLEY | 568-33-00094 - SEAL RING AS | 421-43-18561 - LEVER |
| 94406340 - SUPPORT | 17A-61-41770 - CLAMP | 621036C1 - RING |
| 419-62-51450 - JOINT | 56B-50-31121 - ARM | 21T-60-31400 - FILTER ASS'Y |
| 20X-46-11320 - BOLT | 89308K - PIPE, FLEX | 89011C - PIPE,STACK |
| 234-43-39120 - BODY | 238-25-16350 - BOLT | 836146003 - FILTER HOUSI |
| 78088673 - NUT | 90641940 - SWITCH | 5043836 - PIPE |
| 175-22-21241 - BOLT | 428-54-12122 - REAR BOX | 97071940 - BUSHING |
| 421-43-47780 - HOSE | 235-53-32250 - PLATE | 56D-54-12141 - COVER |
| 58D-06-80200 - WIRING HARNE | 209-30-71440 - STEP | 77051873 - TEMPERATURE |
| 20Y-46-22T41 - PLATE | 566-89-8F170 - BRACKET | 426-35-11632 - TUBE |
| 5057863 - HARNESS | 645062C1 - HOSE | 416-54-21230 - SHEET |
| 2A5-62-25240 - HOSE | 195-54-83120 - COVER | 195-30-31260 - COVER |
| 6506-21-5011 - XTURBOCHARGE | 418-62-13491 - TUBE | 22U-54-21161 - SEAL |
| 306511112 - HOSE | 714-07-45100 - VALVE ASS'Y | 202-32-6R110 - RUBBER SHOE |
| 42C-56-31220 - WIRING HARNE | 208-46-41751 - SHEET | 423-877-4810 - PLATE |
| 5069477 - PROTECTION | 6216-24-9980 - GASKET SET L | 6262-71-7510 - JOINT |
| 89710K - TUBING,FLEX | 561-87-05910 - SERVICE KIT | 203-62-15120 - TUBE |
| 705-40-30640 - GEAR | 22L-70-12250 - PIN | 58F-54-20360 - GATE A,EGRES |
| 208-46-73750 - PLATE P | 707-98-22410 - KIT, CYL SEA | 6151-11-8820 - RUBBER |
| 198-54-75610 - CUSHION | 76966073 - Cushion | 561-54-61390 - BRACKET |
| 195-15-12665 - RING GEAR | 707-44-26180 - PISTON RING | 569-43-83651 - CONNECTOR |
| 20Y-53-11841 - GLASS | 425-62-31512 - BRACKET | 708-8K-16181 - VALVE |
| 6745-81-9770 - BUSHING | 836655492 - PLUG | 700-62-22160 - DUST SEAL |
| 418-T80-3232 - TUBE | 92339140 - PIPE ASSY | 20G-68-K3221 - TUBE |
| 50020398 - SHROUDED RIN | 37B-09-2C006 - SPRING LEVER | 42A-43-52350 - YOKE |
| 708-2L-00961 - XPUMP ASS'Y | 22B-54-16932 - RUBBER | 707-35-52570 - RING |
| 705-51-20170 - XPUMP A SS'Y | 426-43-36830 - BRACKET ASS' | 20K-14-31640 - FLANGE |
| 21M-54-18850 - SHEET | 5047459 - SCREW | 2A7-62-11741 - HOSE |
| 69882373 - PIPE | 426-03-21541 - TANK LOWER | 17A-15-22151 - SPACER |
| 198-Z11-4730 - PRIMER | 42N-93-12280 - DECAL | 56B-43-27311 - ELBOW |
| 624E-E0-0030UX - ENGINE ASSY | 56B-03-31E60 - SHEET | 569-95-84512 - PUMP ASS'Y |
| 3EB5521163 - SWITCH | 20Y-54-61452 - SHEET | 195-30-00057 - IDLER ASS'Y |
| 2108-1015-27AM - SPROCKET | 423-925-4213 - DOOR | 21T-70-33141 - LINK |
| 6219-71-6580 - BRACKET | 20Y-03-21841 - SHEET | 51839198 - O RING |
| 569-06-86490 - WIRING HARNE | 42N-70-11630 - PIN | 708-7R-00710 - MOTOR ASS'Y |
| 58E-GB-AK010 - SGL FAN BWR | 6731-11-3130 - XINJECTOR FU | 8296-70-5450 - LINER |
| 21T-27-71290 - GEAR | 17A-98-21120 - PLATE | 5037065 - BUSHING 80ID |
| 5226873 - PROTECTION | 708-7L-00070 - XMOTOR ASS'Y | 7861-93-1850 - SENSOR |
| 2A5-53-13150 - BRACKET | 6210-61-6360 - TUBE | 20Y-06-42440 - RADIO |
| 42C-07-13281 - HOSE | 90661840 - BRIDGE | 209-06-71310 - COVER |
| 19831 - CARD, DRIVER | 5203487 - SPACER | 206-62-21192 - HOSE |
| 5248956 - HYDRAULIC HO | 569-61-88210 - TUBE | 21T-01-67151 - CONNECTOR |
| 20G-62-K6210 - HOSE | 23B-952-2120 - RETAINER | 234-30-22800 - RIM ASSY |
| 561-93-61723 - PLATE | 5252692 - GASKET KIT | 42N-856-3330 - BOLT |
| 22P-62-13291 - HOSE | 899370C1 - BAR - BEARIN | 425-03-11323 - NET |
| 208-970-7270 - TUBE | 75454500 - SPINDLE | 207-06-11770 - SWITCH |
| 421-30-22300 - RIM ASS'Y | 426-W90-A711 - PLATE | 56B-06-11113 - PLATE |
| 423-54-A2350 - BRACKET L.H. | 76662573 - FUSE BOX | 62709240 - BUSH |
| 6240-81-8650 - ROD | 419-43-28420 - LEVER | 6745-11-5120 - MANIFOLD |
| 5082421 - PLATE | 708-1U-13220 - PLATE | 706-75-42121 - CASE |
| 6216-74-6190 - BOLT | 22J-06-11240 - LAMP | 428-46-12131 - PIN |
| 21T-06-64980 - WIRING HARNE | 51774898 - HOSE ASSY | 95456940 - CLAMP |
| 6152-62-5110 - AFTER COOLER | 58B-22-12632 - COVER | 195-03-11610 - SHIM |
| 17A-Z11-3340 - PLATE | 5210613 - ARM | 71489 - SHIM, BE |
| 597100512 - TUBE | 426-35-05010 - SERVICE KIT | 20367 - PUMP, CHARGE |
| 6743-71-1220 - INJECTION PU | 421-879-A360 - HOSE | 421-925-4850 - RUBBER |
| 561-27-00011 - SHIM ASSM | 21M-62-52270 - HOSE ASS'Y | 5071453 - HOSE KIT, PR |
| 421-06-12830 - WIRING HARNE | 209-54-77272 - SHEET | 42U-17-31100 - TUBE |
| 8234-62-1940 - HOSE | 426-43-39760 - HOSE | 20G-22-K1120 - LOCK WASHER |
| 416-93-11711 - DECAL (WA120 | 425-03-53691 - HOSE | 708-8F-33710 - BALL |
| 17A-22-46402 - VALVE ASS'Y | 3F0787063 - CYL ASSM - B | 17A-15-21011 - TRANSMISSION |
| 421-35-12880 - TUBE | 5049555 - SWITCH | 21N-30-32570 - BRACKET |
| 425-06-A4270 - RUBBER | 195-30-69341 - COVER | 90691940 - SWITCH |
| 56D-54-35850 - SHEET | 87375340 - GEWINDEPLATE | 425-62-35361 - HOSE |
| 42U-64-H0S01 - DECAL - E NG | 421-03-41521 - HOSE | 6166-11-7180 - BRACKET |
| 426-62-31861 - HOSE | 5239289 - HYDRAULIC HO | 426-62-23192 - TUBE |
| 76345673 - PIPE | 58D-90-10050 - COVER | 423-43-H1050 - PEDAL |
| 230-09-23075 - HOSE | 416-18-43851 - HOSE | 421-Z94-2520 - BRACKET |
| 21W-62-53271 - HOSE | 708-23-13151 - CYLINDER | 22N-54-56130 - SEAL |
| 180-30-14220 - WEAR RING | 205-62-72230 - HOSE | 5066952 - SCREW |
| 20Y-54-36211 - COVER | 2A5-60-11121 - STRAINER ASS | 5064547 - PANEL |
| 201-54-71472 - SHEET | 42T-64-23184 - LEVER ASSY | 42N-60-11502 - HYDR. TANK A |
| 41E-62-21660 - PLATE | 627363C91 - HUB | 17A-32-00120 - TRACK LINK A |
| 427-03-24610 - PIPE | 17A-54-27240 - BRACKET | 20S-70-71150 - PIN |
| 6124-61-5720 - SPACER | 56B-54-31H31 - SHEET | 8248-54-1293 - STEP |
| 707-86-55820 - TUBE | 21X-62-22980 - HOSE | 22U-62-41220 - HOSE |
| 426-54-21351 - COVER | 423-02-59910 - HOSE | 22B-54-11731 - BRACKET |
| 423-43-A1330 - GUARD | 684682C1 - PIPE | 885270596 - MOTOR, START |
| 206-979-K320 - WASHER | 707-98-24890 - KIT, CYL SEA | 21T-70-15110 - DISTRIBUTOR |
| 198-06-71540 - WIRING HARNE | 418-62-31412 - NIPPLE | 90155240 - TUBE |
| 198-54-55561 - COVER | 5016946 - SCREW SHC | 42C-62-13641 - TUBE |
| 23823 - FLANGE, DIFF | 234-15-22570 - SPACER | 421-22-33520 - HOUSING |
| 843200764 - SPACER | 42C-43-19240 - BRACKET | 89739K - CONNECTOR |
| 727062C1 - GEAR | 22B-954-1710 - GUARD | 21N-53-31120 - COVER |
| 56B-03-3A541 - TUBE | 20P-06-81511 - BRACKET | 56B-54-21133 - HOOD |
| 207-62-63681 - HOSE | 287-15-12990 - PLATE | 51314198 - HOSE |
| 22L-32-00100 - TRACK SHOE A | 708-3S-00271 - PUMP ASS'Y | 6631-61-2311 - SHAFT |
| 417-03-54210 - HOSE | 418-22-32850 - GEAR | 22B-54-17961 - SUPPORT |
| 207-54-71151 - FRAME | 428-12-12270 - RUBBER | 8295-75-2381 - PLATE |
| 56D-03-31310 - BRACKET | 306603719 - HOSE | 6127-31-1050 - FLYWHEEL ASS |
| 2A5-62-15211 - HOSE | 21T-26-31220 - COVER | 209-60-12880 - CASE |
| 19M-50-11260 - PLATE | 421-926-3613 - MOTOR ASS'Y | 56D-52-32270 - TUBE |
| 96310640 - COVER | 423-06-42340 - CABLE | 6610-71-7310 - COUPLING |
| 5250682 - HYDRAULIC HO | 20E-14-K1472 - RING | 20Y-970-5120 - BLOCK |
| 58E-57-10000 - SEAT BELT P | 423-60-35421 - BREATHER | 25485R1 - BOLT |
| 421-07-33740 - SHEET | 421-V91-2460 - LEVER ASS'Y | 363-62-31190 - HOSE |
| 6732-72-5310 - TUBE-FUEL SU | 569-99-84341 - GRILLE P60 | 23A-71-31420 - PLATE |
| 417-56-21251 - LEVER | 427-06-24462 - COVER | 5248677 - CIRCUIT CARD |
| 42Y-30-H0P04 - CIRCLIP | 22F-70-31630 - BUSHING | 711-66-18210 - PISTON |
| 175-43-32251 - PEDAL | 704-37-03810 - OIL SEAL | 58F-06-20000 - PLATE, ODS B |
| 733040C2 - PLATE | 421-93-42361 - OIL CHART | 428-V00-1150 - PLATE |
| 6553-71-8560 - O-RING | 6221-33-2110 - PISTON | 42N-62-19970 - PIPE |
| 6222-82-7100 - AIR CLEANER | 20Y-43-16370 - SWITCH | 81619 - PIN ASSY 3. |
| 723-11-19841 - SEAT | 207-32-11152 - REGULAR PIN | 37A-09-2B088 - BOLT |
| 58E-06-10050 - SENSOR A PRE | 9927701 - SPLIT PIN (R | 75775873 - FLANGE |
| 426-03-22790 - HOSE | 2A5-53-11222 - HINGE | 20Y-62-42560 - HOSE |
| 207-43-58112 - PLATE | 569-52-42131 - TUBE | 79317373 - PIPE ASSY |
| 932682C2 - SPOOL | 20Y-70-41125 - BOOM | 427-54-25871 - HANDRAIL |
| 955318 - SCREW | 20Y-03-14110 - SEAL | 6208-71-9400 - HOSE |
| 195-61-54310 - TUBE | 566-32-53240 - PLATE | 8295-75-1211 - PLATE |
| 417-18-31161 - HOSE | 207-54-68110 - HOOD | 7830-54-6004 - CONTROLLER |
| 415-43-11240 - SPRING | 17A-54-47550 - PLATE P | 565-22-12550 - PLATE |
| 566-43-81310 - VALVE ASS'Y | 22R-62-13260 - ELBOW | 22P-910-1340 - COVER |
| 714-12-38132 - ELBOW | 6127-81-4752 - BRACKET | 416-62-31930 - JOINT |