Parts for Volvo articulated trucks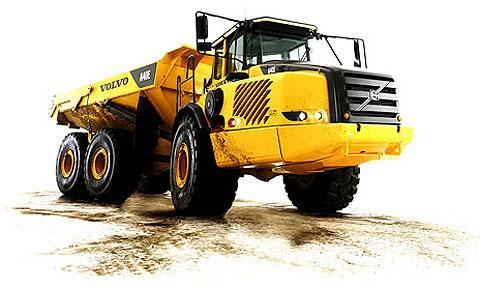 Buy spare parts for articulated haulers
Volvo
at affordable prices, the company Heavy Equipment Spare Parts. We offer the lowest available prices for the products of exceptional quality, so you can increase the productivity and quality of work in your company. We collaborate with many distributors, to provide the best technology, and provide the highest level of quality
Volvo Parts
. We offer a great selection of non-original parts and original, of which you will find the necessary parts for you at the best price in the market easily.
Increase the productivity of your company and thus lower operating costs thanks to the magnificent line of dump trucks Volvo. Volvo is one of the largest industrial and construction equipment manufacturers, producing products that offer exceptional security, ease of use, efficiency, and overall performance. Heavy Equipment Spare Parts supplies parts for steel industry categories to dump the
Volvo
, capable of operating in the most demanding conditions without failures.
Volvo dump trucks designed to operate under heavy load, from 24 to 39 tons, so you can effortlessly handle the most complex tasks at high speed and with great accuracy. Dump trucks are manufactured with the most modern technology and are ideal for work in mining, construction and quarrying. Company Heavy Equipment Spare Parts offers fast delivery across the world. Contact us today and a good deal for the purchase of the most wear-resistant parts.
| | | |
| --- | --- | --- |
| CH400229 Valve | CH401044 Decal hot components | CH405054X255 Hose assembly |
| CH40010 Chain 52 link MODEL G720 - G740 | CH402119 Switch Panel | CH404043 Plug no engine shutdown |
| CH400258 Shim c/w slots - .060 | CH402155 Rivet | CH406022 Dowel pin |
| CH400134 Air Inlet | CH401049 Decal hot components | CH404224 Lens |
| CH400199 Pressure Switch MODEL G720 - G780 | CH401054 Cable harness EEC | CH40500X37 Hose assembly |
| CH400261 Plate bottom | CH402176 Wiper Motor R.H. INCL ITEM NO 14 - 19 | CH404306 Brace MODEL G780 |
| CH400247 Tube CPL, INCL 6 | CH402113 Step CPL, INCL ITEM NO 1 - 11 | CH404051 Block |
| CH400095 Grommet | CH402178 Clip | CH404219 Headlamp RH. INCL ITEM NO 8, 10 -13 + hardware |
| CH400192 Battery MODEL G710 - G716 | CH402114 Foot Step | CH404076 Headlamp Extra front, INCL ITEM NO9, 10, 11 |
| CH400193 Battery MODEL G720 - G780 | CH402175 Wiper Motor L.H. INCL ITEM NO 14 - 19 | CH404134 Pin upper |
| CH400085 Switch | CH402210 Cable harness | CH404066 Floor mat |
| CH400142 Extension 5/8 x 26 R.H. ? 3/4 holes MODEL G780 | CH402066 Side Panel R.H. | CH404187 Bolt |
| CH400263 Plate top | CH402158 Cover L.H. | CH405083 Valve CPL, INCL ITEM NO 9 - 24 |
| CH400248 Bracket | CH402015 Storage Tray Optional INCL ITEM NO 1 -3, 5 - 12 | CH403044 Mounting Plate |
| CH400204 Cable harness S/N 30831 -, Optional | CH402131 Filter CPL, INCL ITEM NO 2, 3 | CH404223 Headlamp |
| CH400149 Ground cable to frame, MODEL G740 -G780 | CH402152 Cover door post, LPC - AWD | CH404303 Inspection cover INCL ITEM NO 14, MODELG720 - G730 |
| CH400269 Gasket | CH402208 Bracket | CH404065 Floor mat |
| CH400273 Sealing plate 3 Bank | CH402187 Cable harness | CH407070 Panel LH, INCL 23, 24 |
| CH400339 Steering Column | CH402173 Glass | CH404304 Inspection cover INCL ITEM NO 14, MODELG710 |
| CH400277 Weight PCS 1 per, inner, MODELG710 - G740 | CH402206 Module CPL, INCL ITEM NO 1 - 9 | CH406027 Cylinder head |
| CH400147 Cable harness | CH402020 Wiper Motor L.H. INCL ITEM NO 3 - 5 | CH407068 Hose |
| CH38B-05 Nut | CH402179 Cable harness | CH407088 Sealing Washer Optional |
| CH400401 Hose MODEL G710, G716A, G740 -G780 | CH402213 Housing | CH407052 Switch Plate S/N 33282 |
| CH400274 Sealing plate 5 Bank | CH402138 Bracket | CH405081 Valve CPL, INCL ITEM NO 17 -28, 30 - 33 |
| CH400264 Glass | CH402157 Cover R.H. | CH406028 Cylinder head |
| CH400220 Switch | CH402225 Tachometer Optional | CH405084 Valve CPL, INCL ITEM NO 9 - 24 |
| CH400326 Plate Blower fan, MODEL G710 -G780 | CH402161 Mounting Plate | CH406000 Bracket clamping |
| CH400402 Flow Governor | CH402211 Cable harness license plate light | CH40839X33 Trim moulding |
| CH400325 Draining Hose CPL | CH402160 Clamp Segment | CH405048 Adapter |
| CH400399 Hose assembly | CH402185 Wiper Motor R.H. | CH407067 Hose |
| CH400403 Clamp | CH402251 Switch Wing lights | CH407017 Shock Absorber |
| CH400254 O-ring | CH402247 Switch Rotating flasher (Beacon)- amber | CH405044 Support Rear - L.H. |
| CH400389 Bracket MODEL G740 - G780 | CH402228 Switch Panel | CH405007 Fitting |
| CH400213 Cable harness | CH402249 Switch | CH404196 Segment |
| CH400267 Gasket | CH402132 Bracket | CH405082 Valve CPL, INCL ITEM NO 17 -28, 30 - 33 |
| CH400342 Cap | CH402177 Relay | CH404253 Swivel |
| CH400400 Hose MODEL G720 - G736 | CH402123 Pedal | CH41080 Plate |
| CH400448 Extension | CH402259 Switch Tire pump | CH40G-0506PH Hexagon screw |
| CH400260 Plate Sucker fan top, AWD | CH402153 Cover door post AWD | CH4051 Thimble |
| CH400425 Seat Plate L.H. | CH402217 Shim .060 | CH407031 Extension |
| CH400266 Gasket | CH402253 Switch Moldboard lights | CH41084 Spring outer |
| CH400188 Clamping Plate | CH402191 Sound Insulation | CH41077 Hub CPL |
| CH400397 Hose condensor toreceiver/dryer | CH402224 Mount | CH407087 Spacer Tube |
| CH400449 Sound Insulation L.H. | CH402264 Switch Mbcs lock cylinder | CH40G-0410PH Hexagon screw |
| CH400372 Cap CPL | CH402244 Switch 4-way hazard flashers | CH41083 Retainer |
| CH400343 Steering Wheel | CH402265 Switch Headlights | CH407071 Strip |
| CH400189 Bar | CH402239 Lens BLUE | CH41081 Snap Ring |
| CH401017 Hose | CH402240 Bezel | CH41073 Dowel pin |
| CH401015 Guard MODEL G710 - G740 | CH402296 Cable harness | CH40996 Insulator |
| CH401045 Decal hot components | CH402003 Hinge lower | CH40F-1024 Hexagon screw 10 - 15 |
| CH401004 Spring MODEL G740 - G780 | CH402252 Switch Rear floodlights | CH40G-0408PH Hexagon screw |
| CH402000 Hinge R.H. | CH403038 Mounting Plate | CH40912 Brace |
| CH402002 Hinge upper | CH402216 Shim .075 | CH41116 Snap Ring |
| CH401041 Transmission Pump PLC, G740 - G780 INCLITEM NO 1 - 10 | CH402156 Backing plate | CH41094 Spring outer |
| CH401022 Cable harness | CH402250 Switch Heated mirrors | CH40997 Bracket |
| CH400457 Box | CH402141 Filter CPL, INCL ITEM NO 23 -24 | CH40G-1016ZI Bolt |
| CH401030 Gasket | CH403010 Cylinder tube INCL ITEM NO 13 | CH41101 Gear Housing CPL |
| CH401031 Plug | CH404004 Hydraulic cylinder CPL, R.H. INCL ITEM NO 1- 13 | CH41102 Spacer |
| CH400257 Shim c/w holes - .075 | CH402215 Shim .120 | CH41098 Snap Ring |
| CH400278 Weight PCS 1 per, inner, MODELG780 | CH404039 Pin Circle shift cylinder | CH41104 Retainer |
| CH400230 Driveshaft | CH403035 Ring CPL, INCL ITEM NO 43, 44,45 | CH4052 Clamp |
| CH400390 Bracket | CH402245 Switch Dome light | CH40F-1016 Hexagon screw 9 - 10 |
| CH400446 Seat Belt | CH402286 Guard | CH41130 Backing Plate |
| CH400221 Cable harness | CH403042 Arm | CH40F-1018 Hexagon screw |
| CH402028 Bracket | CH402241 Lens | CH407086 Nut Optional |
| CH402027 Support | CH403011 Hydraulic cylinder CPL, INCL ITEM NO 1 - 14 | CH41097 Spacer cup |
| CH401048 Decal hot component | CH402184 Wiper Motor L.H. | CH405088 Tube |
| CH401016 Guard MODEL G780 | CH404001 Piston | CH41121 Valve valve |
| CH400412 Seat CPL | CH402261 Switch AWD | CH405050 Set Screw |
| CH400405 Reducer | CH404086 Shim .020 | CH41093 Backing Plate |
| CH402036 Grommet | CH402262 Switch Front and rear defrosterfans | CH41085 Spring inner |
| CH402055 Bracket | CH404010 Hydraulic cylinder 3 CPL, R.H. INCL ITEMNO1 - 13 | CH41099 Spacer cone |
| CH402067 Side Panel L.H. | CH402212 Cable harness Upper cab | CH41125 Sealing ring |
| CH402019 Wiper Motor R.H. INCL ITEM NO 3 - 5 | CH404098 Bracket | CH41109 Shaft |
| CH400298 Cable harness | CH402266 Switch Creep | CH41100 Gear Housing CPL |
| CH401051 Bracket EEC | CH404097 Steering Shaft | CH41105 Snap Ring |
| CH402095 Filler cap Filter tube | CH404009 Hydraulic cylinder 3 CPL, L.H. INCL ITEM NO1 - 12, 14 | CH407083 Air filter Optional |
| CH400398 Hose receiver/dryer toevaporator | CH404155 Bracket front, MODEL G710 - G740 | CH41131 Washer .125 THICK |
| CH402051 Support | CH402268 Plug Switch | CH40839 Trim moulding |
| CH400335 Protection | CH404165 Cylinder head | CH41082 Snap Ring |
| CH401040 Transmission Pump CPL, G710 - G736 INCLITEM NO 1 - 10 | CH404000 Slide Rail 16' | CH405100 Valve stop compensator |
| CH401043 Brace | CH404005 Hydraulic cylinder CPL, L.H. INCL ITEM NO 1- 13 | CH41138 Retainer |
| CH402032 Foot Step | CH40296 Breather Cap | CH41126 Snap Ring |
| CH402045 Support | CH403013 Cylinder tube | CH41507 Tube L.H. |
| CH402076 Housing LH | CH403008 Tube | CH41074 Reinforcing disc |
| CH402115 Foot Step | CH402306 Guard | CH55227 Cam |
| CH402030 Backing plate | CH404068 Cover seat riser vent | CH55098 Rain Cap Optional |
| CH40192 Elbow MODEL G710 - G716 | CH402293 Horn | CH41133 Roller Bearing |
| CH402081 Kit | CH402269 Module CPL, INCL 1 - 5 | CH41110 Hub |
| CH402074 Lens | CH404205 Segment | CH55325 Brake Caliper CPL, INCL ITEM NO 15 - 30 |
| CH402142 Lug | CH404298 Bracket LH | CH406013 Support Rear - R.H. |
| CH402101 Switch | CH404220 Key Ring | CH41119 Snap Ring |
| CH402136 Bar | CH404136 Cable harness | CH41132 Thrust Bearing |
| CH402075 Housing RH | CH404011 Hydraulic cylinder | CH41122 Reinforcing disc |
| CH402094 Tube top, c/w latch | CH404218 Headlamp LH. INCL ITEM NO 7, 10 -13 + hardware | CH55354P Hub 11 tooth, MODEL G720 -G740 |
| CH402001 Hinge L.H. | CH405002 Priority Valve CPL, INCL ITEM NO 1 - 8 | CH41115 Snap Ring |
| CH401046 Decal hot component | CH404144 Decal rotating fan | CH41120 Housing piston |
| CH402154 Rivet Nut | CH405006X18 Hose assembly | CH55105X48 Hose assembly |
| CH402100 Flasher Unit BLUE | CH404137 Cover | CH55321 Shim |
| CH400424 Puller INCL ITEM NO 19 | CH404299 Extension 5/8 x 26 L.H. ? 3/4 holes MODEL G780 | CH41127 Piston clutch |