Now we are the official CTP dealer - aftermarket and replacement Caterpillar parts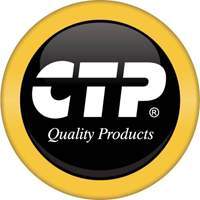 If you are a Caterpillar equipments owner, you will need CAT parts for your equipment. Of course, you, like all Caterpillar equipment owners, are eager to buy cheaper CAT parts.
In the market of aftermarket or replacment (non-genuine) Caterpillar spare parts, there are more than 100 manufacturers only in the USA. There are about 500 of them all over the world. However, the best quality Caterpillar parts are supplied by the American manufacturer - Costex Tractor Parts.
We are glad to inform you that from January 1, 2018, our company is the official CTP dealer. And as a distributor of CTP spare parts, we are ready to offer our customers aftermarket Caterpillar parts at even lower prices. Only here you can buy online all replacment CTP spare parts online.
Now and only with us you will receive spare parts of the highest quality from the world famous manufacturer - Costex Tractor Parts (CTP) at the lowest price. Complete your online inquiries for the spare parts you need and you will receive quality parts at very low prices.
Products produced Costex Tractor Parts (the CTP) - licensed to manufacture an official of Caterpillar. Alphabetical Index of products and spare parts catalogs you can see below. The documents, reviews and comments as the original manufacturer CATERPILLAR you can here.